Welcome to the (Au)Bar
Make a splash this summer in our new pool-side perfect collection.
---
---
There's nothing better than shopping your own wardrobe. That feeling of excitement when you find a piece you haven't worn for ages, and then giving it an update. Well, that's exactly what we've done with AuBar – shopped our own archives, discovered a classic collection based on the shape of a gold bar (Au is the atomic symbol for gold, see what we did there?), and given it a summer makeover with glossy enamel in Pantone-pretty shades. AuBar is back, and more joyful than ever.
---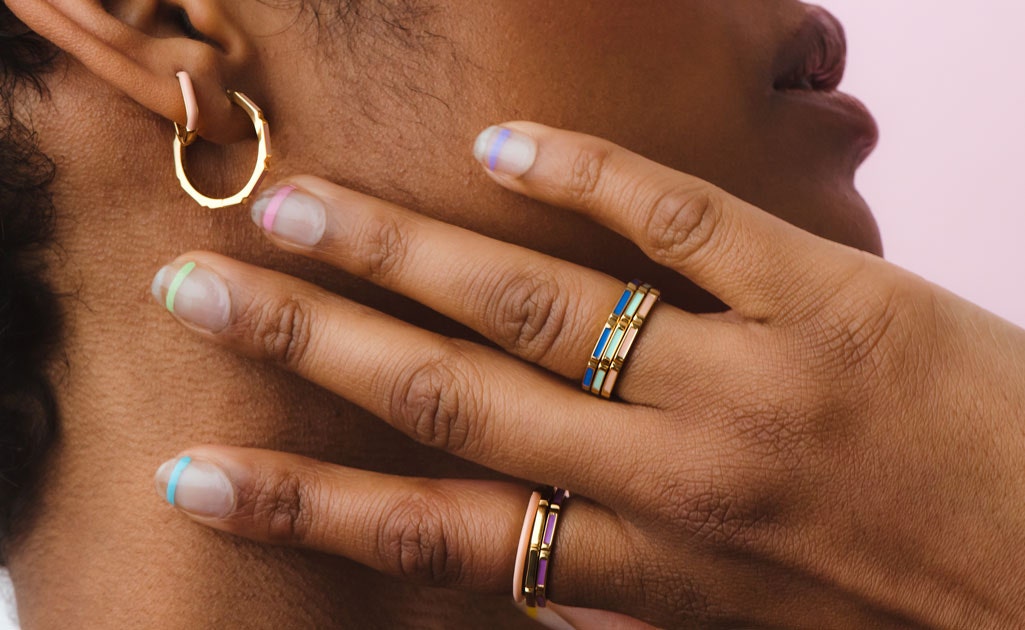 ---
This is the ultimate summer collection, inspired by 90s pool parties, MTV Spring Break style. The lip-gloss slick enamel in playground brights are immediate mood boosters, especially when combined with sun-kissed yellow gold vermeil. The delicate chains and complementary colours make stacking a synch. Layer up in Colbalt Blue, Digital Lavender, Mint Green, and Bubblegum Pink. Add some punk to the prettiness with a slice of inky black. Play with choker-length necklaces, candy-cute bracelets, geometric gold rings, and choose between studs or hoops for a head-turning stack. There are myriad combinations, different ways to express your personal style (and mood). Addictive, collectible, and bursting with Y2K vibes, AuBar is destined to be your new summer crush. We dare you not to fall in love.
---
---
How to style:
Colour blocking
This has two meanings – the fashion meaning of wearing everything one colour, or the design translation, which is wearing colours that are opposite on the colour wheel, so orange with blue or red with green. How you choose to interpret it is up to you. You could stick to one AuBar shade and stack solely in that or you could take a tip from Dutch painter, Piet Mondrian, and make colour opposites attract.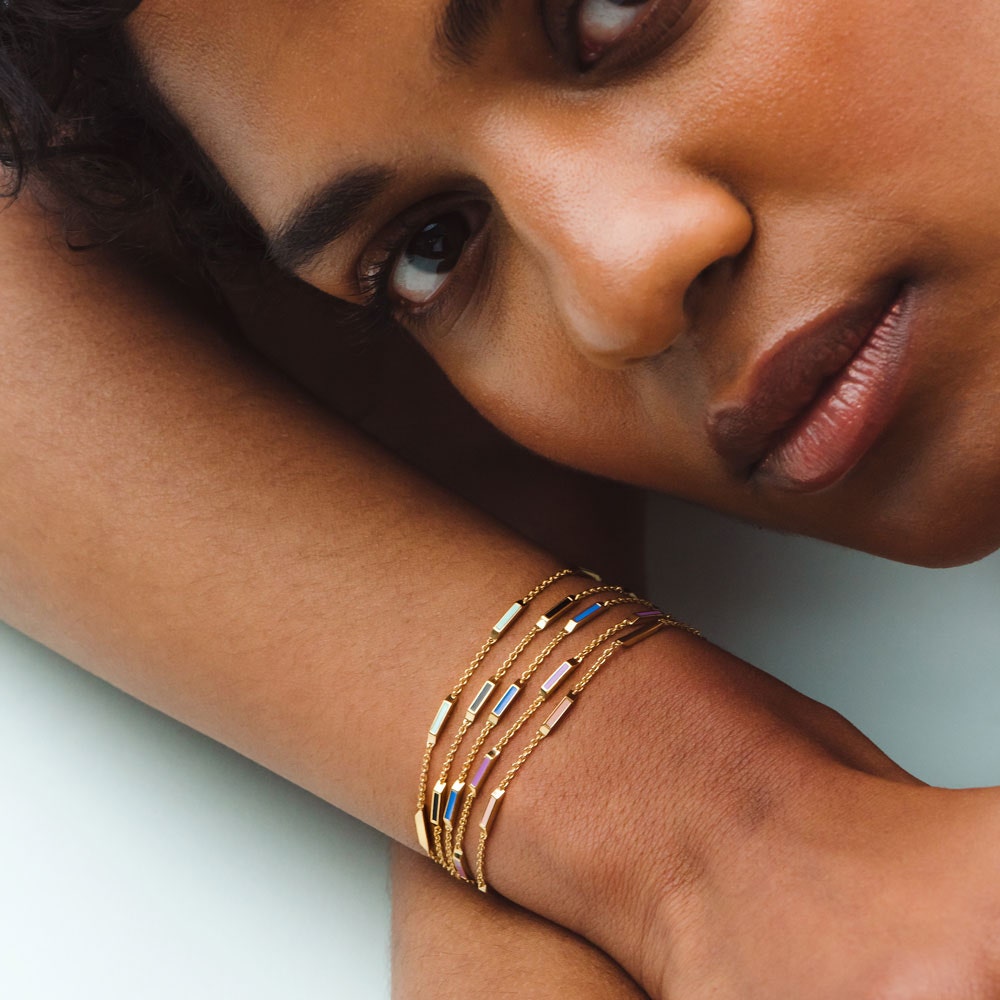 Collection cross-pollination:
AuBar isn't the only collection to sport these lush enamel shades, we've also used them in Cirque too. We think the smooth rounded shapes will make for a cool contrast with the geometric lines of AuBar. Embrace the contradictions.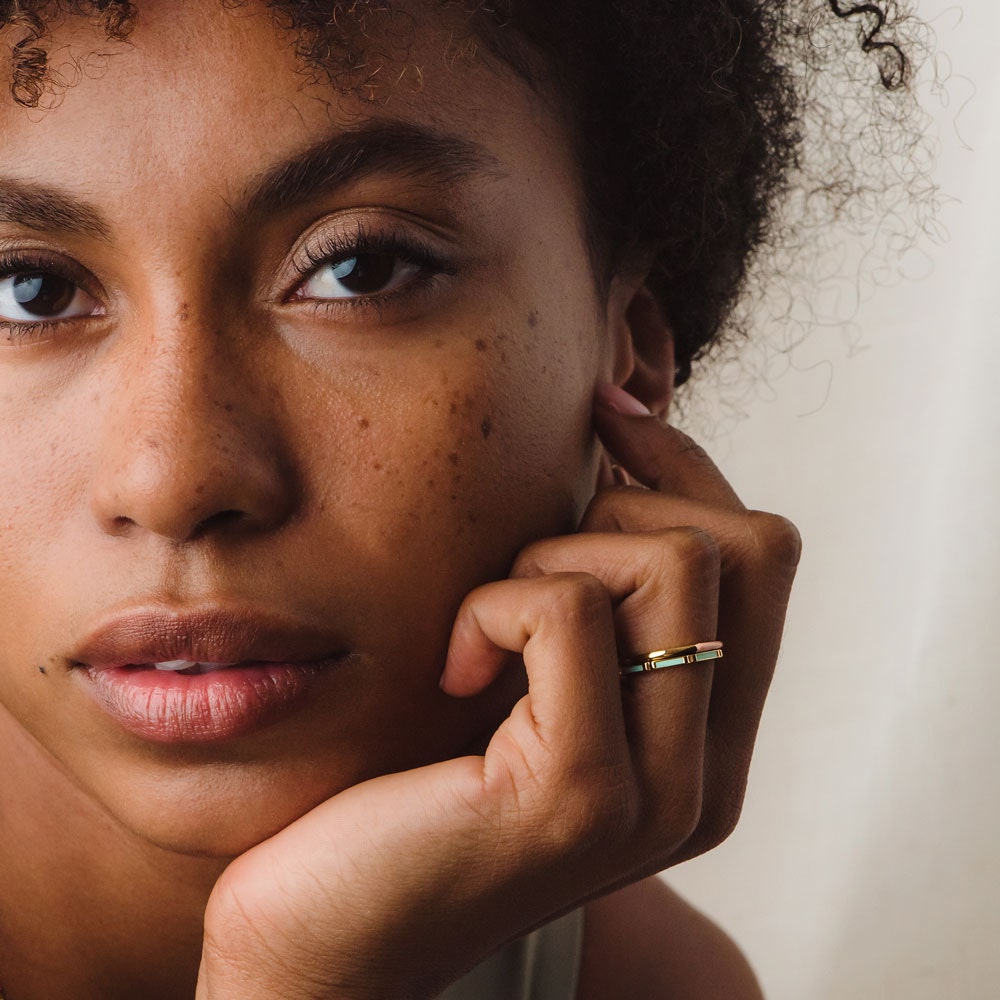 LBS (Or little black stack to you):
Candy-coloured combinations aren't for everyone, so bring some black into the stack. Offset the sweetness with some darkness and you'll have instant edginess to an outfit. Or if you're intent on a goth-girl summer, just take all the layers back to black.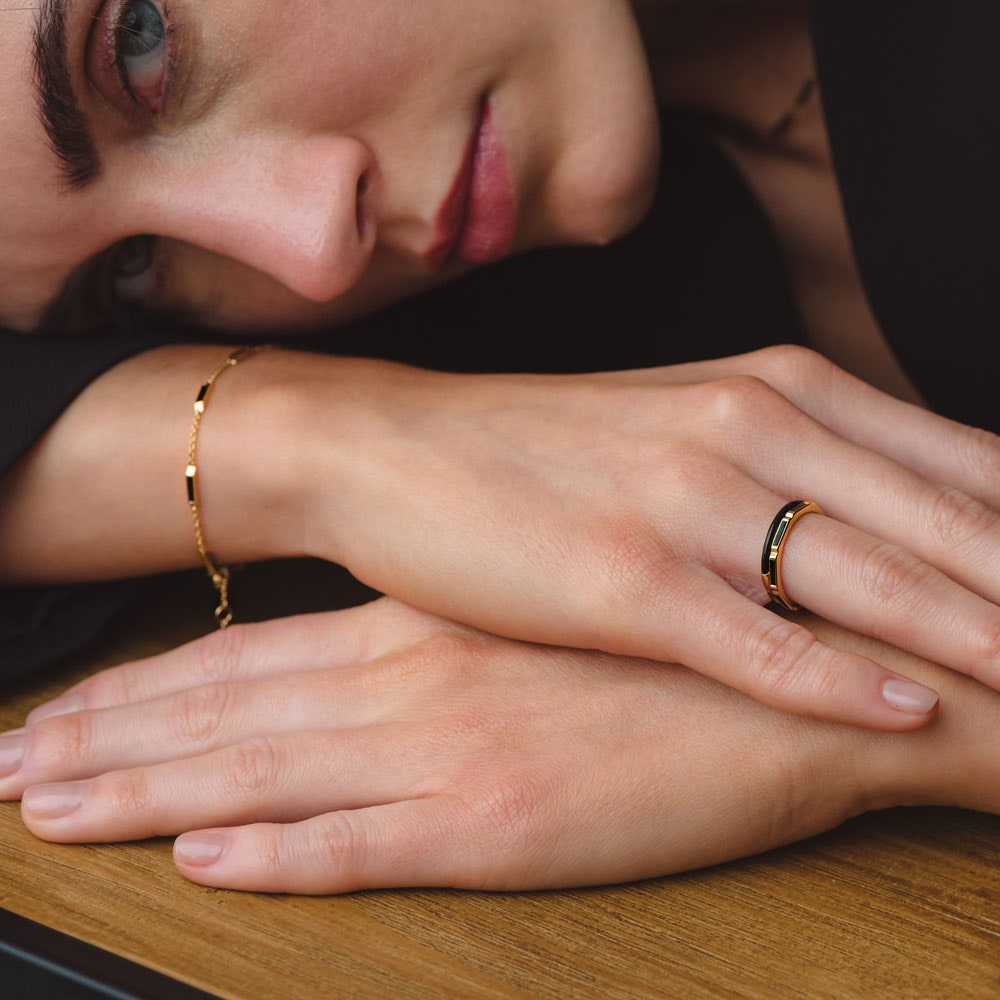 ---