We wish on them, study them, use them to guide our way both physically and spiritually. Stars are more than just lights in the sky – they are mysteries, inspirations, stories. At AC, stars are an integral part of our story, particularly the
North Star
or the Pole Star; the brightest star in the sky around which the heavens appear to rotate.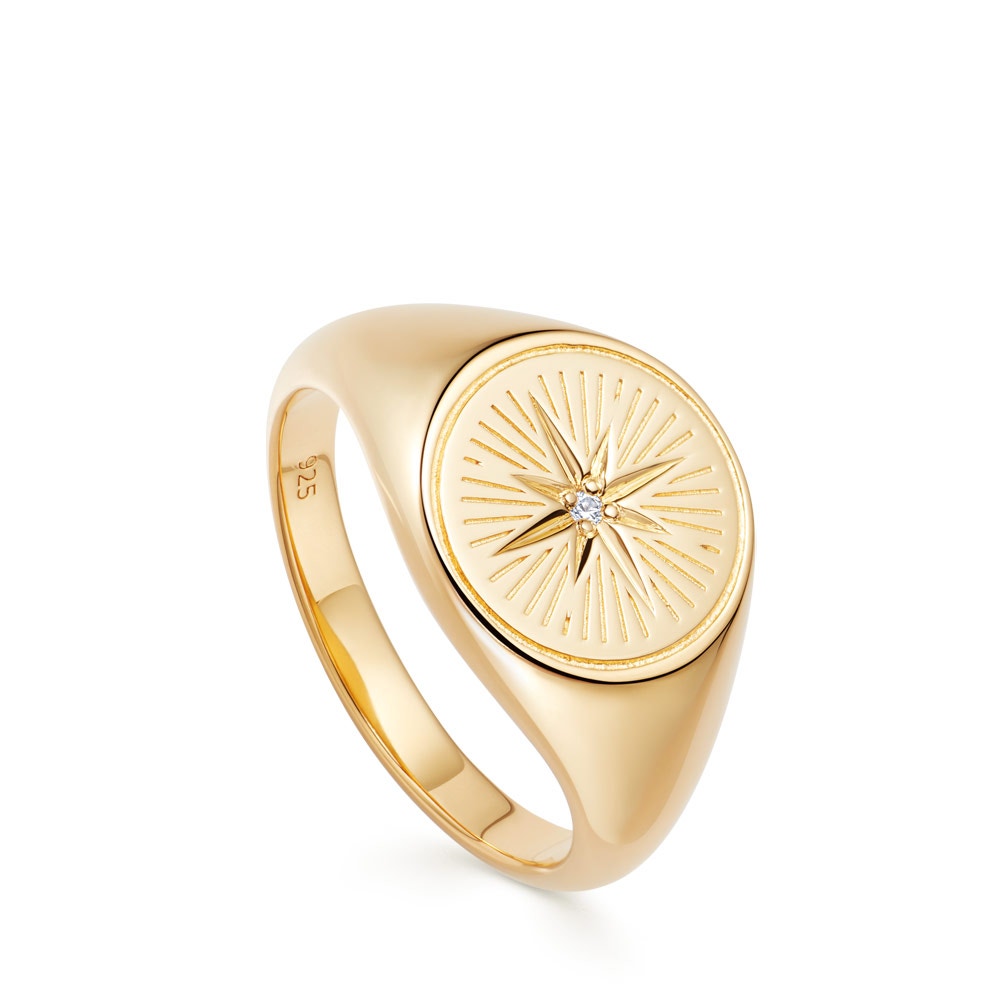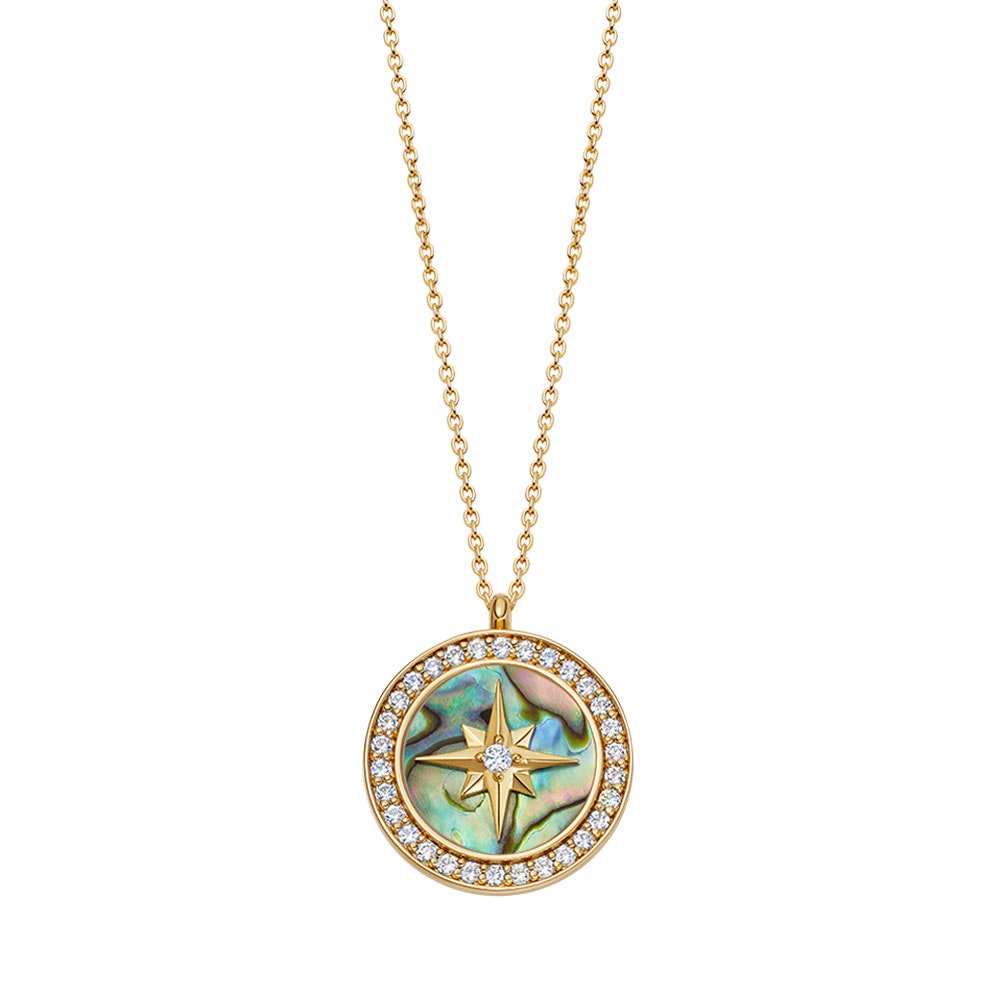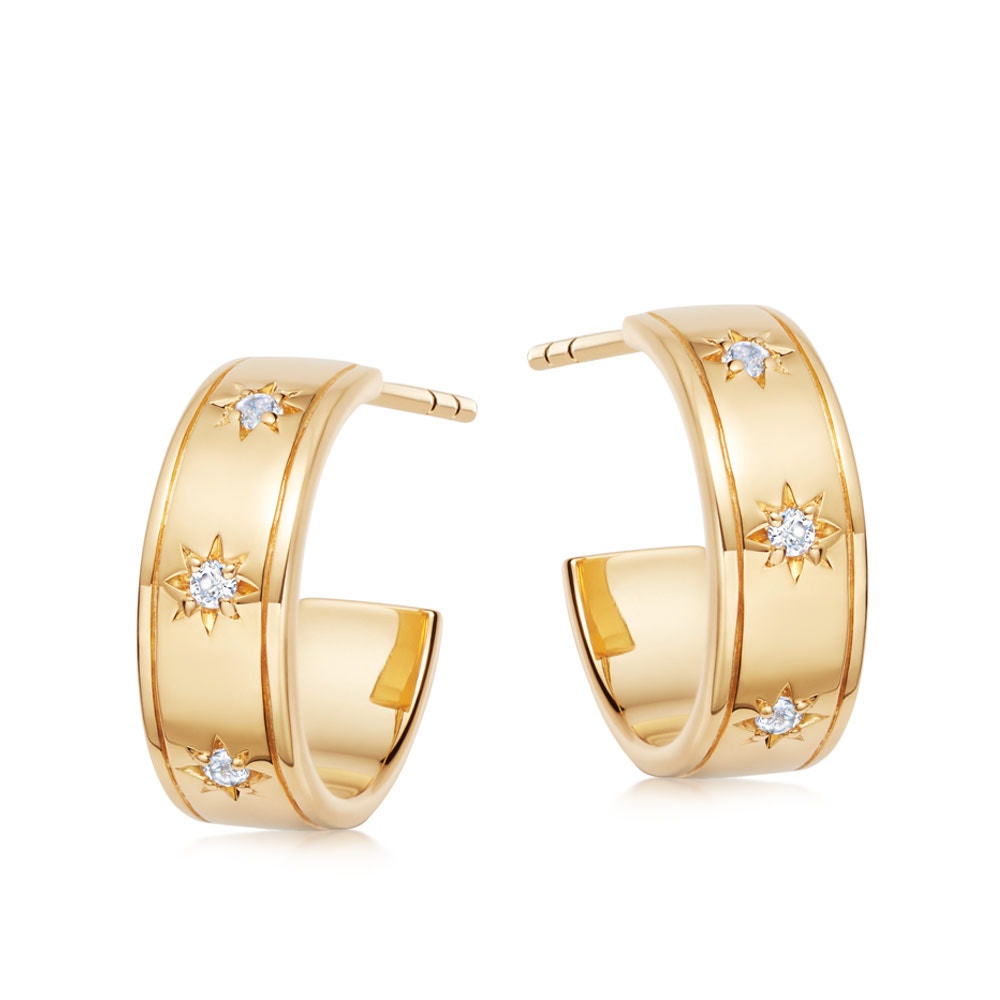 Symbolism of the north star
Polaris, or the Pole Star, sits directly above the North Pole are because of this doesn't appear to move, while every other celestial body appears to rise and set around it. This unique quality not only made it the star by which navigators set their course but has given it particular spiritual significance. It is thought give guidance, is a symbol of celestial powere. In the Wildwood Tarot, which draws on pre-Celtic mythology, it symbolises sacred and powerful rituals; that unseen power inherent in the universe that speaks of balance and the connections between multidimensional worlds. If you feel lost in life's maze, the Pole Star is a reminder that you will come through if you only look to the light.
Why we love the North Star motif
It's a powerful symbol that speaks to our need for guidance but that's not the only reason we love star jewellery at AC. Our motif takes its inspiration from the compass rose – the circle with a star at its centre found on old maps. Like the Pole Star it was there to show the cardinal directions – north, south, east, and west – to help navigators plot their course across the seas. The blend of Pole Star with compass rose is what adorns our celestial jewellery, with a sapphire glinting at the centre to keep a star's light with you always.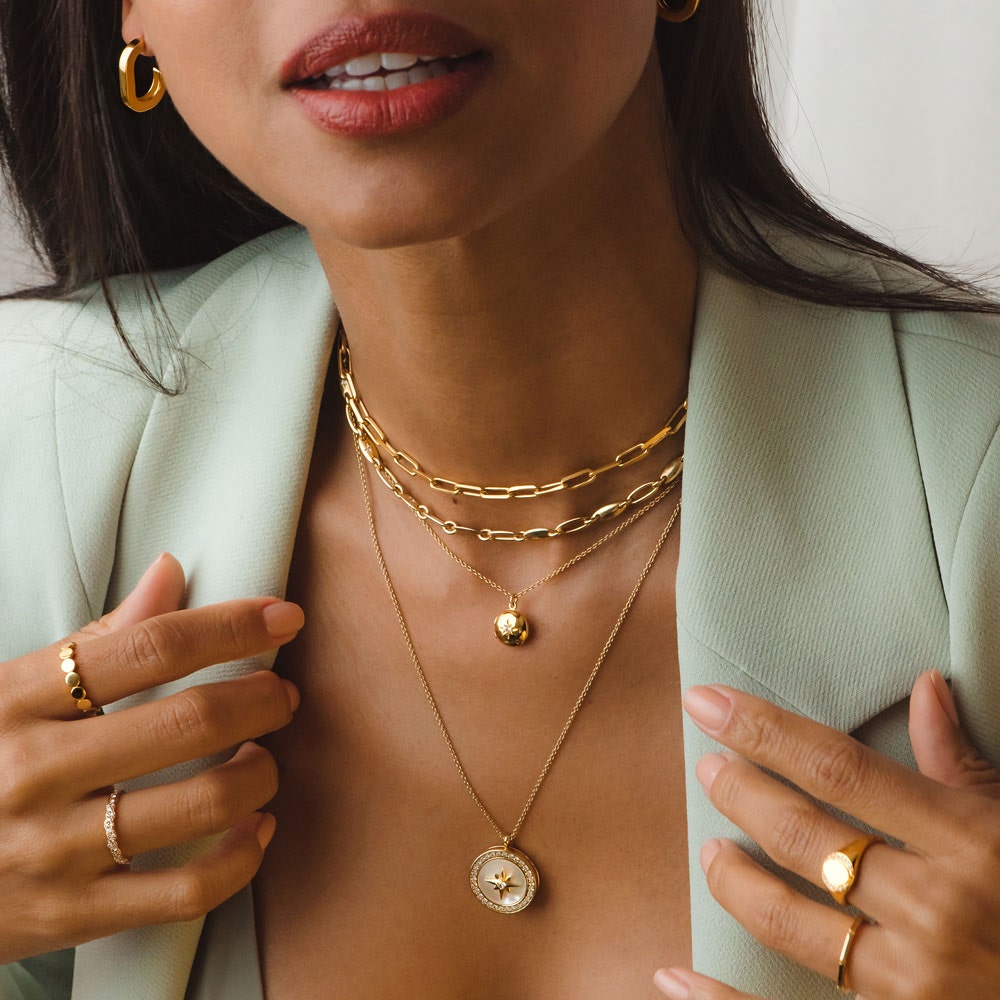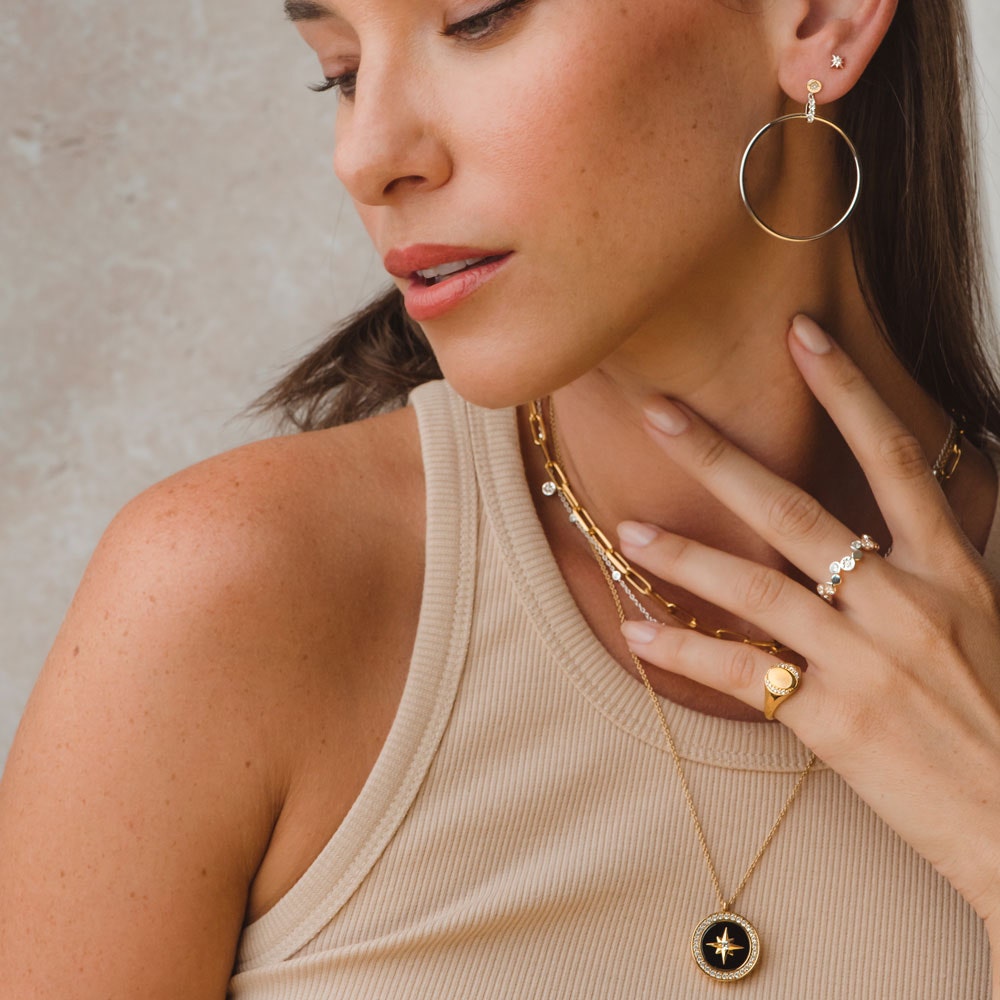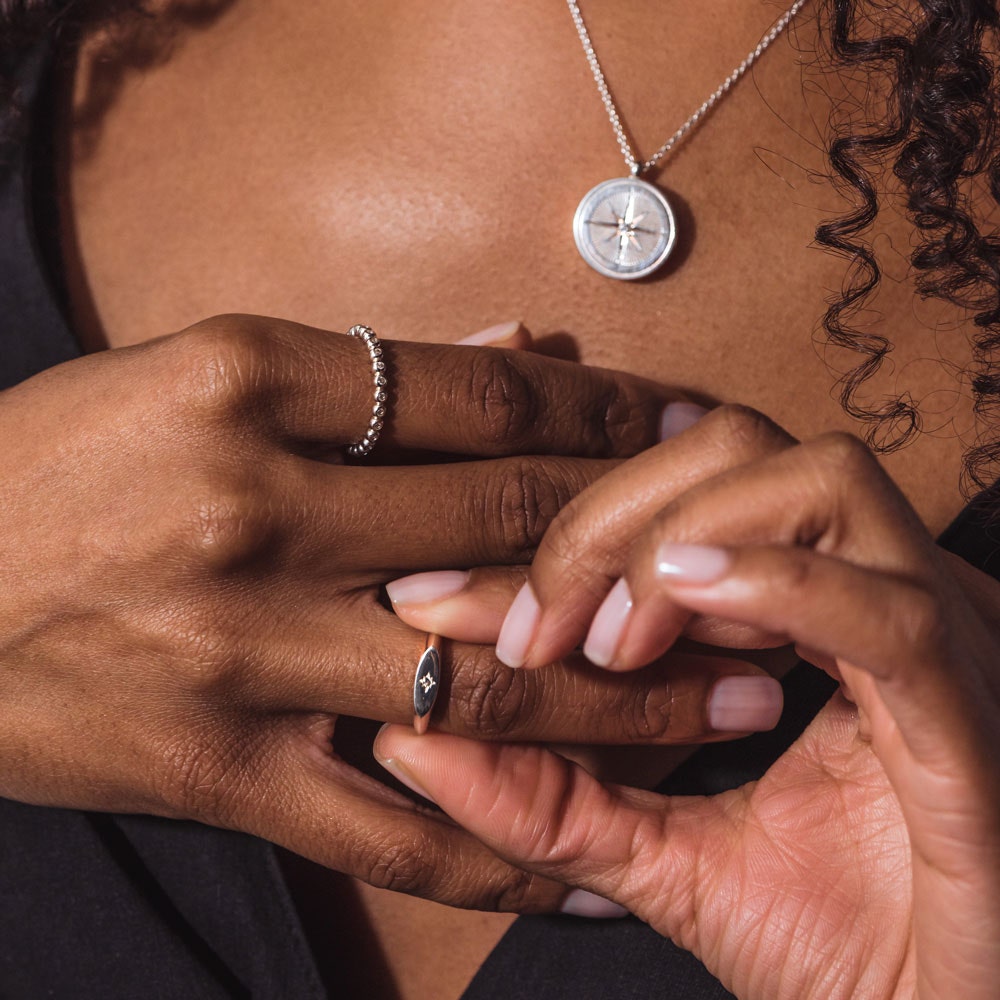 How to style Celestial Jewellery