Bracelet stacks are all your own; a personal way to express yourself and share your story. They give a little hint of who you are (or your mood). You might mix beaded bracelets with gold or silver chains, a friendship bracelet from your BFF, meaningful charms like the Evil Eye and perhaps your everyday watch. If you're wearing a collection of bracelets that make you happy, you're doing it right. There are no rules, just good vibes. We are, however, here for a helping hand if you're looking to build a head-turning stack. Our guide is easy as 1, 2, 3… literally. Take a look…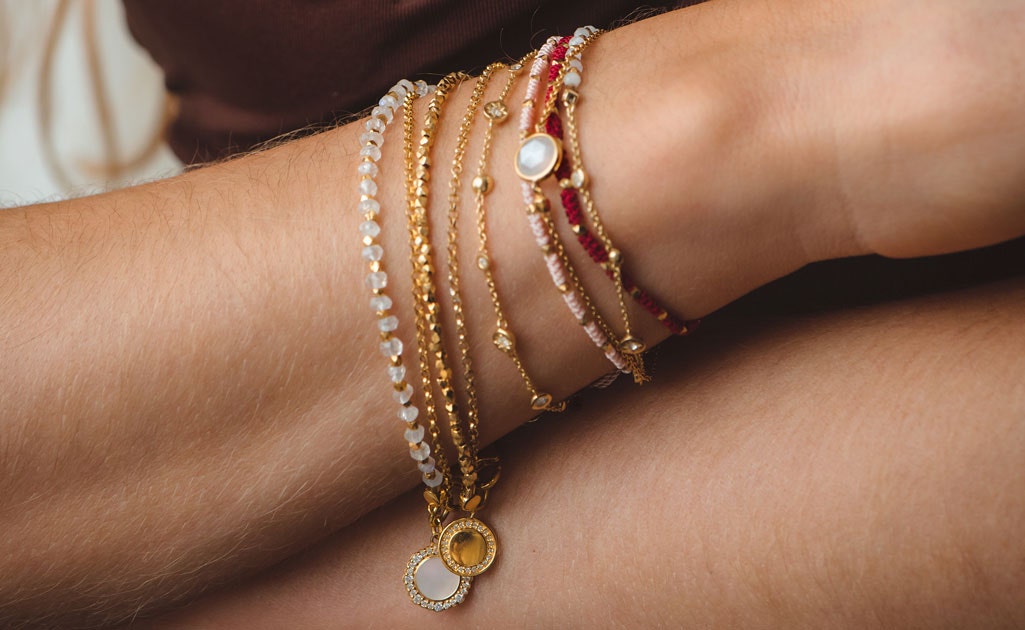 1. Texture
Start with a textured bracelet and build out from there. Whether that's a silver chain, geometric gold bars, glossy pearls, or a hand-woven friendship bracelet, it's impactful for its texture. Like with your outfit, texture often ignites a theme. For example, you're off out for the evening, you're wearing a fabulous white tailored blazer and silver is your thing. Once the silver chain bracelet is on, you just know a monochrome stack is your vibe tonight. And the layering begins…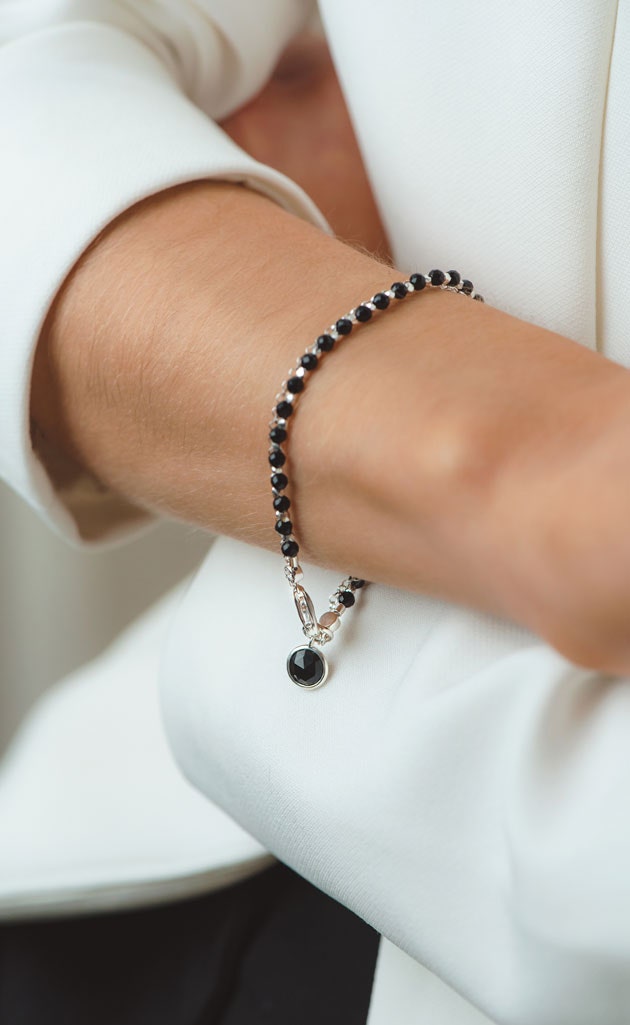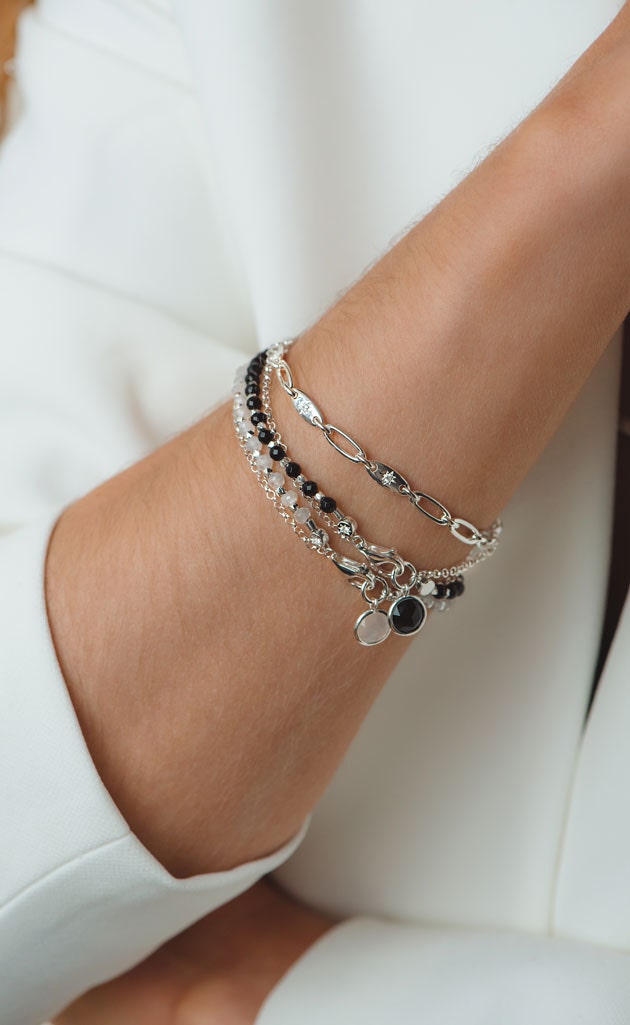 2. Colour
Colour isn't compulsory. Your stack is still worthy if you prefer to mix textured metals instead. For our colour-lovers out there, or those wanting to embrace the world of colour, this is your next move in the 3-step stacking guide. There's a myriad of colour choices at AC with our iconic gemstone bracelets. If you're stuck for choice or colour shy, go for a shade you wear a lot. For example, neutral styling calls for warm tones like red or pink, and turquoise always works with denim and white linen.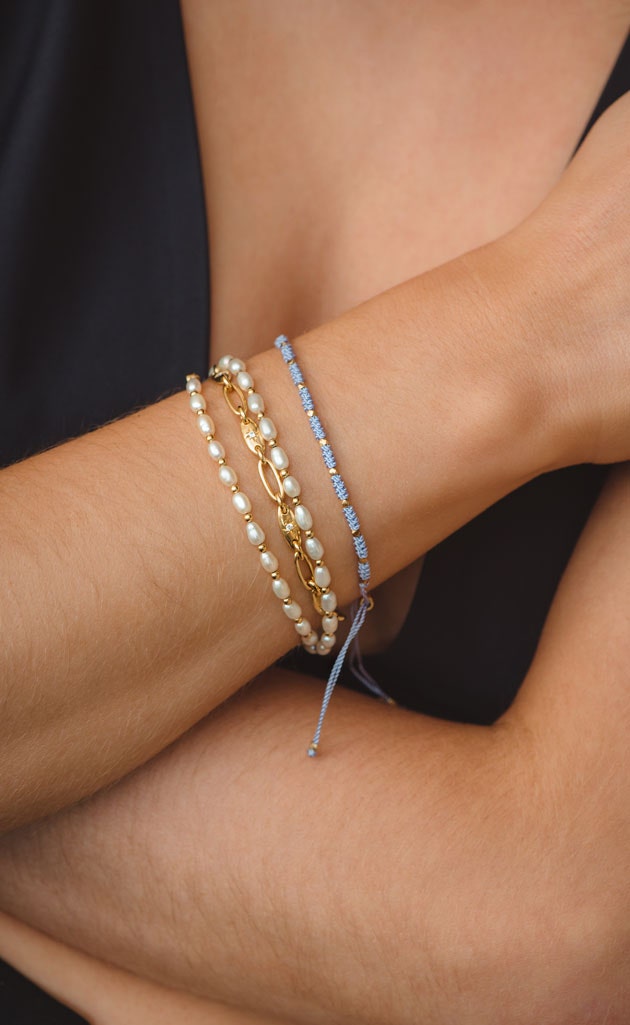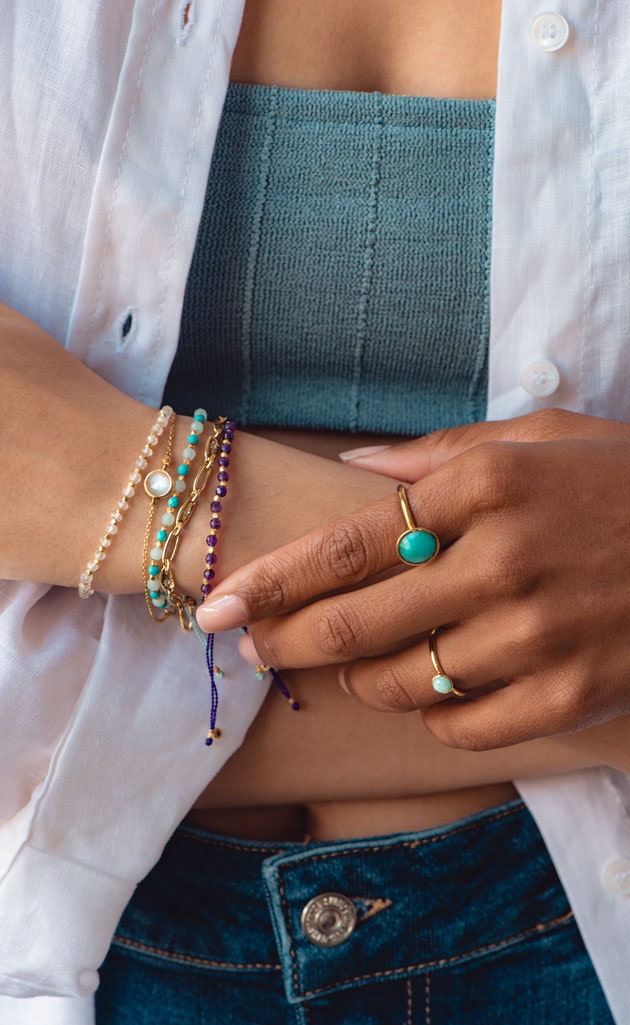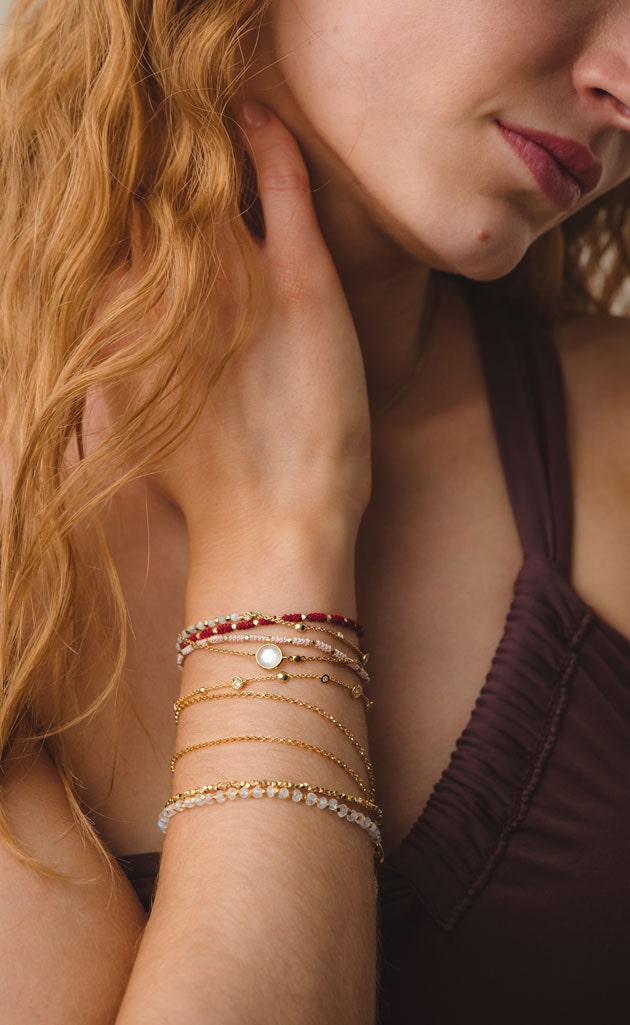 3. Charm
Your stack becomes a stack with meaning. Maximise the good vibes with engravable charms, personalised mini lockets and talismans. Create a mélange of storytelling symbols that are personal to you. From Evil Eye charms safeguarding you from bad energy to lockets that can hold two treasured memories inside. Or have a slice of your fave gemstone and watch its faceted surface dance in the light. Our jewellery doesn't just look good, it feels good too.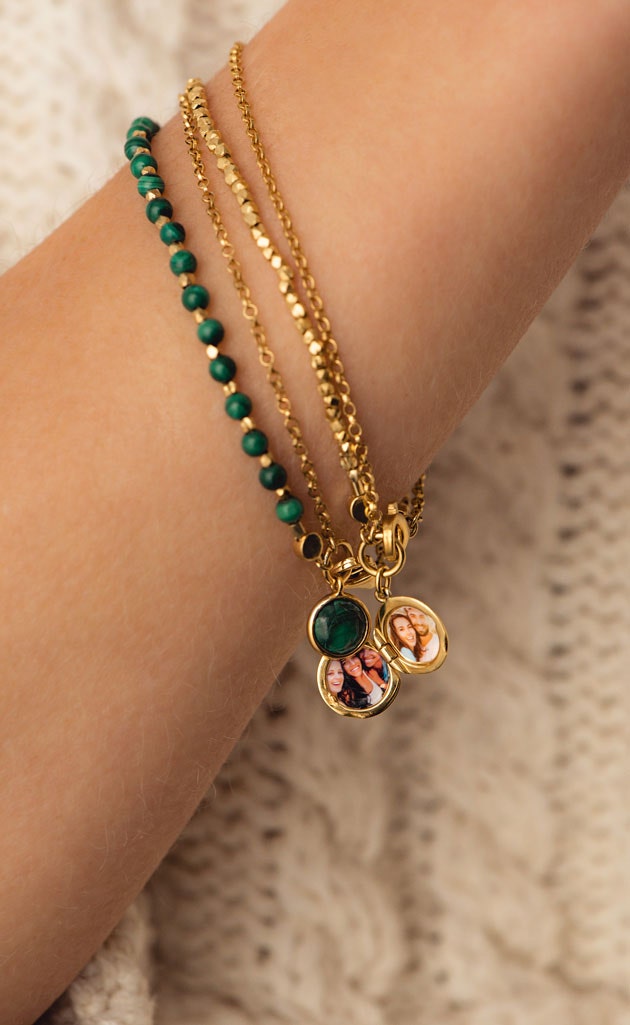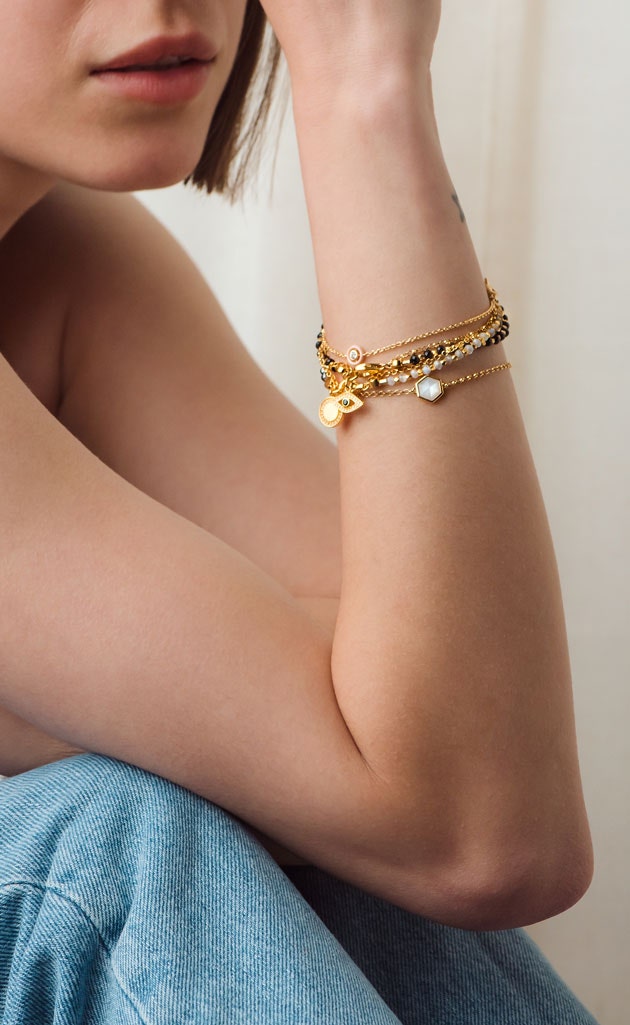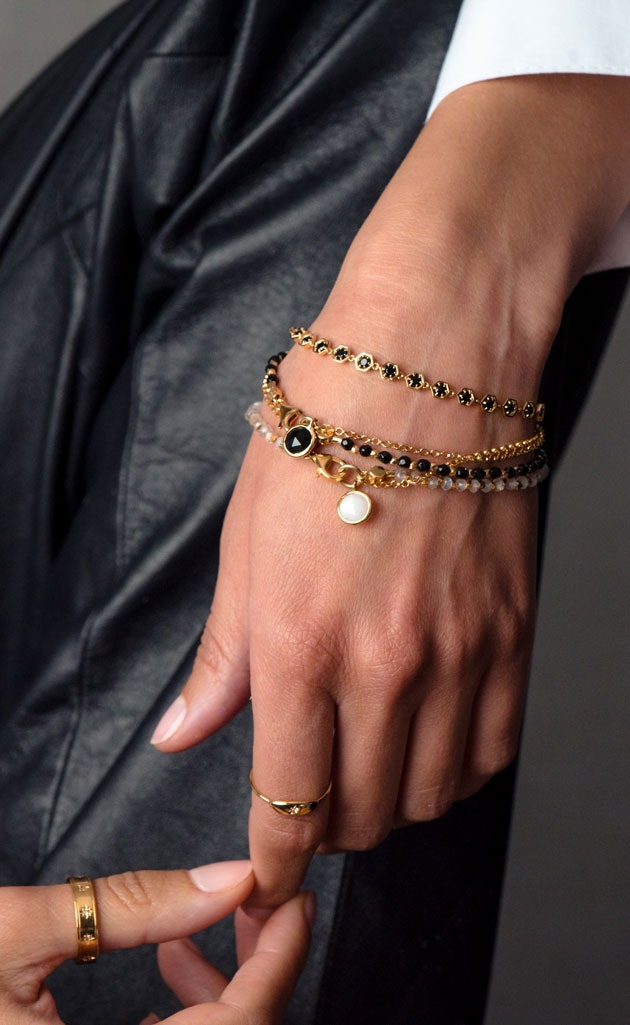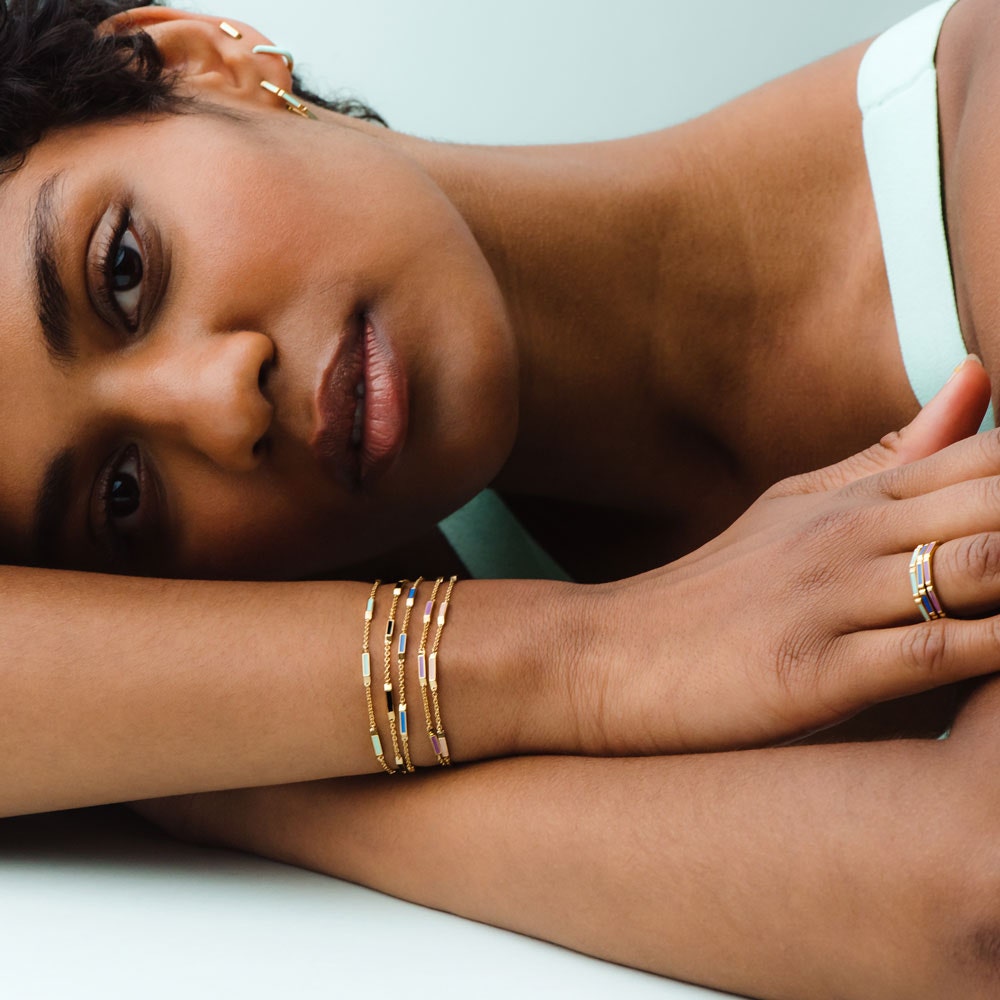 AuBar
High-powered hues of enamel on gold bars. Wear together for slinky stacking,
poolside perfection and y2k vibes.
Soulful Stones
Mood-boosting gemstones on gold chains. Wear together for calming energy, beach days and dancing under the moonlight.