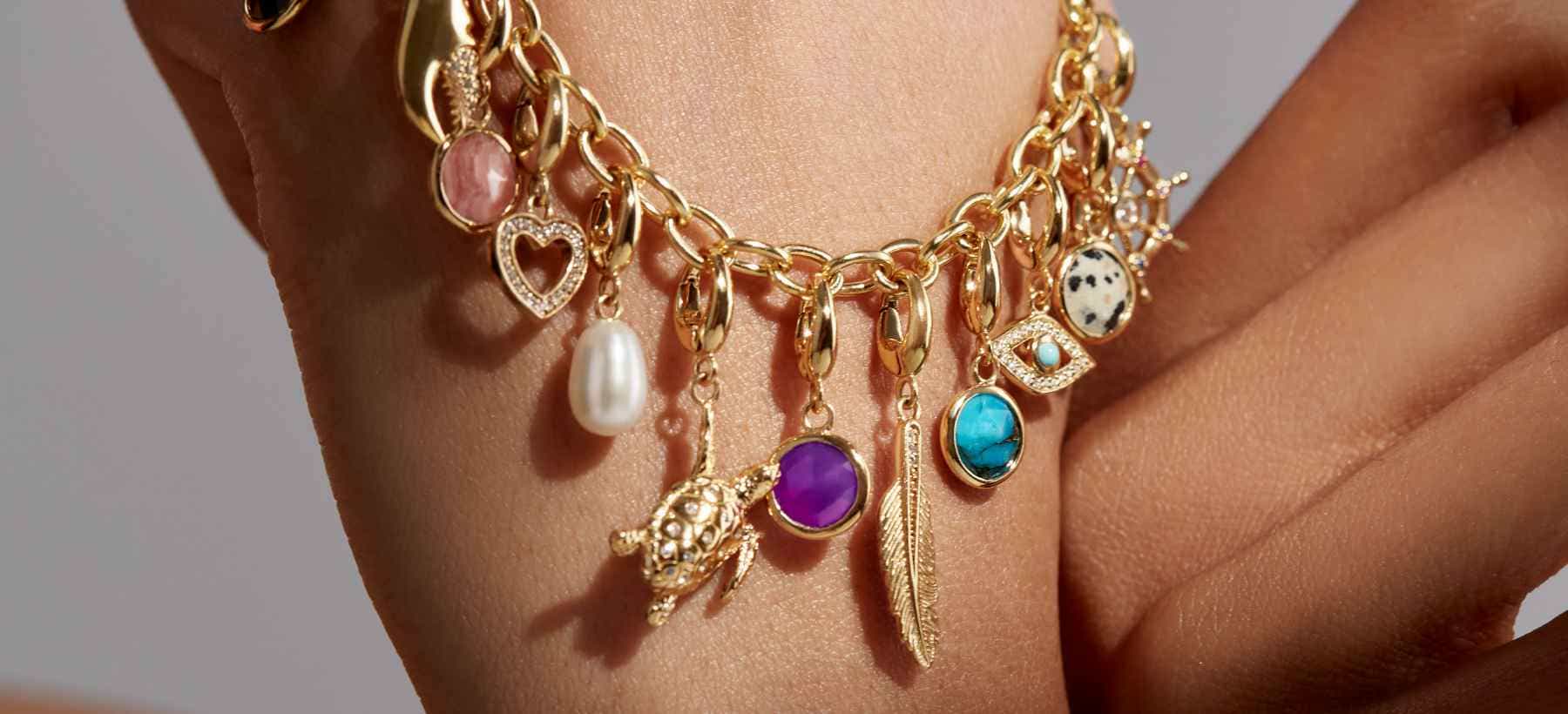 Create a piece that's totally unique with our collection of precious 18ct gold vermeil charm jewellery. Tell your story with birthstones, talismans and alphabet charms on your choice of necklaces, bracelets and earrings.
226 Items
Recommended
Price High to Low
Price Low to High
Bestseller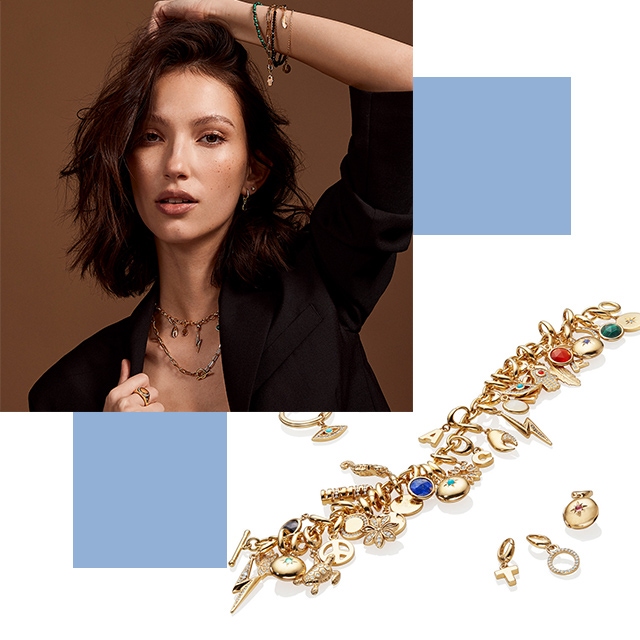 CHARM JEWELLERY FOR WOMEN
Our charm jewellery is all about telling your story. From birthstones and alphabet charms to unique motifs and talismans, creating your own charm bracelet, necklace or earrings is the perfect way to celebrate what's meaningful to you. Go chunky with our range of heavy-weight chains and T-Bars and stack those charms sky high. Or choose to wear charms alone or in pairs for a delicate look on a dainty chain. It's totally up to you.
STACK YOUR CHARMS
Create the stack of your dreams and layer your charm bracelet with our gemstone friendship bracelets. With a rainbow of meaningful stones, from healing Malachite to fiery Agate, these make a beautifully personal gift or treat. Want to see how your charm jewellery looks? Try our Online Charm Builder.
PERSONALISED JEWELLERY
Personalise your charm bracelet or necklace with engravable charms. Our birthstone locket charms can be personalised with two of your own images - a complementary service - as well as engraved. The charms collection also features other engravable pieces for that extra special touch.
ALPHABET CHARMS
Our 18ct gold vermeil alphabet charms look just as good layered up on a chunky chain as worn alone. For a simple look, pair your special initial with a pearl or heart or go maximalist and layer up with birthstones, talismans and your favourite sea creature (ours is the seahorse).
MIX AND MATCH WITH CHARM EARRINGS
Get creative with earring charms, available in a range of earring styles, from our mini gold huggies to statement hoops. Go matching with birthstones and alphabet charms or mix it up and go mismatched with meaningful stones and talismans (evil eye, we're looking at you). Feeling indecisive? You can mix and match your charms every single day to create a new pair of earrings.
ETHICAL AND RESPONSIBLY SOURCED
We work exclusively with noble metals and ethically sourced diamonds and gemstones. We are a conscious brand, and our purpose is to design jewellery that will last, not its effect on the planet. That's why we encourage everyone to go precious, every day. Available with free global delivery and free returns for the UK, USA and Europe. Choose our eco-friendly packing at the checkout to help us reduce our carbon footprint.