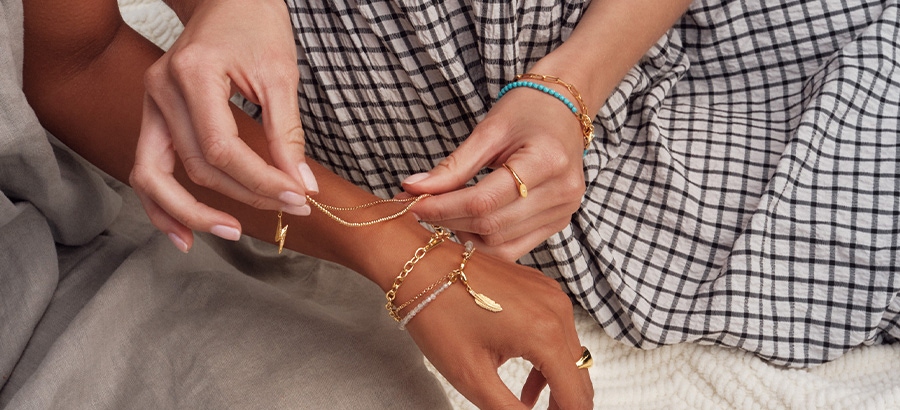 Inspired by treasured talismans and modern day icons, each one of our Charm bracelets has a unique meaning, making them perfect presents for different personalities. Layer your favourite colours and symbols to create a charm bracelet story that is wholly singular.
28 Items
Recommended
Price High to Low
Price Low to High
Bestseller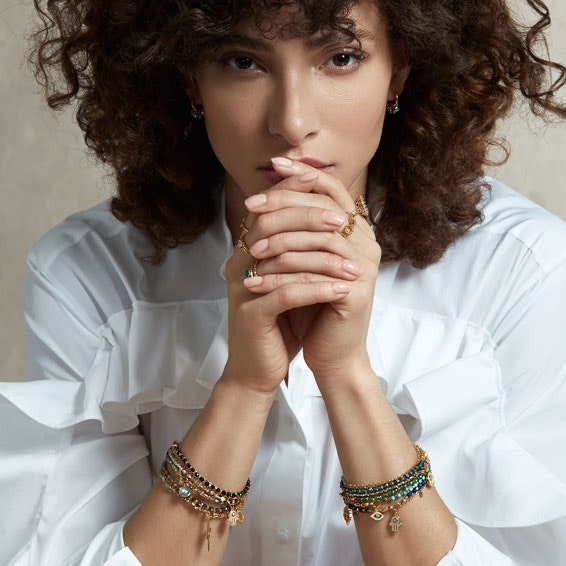 Gold Charm Bracelet
Turn on the charm when it comes to your next jewellery investment. Combining meaningful gemstones with charm motifs; think evil eye charm bracelets, talismans, crescent moons, lockets and coins, our charm bracelets are the ultimate in arm candy, destined to be endlessly experimented and stacked for your own symbolic story. Crafted from a variation of noble metals including refined sterling silver, yellow gold and rose gold vermeil. You'll want one of these Stacking Bracelets in every colour.
A SPECIAL GIFT
We've also been told our charm bracelets make the perfect gift as a friendship bracelet addition. Engravable Charm Bracelets exuding grown-up sophistication, bring their jewellery collection to life with one (or more) of these playful styles. Astley Clarke offers gift wrapping and free engraving services for personal touches they will swoon over. Find your perfect match today with free global delivery and free returns.
ETHICAL AND RESPONSIBLY SOURCED
We work exclusively with noble metals and ethically sourced diamonds and gemstones. We are a conscious brand, and our purpose is to design jewellery that will last, not its effect on the planet. That's why we encourage everyone to go precious, every day. Available with free global delivery and free returns for the UK, USA and Europe. Choose our eco-friendly packing at the checkout to help us reduce our carbon footprint.