Reach for the stars
Earrings are an effortless way to bring your look together. Choose from our range of beautiful diamond drop earrings crafted from 14 carat solid gold, all metal styles including stud earrings, hoops and huggies, or designs adorned with gemstones crafted from 18 karat gold vermeil and sterling silver. Sparkle the night away in our selection of gold earrings studded with white sapphires or add a pop of color to your everyday look with bright or pastel shades of enamel. There's a style for everyone.
Many of our earring has been designed for upper ear cartilage, helix, tragus and lobe piercings in order to allow you to create a stack personalized to you.
Cartilage
Vivamus efficitur, neque non viverra varius, lorem nibh aliquet erat, quis vulputate lorem metus et leo. Vivamus pulvinar purus finibus felis vulputate, at tincidunt ipsum lacinia. Donec tincidunt sem erat, id faucibus erat cursus eu.


---
Double Lobe
Donec ullamcorper lacus nulla, eget vehicula erat elementum sit amet. Sed malesuada nisi risus, at rhoncus dolor lacinia in.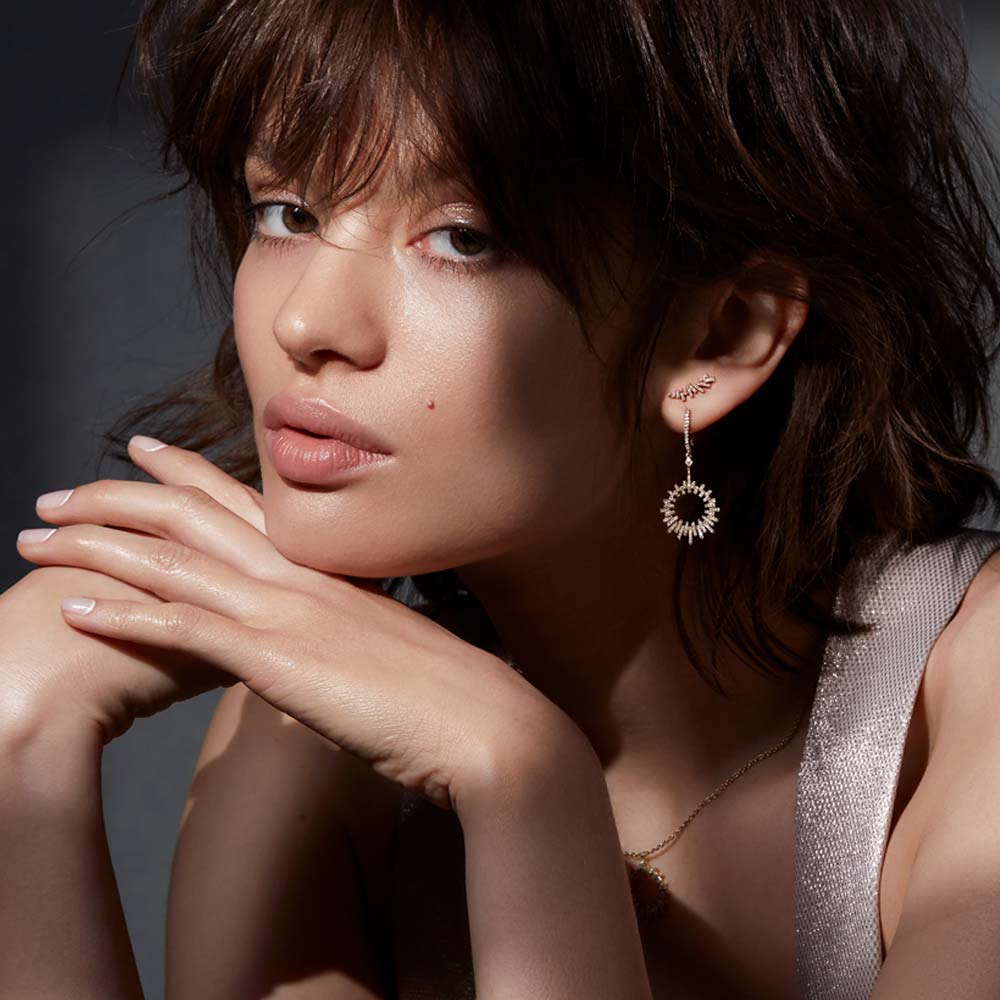 ---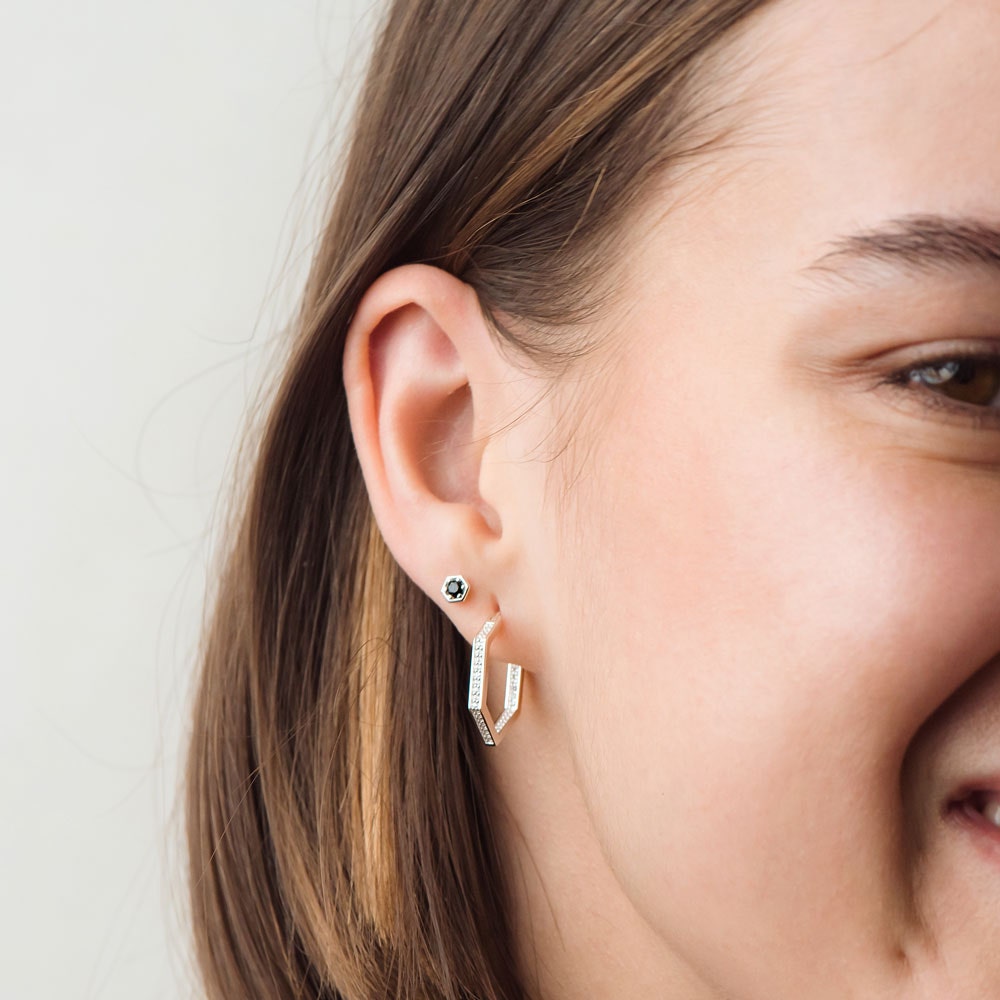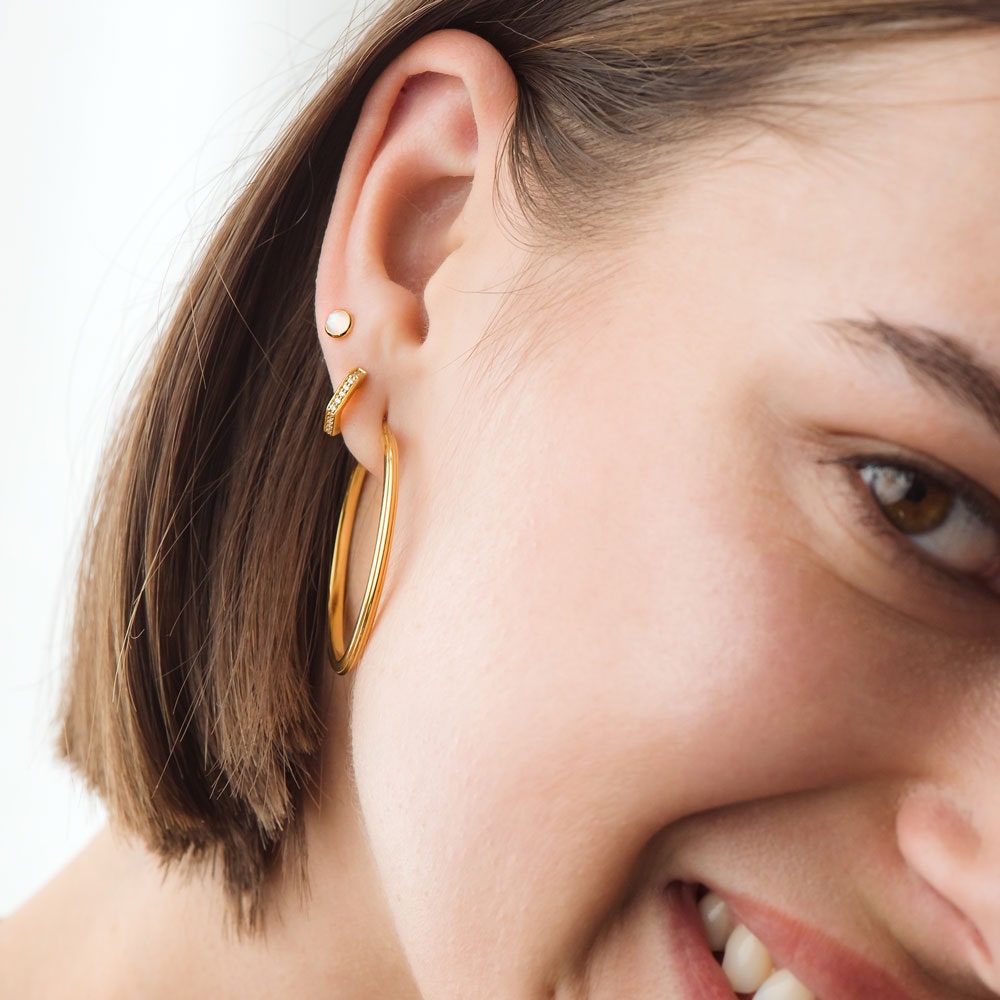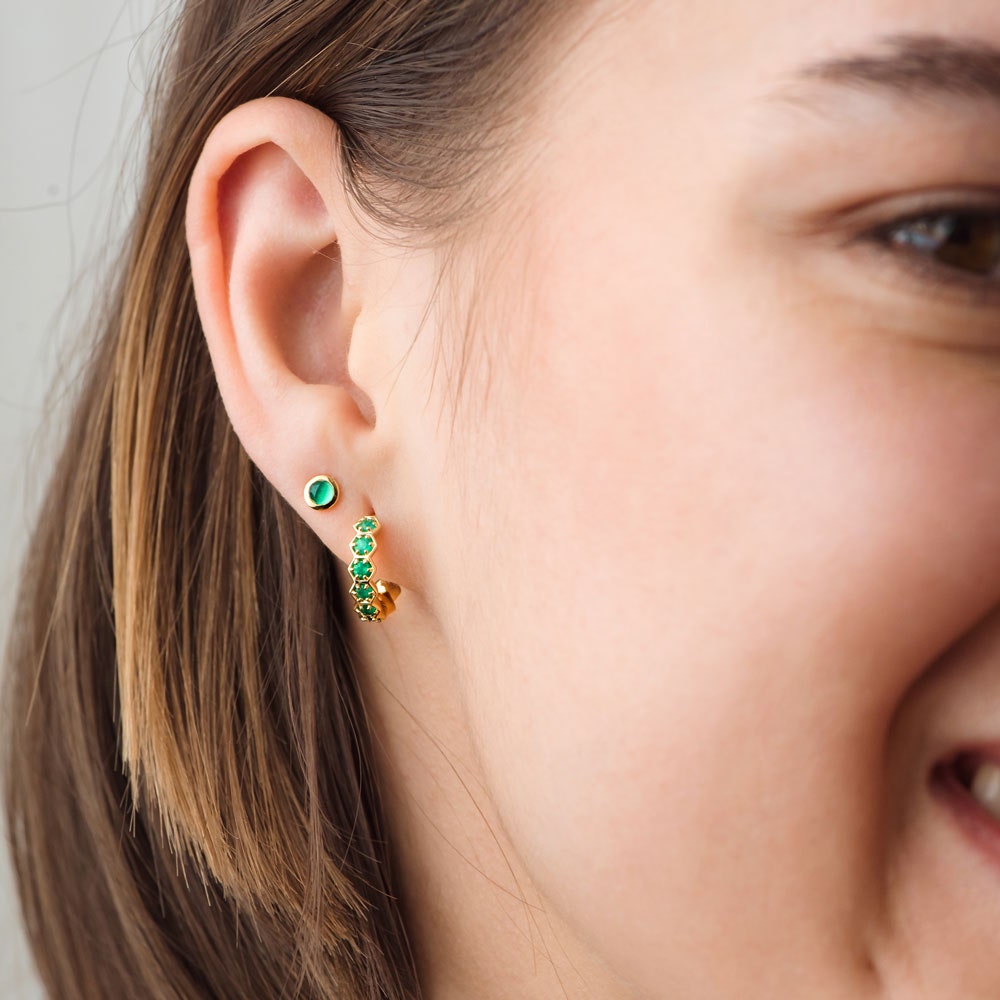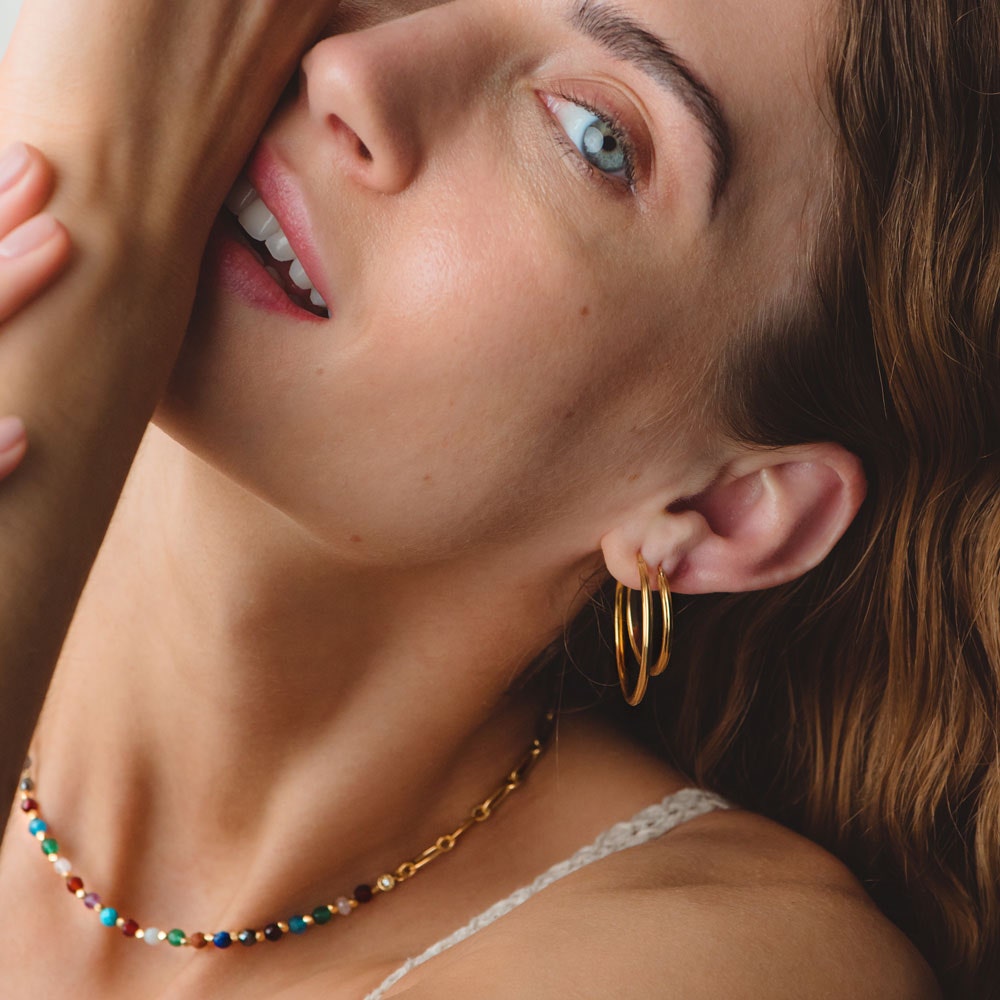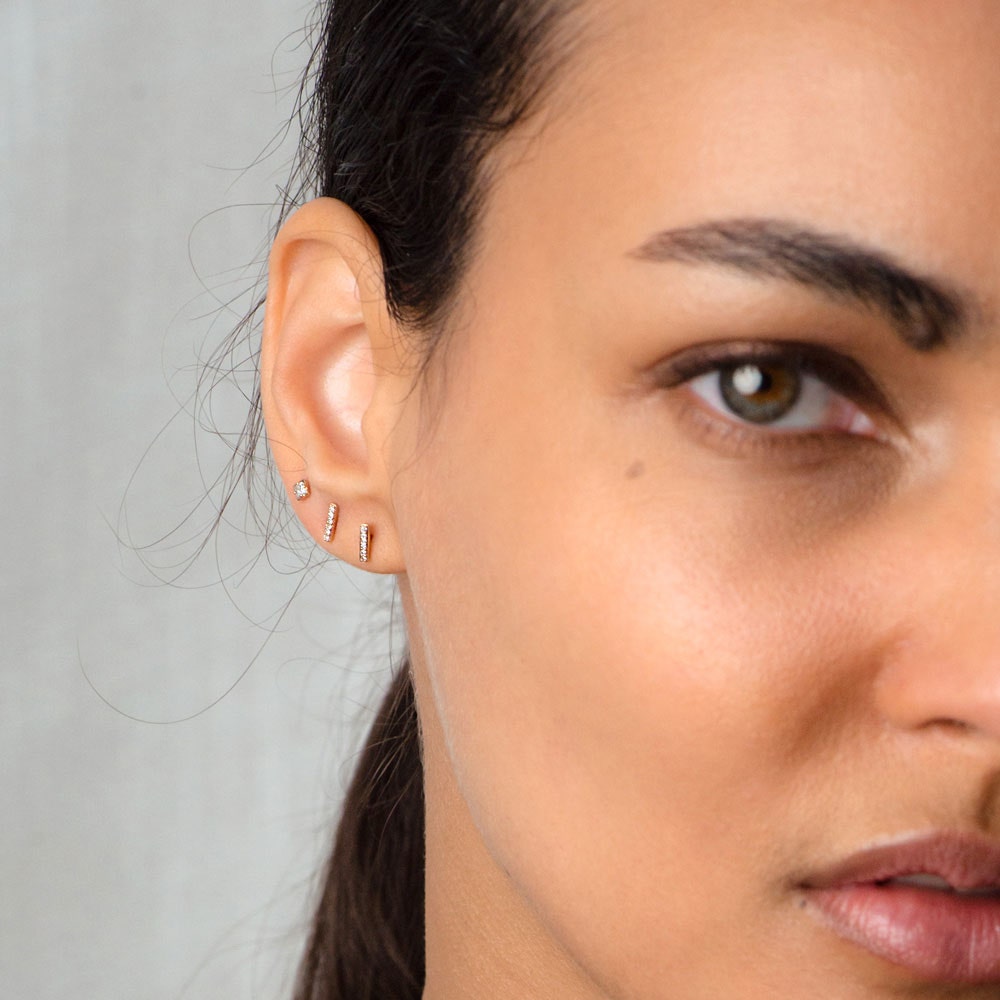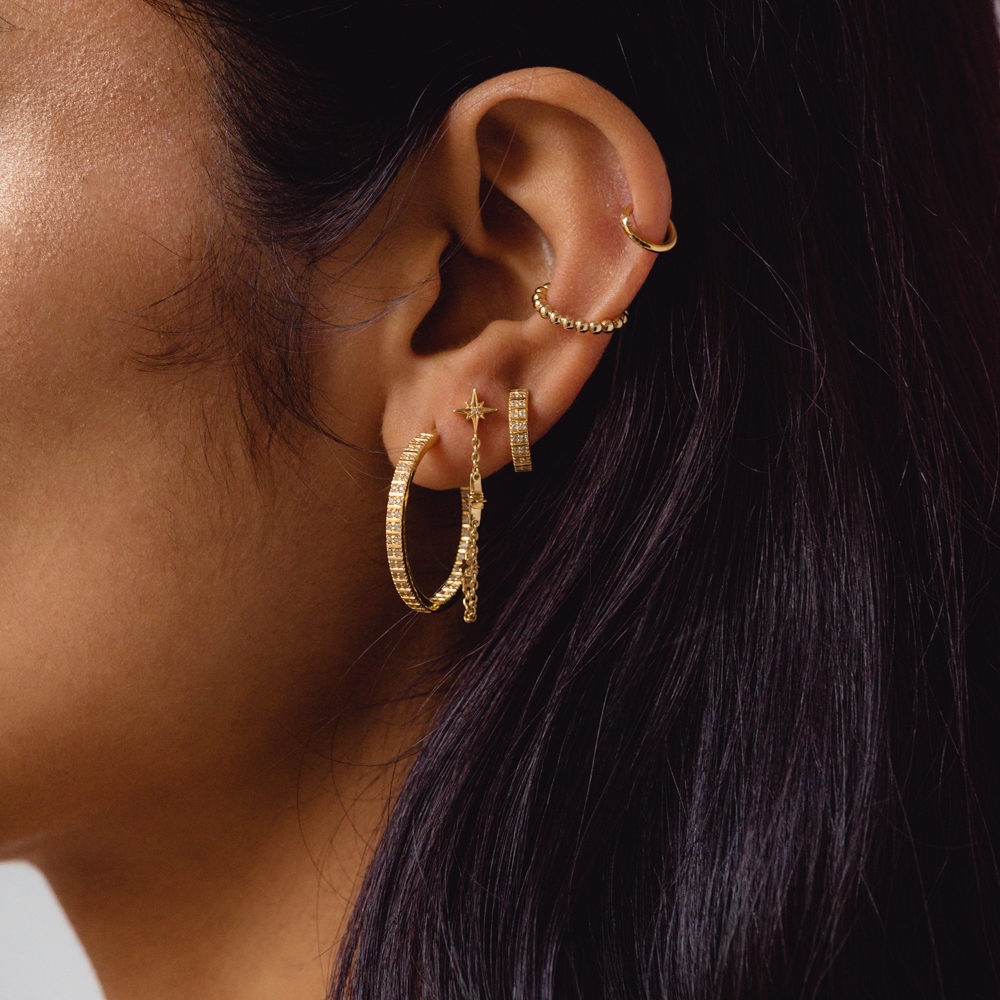 Get stacking
From statement hoops for your lower lobe to single earrings for your helix, our collection offers an array of unique designs to build the perfect ear stack. Some of our earrings showcase talismanic symbols and meaningful gemstone charms, so you can add color and personality to your ears. Or perhaps you would like to bring elegance to your lobes with diamonds and sapphires that sparkle at every turn. From classic, minimal, everyday earrings to a statement pair of drop earrings, our collection offers it all.
---
---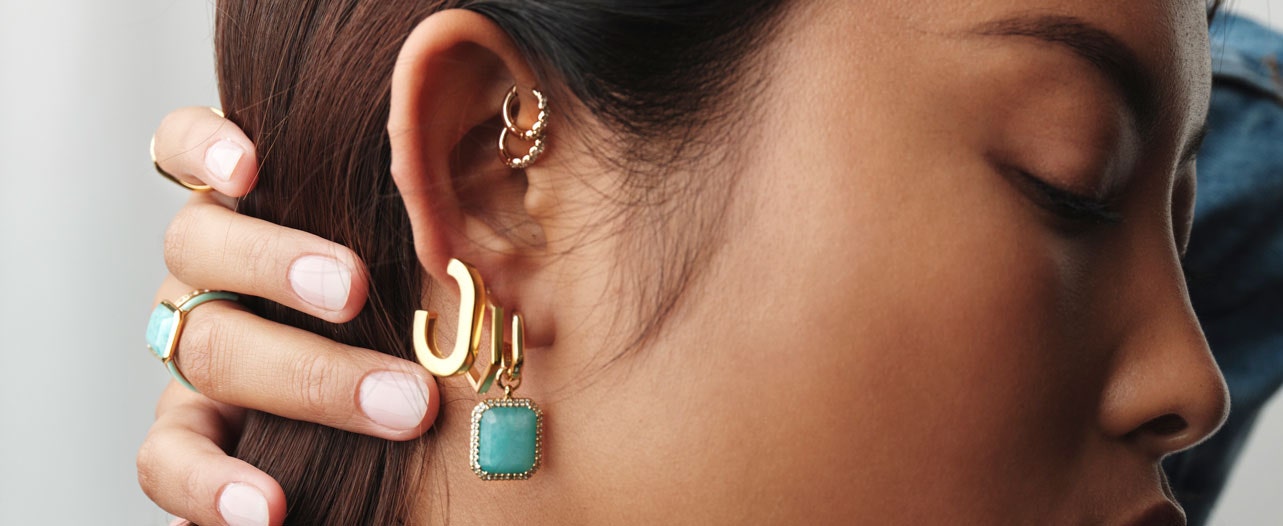 ---
---
Let our design team choose for you!
Not everyone has as much time to dedicate to stacking as we do. With this in mind, introducing ready-made stacks, curated especially for you to help start your collection.

Enjoy a 10% saving with every stack, compared to buying each piece individually.