Sustainable Jewelry: Better for the planet, better for the people
Astley Clarke is committed to being a responsible, environmentally-conscious brand. We have long term relationships with a small number of expert suppliers, all of whom are Responsible Jewelry Council (RJC) certified. We share the same principles and values of treating the environment and our people with integrity and respect. Our purpose is to design jewelry that is made to last, can be layered effortlessly and encourage women to elevate their everyday.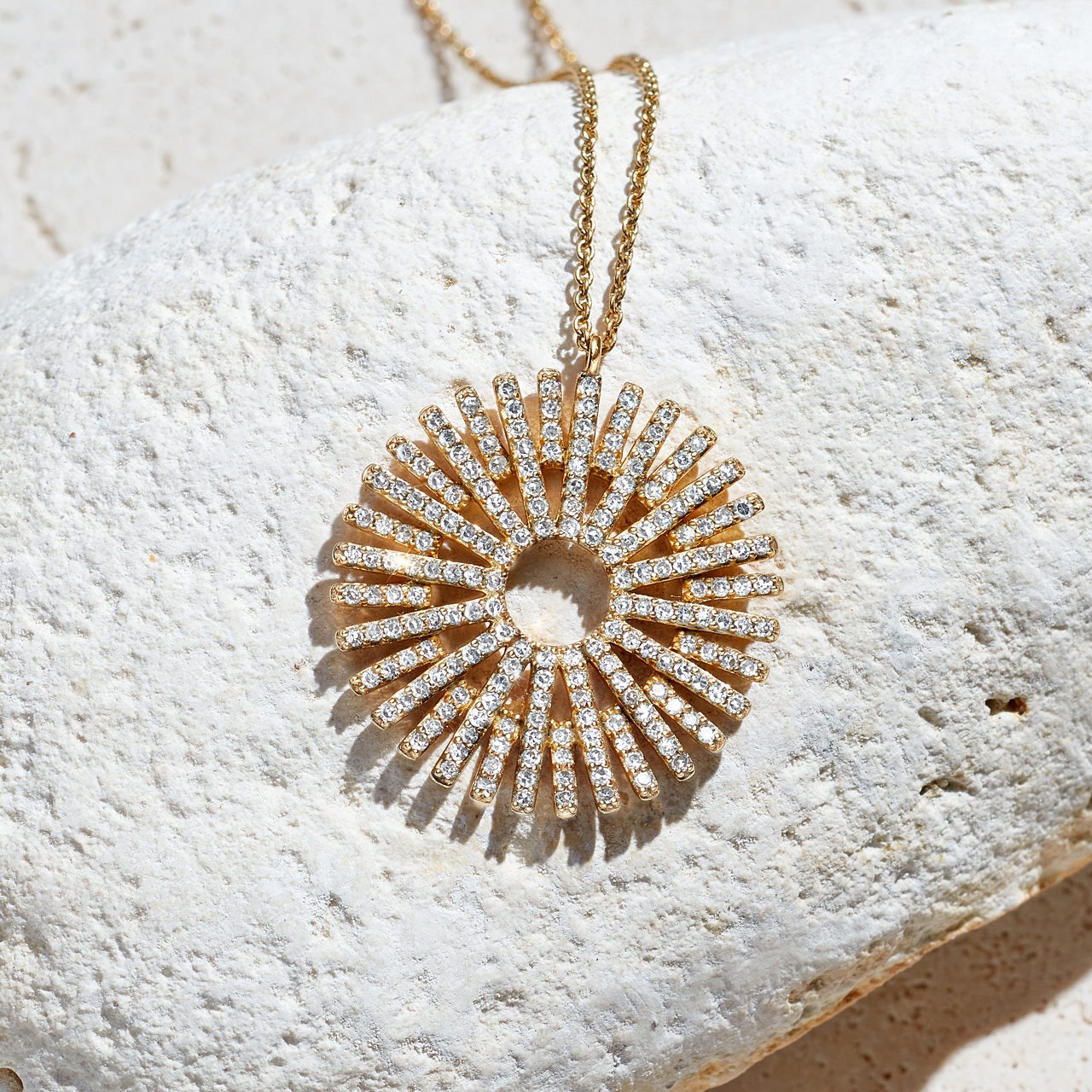 Materials
We only use noble metals, semi-precious and precious gemstones and natural diamonds to ensure our jewelry will stand the test of time. Our diamonds are sourced in accordance with the Kimberley Process which regulates 99% of the rough diamond trade worldwide. We are moving towards the use of 100% recycled Silver and Gold, each item is clearly described as recycled where we are already using these materials. We use laboratory created white sapphires in a number of our contemporary pieces these have the same physical and chemical properties as natural stones. Melee diamonds are currently plentiful as they are a bi-product of larger stone cutting so we use natural stones but at some point we may also move to laboratory grown melee diamonds.
Making your jewelry
Our dedicated suppliers are RJC members, this is a not-for-profit organisation which helps advance responsible, ethical, social and environmental practices, and respect human rights throughout the diamond and noble metal jewelry supply chain. Astley Clarke are long term members of Sedex, the global organisation that helps companies manage responsible sourcing in their supply chain. By creating long term partnerships with a small number of suppliers we have worked hard to reduce sampling and all associated waste.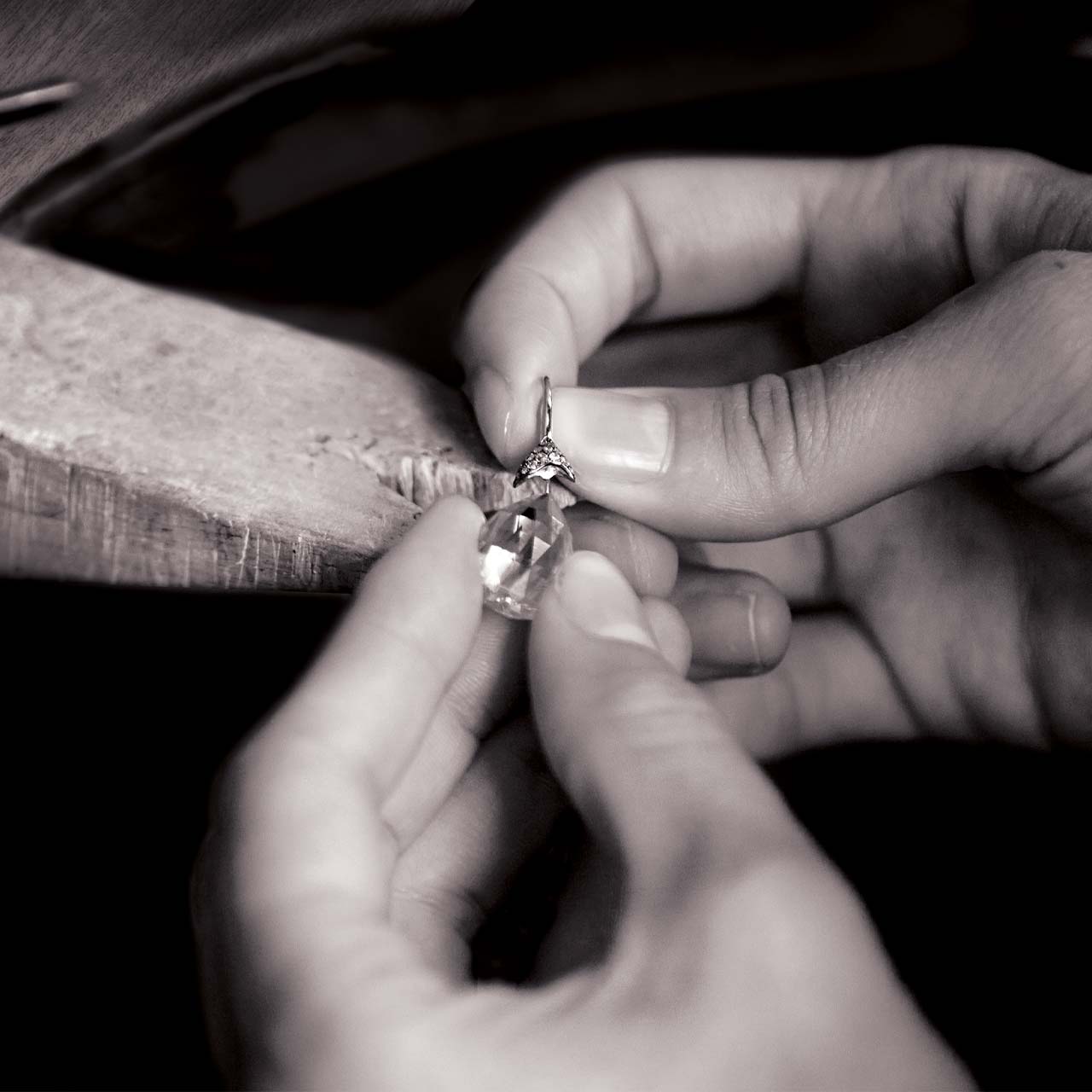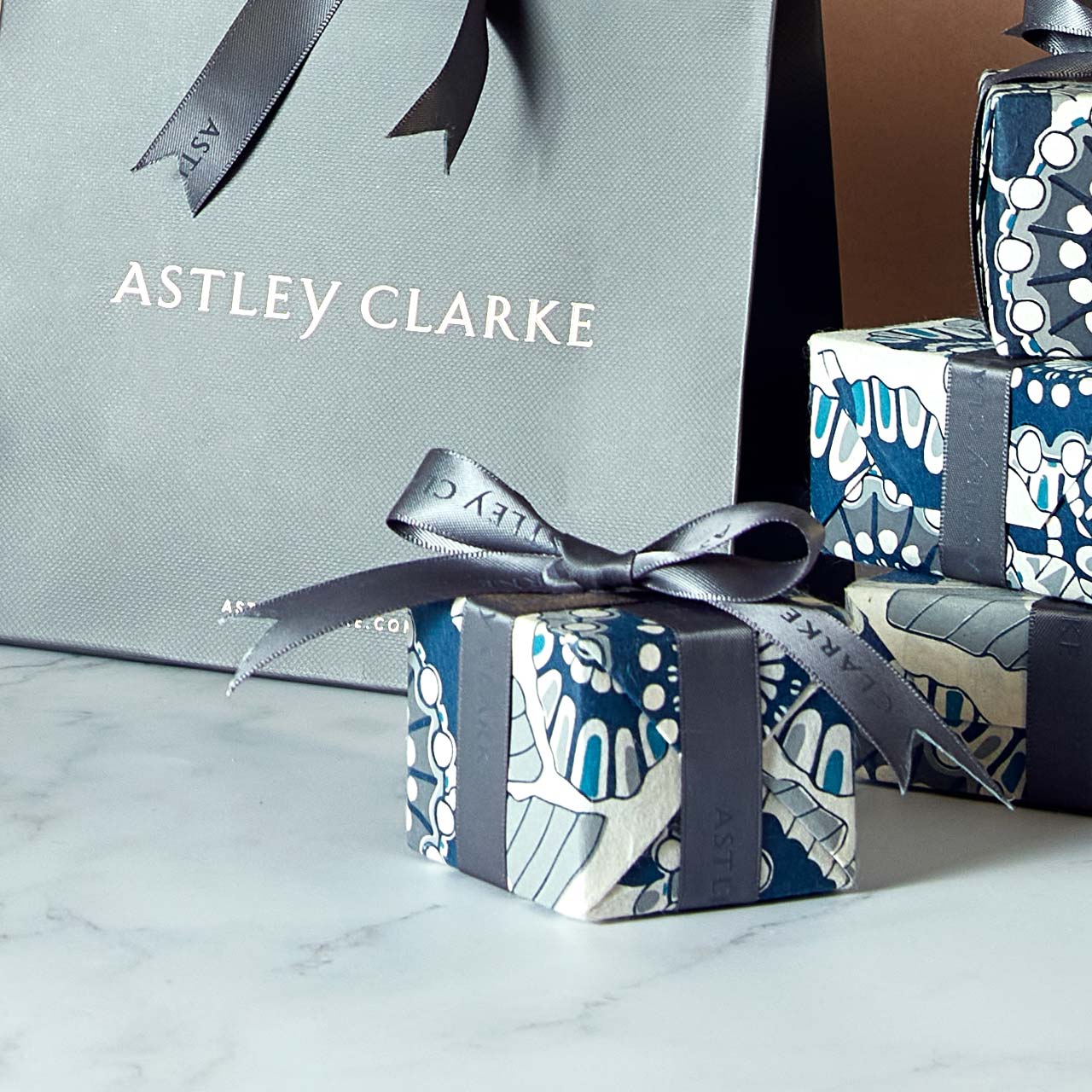 Packaging
Presentation is a critical part of gifting but that doesn't need to cost the earth. Our packaging is all FSC-certified making it 100% recyclable, we avoid the use of plastic wrappers on our UK deliveries which are all also carbon neutral. Our exquisite gift wrap paper is actually 100% Japanese Kozo paper. In 2014 Hosokawa-shi was recognised as UNESCO's Intangible Cultural Heritage ensuring all paper is made using traditional methods and tools, natural plant fibre so naturally acid-free and no deforestation. For those buying jewelry for themselves we offer an eco-option at checkout and thanks to our wonderful customers, in a short time that has already saved over 4,000 boxes needing recycled. If you were thinking of buying a gift card these are now 100% biodegradable thanks to Ecologi technology.
Partnerships
Backing two long-term partners – Theirworld, a charity that champions women's and children's causes in the developing world, in particular the education of girls. Everyday an estimated 750m children of school age are not given the opportunity to attend school. Sarah Brown is doing an outstanding job on the world stage to fight for these girls and our CEO is proud to serve on their advisory board. Everyone knows the urgency of protecting and sustainably managing threatened areas of the natural habitat for endangered species and we wholeheartedly support the World Land Trust in their mission to protect these areas and raise awareness. Please consider contributing directly to either of these great charities or purchase an item below and we will contribute on your behalf.