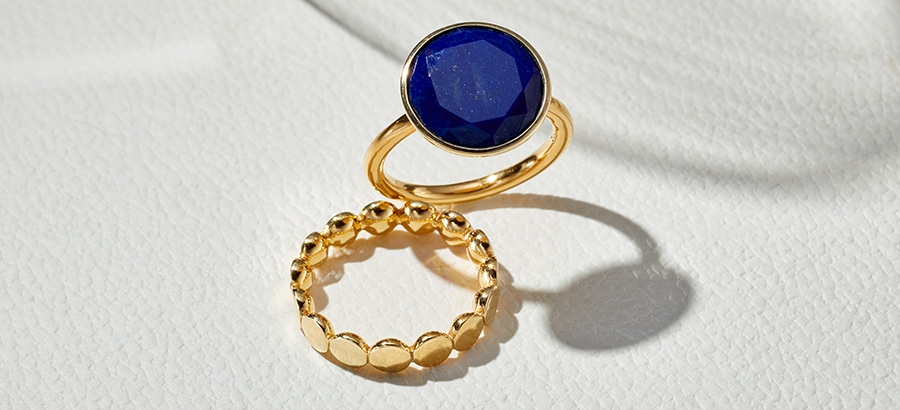 Gold Rings in Solid Gold and 14k and 18k Gold Plated
A classic within the jewelry sphere, this collection of gold rings has been reimagined by our London design team, who in turn have placed our pieces in a thoroughly modern context through blending the bold and contemporary with more refined, classic designs. Available in many different designs and inset with various gemstones from rubies to topaz to diamonds, you are sure to find a piece or two whch fits you personal look.
46 Items
Recommended
Price High to Low
Price Low to High
Bestseller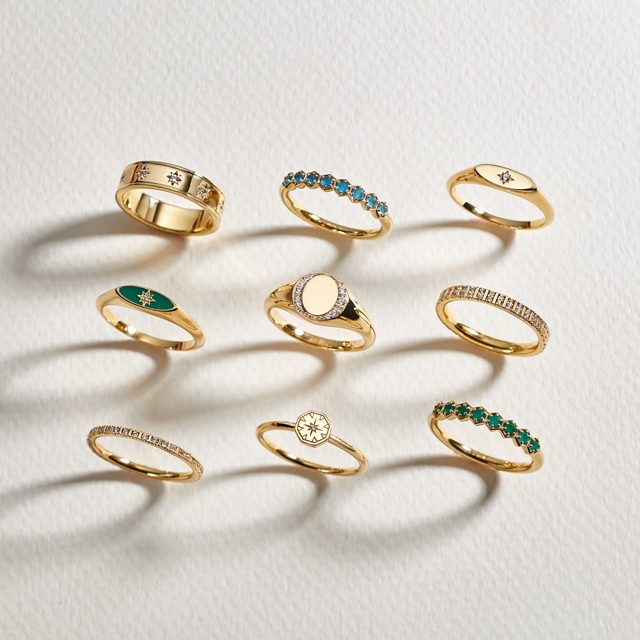 Gold rings for women
When it comes to gold rings, one is never enough. Solid gold rings with diamonds and yellow gold vermeil with gemstones make a selection that is truly refined and utterly collectable. More is more when it comes to our collection of gold rings. Available as fine and demi-fine, jewelry options, our gold rings have the power to update even the simplest of looks with a refined polish and beautiful attention to detail.
Yellow gold rings
Featured is our Stilla ring, displaying a variety of striking gemstones, as well as the Biography gold signet ring. which can be engraved for a personal touch, and the Floris ring, an effortless cocktail design ready to make a statement day or night. For the modern bride, our variety of unusual diamond rings promise to fulfil your every wedding ring needs whilst remaining an enduring token of one's love. Be starstruck with the Comet, collection to lend a burst of inspiration to your jewelry box with showers of diamonds with each piece's unique design emulating the shapes of comets as they soar across the night sky, or opt for understated with our Fusion Interstellar diamond band - whichever style you choose will be hard to avert your eyes away from.
ETHICAL AND RESPONSIBLY SOURCED
We work exclusively with noble metals and ethically sourced diamonds and gemstones. We are a conscious brand, and our purpose is to design jewelry that will last, not its effect on the planet. That's why we encourage everyone to go precious, every day. Available with free global delivery and free returns for the UK, USA and Europe. Choose our eco-friendly packing at the checkout to help us reduce our carbon footprint.