We have combined the enduring appeal of black and the unusual beauty of dark diamonds to produce a range of fine black diamond bracelets. Fashion-forward, glamorous and versatile, these 14 karat gold and black metal pieces are boldly beautiful additions to any look.
Learn more in our GEMSTONE GUIDE.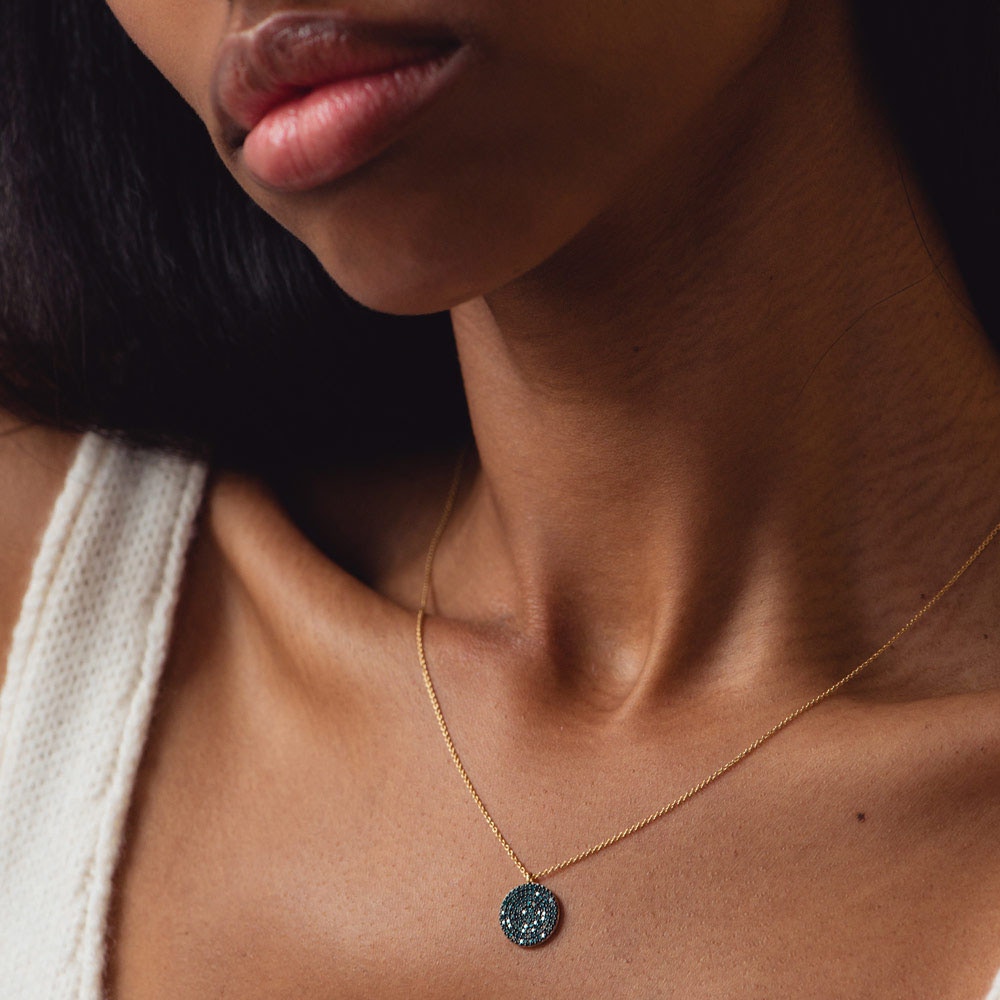 Black Diamond Jewelry
Dramatic, yet just as beautiful as classic diamonds, the mystery behind the black diamond is believed to date back millions of years ago when the remnants of a hydrogen-rich asteroid hit the Earth, a theory which only adds to the allure of this gem. The Ancient Romans encountered black diamonds as they explored and conquered large areas of Africa and quickly became enamoured of them, believing the gems were very lucky and that they were, therefore, an exceptionally good choice for a wedding ring. Combining this particular gemstone with 14 carat solid rose gold in our Black Diamond Jewelry collection proves an unexpected yet contemporary parterning which goes above and beyond the traditional diamond engagement ring with disc pendant necklaces and rings as well as sleek hoop earrings to elevate the everyday and become a prized heirloom within your jewelry box.