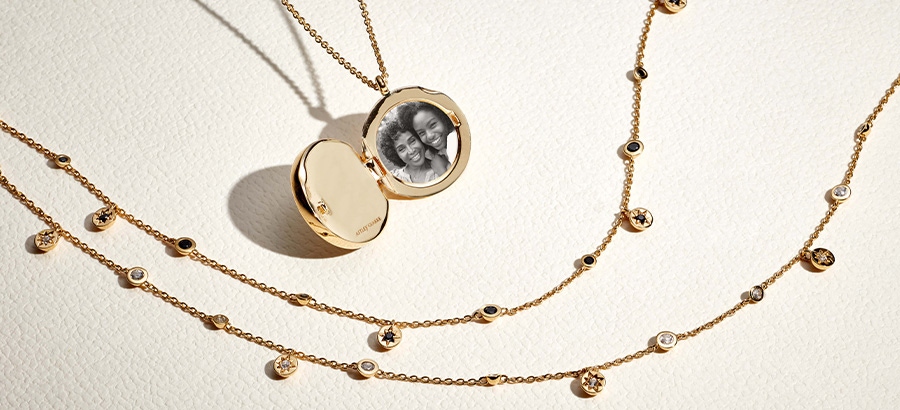 Gold Necklaces in Solid Gold and 14ct and 18ct Gold Plated
Gold necklaces never go out of style, but these designs are a contemporary twist on a jewelry-box classic. Why not layer them up, creating new designs to reflect your personal style.
110 Items
Recommended
Price High to Low
Price Low to High
Bestseller
Page
You're currently reading page

2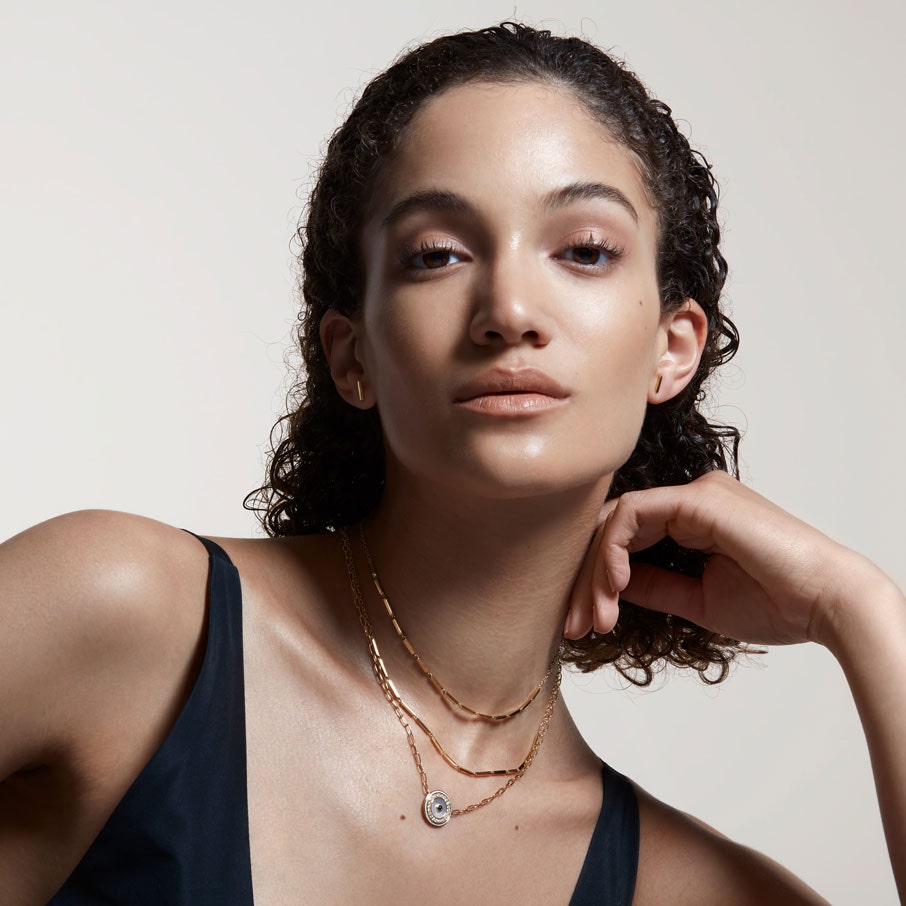 GOLD NECKLACES FOR WOMEN
The timeless appeal of warm yellow gold necklace is abundantly clear. We like our gold necklaces with a smattering of diamonds and gemstones, all layered to perfection. With a variety of gemstones to adorn, from luminous moonstone to ocean blue amazonite, in a selection of unique styles from pendant necklaces, chokers to chains, adorning your neckline couldn't be more simple. Mix and match with our other gold jewellery collections or make a statement with a diamond showtopper. And for added sentiment, our bestselling photo lockets can also be engraved for free with a free photo upload courtesy of our complimentary personalization services, whether sending as a gift or adding your own personal touch.
ETHICAL AND RESPONSIBLY SOURCED
We work exclusively with noble metals and ethically sourced diamonds and gemstones. We are a conscious brand, and our purpose is to design jewelry that will last, not its effect on the planet. That's why we encourage everyone to go precious, every day. Available with free global delivery and free returns for the UK, USA and Europe. Choose our eco-friendly packing at the checkout to help us reduce our carbon footprint.