Ready for the ear-volution, with the rise of the single stud
Working in the jewellery business it should come as no surprise that a lot of time in the Astley Clarke office is spent chatting all things, well... jewellery. More specifically, finding ways we can wear as much of it as possible without resembling a walking glitter ball.
How many diamond rings can one justify on one hand…which gemstone bracelet will add the final flourish to a new stack... and more recently, where shall I get my ear pierced next?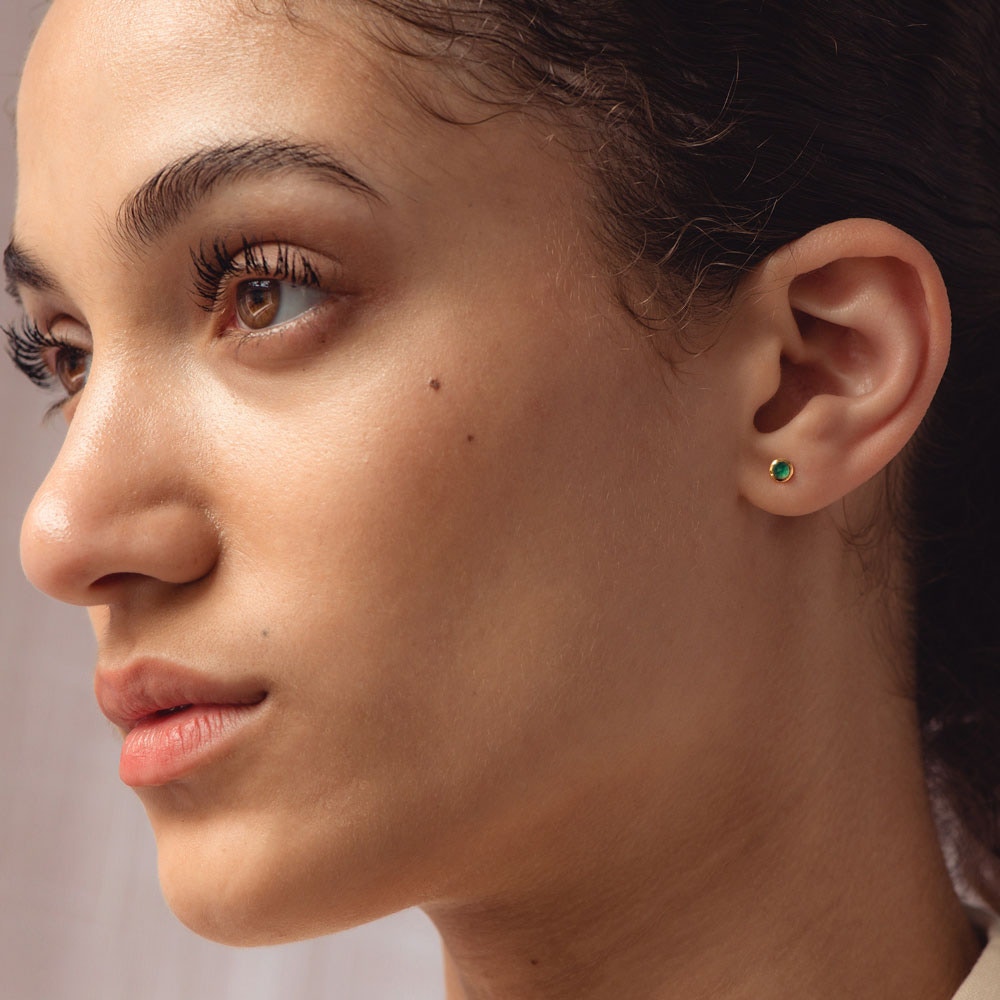 Last asked when you were fifteen years old perhaps, but a pertinent question should you wish to embrace the unyielding rise of the single stud earring. And we do.
Sienna Miller in the Halo Hoop Earring
I love seeing the different combinations that our customers come up with using our single studs. Diamonds don't have to be serious and mixing and matching your earrings is a playful way to enjoy them every day
Bec Astley Clarke MBE
No longer reserved for the rebellious, adding a new piercing has in fact become rather luxe as women of all ages seize the opportunity to decorate their ears with an array of tiny (yet oh-so-decadent) diamonds.