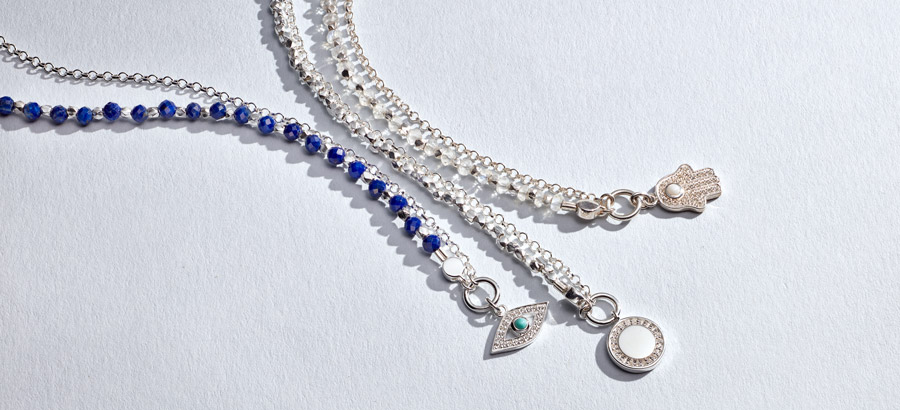 Discover our collection of bracelets, and start creating your arm party. That's the great thing about arm parties, you're all on the guest list. Just bring your stacking skills and leave your solo bracelets at the door.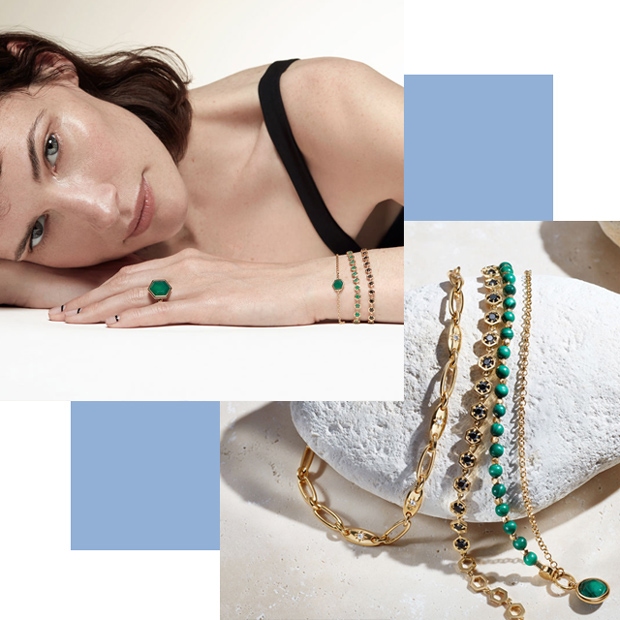 BRACELETS
You could style them solo but all our bracelets have been designed to be stacked. Just mix, match, add, and repeat. Stay simple, add shimmer, mix metals. Above all, be playful and make your bracelet game as unique as you.
Looking to add something new to your stack? From friendship bracelets to diamond-encrusted showstoppers, you'll find the perfect piece in our collection to ensure you slay in the style stakes this season.
New to stacking? It's easy. Decide your message, your metals and the colours that represent you, then start experimenting with different bracelets.
How to Personalise your Bracelet
Personalising an engravable bracelet couldn't be simpler: just choose your design and add a special message. The ultimate way to treasure your memories, our five-star rated engravable bracelets make the ultimate gifts. Available in a variety of sizes and decorated with meaningful motifs, or choose one from our range of charm bracelets. We work exclusively with noble metals, natural responsibly sourced gemstone and diamonds, taking great care to craft our bracelets so that they will last and be loved for years to come. All are available with free global delivery, plus luxury gift wrapping.