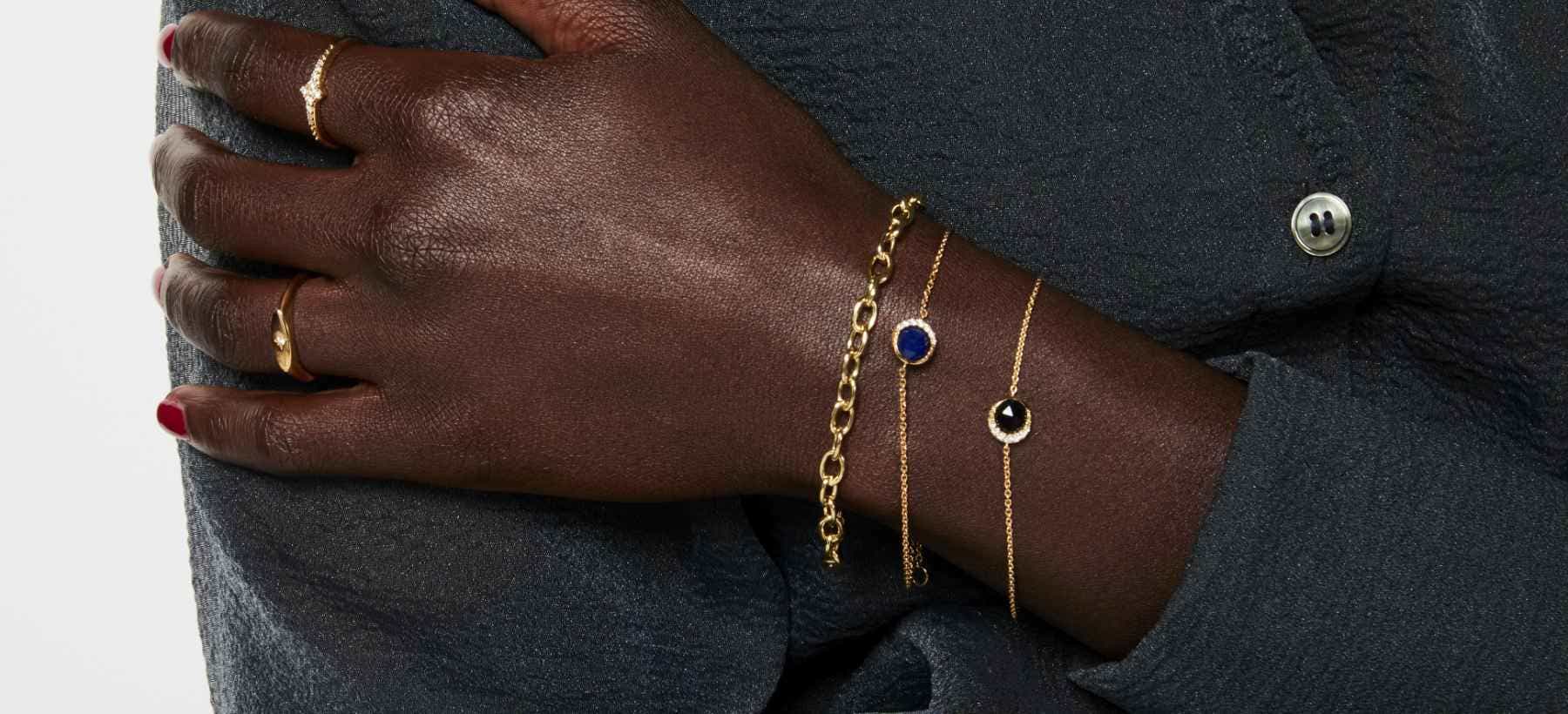 Discover our collection of bracelets, and start creating your arm party. That's the great thing about arm parties, you're all on the guest list. Just bring your stacking skills and leave your solo bracelets at the door.
172 Items
Recommended
Price High to Low
Price Low to High
Bestseller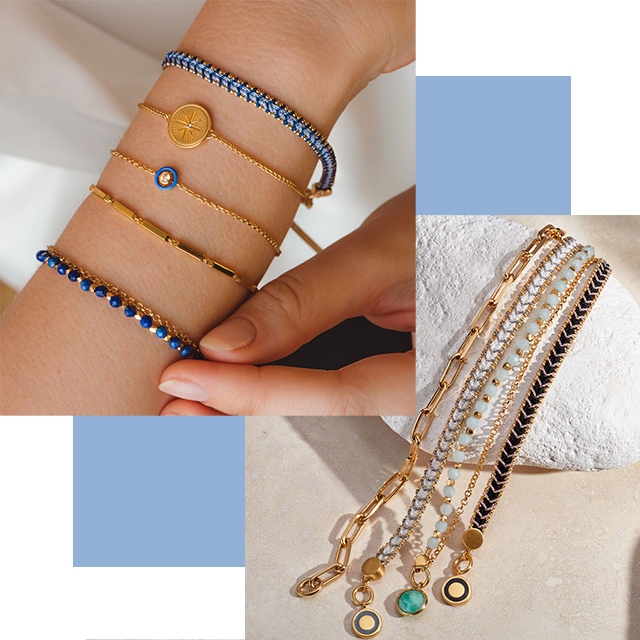 Gold bracelets for women
Bracelets give a little hint of who you are. Whether you're building a bracelet stack to represent your story or looking for one to match a particular outfit, we've got your arm party sorted. Choose from colourful hand-woven friendship bracelets and eye-catching charm bracelets or enamel bracelets to add a pop of colour to your everyday style. Colour shy? Choose our all-metal bracelets and create a base for playful layering, from chunky chains to gold bangles. Looking for something more meaningful? Prepare to be charmed with bracelets adorned with talismanic motifs or personalised lockets. Looking for positive vibes? Choose a beaded gemstone bracelet from our Soulful Stones collection and turn bad energy into good. We have it all, whatever your style, mood or occasion.
Building stack of Friendship Bracelets
Our motto? Texture > Colour > Charm. Add texture to your wrist stack with chunky chains, evil eye bracelets, geometric shapes or hand-woven bracelets. Next, add colour, with vibrant gemstones and playful enamel bracelets. Then turn on the charm, with talismanic motifs that beautifully dangle from your wrist such as the protective Evil Eye. Following these simple steps will ensure you slay in the style stakes this season. Above all, be playful and make your bracelet stacking game as unique as you.
Personalised Bracelets
Engrave your AC bracelet with a special message; the ultimate way to treasure your memories and make it truly yours. Our personalised five-star rated bracelets are not only the perfect addition for your stack, but also a beautiful gift for a friend or loved one. From special anniversaries to virtual hugs, gifting a meaningful bracelet will always make their day.
Ethical and Responsibly Sourced
We work exclusively with noble metals and ethically sourced diamonds and gemstones. We are a conscious brand, and our purpose is to design jewellery that will last, not its effect on the planet. That's why we encourage everyone to go precious, every day. Available with free global delivery and free returns for the UK, USA and Europe. Choose our eco-friendly packing at the checkout to help us reduce our carbon footprint.