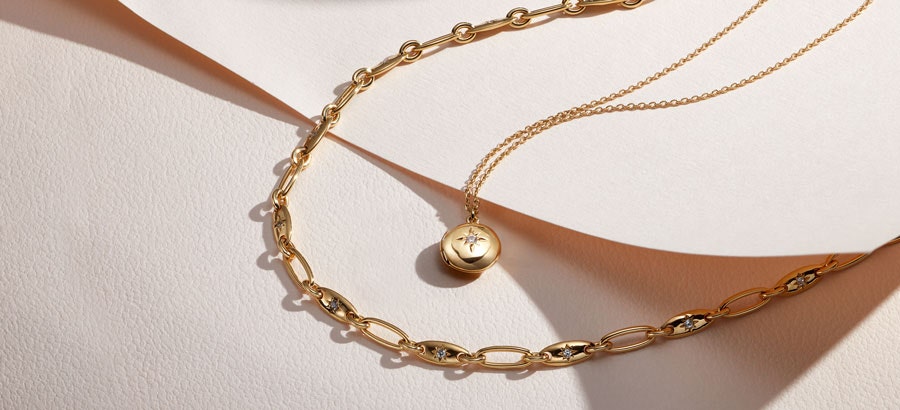 Gold necklaces never go out of style, but these designs are a contemporary twist on a jewellery-box classic. Why not layer them up, creating new designs to reflect your personal style.
48 of 91 items
Recommended
Price High to Low
Price Low to High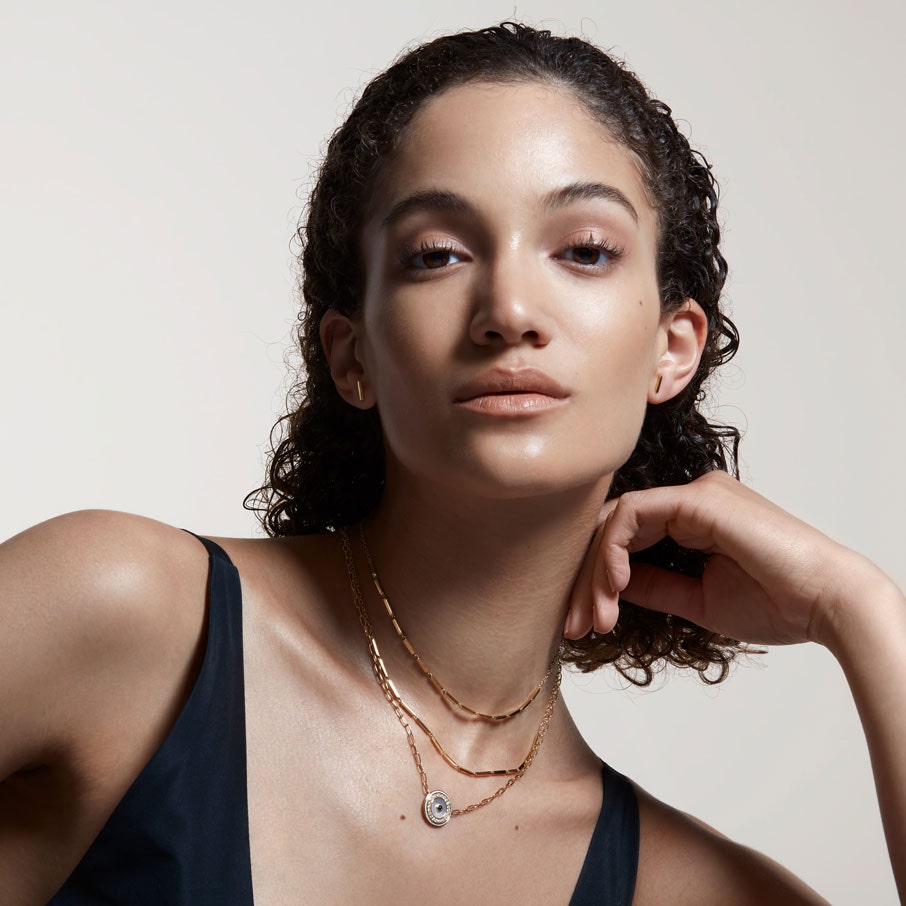 GOLD NECKLACES FOR WOMEN
The timeless appeal of warm yellow gold necklace is abundantly clear. We like our gold necklaces with a smattering of diamonds and gemstones, all layered to perfection. With a variety of gemstones to adorn, from luminous moonstone to ocean blue amazonite, in a selection of unique styles from chokers to chains, adorning your neckline couldn't be more simple. Mix and match with our other gold jewellery collections or make a statement with a diamond showtopper. And for added sentiment, our bestselling photo lockets can also be engraved for free with a free photo upload courtesy of our complimentary personalisation services, whether sending as a gift or adding your own personal touch. Shop today and receive free global delivery and free returns across the UK, Europe and the USA.