KEEPING OUR PLANET BEAUTIFUL
Here at Astley Clarke we're all about creating beautiful pieces that will last - and protecting our planet in the process. Now more than ever, it's so important to keep you updated on our sustainability promises and the steps we're taking towards making the jewellery industry more respectful to people and planet. Read on for more about our new 100% recycled (and recyclable!) packaging, our Responsible Jewellery Council certification and the global causes we're championing.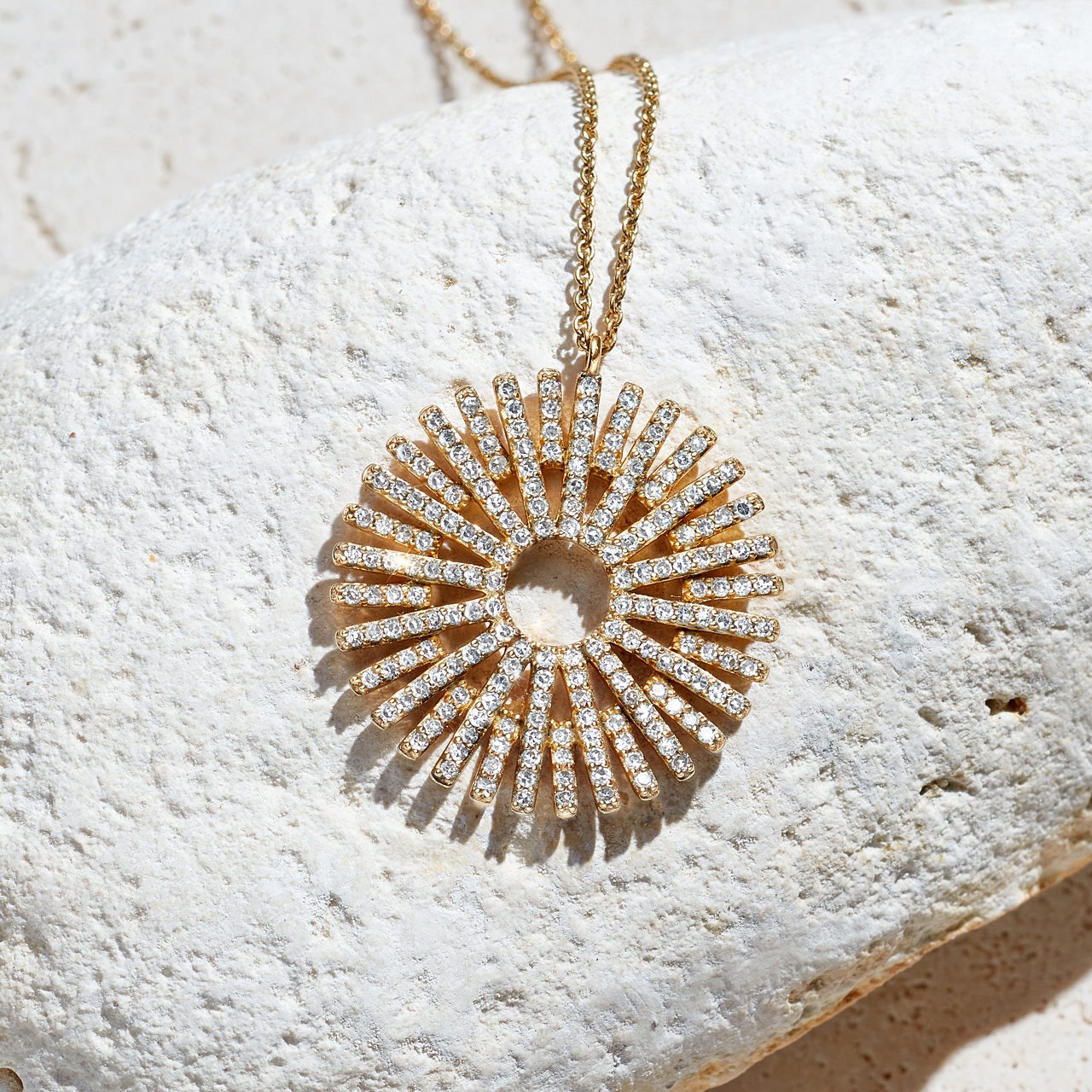 ALL OF OUR PIECES ARE MADE FROM RECYCLED GOLD AND SILVER
NO MORE THROWAWAY CULTURE
Our superior plating process is designed to make your piece last, meaning you can be a conscious consumer every time. Starting with a sterling silver base (no brass…ever) we apply a thick coating of recycled 18ct gold. This application is known as gold Vermeil and is around 25 times thicker than more commonly used flash plating, preventing wear and tarnishing in a way that regular plating never can.
WE'RE CERTIFIED BY THE RESPONSIBLE JEWELLERY COUNCIL
As one of only a few brands in the UK with the certification, it means we've undergone a long, rigorous process to ensure every aspect of our business, from factories to office recycling, is as sustainable and respectful as possible. Look out for the 'RJC' stamp. We're pretty proud of this one.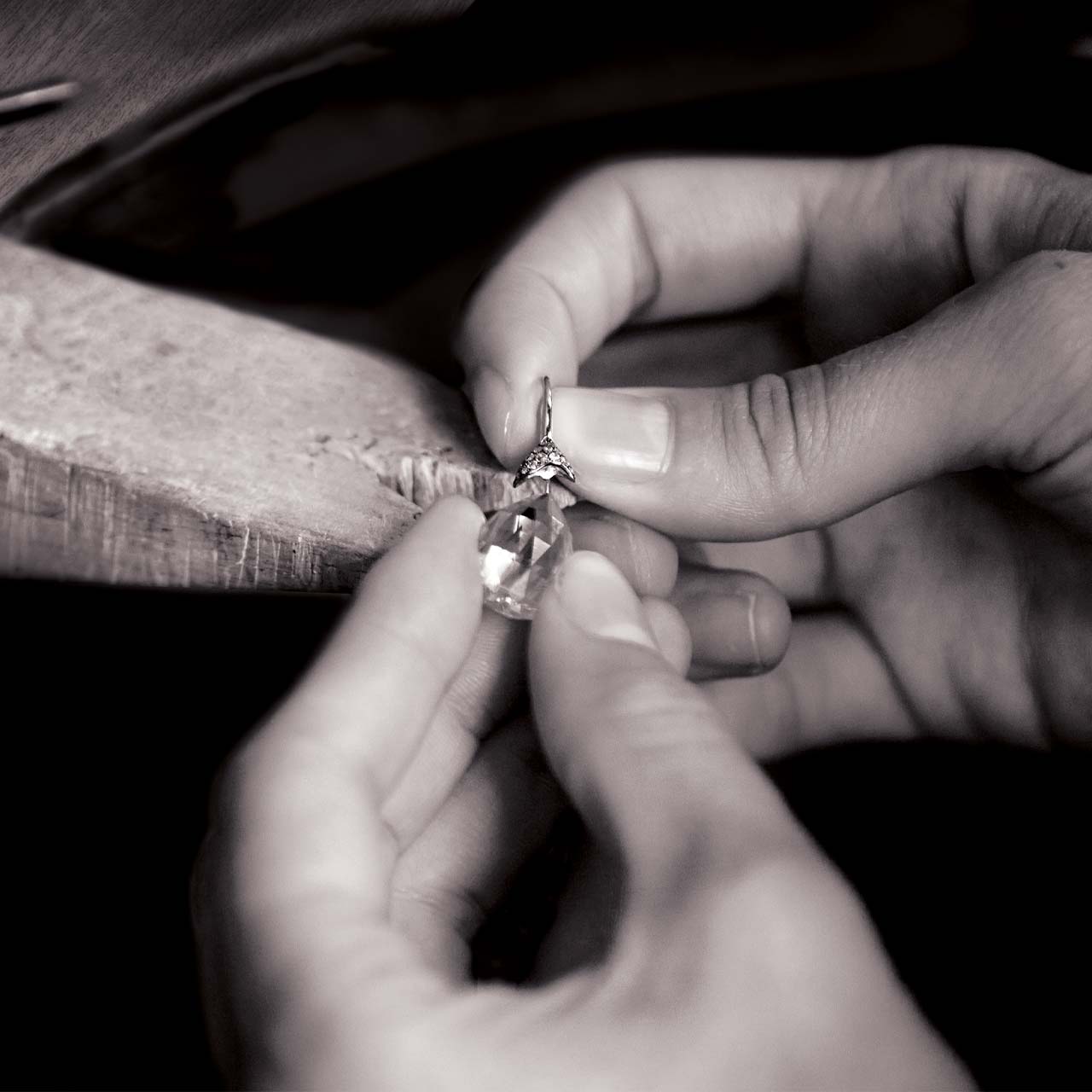 OUR DIAMONDS ARE ETHICALLY SOURCED
You can rest assured that all our natural Diamond suppliers adhere to the Kimberley Process which regulates ethical, conflict-free Diamonds from mine to market. To further reduce the impact of our Diamonds we predominantly use melee stones which are a by-product of Diamond mining. If you're wondering about the other beautiful gemstones we use, from Lapis to Malachite, each and every stone is either semi-precious or precious and responsibly-sourced.

We're a forward-facing brand and like to experiment with sustainable innovation which means we're also trialling some lab-grown, cultured Diamonds. Just like our natural Diamonds, these are kind to people, conflict-free and shine just as bright. In fact, did you know lab-grown Diamonds are created by replicating the same conditions that form natural diamonds? They have the same chemical structure and fewer of the imperfections. We'll keep you posted on this one.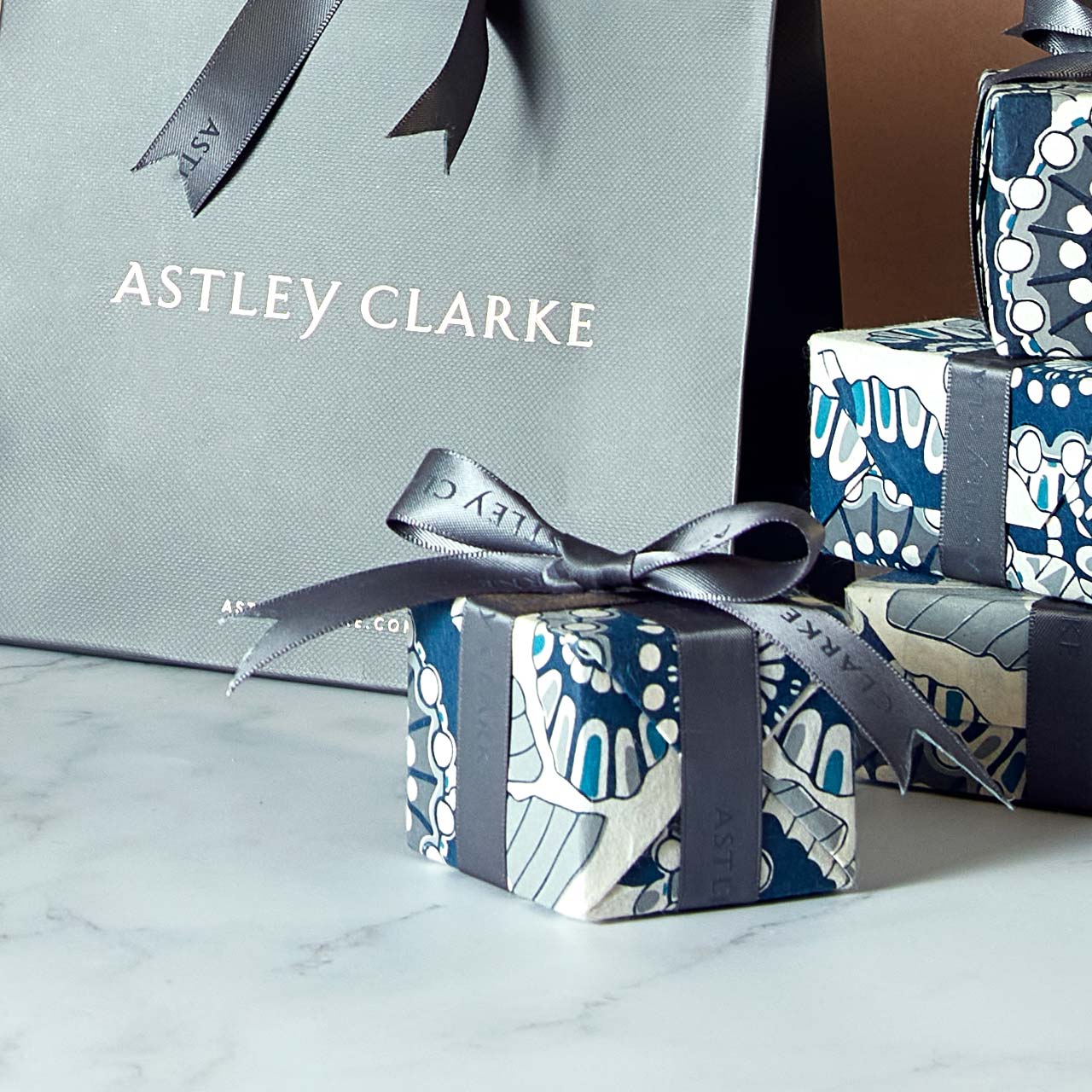 OUR PACKAGING IS 100% RECYCLED AND 100% RECYCLABLE
From the recycled pouch containing your jewellery to our plastic-free presentation boxes, every detail has been considered. That means no glue, no hinges and even our ribbon is recyclable.

As well as looking super beautiful and luxurious, all our new gift wrap is handmade right here in the UK. Just buying for yourself? We also offer the option to choose less packaging at checkout in order to reduce wastage. Thanks to you, 4000 presentation boxes have been saved so far.
DOING GOOD WITH CHARITY PARTNERSHIPS
We're privileged to be a partner of Theirworld - a global children's charity committed to ending the global education crisis. It's a cause close to our hearts and our CEO is proud to serve on the advisory board. In a long-term pledge to support their important work, we donate 20% of proceeds from our Theirworld collection.
We're also really lucky to work with the incredible World Land Trust which safeguards biodiversity and protects the world's most endangered species and habitats. To support the work they do, 20% of proceeds from our Earth collection are donated to the charity. Our staff regularly fundraise with community initiatives from Fun Runs to carol concerts. Bake sale, anyone?