---
PERFECT PIECES WHICH WON'T BREAK THE BANK
Find the next addition to your jewellery collection.
---
---
ENGRAVABLE PIECES
Our FREE engraving service takes seconds and lasts a lifetime. Customising a gift or favourite piece couldn't be simpler. Simply choose a design, then add engraving and/or a photograph to your order and we'll take care of the rest.
---
---
SALE GEMSTONES
Beautifully colourful and specifically cut to show off their light-reflective properties, our signature gemstone designs are sure to brighten days. Opal, rainbow moonstone, amazonite and many more precious pieces await.
SALE ENAMEL
Colour adds that je ne sais quoi to life. Get energised with enamel on sunshine-yellow gold. From pool parties to beach vibes, pastel-pretty shades to bright bursts, add some serotonin to your summer with mood-boosting jewellery made for stacking.
DIAMOND JEWELLERY
At Astley Clarke we are committed to sourcing our diamonds in the most ethical and environmentally responsible manner and we adhere to the Kimberley Process to do so.
By combining refined design with a truly pioneering pave technique we have reinvented the concept of diamond jewellery to create pieces that can be worn and loved every single day.
---
METAL
Each piece in our gold jewellery collection has been designed in our London Studio and is made to be layered, stacked and styled together for an effortlessly luxurious aesthetic. Overflowing with unique designs, our selection of noble metals is guaranteed to give your jewellery a refreshing update.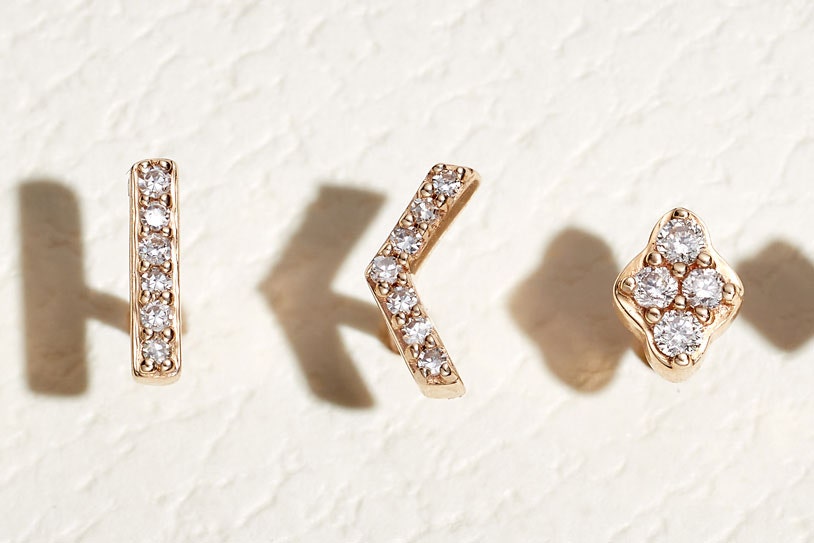 14ct Gold
The gold purity is 14ct, that is 58.5% pure (hallmarked 585), the balance is alloy to make the material harder. We prefer to use 14ct as most of our gold jewellery contains melee diamonds and these like a firm setting, the greater the purity the softer the metal.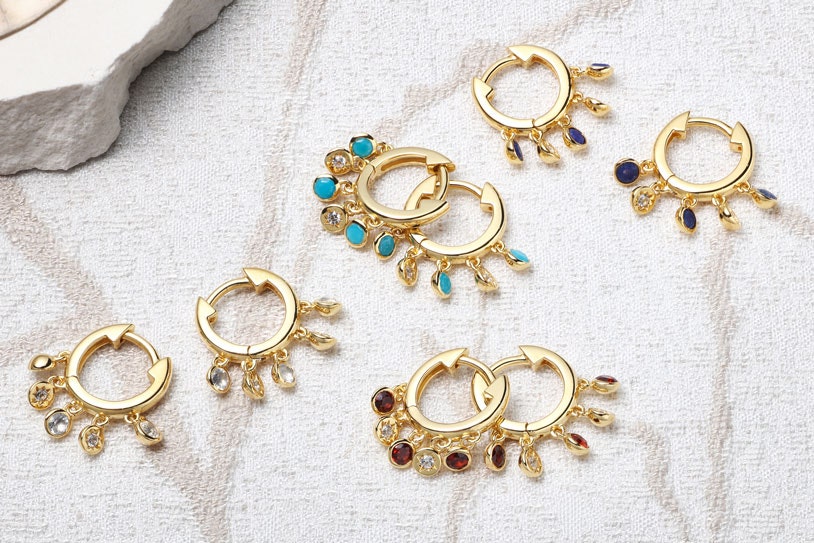 18ct Yellow Gold Vermeil
Gold Vermeil, or just Vermeil, refers to items made from Sterling Silver (92.5% pure, hallmarked 925) and then coated in at least 2.5micron of gold, the gold needs to be of at least 10ct purity, we use 18ct purity, we also coat to closer to 3micron.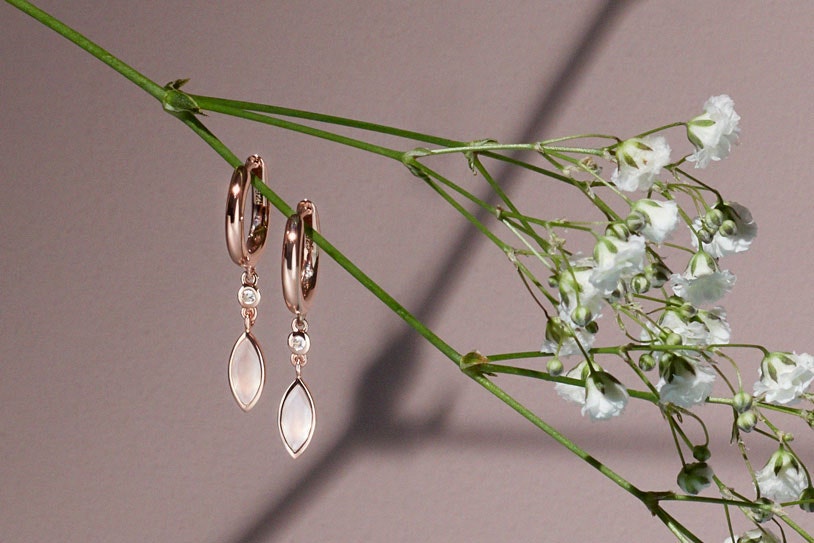 18ct Rose Gold Vermeil
We use 18 carat rose gold vermeil over sterling silver in a bid to replace overpriced jewellery for affordable pieces which the wearer can build upon within their own jewellery box or send as a beautiful gift.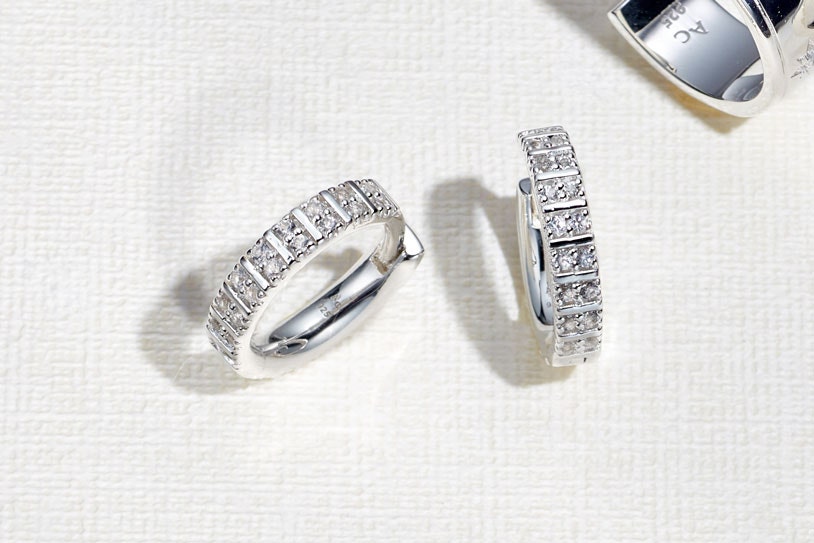 925 Sterling Silver
Decidedly clean and crisp, our sterling 025 silver jewellery includes silver stacking rings, silver pendants and silver earrings, all featuring beautifully refined design details. All of our sterling silver jewellery is nickel-free, so that it's suitable for even the most sensitive skin types.
---
---