The perfect
single earring
(or 2, 3 or 4…) is about more than building a cute stack, it's about building a story, your story.
From single cartilage hoop earrings to single lightning bolt studs, mastering this trend is all about being playful with the opportunity to decorate your ears based on your everyday style. Some earrings may represent a type of energy, memory or even mood. Some may represent a new life chapter, reward or conquered challenge. Some may just look super cute with an up do. Either way, step outside of those jewellery traditions of matching sets and let your ears do the talking.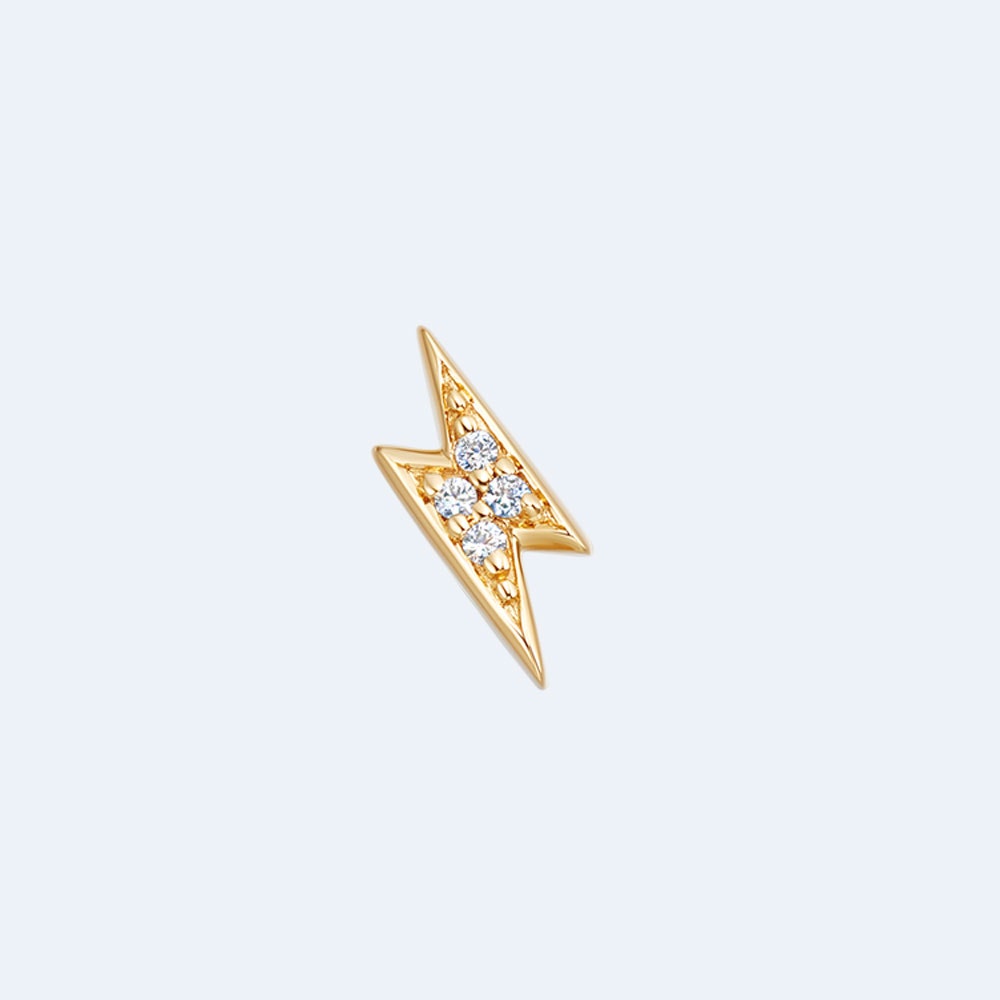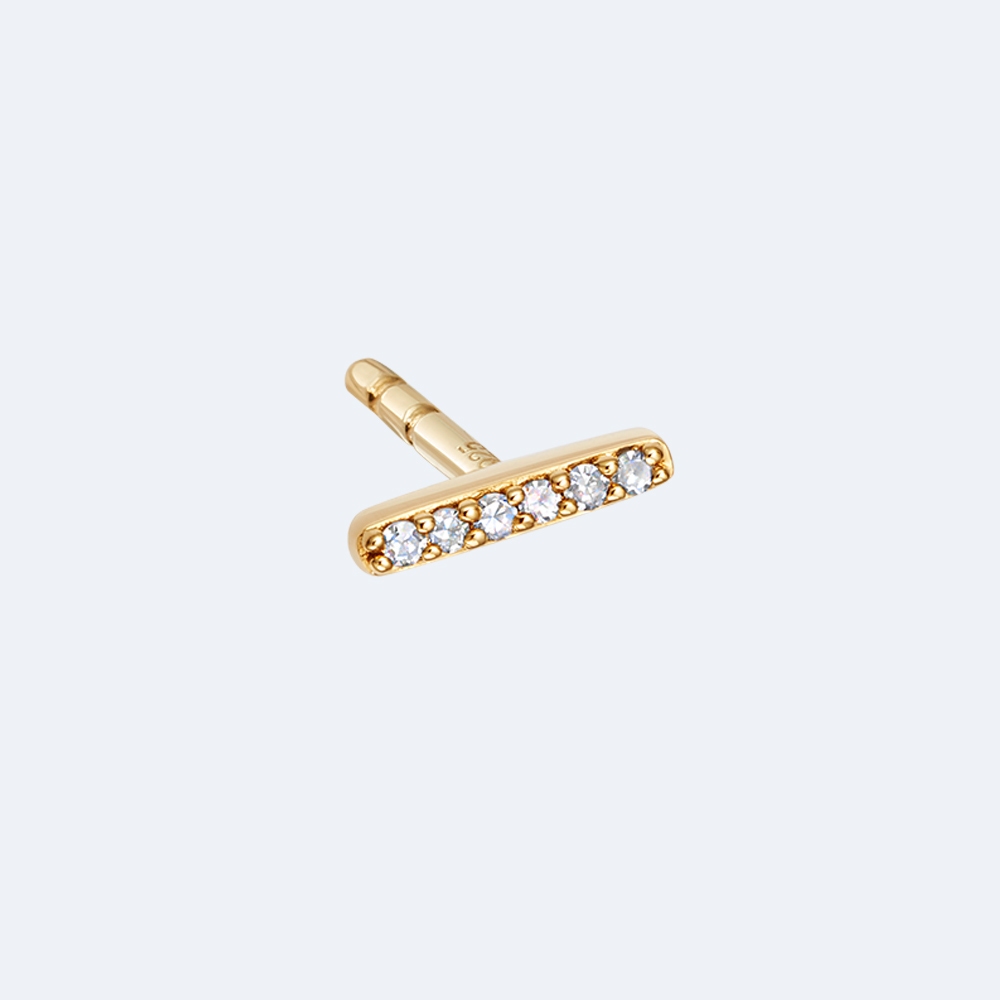 Single Stacks
If you've got multiple ear piercings, you'll know by now that no two ear stacks will tell the same story. If this isn't the case, single-earring stories can be just as impactful with just one or two.
HOW TO STYLE:
A go-to look for many of us here at AC are 2 matching pairs of earrings for our lobes, followed by a third single stud earring on just one ear (in any order). This creates a gradient effect with sizing or shape whilst adding intrigue to any outfit. Another fave (and classic) is a single stud or hoop for your helix. We all love that moment of tucking our hair behind our ears to reveal a pop of colour or sparkle.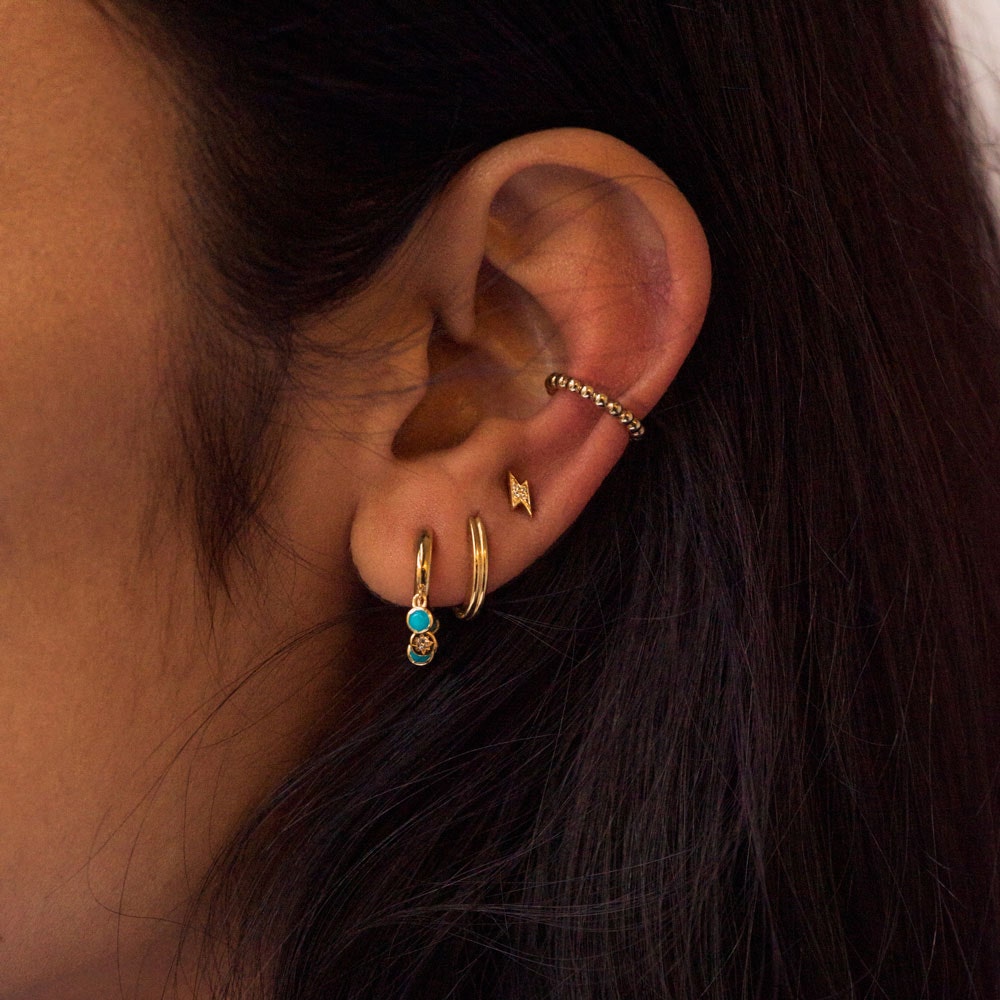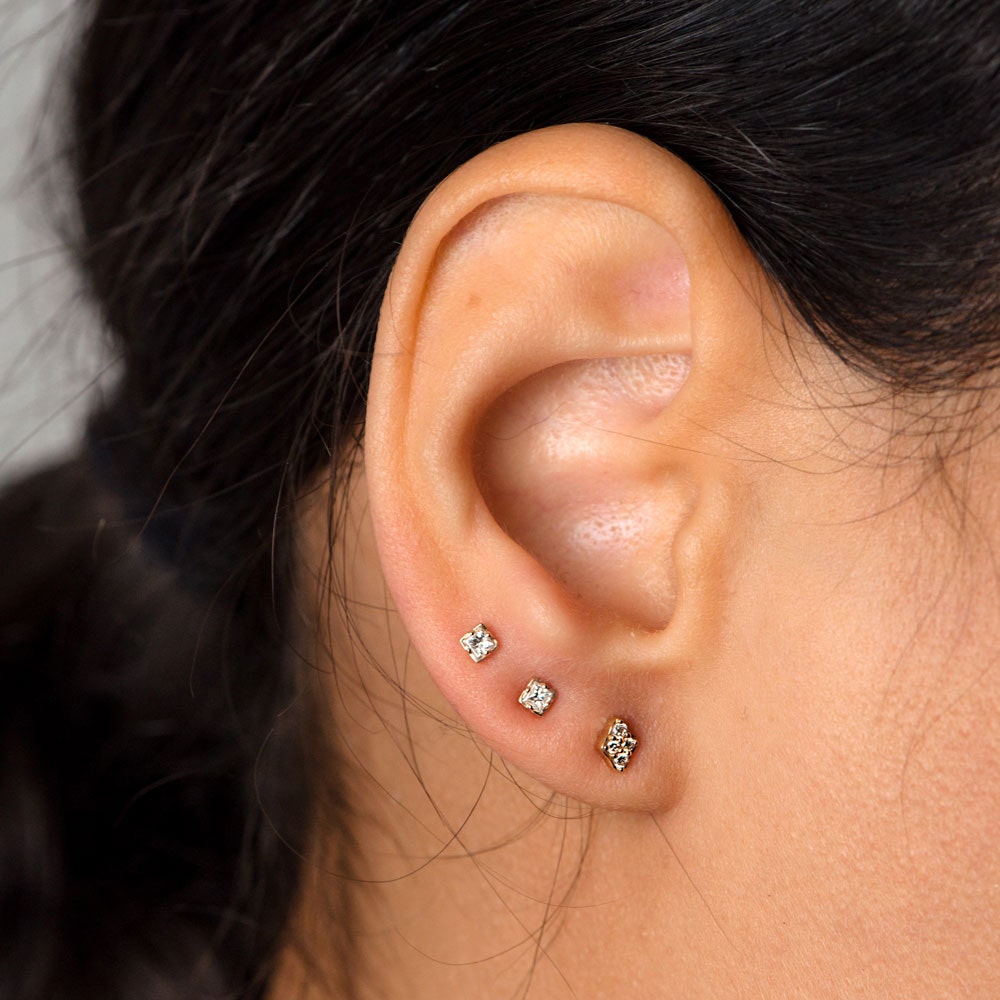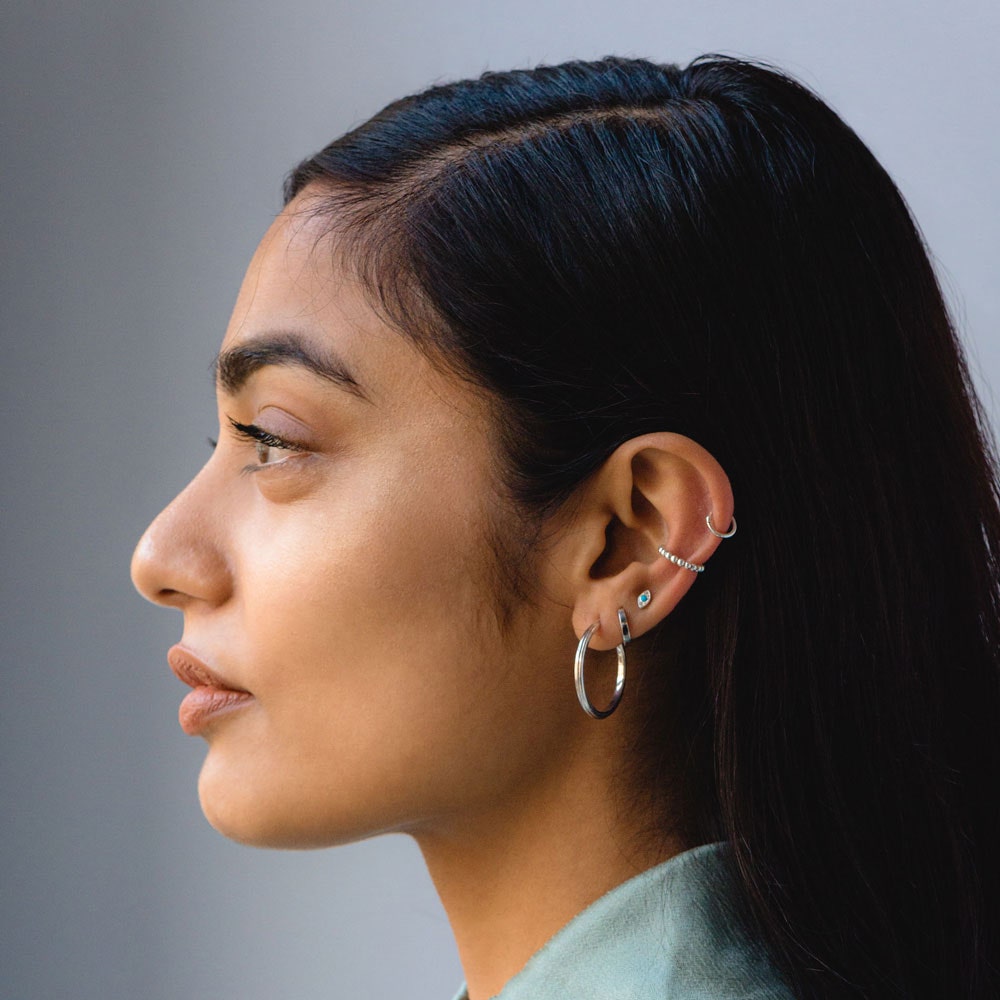 There are no rules. Single ear stacking is how you show your individuality. We can't wait to see how you style yours.