We explore how personalising
jewellery gifts
is the perfect way to make a lasting impression
Is there an art to gifting? We think so. You only have to remember some of the strange gifts you've been given in the past to realise that while some people have a knack when it comes to present buying, there are those for whom the simple act of giving a present remains an elusive skill. If you have an inkling you may be in that particular category of person, you're in the right place, because there's no such thing as a bad AC gift! From personalisation to meaningful gemstones, we'll be able to help you choose the perfect present, which will put a smile on the face of even the most difficult person in your "friends" WhatsApp group.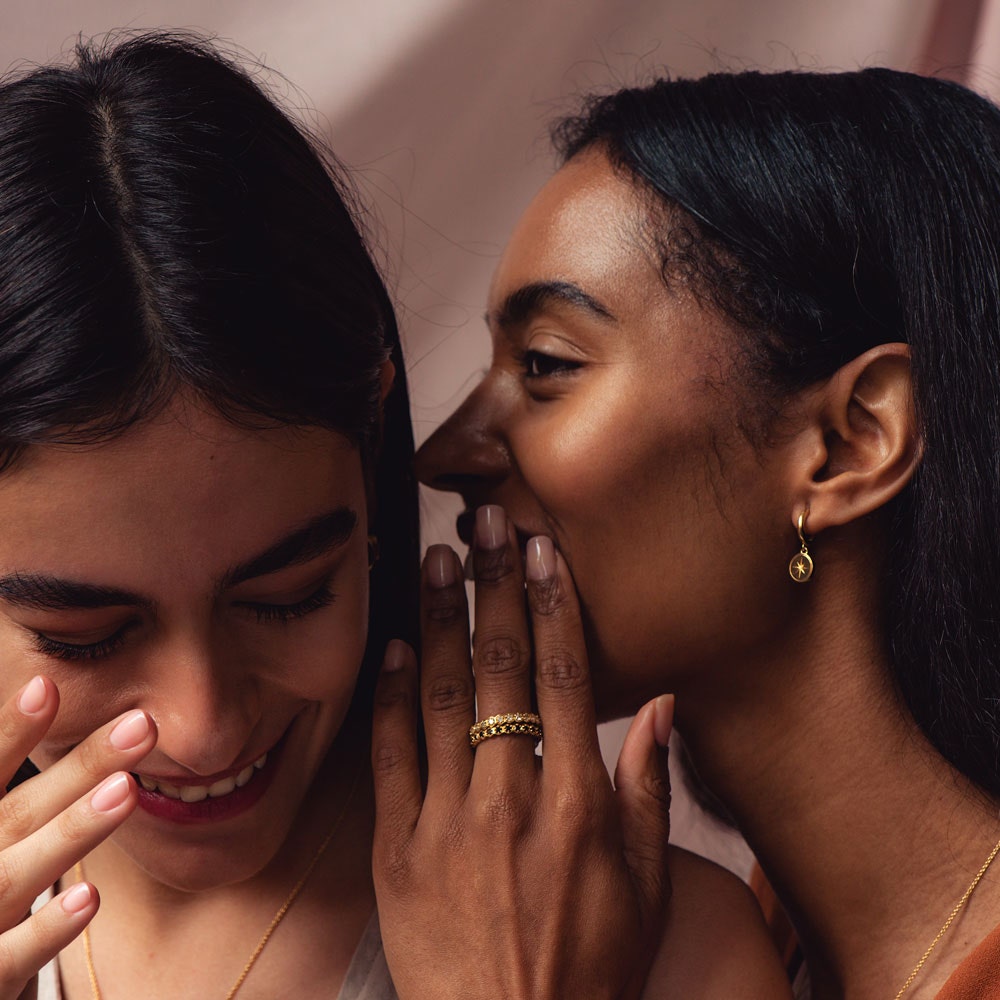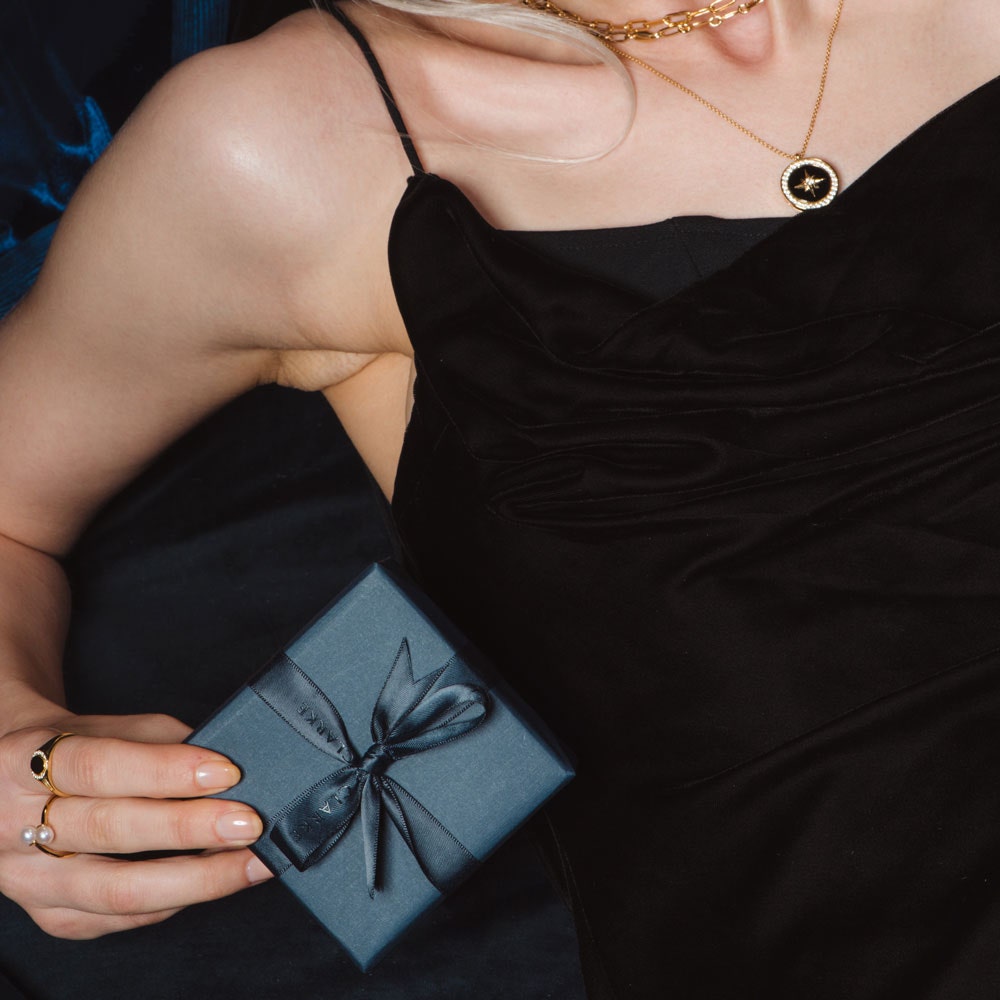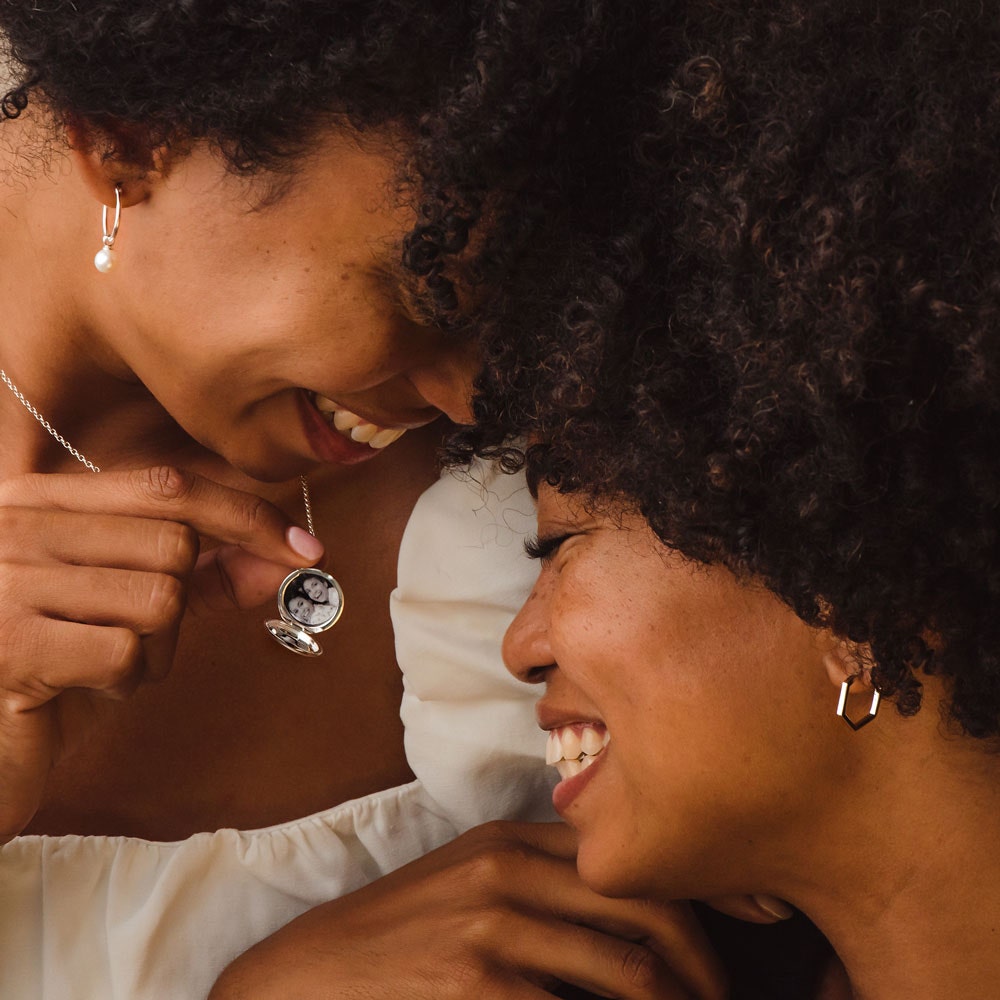 Creatively customise – how to personalise jewellery gifts
With any gift, the trick is to make it feel as though you've seen some other part of that person's personality no one else has and bought something that speaks to that part of them, even if you've just bought a pair of tights. The easiest way to do that is to make it personal – by which we mean customising a piece of jewellery.
The most obvious piece to do that with is one of our lockets. They come in a variety of sizes; in silver, yellow, or rose gold vermeil, or 14-ct recycled gold; in colourful gemstone slices or dazzling in diamonds, and you can decide how to make them unique. It's so simple as well. Just before you pay you can add a photo, then choose an inscription, which could be anything from a date or a word to a quote, a number, a symbol, even a joke. Be creative; your only limiting factor is how much space you have. Once you've decided and paid, we'll place the photo in the locket and inscribe it as a complementary service.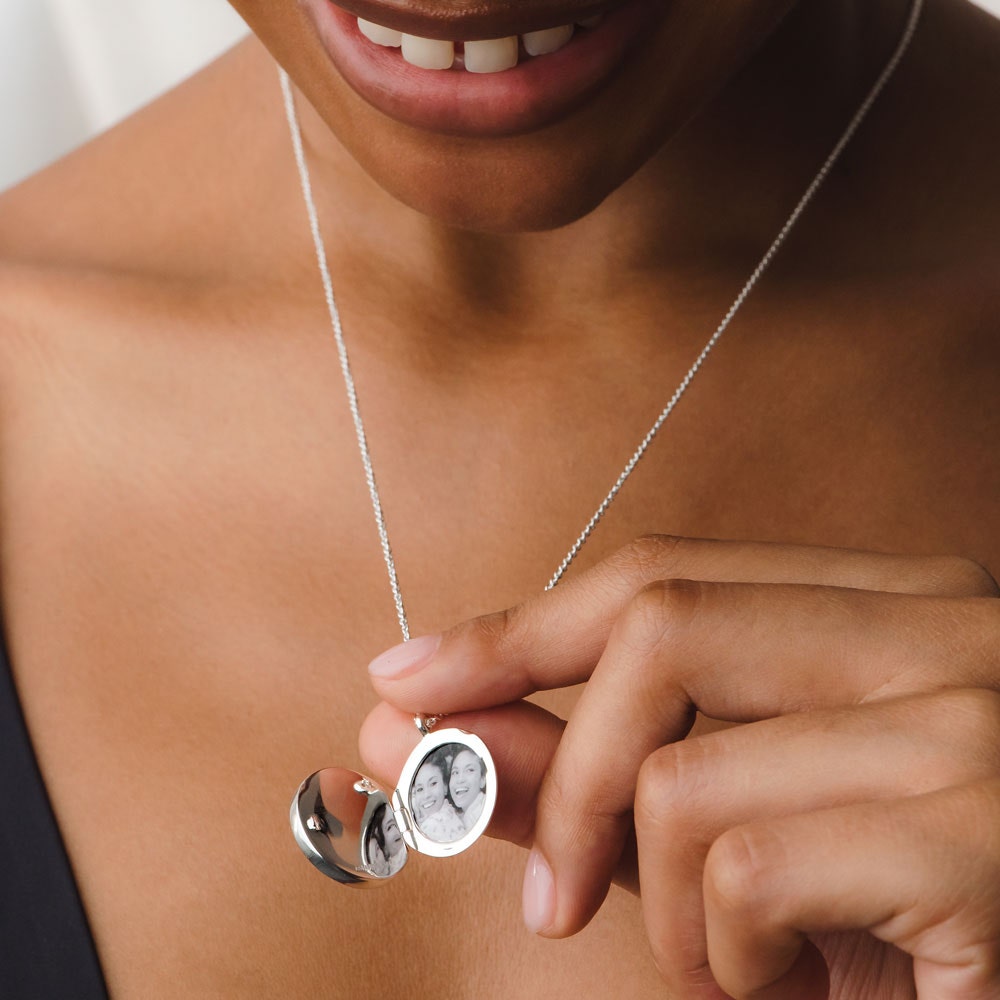 If you like we can even gift wrap it in our signature hand-printed luxury 100% Japanese Kozo paper, which is made using traditional methods and tools. Et voila. You have been transformed from someone who is renowned for their present missteps to giving thoughtful, beautifully wrapped gifts. The only downside? Keeping this up. Luckily, we have more suggestions.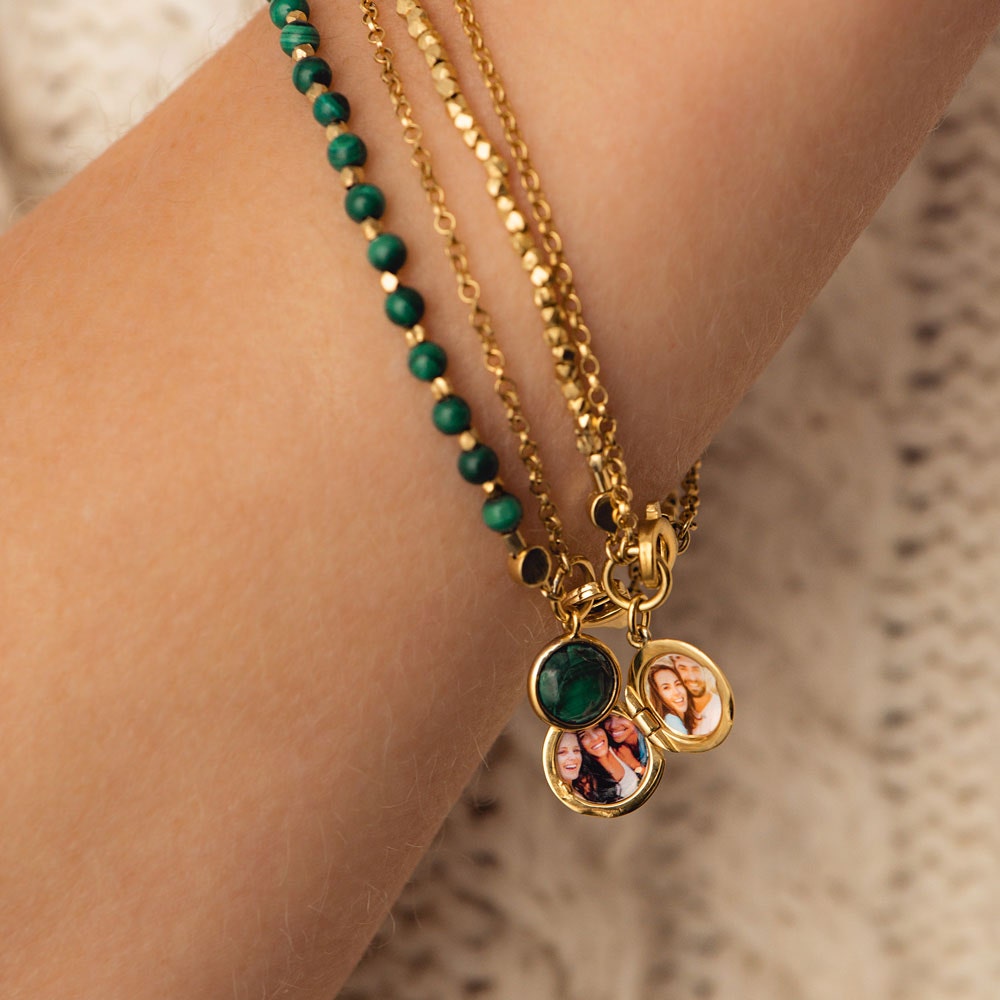 As social creatures that enjoy the company of others; gifting is a way of emotionally connecting as we express feelings of love and gratitude through exchanging presents. It makes us feel happy and brings out our best qualities. That's what makes gifting so rewarding.
Presents are traditionally personal and meaningful. Now more than ever there are countless ways to choose an interesting gift but the best gift is one that is the product of thoughtfulness.
Considered gifting requires preparation and we offer a variety of personalised jewellery gift options that are sure to delight, whatever your budget.
Jewellery gifts with meaning
Lockets aren't the only way to be thoughtful, you could try gifting gemstones. Every gemstone has a meaning, whether you're using them as birthstones or thinking about their spiritual significance. Take pearls for example. They are the birthstone of people born in June however they also symbolise wisdom gained through experience and offer protection as well as attracting good luck. You could use our gemstone guide to curate a spiritually loaded bracelet stack, or just select one piece set with a gemstone that you know will resonate with the person to whom you're gifting. It's not just gemstones that have meaning – we also have evil eye and hamsa designs often mixed with other gemstones so you can gift protection with a side of spiritual stimulation. Most AC pieces have something meaningful about them.
Our signature star motif, which features on rings as well as necklaces and bracelets, is inspired by the Pole Star – the celestial body around which the rest of the heavens appear move and which is a reminder to let the stars will always be our guides. Our Cosmos charm is a symbol of infinity. There are myriad ways to tell a story, whether it's yours or your friend's.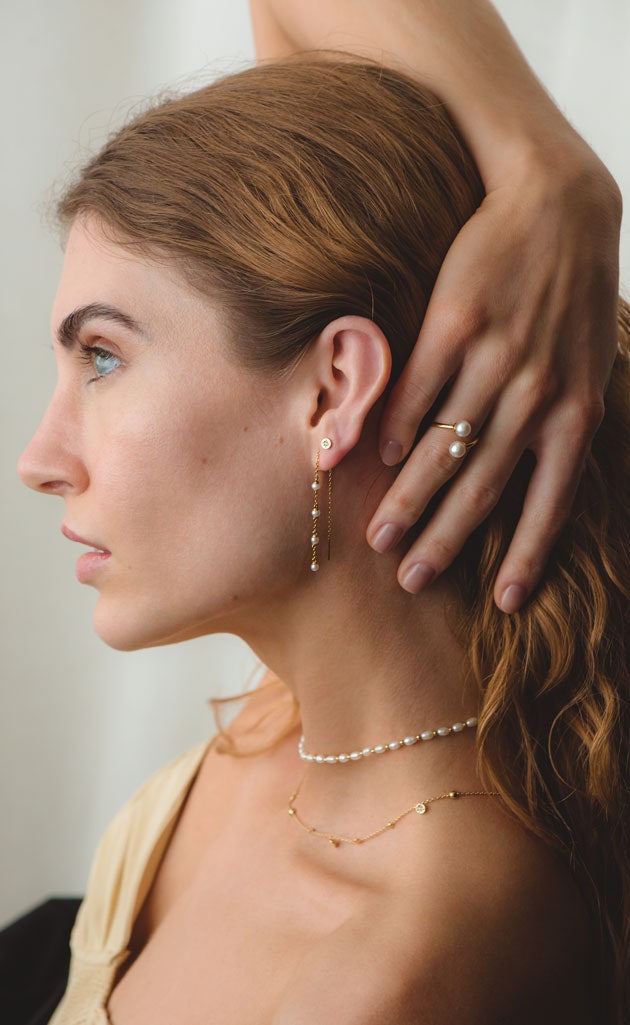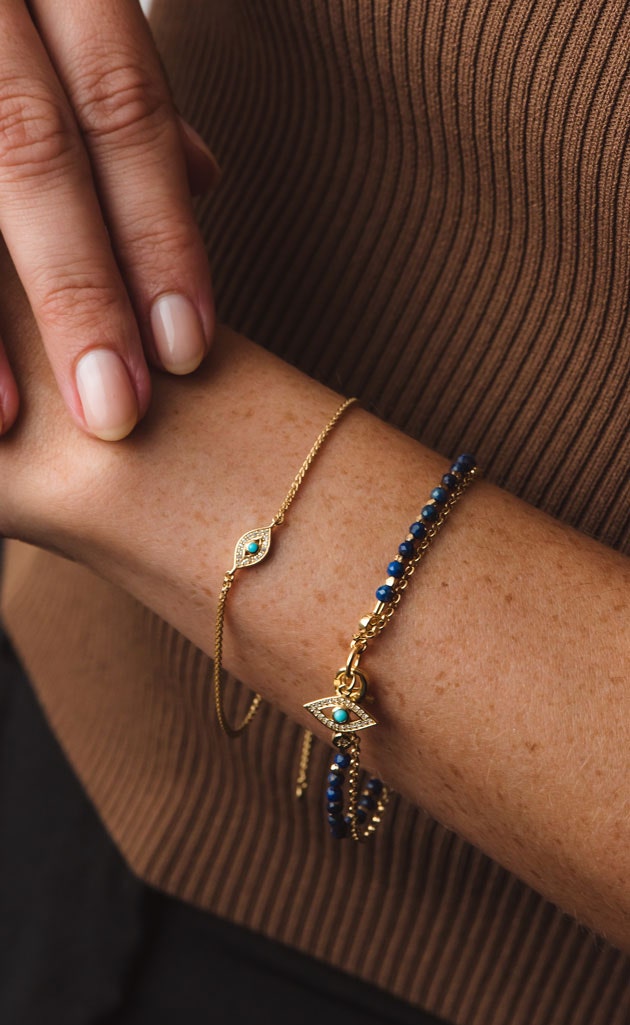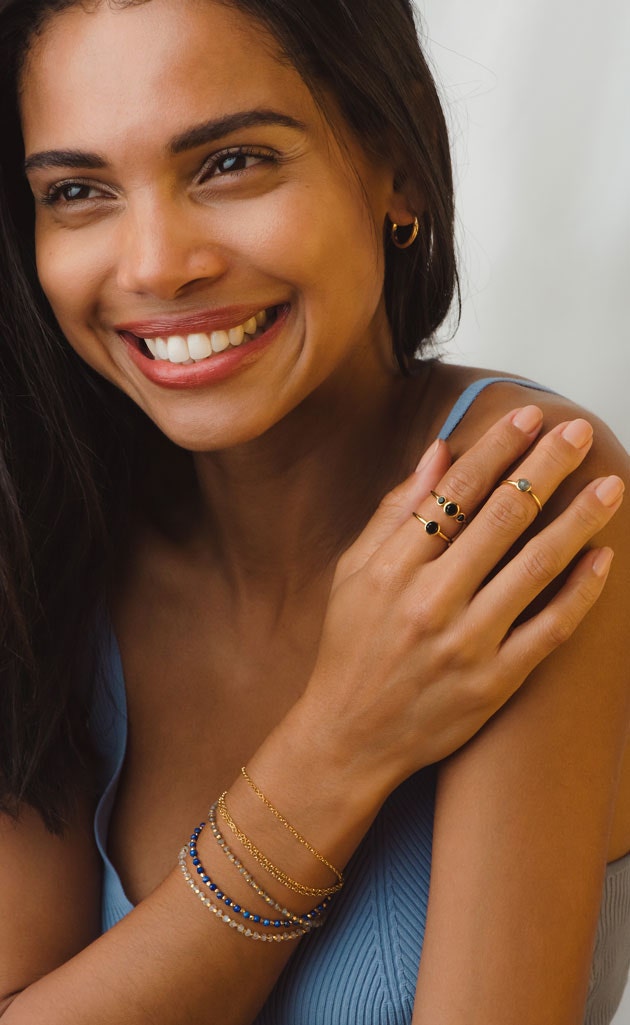 ---
Handmade Japanese Gift Wrap
When it comes to gifting only the finest finishing touches will do. At Astley Clarke we believe the gift wrap should be as decadent as the jewellery it conceals. Beautifully transforming your gift into a stylish memento, our hand-screen printed gift wrap is made of the finest Japanese paper and is perfectly finished with an exquisite Italian silk ribbon featuring the Astley Clarke logo.
Offered as a complimentary service at our London Covent Garden or as an extra touch to any online orders, our luxury gift wrapping is a charming way to decorate your gift.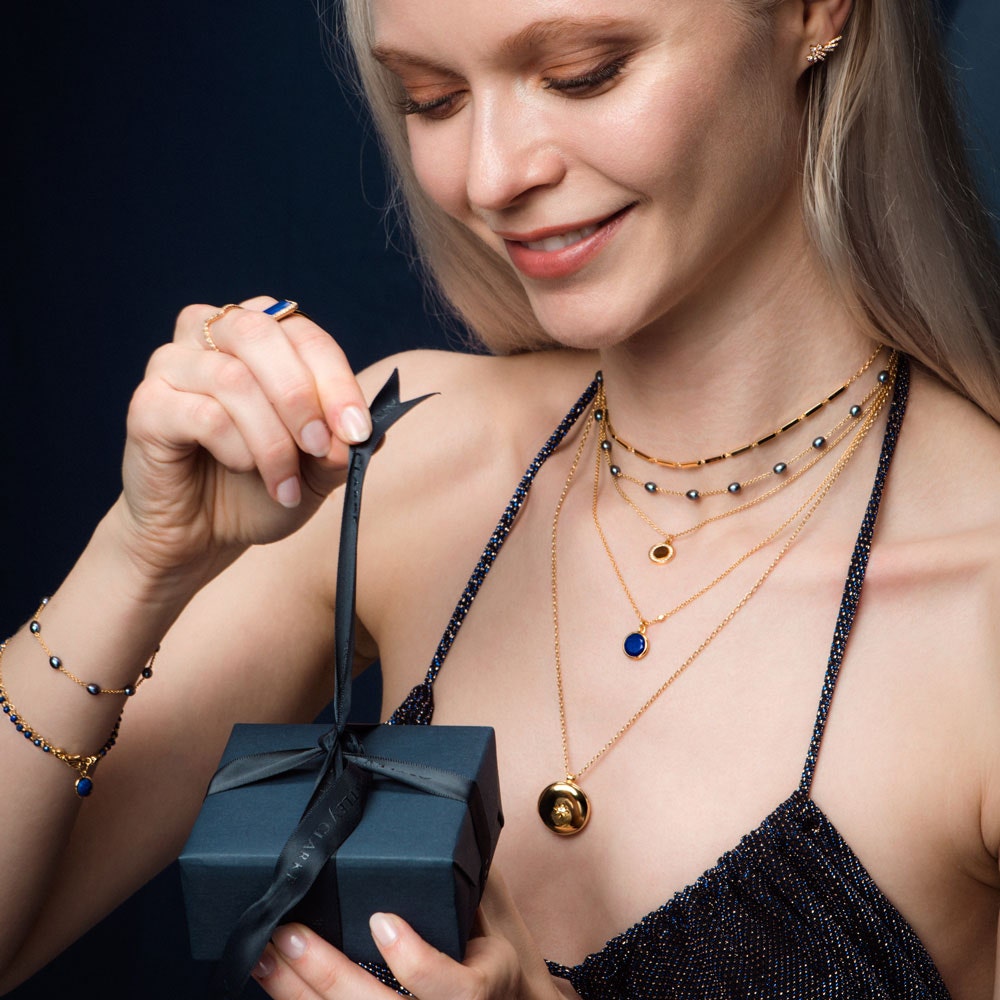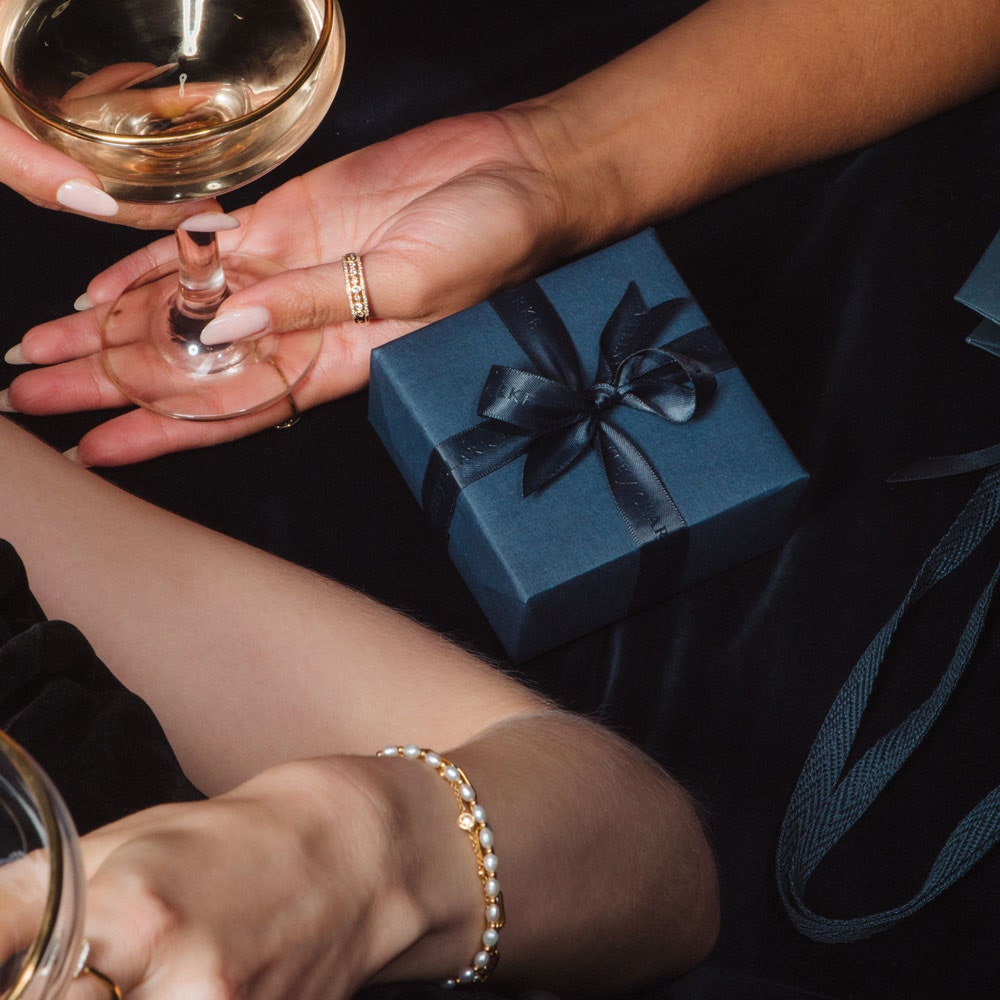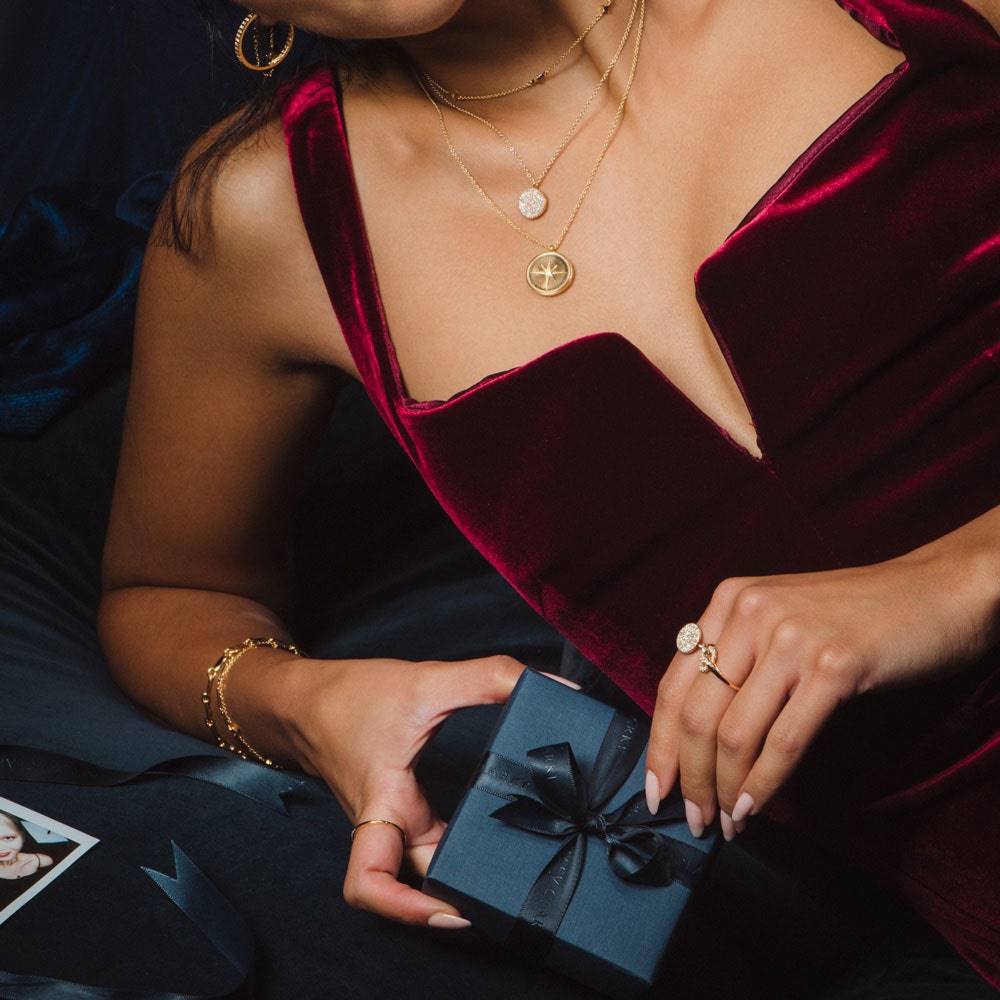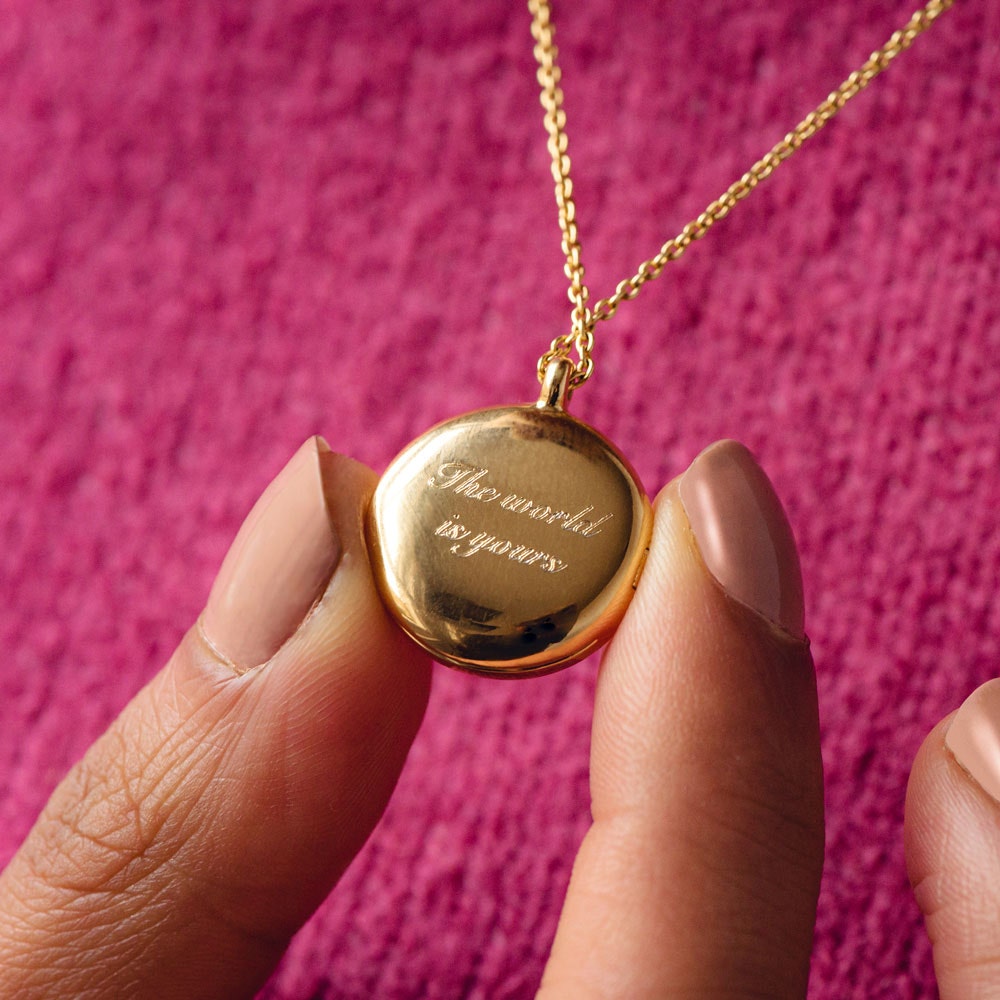 Engravable Jewellery Gifts
We have bracelets adorned with our compass motif that have space on the back for a few words, or decadent diamond-set lockets with room for a few more. There's delicate lockets to dangle from wrists that have space for a photo and a word and signet rings that can be personalised with an initial or symbol. Gifting doesn't need to be difficult; you just need to find the right piece that tells another chapter of their story. And, as we have hopefully demonstrated, we have plenty of those for you at AC. Whether that gift is for someone else, or maybe yourself.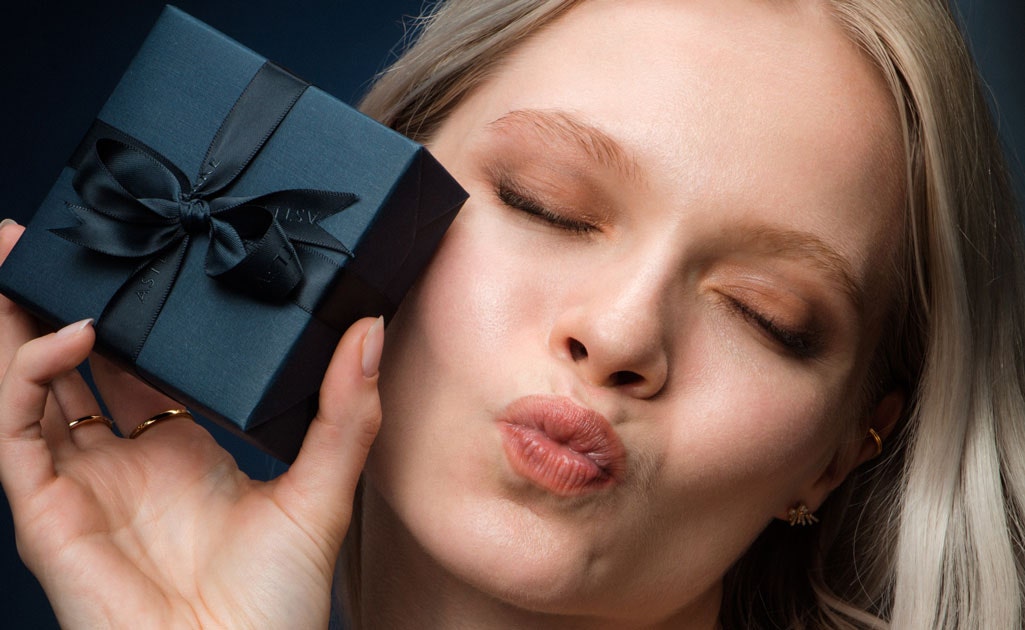 Design a Jewellery Stack
Curate a jewellery stack for a bespoke gift that is original and eye-catching. Whatever her style our Biography and Kula ranges offer a wide selection of friendship bracelets, including with adjustable fastening, that can be mixed and matched for refined styling that's laid-back. Featuring hand-cut semi-precious gemstones in an array of colours and symbolic charms, these stackable pieces come with our signature star-set sapphire tag proposing highly desirable occasion gifts for enduring sentimentality.
Choose from our range of Stilla and Biography rings, perfect for stacking they add a pop of colour to the season.
Too hard to choose? We take the hassle out of the stack with our perfectly matched earring, bracelet and ring sets curated especially for you.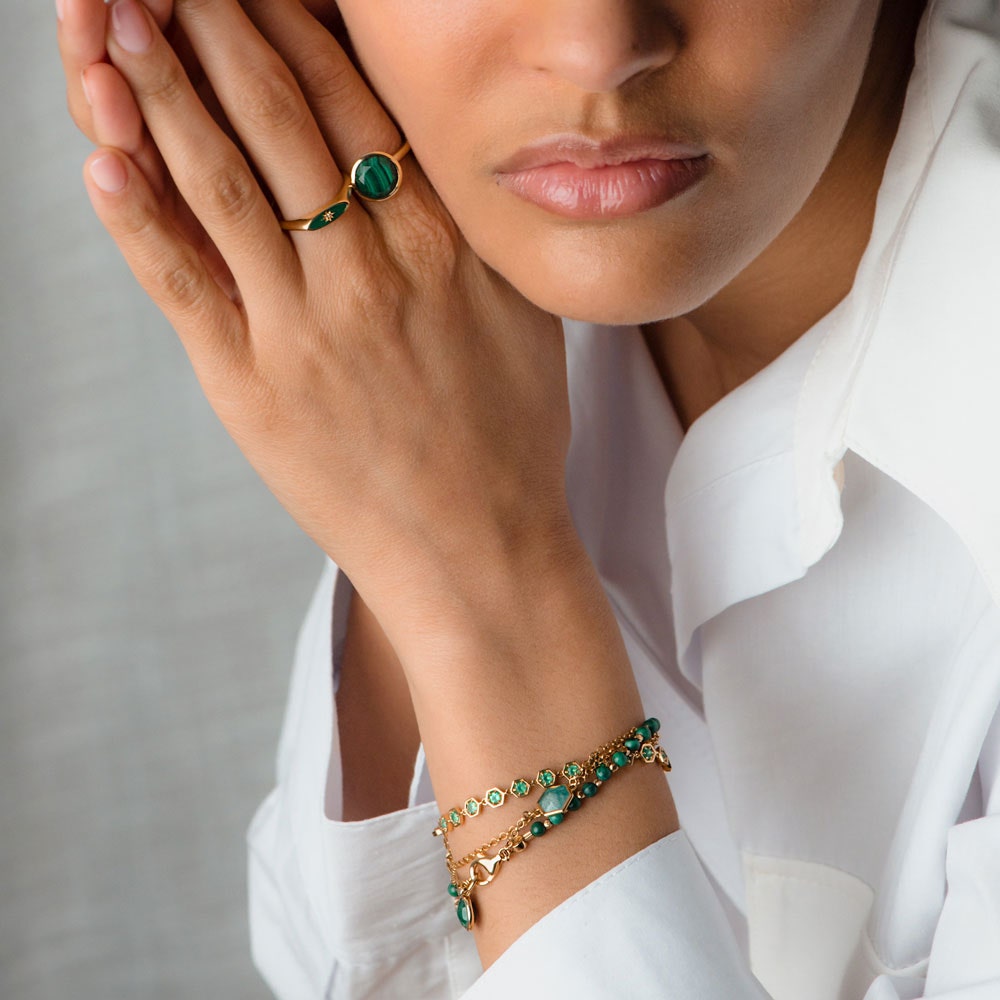 ---
Giving is one of the most heart-warming gestures one person can make to another. This season go the extra mile to give a perfect jewellery gift and ensure that your thoughtfulness leaves a lasting impression. Astley Clarke can show you how to get it right.
Let's be honest; giving is as much of a thrilling experience for the gifter as it is for the receiver. From the anticipation of what hides behind the gift wrap to the excitement of the grand reveal; the pleasure it bestows upon a loved one is infectious.
Make it extra special this year by choosing a timeless jewellery gift with a personal touch.
---