We're getting a much-needed dose of vitamin C as we explore the colour of the moment and the peachy piece you need in your life asap.
PEACH IS TRENDING
The delightful Apricot Crush is WGSN's colour of the year. Picture a bowl of juicy peaches on a sandy beach at sunset and you've basically got it. Apricot Crush is a soft, warm orange finding its way into fashion, beauty and interiors with its uplifting, positive tone. More refreshing than a lime and soda, it's the newest way to get your dose of vitamin C. It's all about restorative colour that nourishes the body and mind.
FEELING PEACHY
We've been channeling Apricot Crush with our new Gold Biography Peach Jade and Square Link Necklace. Featuring peach-dyed Jade, it's an energising hit of soft orange gemstones combined with classic square links in yellow gold vermeil, for a style that's totally unique.

Jade, also known as the stone of heaven, is said to bring warmth, creativity and balance. Dyed in an ombré spectrum of pinks and oranges and interspersed with tiny gold nuggets, this piece brings you all the joy and positivity you need in one necklace.
ALL-SEASON STYLING
One of the loveliest things about this peachy apricot tone is its ability to look good across the seasons. The perfect pre-holiday treat, we love the Biography necklace layered with other chains and lockets for a beachy look. Cut to Fall/Winter and that peach-tone Jade will be bringing a much-needed shot of warmth to soft knits and relaxed tailoring on gloomy days.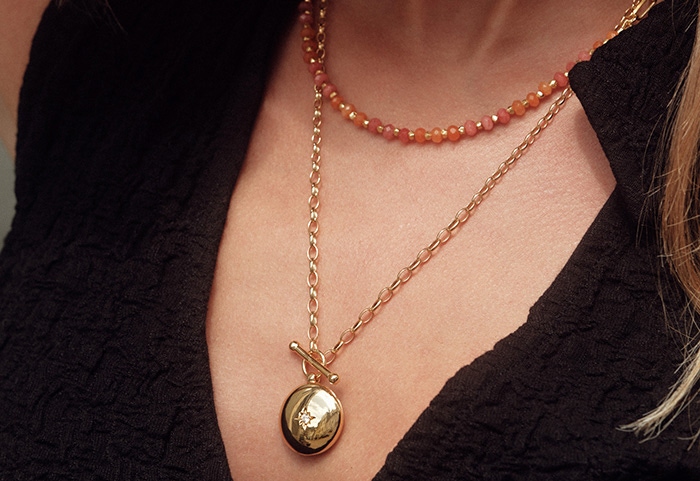 The Gold Biography Peach Jade and Square Link Necklace is adjustable, and can be worn at different lengths to suit your look and jewellery layering game. Half gemstones and half gold square links, the whole piece can be rotated for a different focus depending on if you want to show off more stone, chain or a bit of both.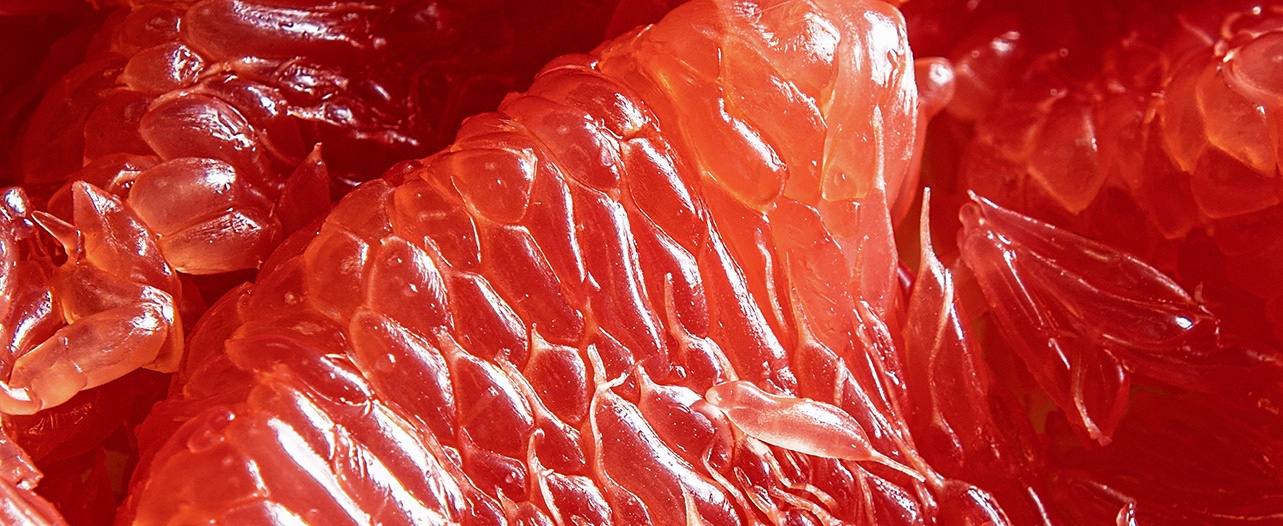 Feeling the apricot love? To show us how you're styling your jewellery just tag us on Instagram @astleyclarke