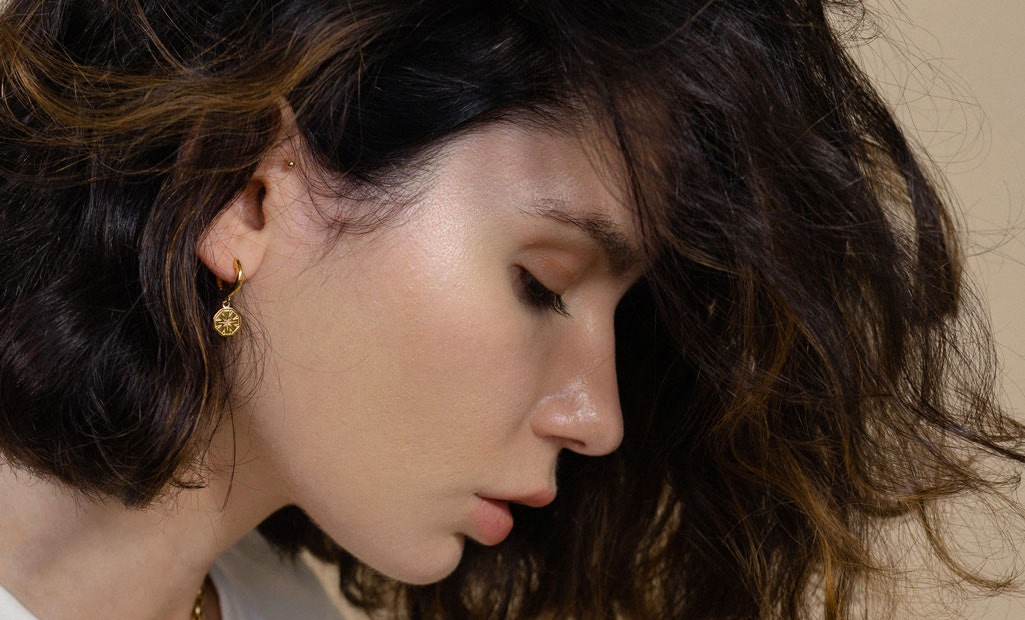 We caught up with fashion influencer and style guru on the new minimal, Lolita Mas, as she visited our brand new Flagship Store in Covent Garden. Sharing her effortless style and paired-back silhouettes with over 71,500 Instagram followers, we talk jewellery box staples, lessons in layering and the sentimental side of jewellery.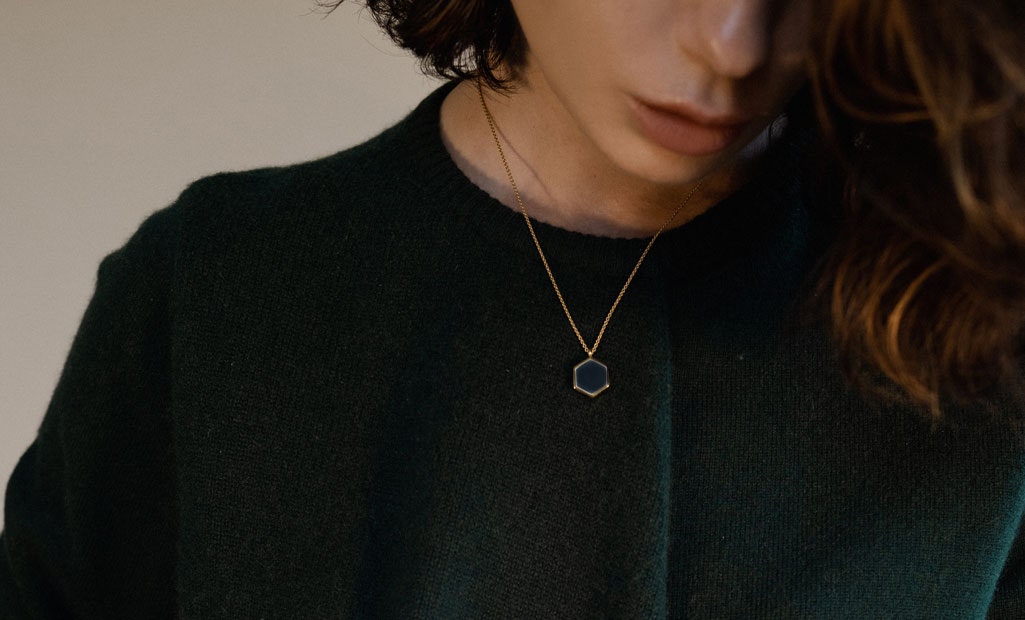 ASTLEY CLARKE: What three style rules do you live by?
LOLITA: 1. Don't overlayer. I scan my look before I leave the house and often remove a piece of jewellery. 
2. Quality over quantity. When I decide on which jewellery piece to add to my collection, I'd never be driven by a trend. It's important for me to be able to keep and wear the piece for years. It actually saves money in the long run and elevates my style on a daily basis.
3. You do you. Even though some rules are useful to follow, at the end of the day, when it comes to your personal style, be intuitive and authentic to yourself.
ASTLEY CLARKE: How would you describe your jewellery style?
LOLITA: Statement yet minimal.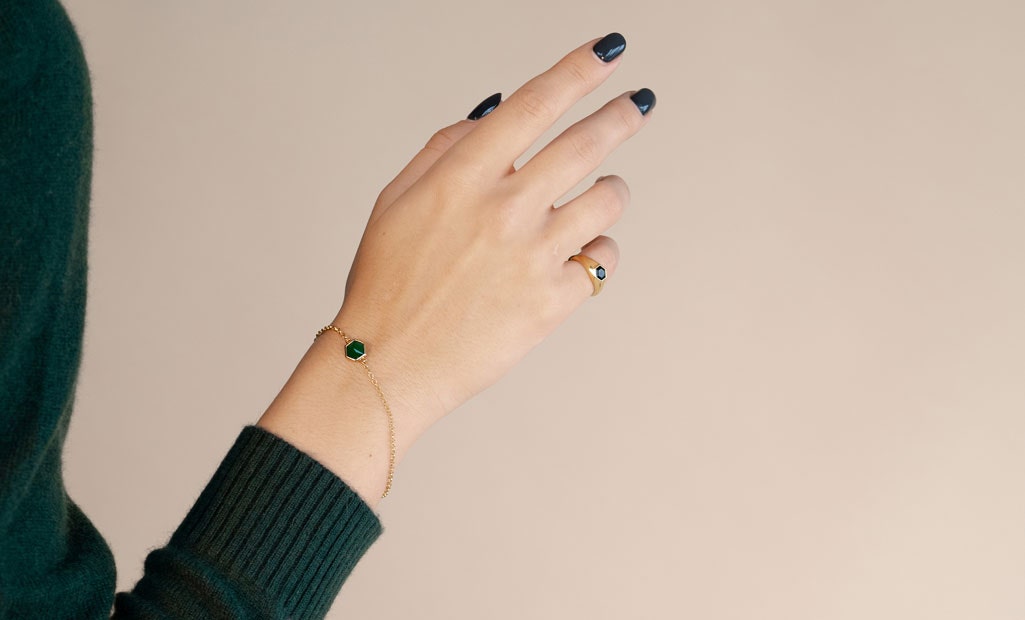 ASTLEY CLARKE: Tell us about your fondest jewellery memory? 
LOLITA: It has to be the ring that my mum gave me before I moved from my family's home to Manchester. It was a very sentimental moment because I know how much it meant to her and it would always symbolise her presence and closeness to me. It's not really my style, so I don't wear it daily, but it's such a special piece to me, I sometimes just open the box to glare at it and to almost feel that energy is hugging me.
ASTLEY CLARKE: How do you style your everyday jewels?
LOLITA: I would say I treat jewellery as a highlighter. For example, when I want to draw attention to my face and hair, I wear big earrings. When I want the centre of attention to be the cut of the dress or a blazer, I wear one statement necklace or layer a few dainty ones.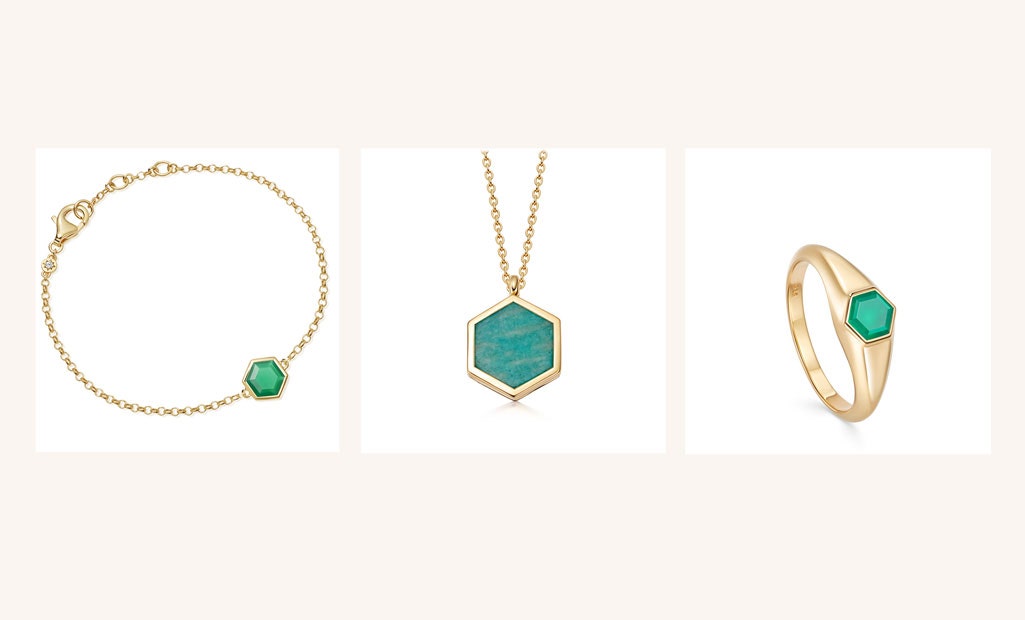 The AC Edit by Loilta Mas:
1. Deco Green Agate Bracelet in Yellow Gold Vermeil
2. Deco Amazonite Locket in Yellow Gold Vermeil
3. Deco Mini Green Agate Signet Ring in Yellow Gold Vermeil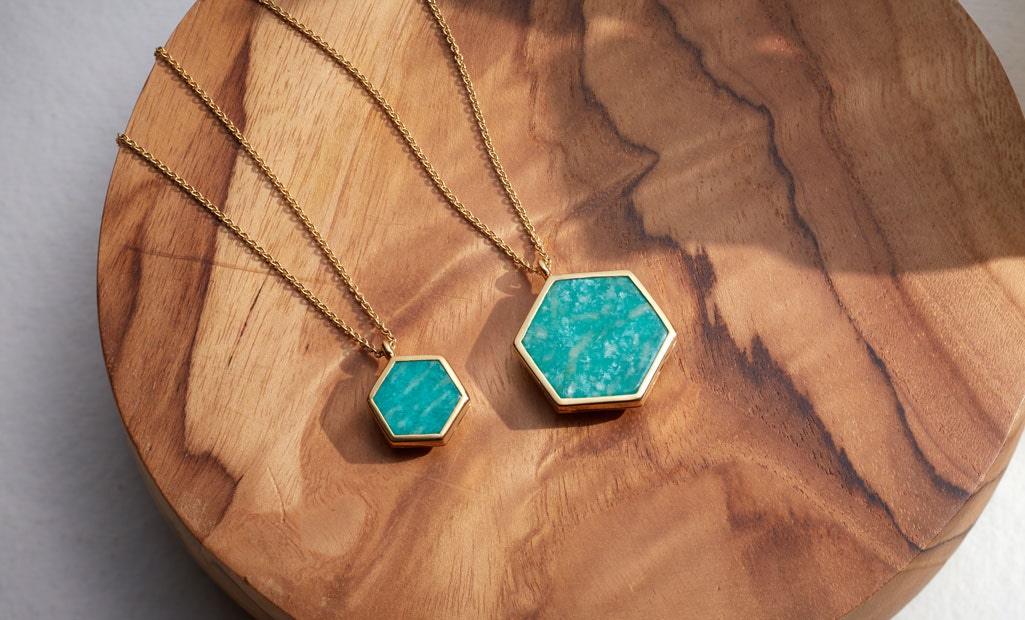 Lolita's favourite AC piece, the Amazonite Deco Locket, is one of our personal favourites too. Make it your own with complimentary engraving and photo personalisation... it's also available in a myriad of vibrant gemstone colours if green isn't your thing. The perfect gift to surprise that special someone or simply style it yourself.
Need some help choosing your signature jewellery pieces? Visit our new flagship store in Covent Garden for personal styling advice, festive gifting inspiration and in house locket personalisation.