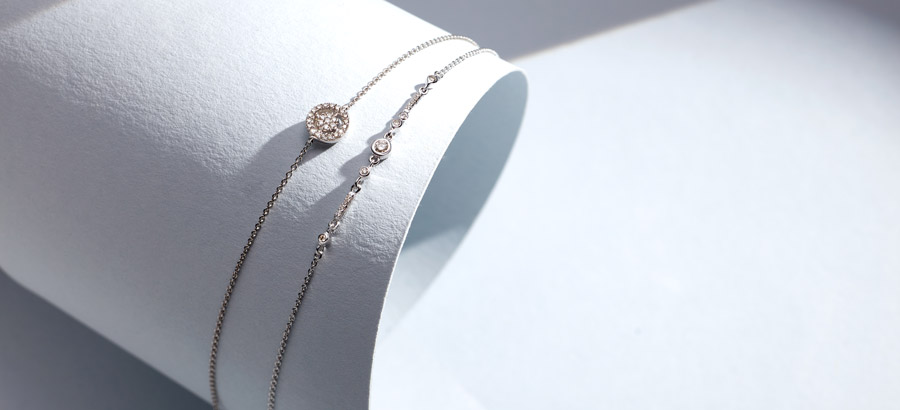 For many, white gold jewellery is the most favoured of metallic tones, with enduring quality and style. We pair ours with captivating diamond pave and light-reflective stones to create wearable everyday designs with the greatest impact.
26 Items
Recommended
Price High to Low
Price Low to High
Bestseller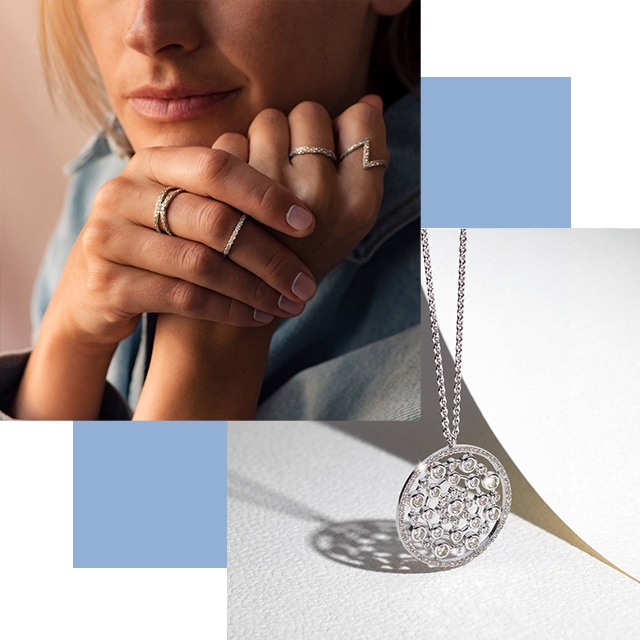 WHITE GOLD JEWELLERY | FINE WHITE GOLD DIAMOND JEWELLERY
Designed with enduring style, quality and longevity in mind, our white gold jewellery promises to be a worthwhile investment for your jewellery box. Solid 14 carat white gold has been transformed into contemporary yet wearable works of art, complemented with radiant white diamonds. When it comes to our solid gold jewellery, we use a modern pavé technique for a stronger setting and more refined design. As well as this, we use 100% recycled gold where possible for a more sustainable outcome, with all our diamonds natural and ethically sourced. Explore subtle diamonds hoops, studs, lockets and unusual diamond ringsfor a modern twist on the classic engagement and wedding ring. Available with free global delivery and free returns for the UK, USA and Europe, at Astley Clarke we also offer luxury gift wrapping if sending one of our solid jewellery pieces as a gift to commemorate a milestone moment.