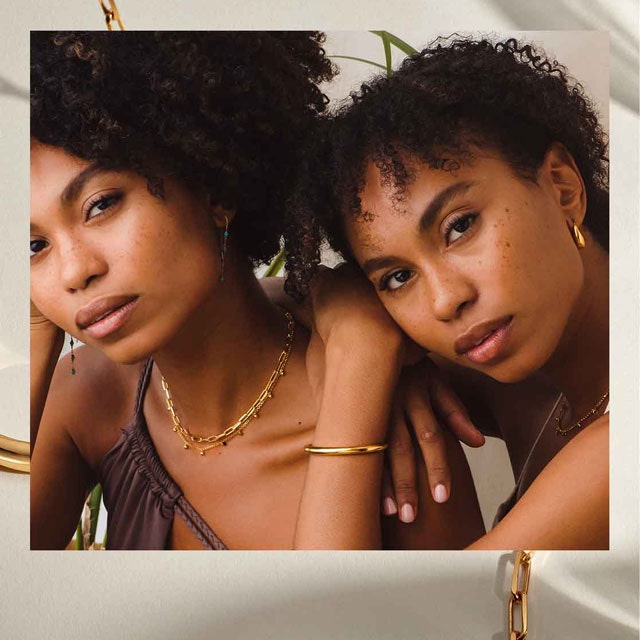 CAREERS AT ASTLEY CLARKE
Astley Clarke is a British fine jewellery brand founded in London by Bec Astley Clarke MBE to celebrate design and colour in fine jewellery and to create a brand that represents all that is good and proper about British luxury. Astley Clarke's personality is imbued with the wit and irreverence that captures the imagination of a new generation of luxury customers. We combine the grandest of ideas with an acute attention to the tiniest of details.
Based out of a little cobbled mews in W2, the head office houses the whole UK team from the design studio through to marketing and accounts. We may be a small team but we are one that is dedicated to championing everything we love about Astley Clarke. Our current vacancies are listed below so if you would like to become a part of the Astley Clarke team please do not hesitate to get in touch at hr@astleyclarke.com.
CURRENT VACANCIES
PRODUCT DEVELOPMENT ASSISTANT, HEAD OFFICE
The purpose of this role is to ensure that the New Product Development (NPD) process delivers well designed, good quality products, on time and within the agreed price. It is to manage the administration surrounding the critical path and ensure suppliers adhere to the processes and standards in place. Candidate reports to Product Development Manager.
The successful applicant will be placed in their vibrant mews Head Office in Paddington. It is an exciting opportunity for an excellent communicator to gain experience in a fast-paced, high-growth and fun environment.
RESPONSIBILITIES
Support Product Development Manager in sample development process across multiple suppliers to ensure optimum efficiency of time, cost and standards, making sure adequate contingencies are in place on all deadlines. Keep abreast of any delays to deliveries and chasing costings and CADs.
Daily liaison with international manufacturers during development cycle to ensure all details are communicated.
Support Product Development Manager in day to day management of cad sign off/input with suppliers, ensuring all details remain true to original aesthetics, are on brand and meet a set quality standard.
Responsible for keeping an organised filing system, logging samples and supporting with design specification sheets.
Manage the NPD sample process; receiving samples, ensuring updates are communicated to suppliers, cross-referencing invoices, organising labelling and safe storage of samples and organise and manage sample loans for product photography.
Developing a good knowledge and understanding of Company's existing and new products in order to become a point of contact for other teams across the Company.
Prepare and present sales staff training information for each collection so sales staff are fully aware of all technical details, stone details and the concepts behind the collection design.
Management of product information, upload and maintenance of all products to be logged onto our internal database (assetbank).
Maintain commercial knowledge and understanding of industry trend insights, offer input into design briefs to keep the brand relevant with current trends.
Contribute to other creative projects like Point of Sale, Packaging, Gift Wrap and other projects from time to time
THE IDEAL CANDIDATE
Our ideal candidate will be an organised individual with excellent presentation and communication skills. The qualities we are looking for include:
Previous product coordination / development experience is essential
Specific knowledge of jewellery manufacturing techniques is essential
Technical capability – solid Microsoft skills, especially in Excel
Experience in VM and props preferred
Excellent level of attention to detail
Highly organised & number oriented
Ability to work under pressure and to tight deadlines, team player
Ability to be flexible and adaptable and work in a fast-paced environment
Confident and clear communicator
Please apply with your CV and covering letter to hr@astleyclarke.com.
STORE SALES ASSOCIATE, MONMOUTH STREET
We are searching for an enthusiastic sales associate to work in our new store on Monmouth St, Seven Dials in the heart of the west end of London. Astley Clarke is a fast-growing British demi-fine jewellery brand that bridges the gap between trend led costume jewellery and classic fine jewellery.
Our customers appreciate relaxed luxury, are never trying too hard to fit in and want beautiful jewellery that will last for more than one season.
A passion for jewellery is important but what we value most is a confident approachable style, an appreciation of what great customer service looks like and acute attention to detail. Previous Jewellery experience is preferable but not essential, the energy of the person and their ability to work in a team is what we are looking for.
RESPONSIBILITIES
Assisting customers in the selection and providing excellent customer service
Maintaining high levels of visual displays and sales administration
Providing product knowledge and brand detail to clients
Using our personalisation tools to customize lockets with engraving and photos (full training provided) and assist with the ongoing training needs within the store
Provide assistance with refunds, returns and click and collect orders
Checking prices and maintaining accurate stock records
Collect customer details for product warranty and encouraging sign up to emails
THE IDEAL CANDIDATE
Our ideal candidate will be an organised individual with excellent presentation and communication skills. They will enjoy learning about gemstones, materials and constructions and be engaging with customers and find the appropriate selling approach in every situation The qualities we are looking for include:
Presentable, confident and a good communicator
Ability to think creatively and understand wider marketing plan
Successfully able to handle and manage multiple demands and competing priorities
Hunger to succeed
Engaging, passionate about Jewellery and a strong team player
Good IT skills and accurate administration
Please apply with your CV and covering letter to hr@astleyclarke.com.