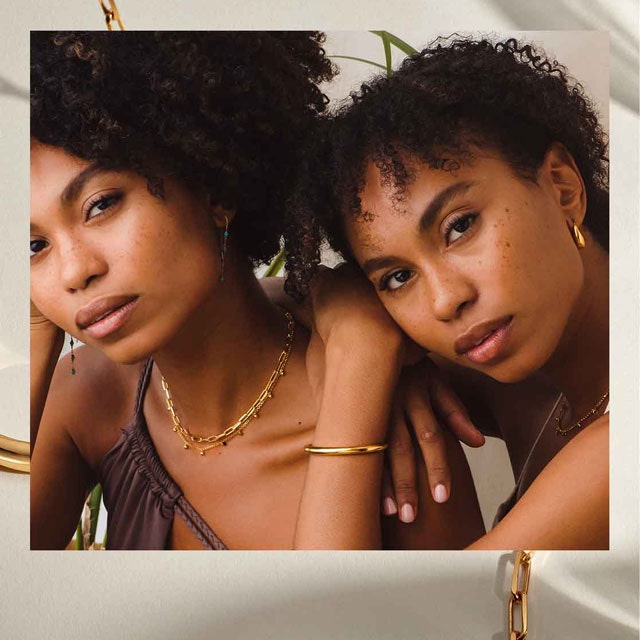 CAREERS AT ASTLEY CLARKE
Astley Clarke is a British fine jewellery brand founded in London by Bec Astley Clarke MBE to celebrate design and colour in fine jewellery and to create a brand that represents all that is good and proper about British luxury. Astley Clarke's personality is imbued with the wit and irreverence that captures the imagination of a new generation of luxury customers. We combine the grandest of ideas with an acute attention to the tiniest of details.
Based out of a little cobbled mews in W2, the head office houses the whole UK team from the design studio through to marketing and accounts. We may be a small team but we are one that is dedicated to championing everything we love about Astley Clarke. Our current vacancies are listed below so if you would like to become a part of the Astley Clarke team please do not hesitate to get in touch at hr@astleyclarke.com.
CURRENT VACANCIES
SOCIAL MEDIA EXECUTIVE, HEAD OFFICE
Astley Clarke is looking for an enthusiastic Social Media Executive to join their team to support the day-to-day activity of social media channels, including supporting with community management, creating content, and copy writing in-line with the Astley Clarke brand guidelines.
The successful applicant will be placed in their vibrant mews Head Office in Paddington. It is an exciting opportunity for an excellent communicator to gain experience in a fast-paced, high-growth and fun environment.
Operating collaboratively in a dynamic team, you'll be involved alongside the creative team, participating in the in-house ideation, production, and execution of social media content and multi-channel campaigns.
Responsible for all organic social media activity the role involves planning, curating, proofing and scheduling regular social media content and assisting with copy writing for emails, journal posts and product descriptions.
RESPONSIBILITIES
Work with the creative team to plan social media calendar, knowledge of sprout social is helpful
Developing monthly social media plans and developing exciting content
Support the team on day-to-day activity, with content creation, community management
Lead on posting activity, taking briefs from the Head of Brand and Marketing and collaborating with the designer, copywriter and creative team to activate on all channels
Proof-reading post content, collating assets such images and video that fit with brand guidelines and business strategies
Scheduling social media content and ensuring posts have gone live and are correct
Keep your finger on the pulse of the social media landscape, harnessing opportunities and trends that would help boost engagement and relevance
Respond to mentions and questions in a timely, witty, and conversational manner in-line with our tone of voice
Support the team with weekly reporting on social media performance and analysing results to provide insight for future content and campaigns
Assisting with paid social creatives and audience building
THE IDEAL CANDIDATE
Our ideal candidate will be an organised individual with excellent presentation and communication skills. The qualities we are looking for include:
1-2 years experience in a Social Media role managing and growing business profiles on Meta and other platforms
Ability to think creatively and understand wider marketing plan
Ability to measure results and conversions on content and iterate strategy based on results
A reasonable head for numbers and comfortable with reporting KPIs
Ability to oversee content creation, including storyboards, production and execution
Good written and oral communication skills, ideally A level English
The ability to multitask within a team environment and prioritise
Can-do attitude and a love for jewellery
Please apply with your CV and covering letter to hr@astleyclarke.com.
STORE SALES ASSOCIATE, MONMOUTH STREET
We are searching for an enthusiastic sales associate to work in our new store on Monmouth St, Seven Dials in the heart of the west end of London. Astley Clarke is a fast-growing British demi-fine jewellery brand that bridges the gap between trend led costume jewellery and classic fine jewellery.
Our customers appreciate relaxed luxury, are never trying too hard to fit in and want beautiful jewellery that will last for more than one season.
A passion for jewellery is important but what we value most is a confident approachable style, an appreciation of what great customer service looks like and acute attention to detail. Previous Jewellery experience is preferable but not essential, the energy of the person and their ability to work in a team is what we are looking for.
RESPONSIBILITIES
Assisting customers in the selection and providing excellent customer service
Maintaining high levels of visual displays and sales administration
Providing product knowledge and brand detail to clients
Using our personalisation tools to customize lockets with engraving and photos (full training provided) and assist with the ongoing training needs within the store
Provide assistance with refunds, returns and click and collect orders
Checking prices and maintaining accurate stock records
Collect customer details for product warranty and encouraging sign up to emails
THE IDEAL CANDIDATE
Our ideal candidate will be an organised individual with excellent presentation and communication skills. They will enjoy learning about gemstones, materials and constructions and be engaging with customers and find the appropriate selling approach in every situation The qualities we are looking for include:
Presentable, confident and a good communicator
Ability to think creatively and understand wider marketing plan
Successfully able to handle and manage multiple demands and competing priorities
Hunger to succeed
Engaging, passionate about Jewellery and a strong team player
Good IT skills and accurate administration
Please apply with your CV and covering letter to hr@astleyclarke.com.