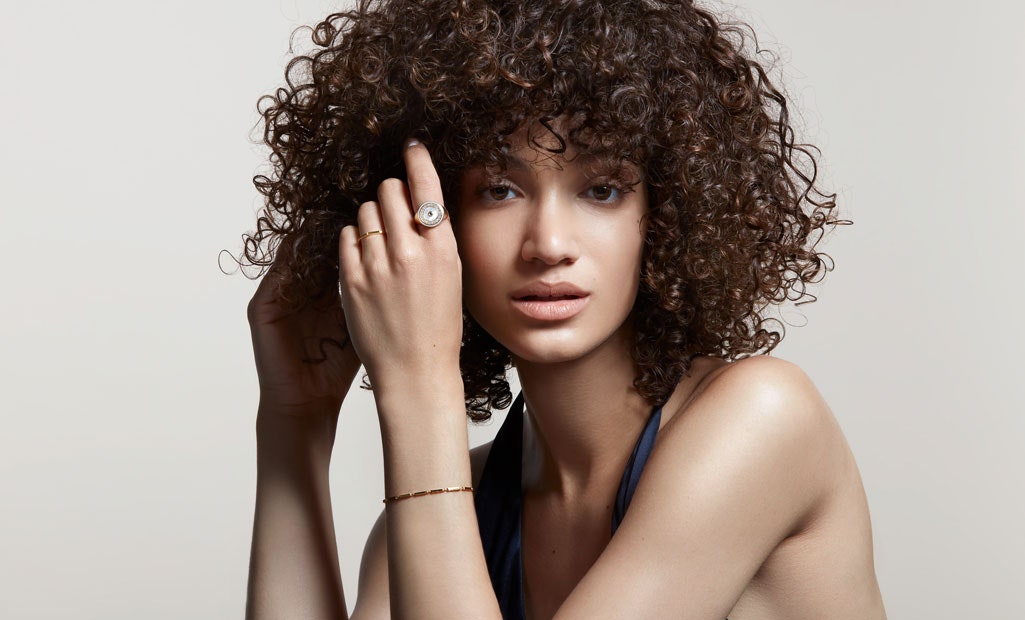 Circles represent life, infinity, the divine feminine. It is symbolic of the self and its original perfection. Astley Clarke takes this symbol of female power and transforms it into a daring new collection – Circulus.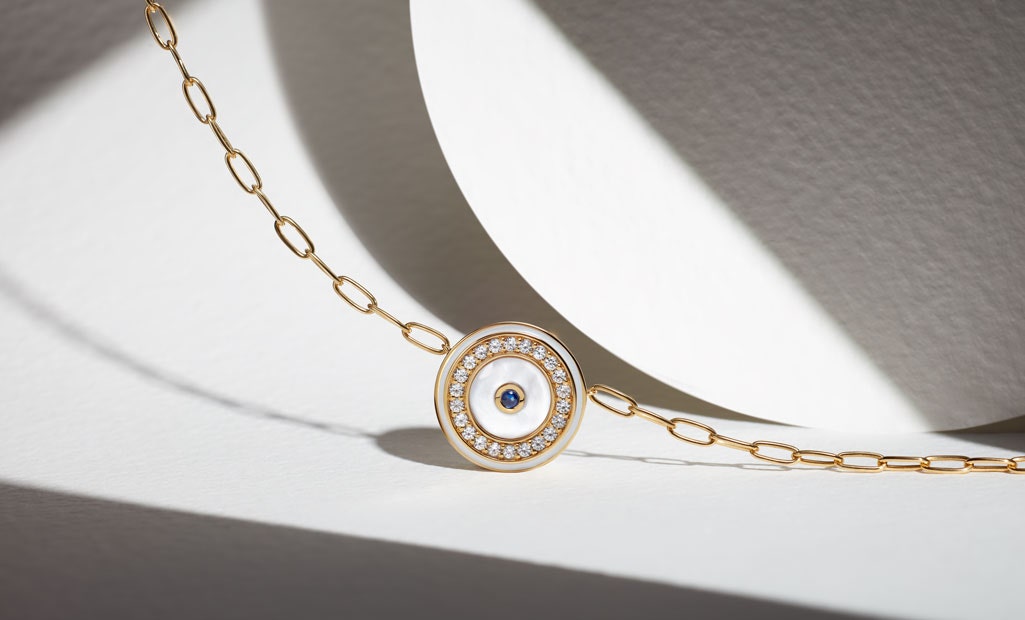 In keeping with the idea of circularity, the new creations are a reimagining of an Astley Clarke classic and a celebration of the brand's rich design history. Combining a heritage AC Cosmos locket with an old Georgian locket, that featured a beautifully textured enamel surface, was the starting point for this new range - blending different materials to create an intriguing visual tension in the designs. 
The locket had a precise, intricate, and repetitive pattern on it, engraved using the guilloché technique. This idea of using a repeated shape as a motif was translated into the Circulus collection, which features vibrant blue enamel, mother of pearl and white sapphires encircling each other to create orb-like patterns that are a celebration of the female form.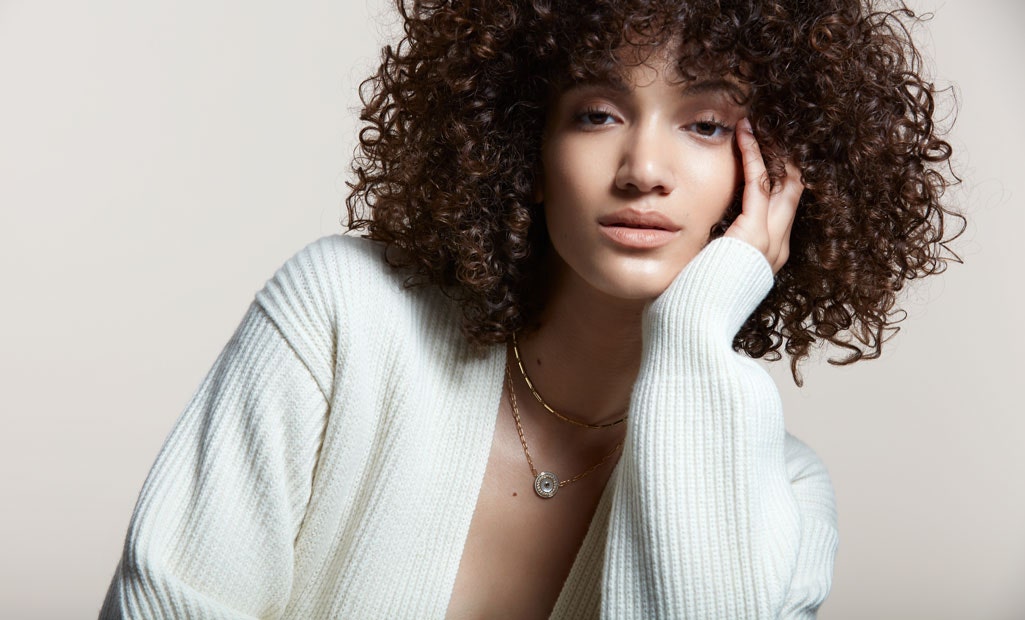 The composition of materials was carefully chosen to ensure each perfectly complemented the other. Enamel has been an Astley Clarke signature for many years and the particular shade of blue, chosen to add a vivid accent to the designs, is one associated with the brand. Mother of pearl was selected because its shimmering surface evokes the textured exterior of the gullioché locket but in a more natural form. It is a softly feminine counterpoint to the bright blue enamel and sparkling white sapphires, a clever clash of materials symbolic of the contradictions inherent in every woman.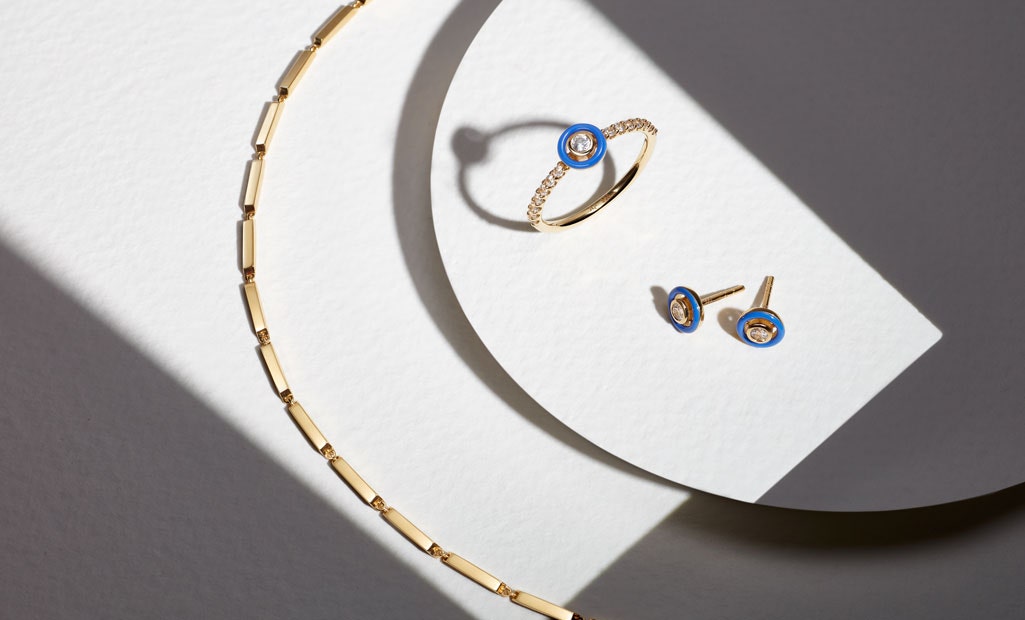 In contrast to these circular designs are 18ct gold vermeil pieces featuring geometric shapes with reflective surfaces, inspired by the outline of the iconic gold bar, which was originally the inspiration for our Aubar collection, another classic from our rich archives. When worn with the signature circular styles in the collection, they offer a striking structural counterpoint that plays with ideas of masculine and feminine.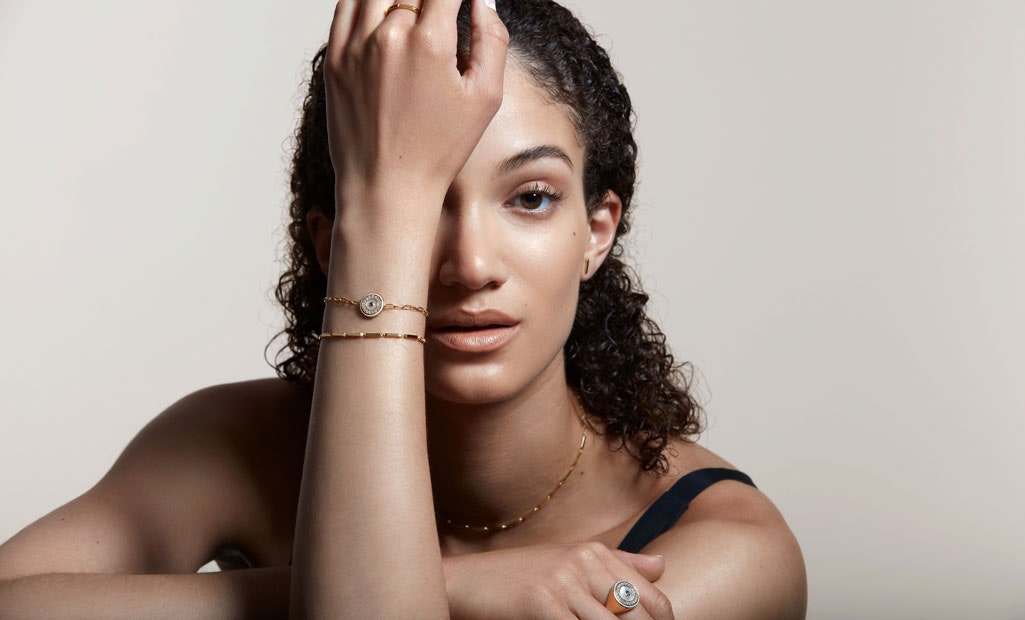 Designed to be worn every day, Circulus blends Astley Clarke's history with its future to create a richly faceted new collection that celebrates the unique strength that exists in the heart of every woman.