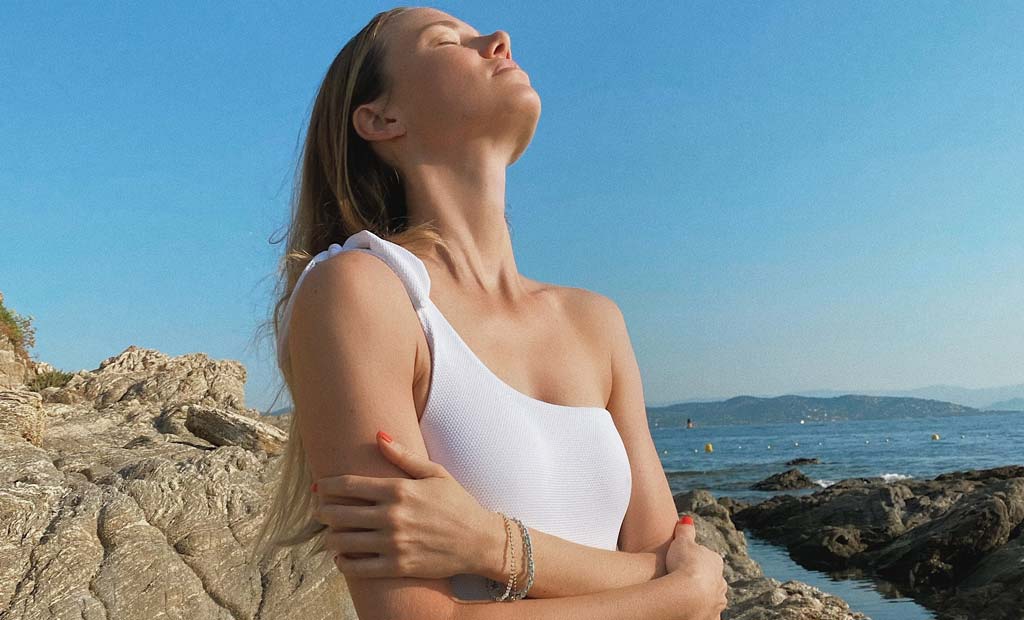 She's been a model, written a travel book about her home country of Mauritius and is has now founded a swimwear brand.
We catch up with Alicia Rountree in Sanit-Tropez to talk swimsuits, sustainability and the best Mauritian street food.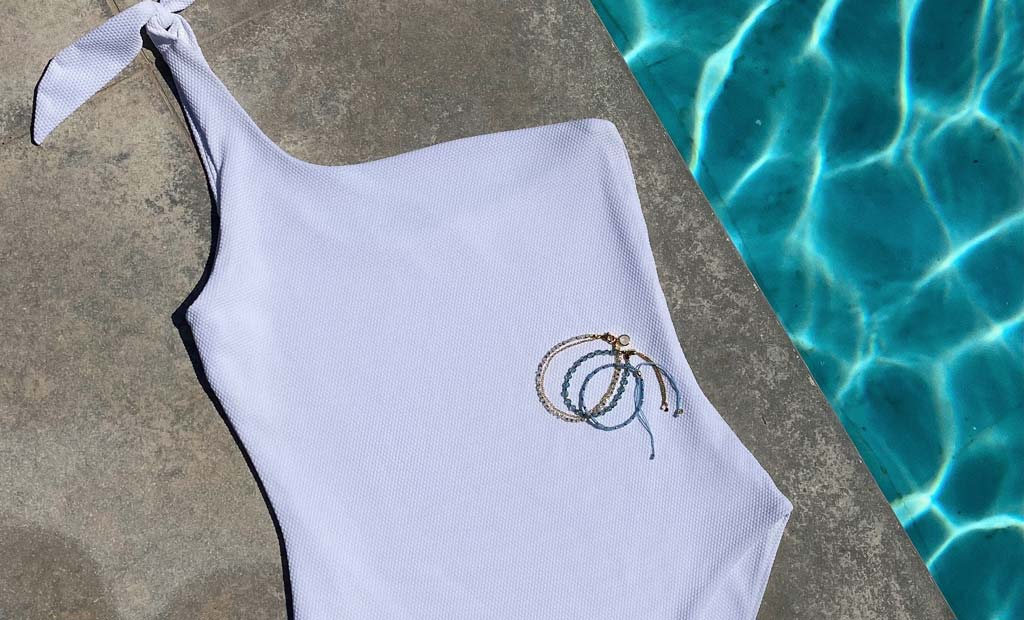 Astley Clarke: You went into swimwear design because you say you know what makes a flattering swimsuit. What makes a swimsuit look good?
Alicia Rountree: Make sure your swimsuit is well-tailored and made from premium fabrics. We use Italian Econyl, nylon made from ocean and landfill waste. However, having worked in the fashion world as a model for over a decade, I learned the most important thing is to be comfortable in your own skin and to know what works for your body. You need to find styles that focus on your favourite assets. 
AC: Your swimwear brand is sustainable and made in Mauritius – was that always the intention?
AR: Being sustainable and ethical was always at the core when I consider starting my line. Growing up in such a magical place as Mauritius, you can't help but be inspired by it, so I knew I wanted to produce my collections there to honour the local craftsmanship. However, the best sustainable fabrics I could find had to be sourced from Italy, so that decided the set-up.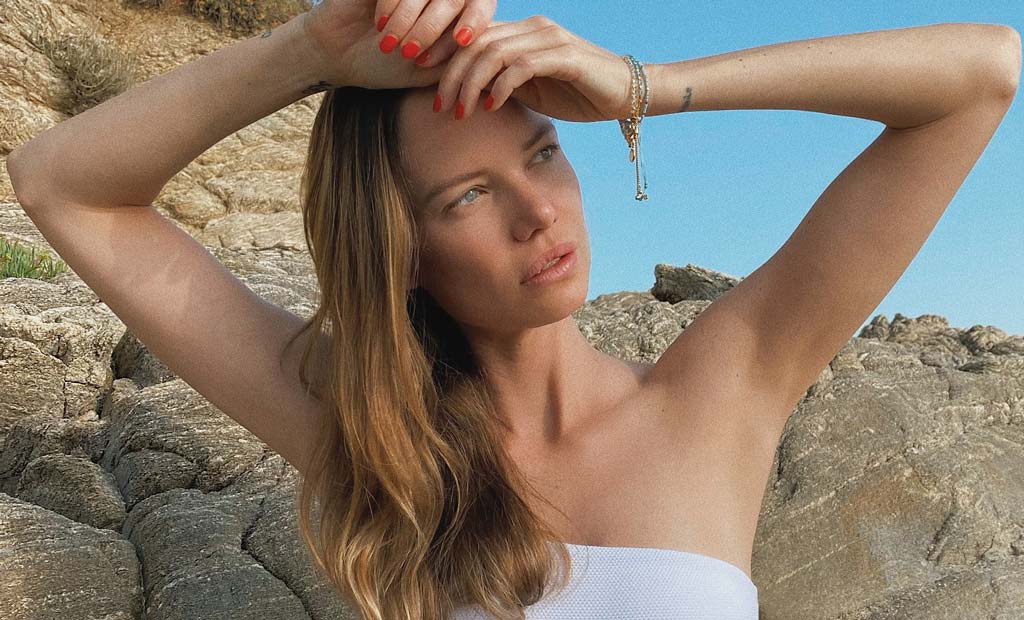 AC: Earlier this year you spoke to The Be Well Collective about the obsessive exercise and eating regimes models, including yourself, would undertake before shows – how do you feel about that period of your life looking back and was that what inspired you to take an interest in nutrition?
AR: During those years in New York, I was still trying to figure out my true place in this world, as I was so young, so I try not to be too hard on who I was then. I knew how to take care of myself deep down and started studying nutrition at the Institute for Integrative Nutrition, which brought me back to my balanced and best version of myself. It helped that my childhood was filled with fresh food and lots of time outdoors, so taking care of my wellbeing was something deeply rooted inside of me.
AC: Mauritius is a constant source of inspiration – how did you come to live there, and can you give us an insider tip on the one must-visit lunch spot to go to (if we ever get on a plane again!)?
AR: My family has been living in Mauritius for generations and I was lucky enough to grow up there. 
As a country, it is so versatile and has a lot to offer. However, I would not miss a trip to the untouched wild and picturesque south of the Island, which is surrounded by volcanic rocks. And as for food, my favourite thing to eat is dhal puri, local vegetarian street food made from split peas. It's the first thing I eat when I land and it tastes incredible! 
AC:  How would you style your favourite swimsuit with your favourite AC bracelets?
AR: I love mix and matching not only swimsuits but also jewellery, therefore I would pair my favourite AC stack with my watch and a colourful mismatched bikini, such as a Ripple top with a Sunrise bottom. I'd then finish off the look with a chic flowing Long Kimono. 
   Discover our stackable bracelets for yourself.
Love her swimwear as much as we do...find out more about ALICIA SWIM.