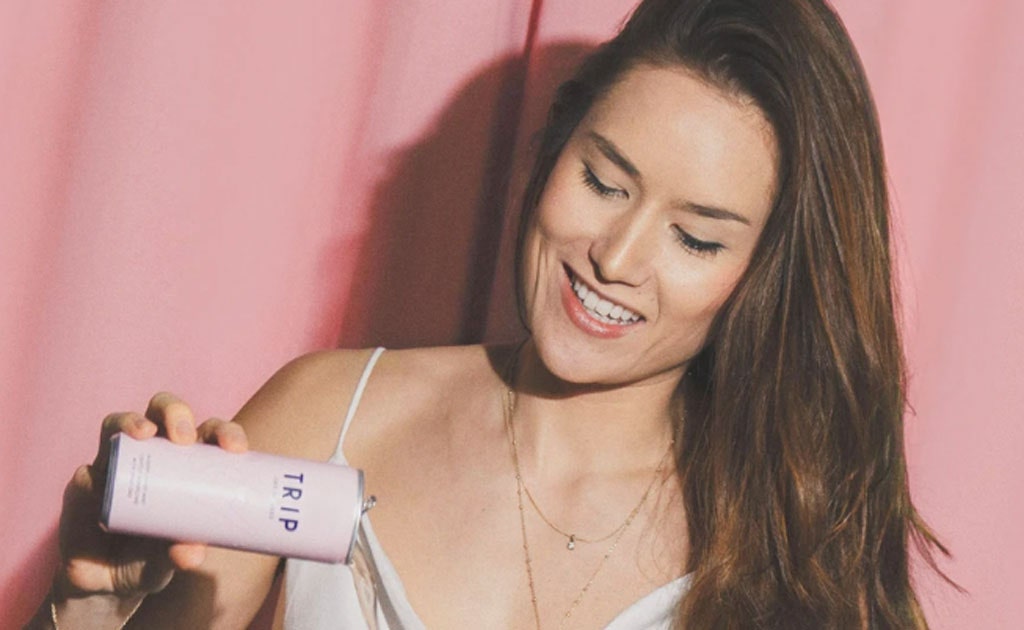 It was her husband's accident that introduced former lawyer Liv Ferdi to the world of CBD-based products.
However, it was her frustration at the inability to find drinks and oils that didn't taste bitter and weren't in weird intimidatingly scientific packaging that led her to found TRIP, a range of drinks and oils that look great, taste even better, and open up the possibilities of CBD to everyone.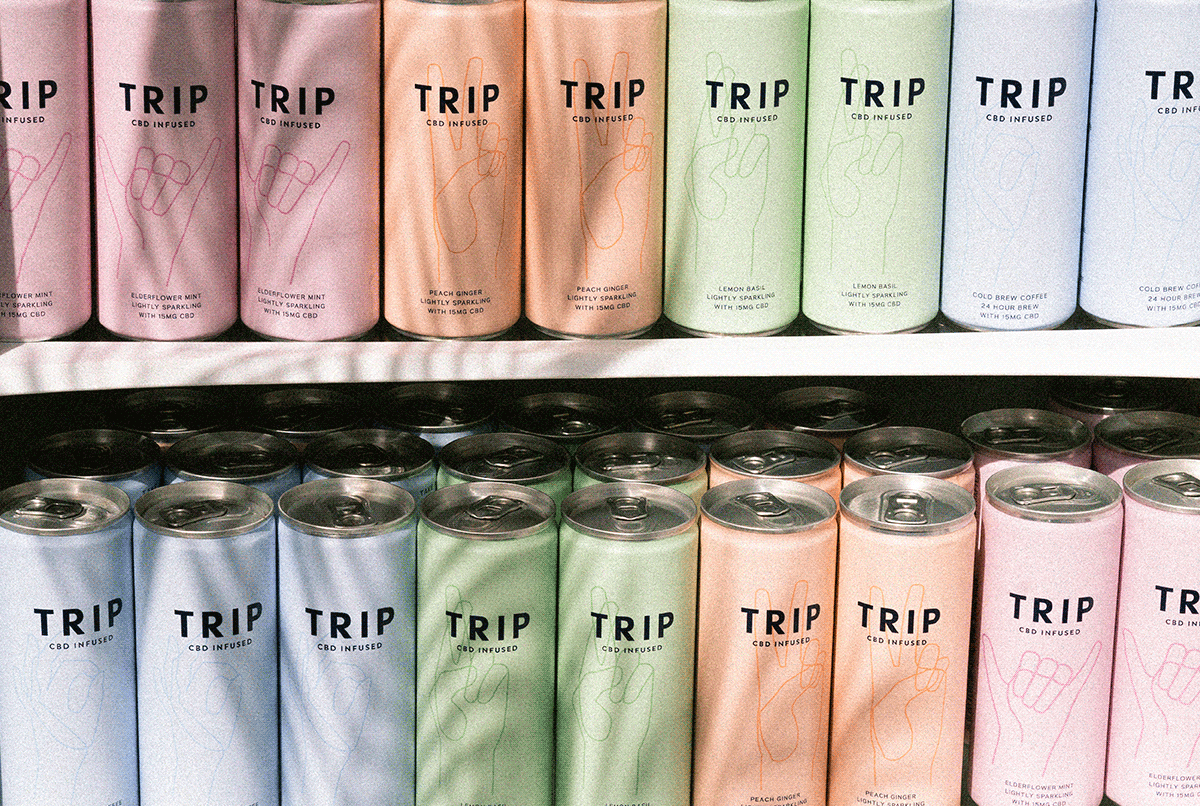 ASTLEY CLARKE: Can you explain a bit more about the purpose of TRIP?
LIV FERDI: Our interest in CBD started when, just weeks before our wedding in 2018, Dan (TRIP's co-founder) had to have knee surgery after an ACL injury (tearing of the anterior cruciate ligament, one of the strong bands of tissue that connect your thigh bone to your shin bone) playing football. After being told he wouldn't be able to walk down the aisle, we were desperately searching for remedies to help recovery. He was recommended to try CBD, having never heard of it ourselves. Dan found incredible results from CBD oil for his sleep, reducing inflammation and pain, and was walking and dancing crutches-free at the wedding celebrations weeks later!
We wanted to learn more about CBD and, while we loved the effects, we couldn't find a product in the UK that spoke to our brand values or suited our active lifestyles. After having struggled with the bitter tastes, dark bottles and intimidating packaging, we thought what this industry needed was a CBD-infused line that would look great at your favourite bar, yoga studio or beauty store and that could help de-stigmatise CBD. And so, TRIP was born!
ASTLEY CLARKE: Your focus is on drinks and oils – what made you decide to use that medium?
LIV FERDI: We wanted to appeal to two categories of self-care: social and solo. Our drinks were created to enjoy with those social moments in mind. It was important for us to create a low calorie, no-sugar, delicious drink, inspired by nature's botanicals, that would taste amazing on its own, but pair perfectly with your favourite spirit. Their presence on menus across the country from Soho House to Selfridges, and Leon also helps normalise CBD-infused cocktails giving people the confidence to try if they haven't before. By contrast, our oils were created with those quiet moments of self-care in mind: your nightly ritual before bed, or the moments before an important event where you're looking for that extra dose of poise and clarity. 
ASTLEY CLARKE: How would you recommend incorporating TRIP into your life if you've never used CBD before?
LIV FERDI: CBD is very personal to the individual, much like caffeine. Some people can have a couple of cups throughout the day, while others know their perfect amount is one single espresso in the morning. We'd recommend trying our product, starting with the lower strength of our oil or a drink in your flavour of choice at the end of the day, noting down how you feel and then adjusting your dosage from there. Our team are always on hand via SMS or email to help answer any questions!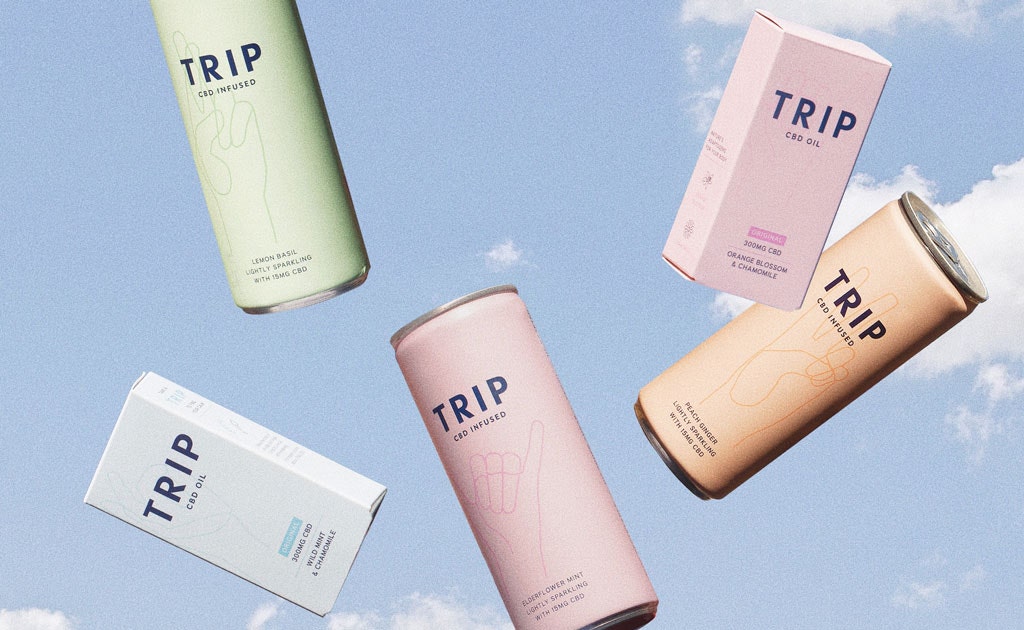 ASTLEY CLARKE: What are your go-to TRIP products and at what time of day?
LIV FERDI: I'll start my day with a couple of drops of 1000mg Orange Blossom, as it totally calms my racing thoughts and I love being able to get more focus at the beginning of the day when I'm normally most productive. While a lot of our friends will enjoy TRIP as an alcohol alternative when out or socialising, I can't resist a T&T – our signature TRIP tequila cocktail crafted by our friends at Soho House. Low calorie and boosted with CBD and botanicals to keep hangovers at bay. A lot of people enjoy our strong TRIP CBD oil in the evening also as part of a wind-down routine. If you wake up in the middle of the night with stress, take a couple of drops and let yourself get back to tranquil, easy dreaming.
ASTLEY CLARKE: Aside from using TRIP, how have you been finding your calm recently?
LIV FERDI: With the darker days and longer nights, I prioritise a bit of movement in the morning. Going with the slow is something we encourage each other to do at TRIP – remembering that taking care of yourself is productive. Throughout the day – long walks, cardio, if possible, for those amazing endorphins. Favourite playlists and candlelight can transport you away from your emails and really help create a serene atmosphere for you to relax in the evenings. When our work schedule and travel is a lot, making time on Sunday to check out the upcoming week's meetings and forcing a little more spaces and gaps into the schedule can be really helpful to ensure time for creativity and unexpected conversations. That can be really impactful personally and professionally.
COMPETITION TIME:
In need of a little calm this season?
January, a time to reflect and refocus. Surround yourself with thoughts, people, objects and in our case jewels, that bring joy. That's why we've teamed up with TRIP to give you the chance to win the ultimate self care package. 
Head over to TRIP's website for your chance win a £600 pounds worth of self-care products including a selection of Trip CBD infused products, Jimmy Fairly, Elemis and of course AC jewels, all designed to help you find your calm.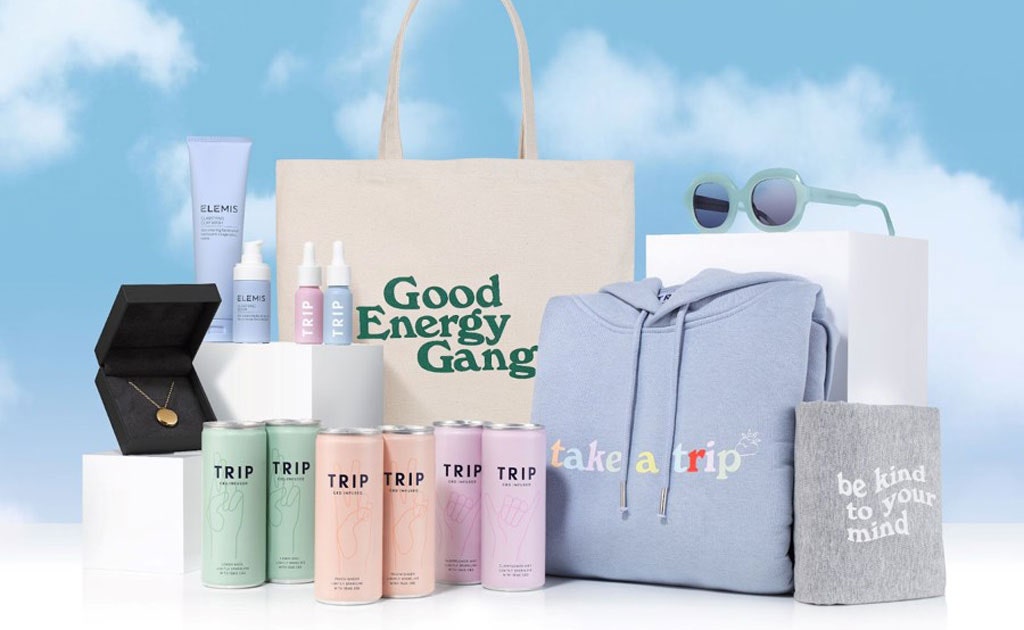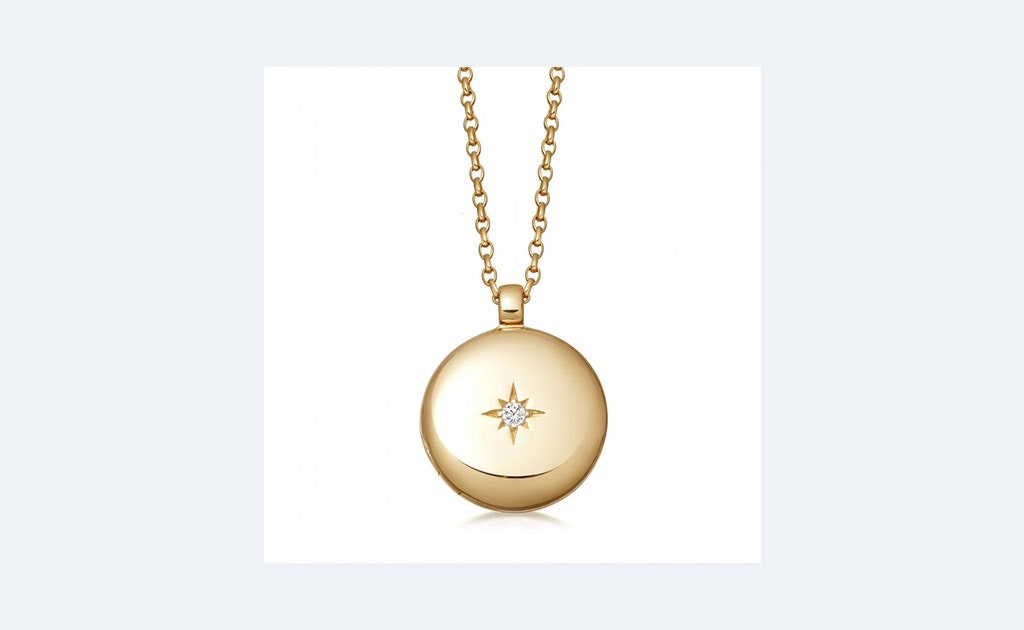 Discover your inner calm with Amazonite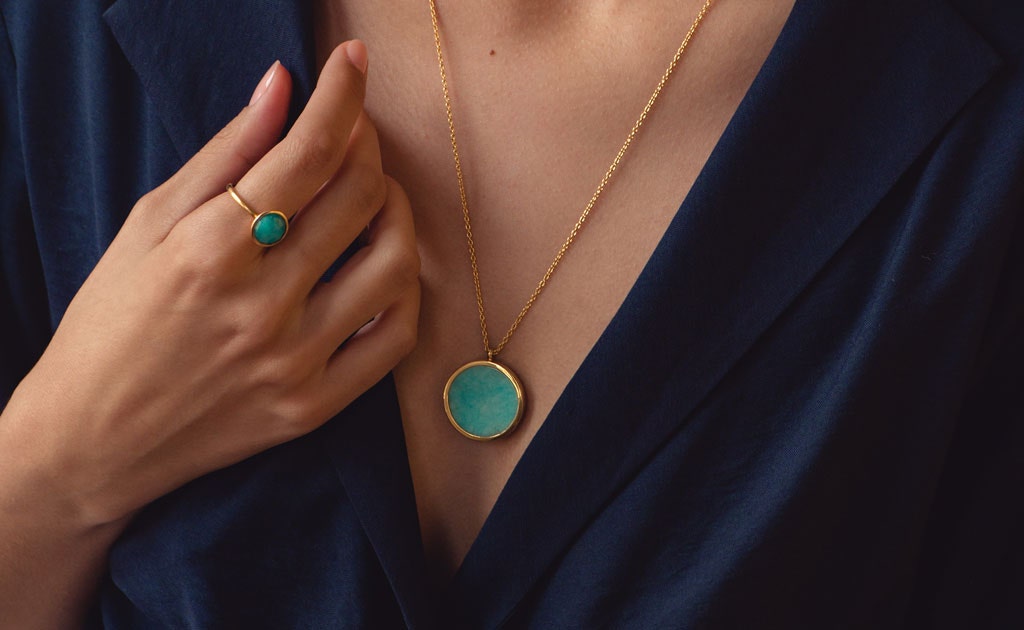 Did you know amazonite has a soothing effect? It's wonderful for easing tension because of its calming colour, which reminds us of sun-kissed seas and far-flung sands.
Our favourite Amazonite pieces are sure to bring prosperity and tranquility to your everyday.