As museums and art galleries begin to open their doors to the public, we have collated our must-see exhibitions of the summer. From French fancies in London to an artist's residence in the comfort of your own home, we have you covered for the ultimate cultural experience.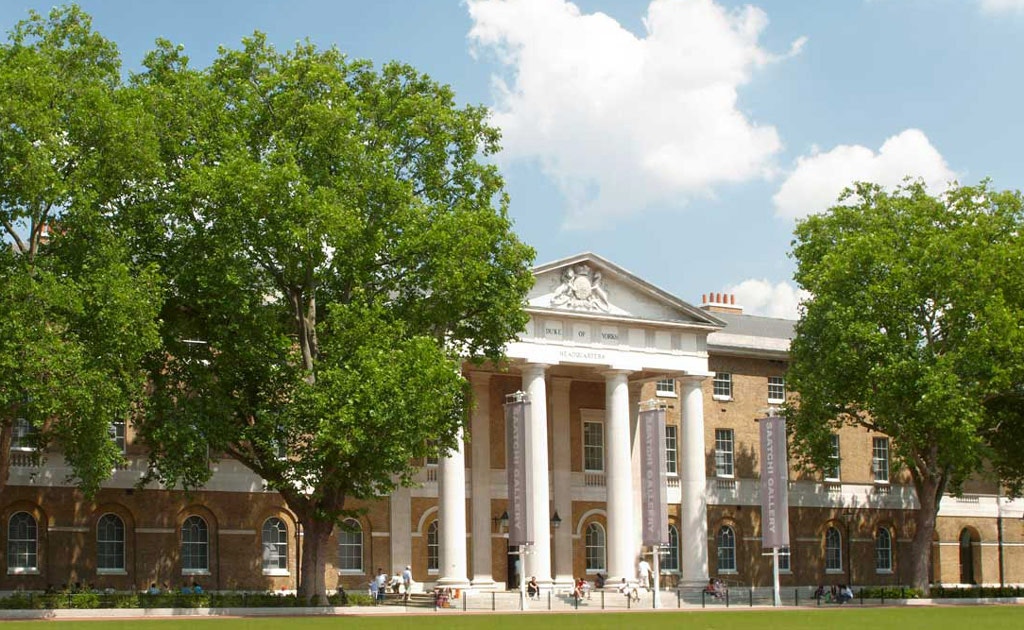 (Image courtesy of Saatchi Gallery, London)
This June, London's Saatchi Gallery will play host to the work of French contemporary artist, JR. Born in Paris in 1983, JR started as a graffiti artist before becoming a creator of jaw-dropping, large-scale trompe l'oeil installations, such as his current one in Paris that makes the Eiffel Tower appear to straddle an enormous canyon. Starting from his early work in 2001, this is the largest solo exhibition of his work to date.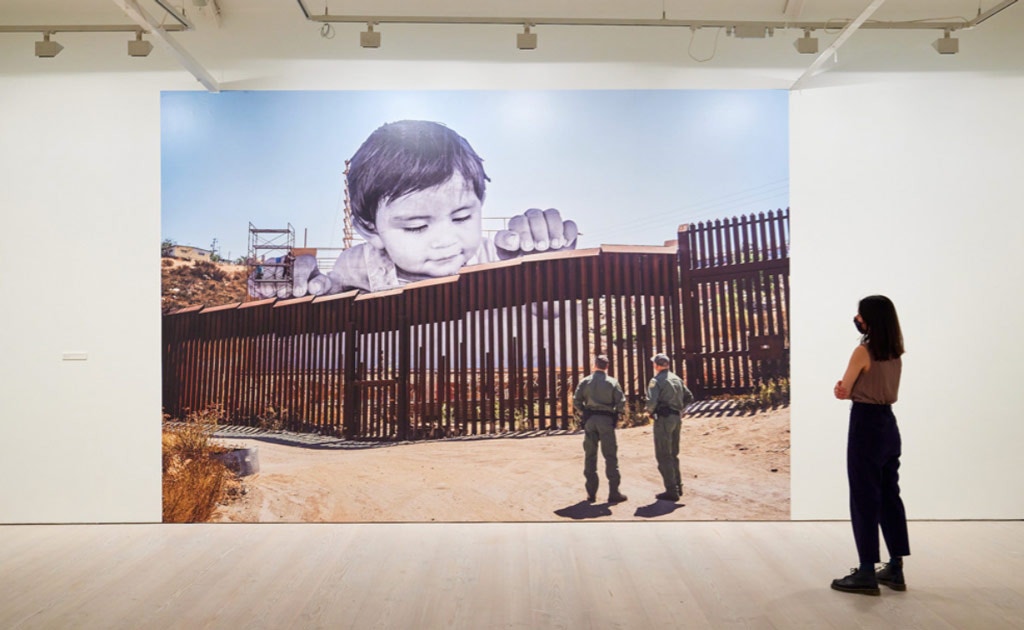 (Installation Image, JR (artist), "JR: Chronicles" (4 June - 3 October 2021) © Luke Walker, 2021, Image courtesy of Saatchi Gallery, London)
To book tickets, click here.
Hopping on a plane to somewhere exotic isn't going to be a reality for many of us this summer. However, thanks to the wonders of the internet, you can experience Frida Kahlo's famous Casa Azul, in Mexico, without leaving your own casa. Kahlo's beautiful house, where she lived most of her life has been transformed into a museum. Alongside her beautifully preserved studio, are works of art by both Rivera and Kahlo, as well as her beautiful collection of dresses. So, grab yourself a tequila, book a Wahaca delivery and pretend you're there IRL.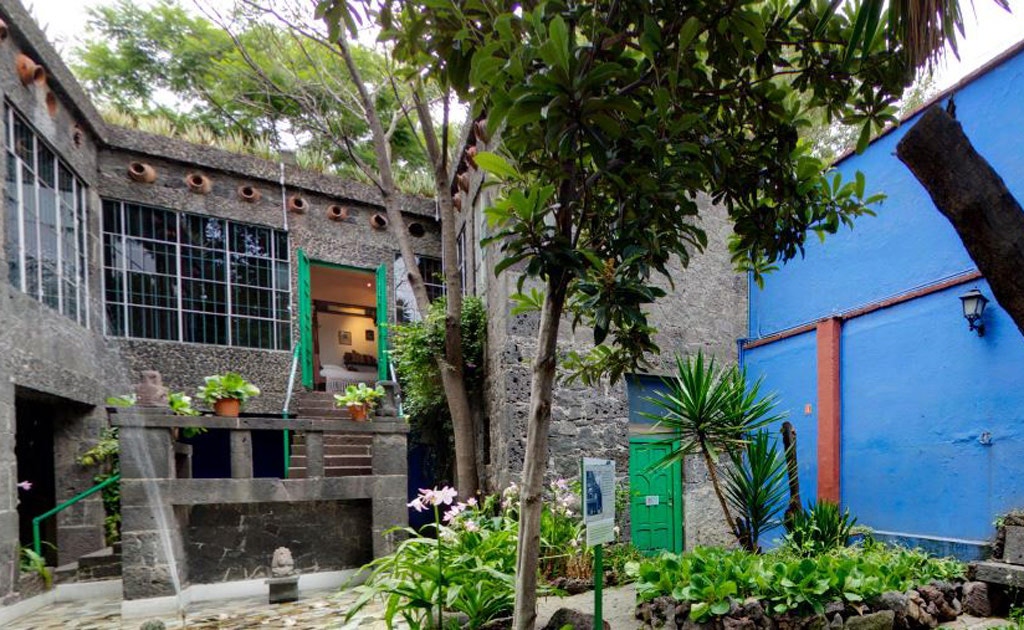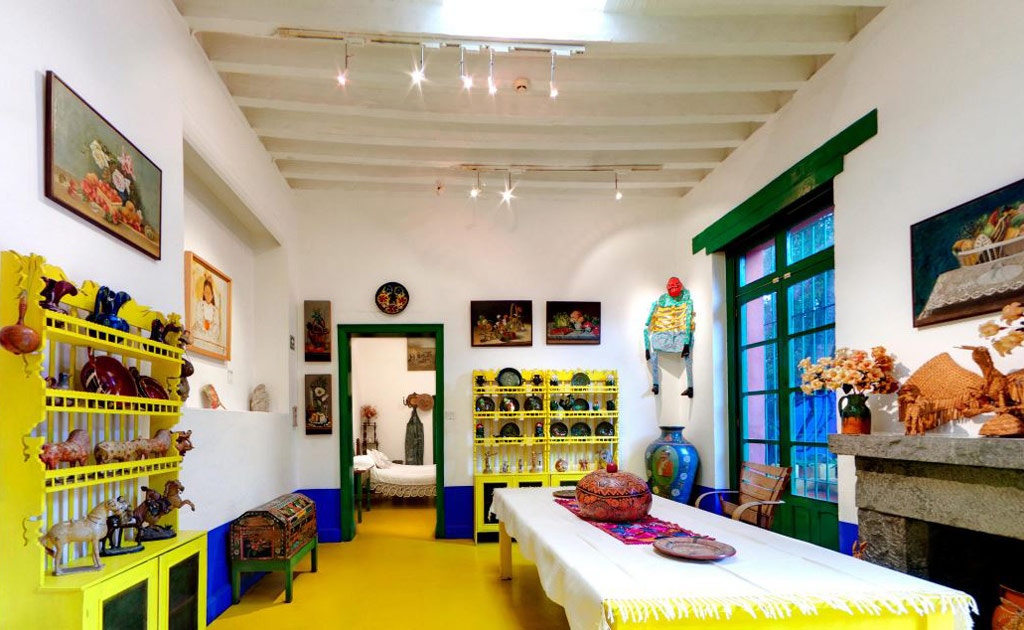 (Images courtesy of Museo Freida Kahlo, Mexico)
To take the tour, click here.
Iceland is one of the few countries welcoming tourists, so if you're inclined to visit the land of ice and fire this Guðný Rósa Ingimarsdóttir retrospective, at Reykjavík Art Museum, is worth a look. Ingimarsdóttir uses paper, thread and water dissolvable materials to create incredible layered works of art that blur the line between abstract and figurative. These calm, meditative pieces sometimes take years to create and are inhabited with a stillness; one that encourages the observer to stand for a moment and just breath.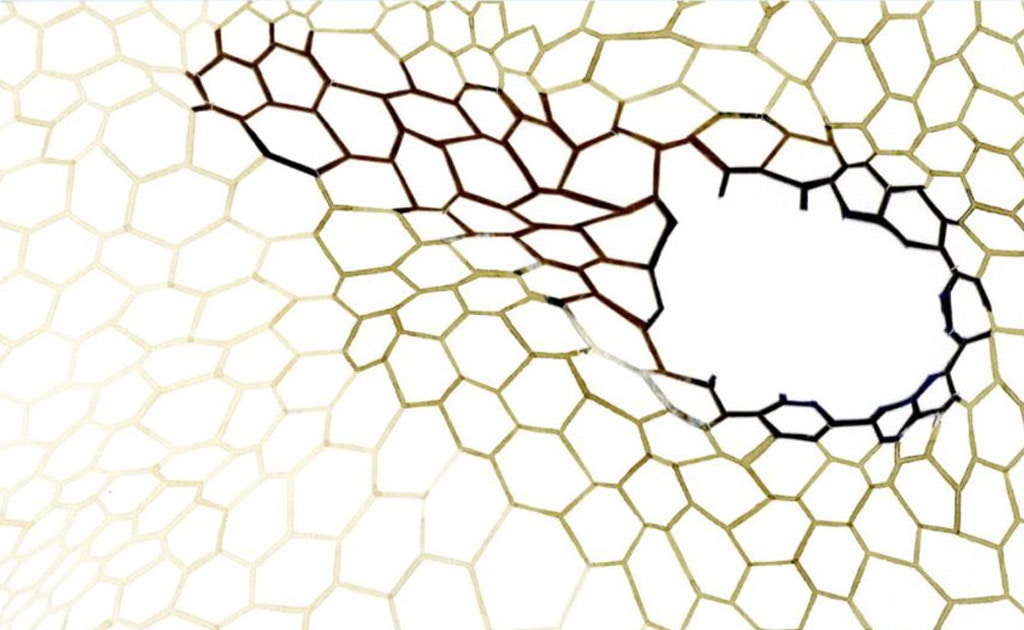 (Image courtesy of Reykjavík Art Museum, Reykjavík)
To find out more, click here.