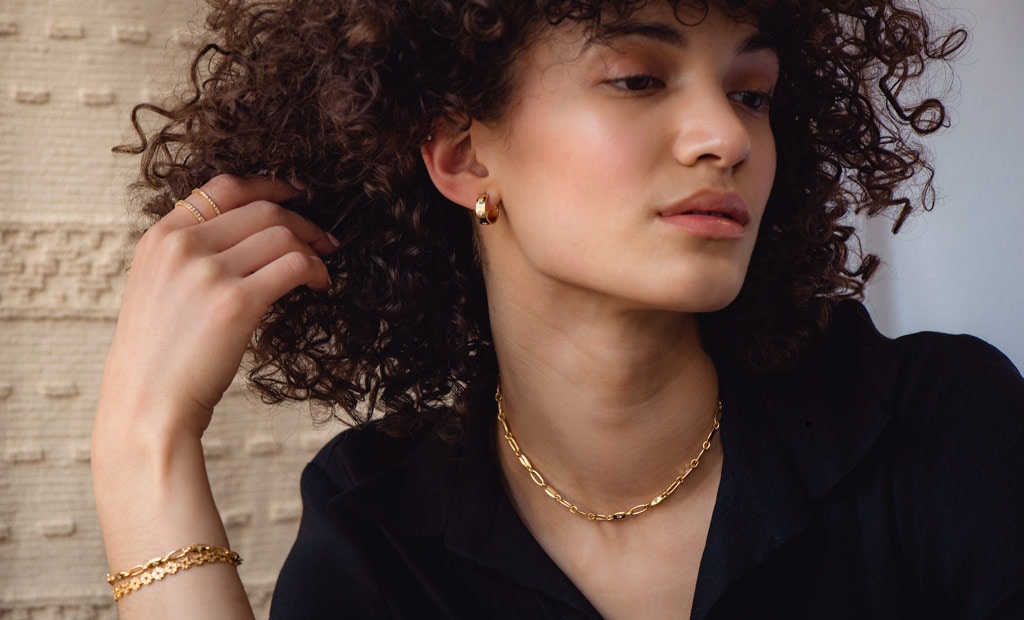 Summer is setting, nights are getting longer and the luxury of working from home in our relaxed linen shirts and denim cut-offs is becoming somewhat of a distant memory. 
As we head back to the workplace and welcome the sunset colours of Autumn, we've picked out our gold jewellery essentials that will have you both reminiscing of those golden summer days and effortlessly take you from the office to a night in the city.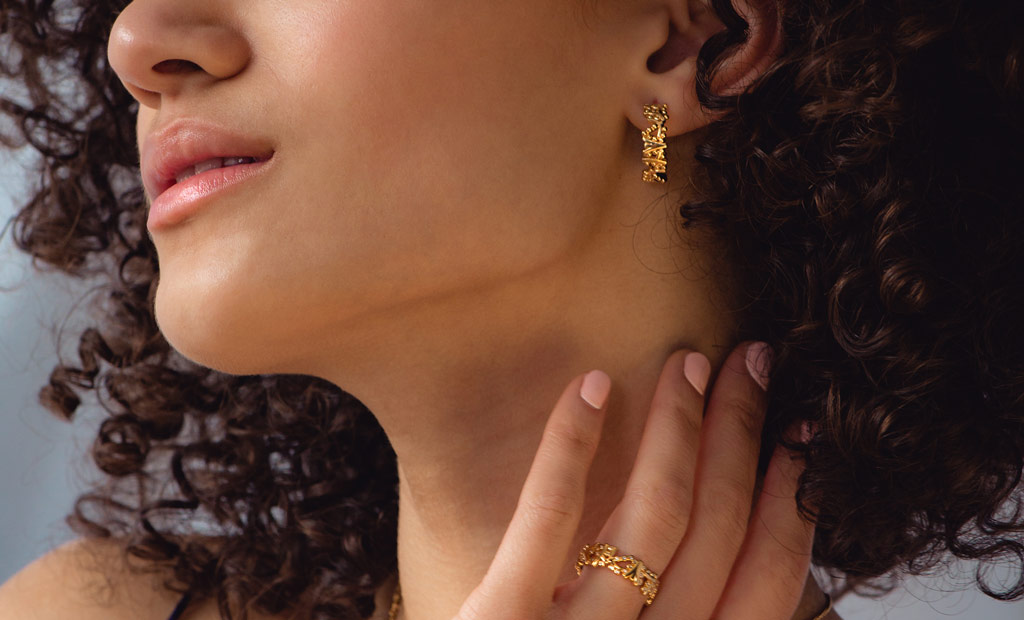 Ancient History
1. Solstice Hoop Earrings - Solstice Collection
The wonderfully chaotic construct of these fabulous gold hoops is inspired by dandelion florets and the shape of Anglo-Saxon runes used to cast protection spells.
This unusual combination makes for deliciously dreamy designs crafted in rich 18ct yellow gold vermeil;  ideal for relaxed days and warm Autumn evenings.
Style it: Let these statement hoops do the talking and pair with white tailoring for classic office chic.
Pair with: These hoops and our Solstice Ring make the perfect pair.
Discover Solstice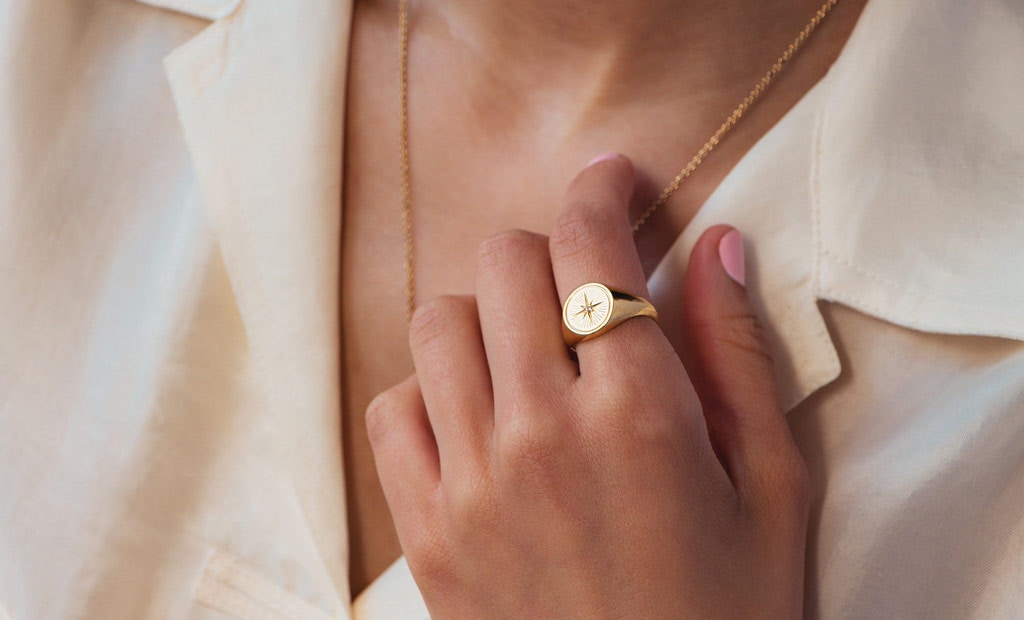 Star Power
2. Celestial Compass Signet Ring - Celestial Collection
Once worn by royalty, signet rings are a bold style statement. Emblazoned with a compass-like star inspired by 14th century navigational instruments, this version blends past and present to create a future classic.
Style it: Traditionally worn on the little finger, this showstopper also looks equally great on the index or ring finger. Match with a crisp white shirt and tapered tailoring in neutral hues. 
Pair with: Channel your north star and style this Celestial Signet with our complimenting Compass Drop Hoops or bestselling Compass Locket Necklace for a styling statement worthy of the stars.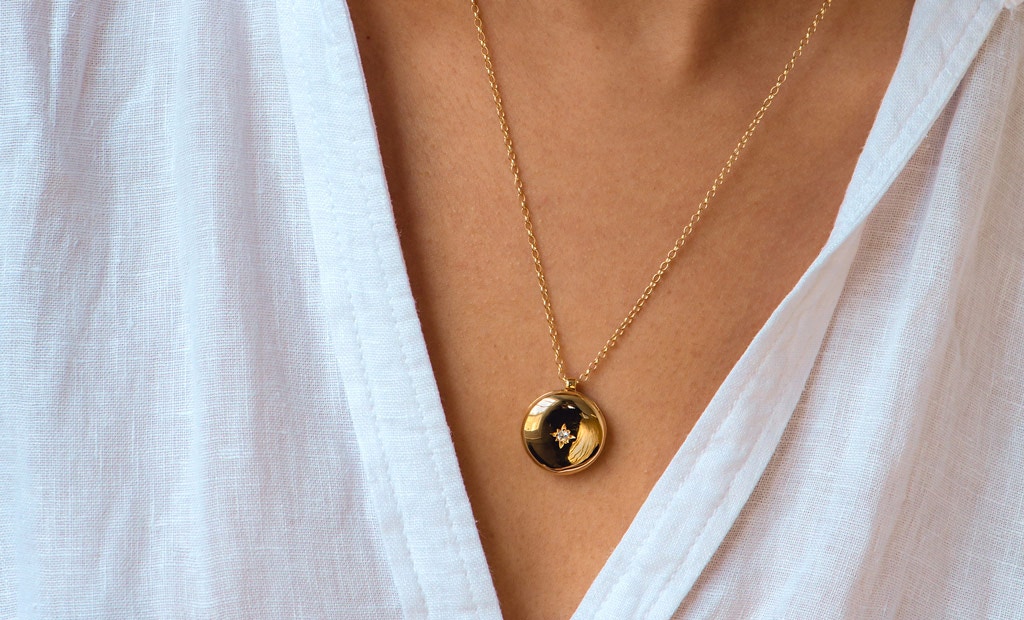 Want to keep a secret?
3. Medium Biography Locket - Biography Collection
Dating back to the 16th century, lockets were traditionally worn as ornamental cases enclosing sentimental objects including photographs, a lock of hair, or even a miniature love letter; allowing the wearer to keep their loved ones close.
Our lockets are designed to store your memories. Upload a picture, choose a meaningful message, and we'll turn your pendant into a precious heirloom. It's no wonder our Medium Biography Locket is one of our bestsellers!
Style it: Accentuate a classic high neck knit or light linen shirt with your favourite locket, the adjustable chain means it can be worn at a variety of different lengths to accommodate the style of your neckline. 
Pair with: Match your locket with a pair of classic hoop earrings for the ultimate office chic ensemble. Our classic Gemstone Droplet Biography Hoops make a great accompaniment or invest in a pair of our Halo Hoops - we know you won't regret it!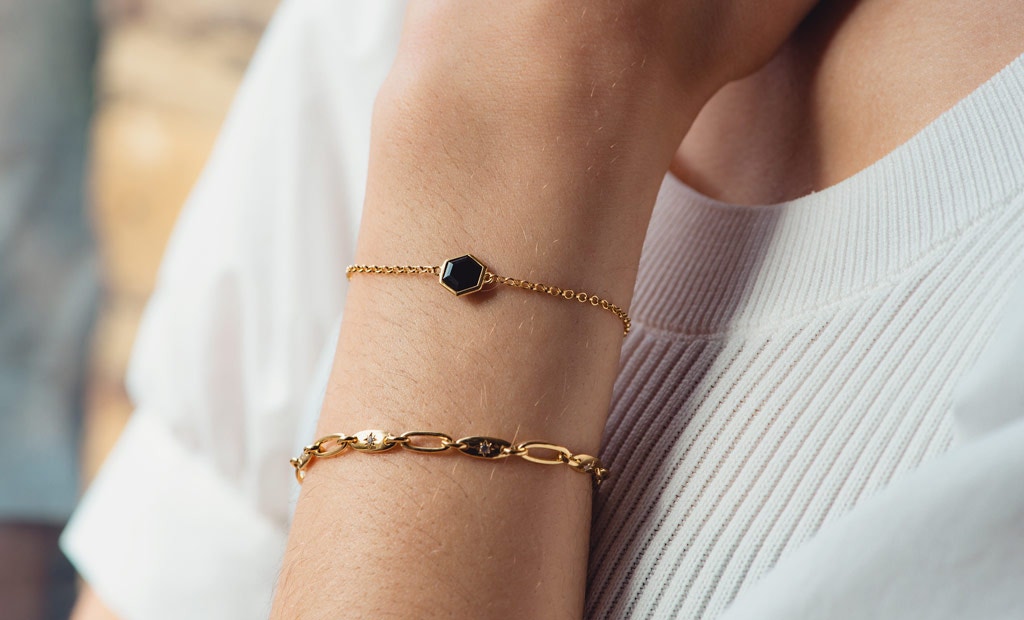 Into Orbit
3. Celestial Orbit Chain Bracelet - Celestial Collection
The chunky chain trend but with an AC twist.  Originally a 90s trend, chunky chain jewellery made its way back into the spotlight at the end of 2020 and has been stealing the limelight ever since.
Our Celestial Orbit Chain Bracelet marries the edgy trend of bold chain jewellery with our classic sophisticated silhouette, for a more refined aesthetic worthy of any office ensemble. 
Style it: Juxtapose with classic knits and smart silhouettes; adding an element of edge to sophisticated styling.
Pair with: Create diversity and stack your chains with a more subtle piece, like our decadent Deco bracelet, for an interesting interplay of chain weights and textures.