Jewellery should be personal and playful, and the trend for bold, make-you-smile colours is here to stay. Green is one of fashion's favourite colour family for its vibrant, mood-boosting qualities and close connection to nature.
A particular stone that always sparks joy for us is Malachite, with its varying layers of green hues, unique markings, and earthly energies. Read on to hear more about this one-of-a-kind gemstone and which of our daily greens are good for your wardrobe.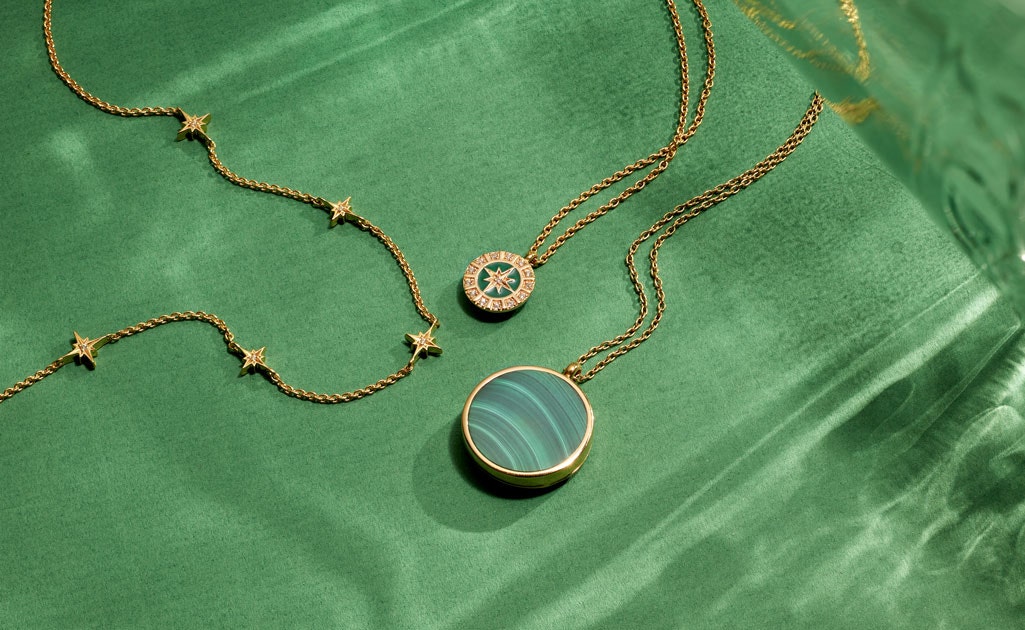 ---
Wearing Malachite
From statement slice necklaces to faceted rose-cut rings, our Malachite jewellery is hand-polished and set on 18 carat yellow gold vermeil – a colour combination imbued with richness and royalty. No two styles are the same; every stone slice is totally unique, just like you.
---
Go-to greens
Our Malachite Floris necklace and matching ring are the go-to greens your jewellery box needs. Each design displays unique bands of deep and luminous green hues that evoke Mother Nature, and the intricate beaded claws and shoulder detailing feels beautifully vintage. No matter where the day takes you, wearing this matching set feels like taking a forest bath, and re-emerging good as new.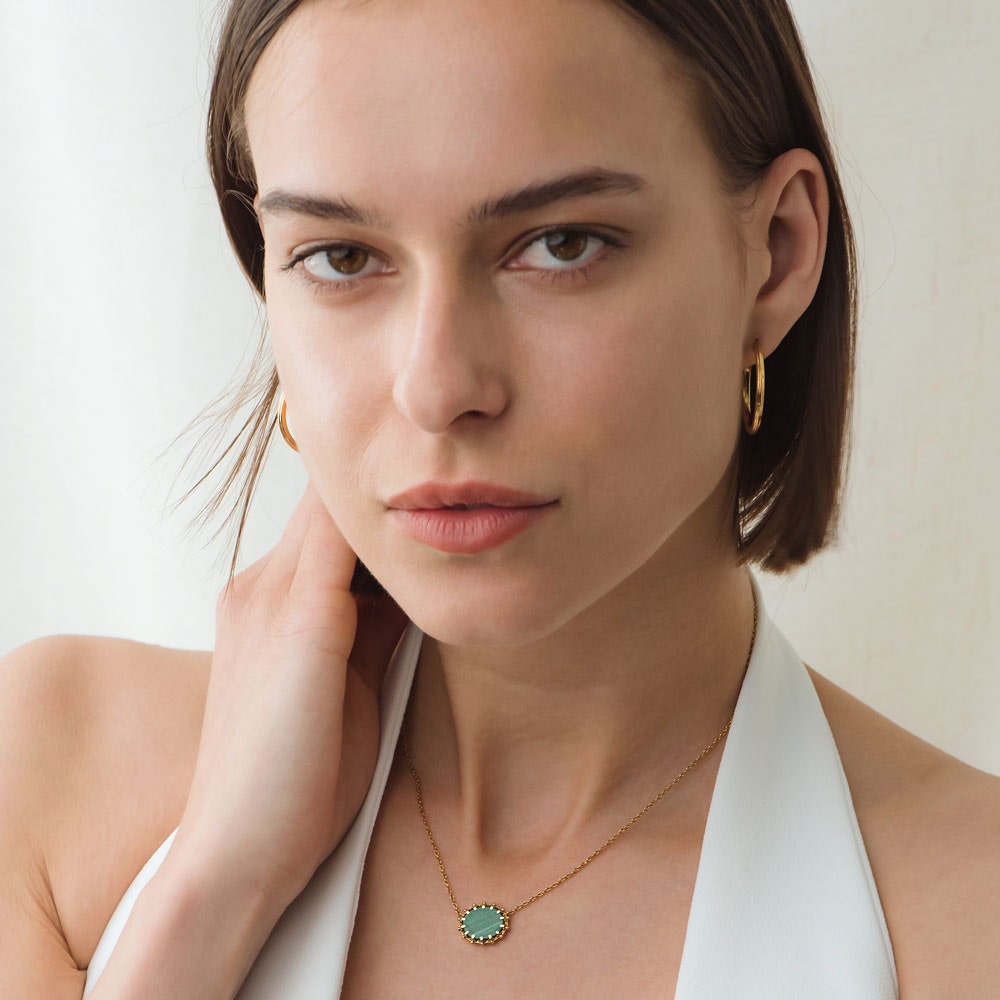 Statement greens
Our locket designs are as precious as the stone, featuring a hinge that allows the pendant to open and reveal one or two photos inside. Personal engraving is also available, so you can really make it yours. These modern heirlooms are designed to be special and unique to you, that's why we personalise all our jewellery for free. Just simply upload your photos, choose your engraving and we'll take care of the rest.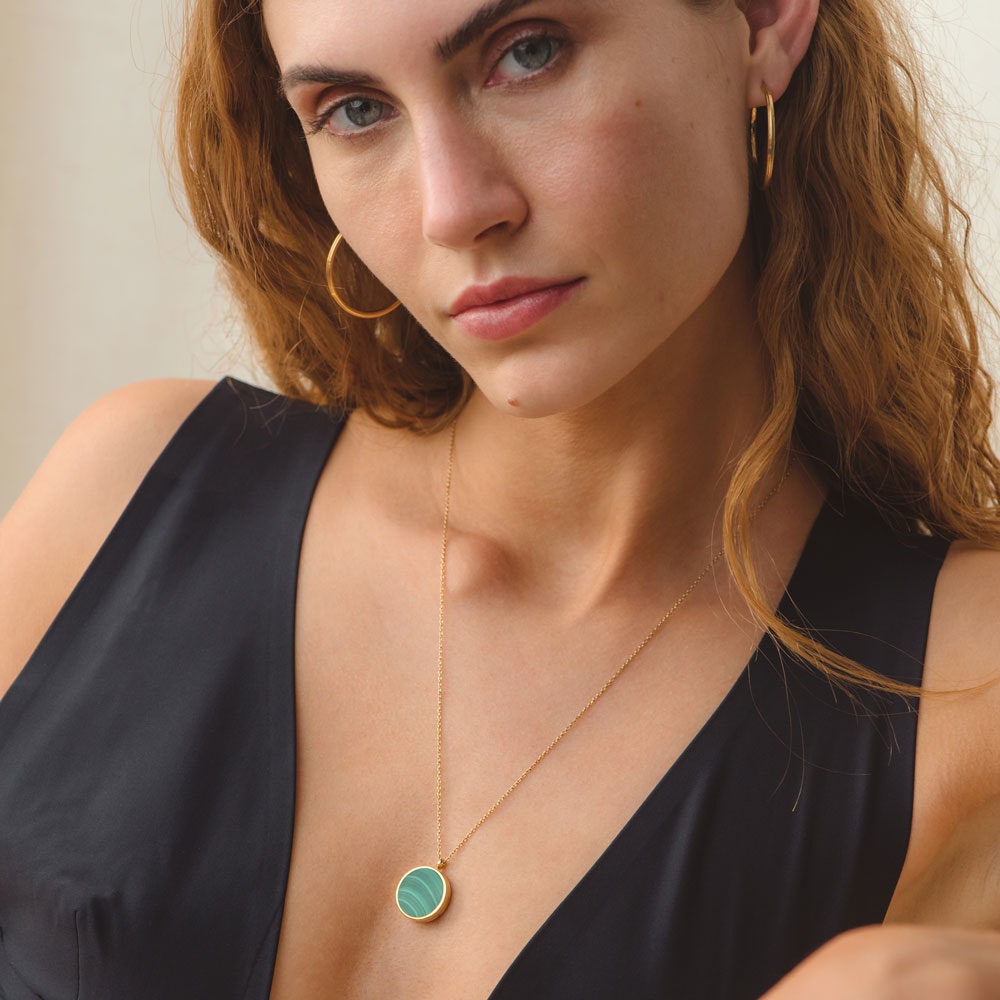 Wear-everywhere greens
If you have an endless love for bracelet stacks imbued with meaning, our Biography Bracelet in Malachite will do the trick. Featuring hand-cut Malachite gemstones with a spectacle-set Malachite charm, this grown-up friendship bracelet is a worthy addition to your daily stack game, and a great conversation starter.