Designed using the repeated shape of the iconic gold bar, Aubar is a fine jewellery proposition for the modern minimalist.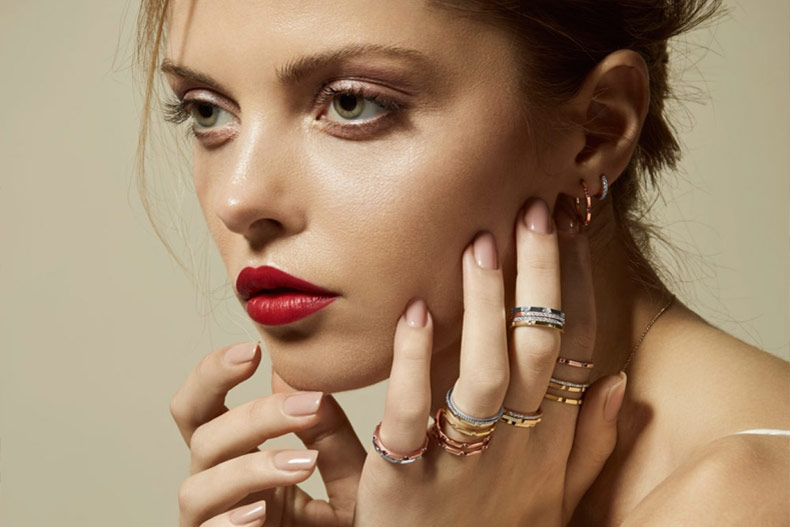 Blending geometric lines with reflective surfaces, this timeless jewellery collection includes linked necklaces and bracelets alongside stackable rings and hoop earrings as extensions of this intriguing silhouette.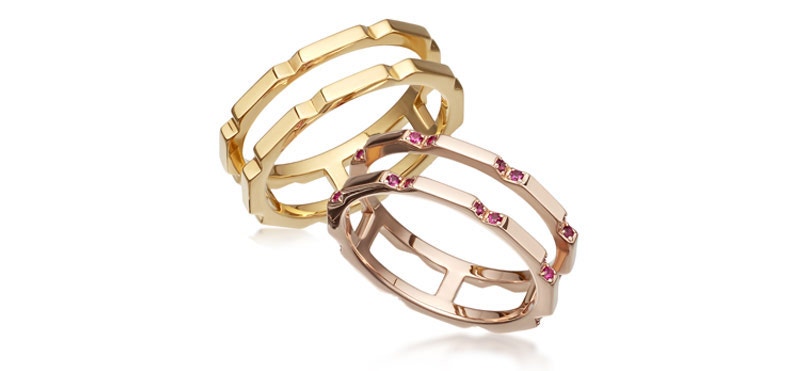 Aubar Rings

Fine Icons: Gold Ingots
Modern Classics
Contemporary interpretations of classic styles make Aubar a jewellery collection with vast versatility. Discover adjustable necklaces that may be worn close to the neck as the updated choker from recent trends or may loosely decorate the décolletage with the same comfort and elegance. Geometrically grooved rings and hoop earrings are all perfect for layering due to their stackable forms, while the articulated chain bracelets are set to become the new tennis bracelet style. Not only is Aubar a new collection to wear now, its timeless appeal also shines from the considerate use of fine materials and refined shapes.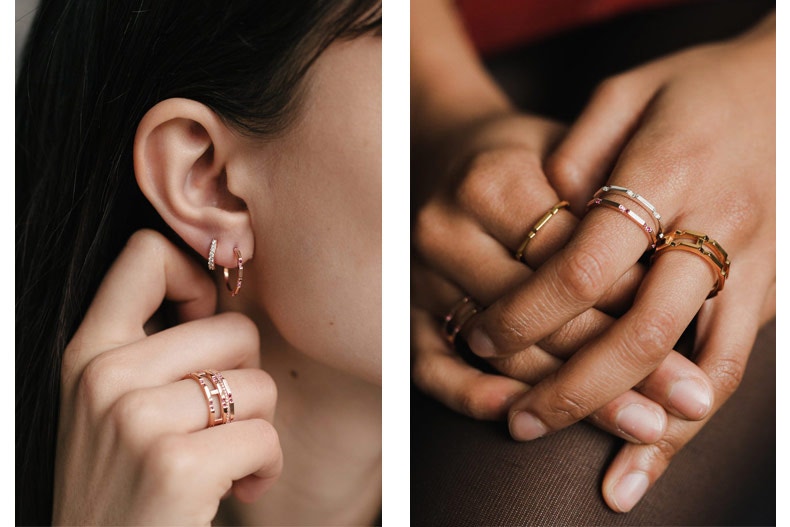 Aubar Hoop Earrings, Aubar Ring stack
Precious Pairings
Our penchant for harmonious colour combinations is continued as diamonds and rubies are set in the ends of each 14ct white gold and rose gold bar respectively. Black diamonds also adorn more edgy black ruthenium-plated silver options. Meanwhile, highly polished surfaces of 14ct yellow gold ingots are left unadorned to highlight the beautiful, architectural shape of each bar.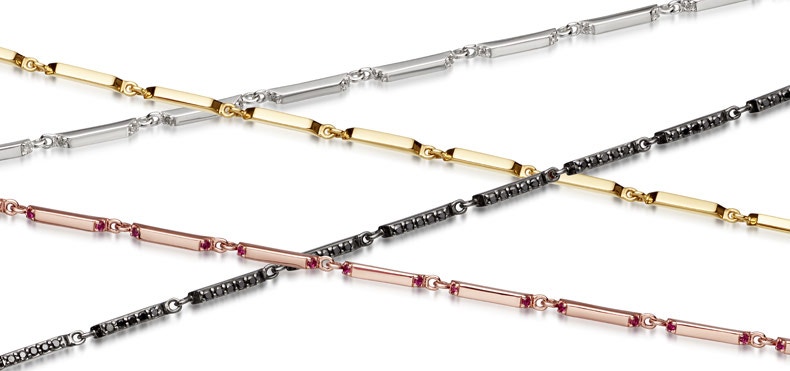 Aubar Necklaces: white diamonds, rubies, black diamonds
Articulated Fluidity
Each small ingot is skilfully linked to the next to create fluid and light-catching movement during wear. These articulated bracelets and necklaces and heroes of the fine jewellery collection, taking the luxurious imagery of solid gold further as they move and shine with a silkiness that is reminiscent of molten gold.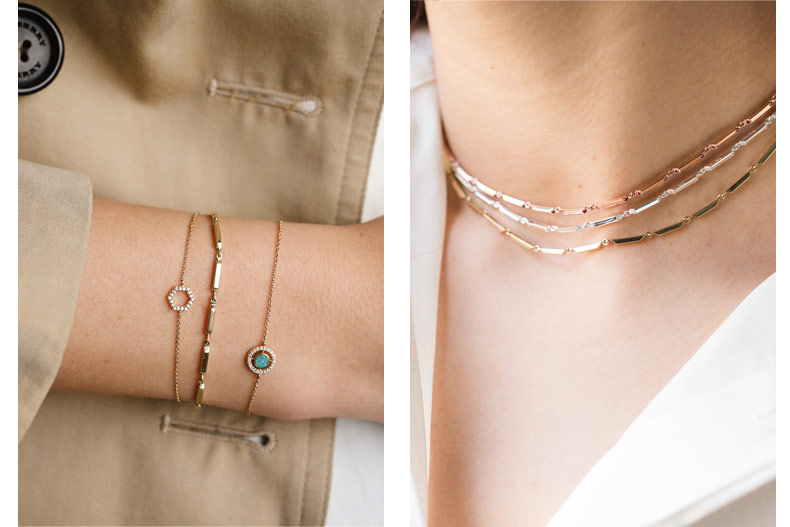 Aubar Bracelet, Aubar Necklaces
Style Notes
Aubar provides perfect trimmings to any bracelet stack, necklace arrangement, ring collection or earring assortment. Crafted from the finest materials including fashion-forward chevron grooves, these pieces prompt unexpected flashes of light and give luxurious refinement to an everyday ensemble. The Aubar Necklace can be worn both discreetly under garments and as the foundation of a lavish necklace stack. Let the Aubar Bracelet be your latest 'goes-with-everything' jewellery box addition and stack the Aubar Hoop Rings to adorn your hands whatever the task at hand.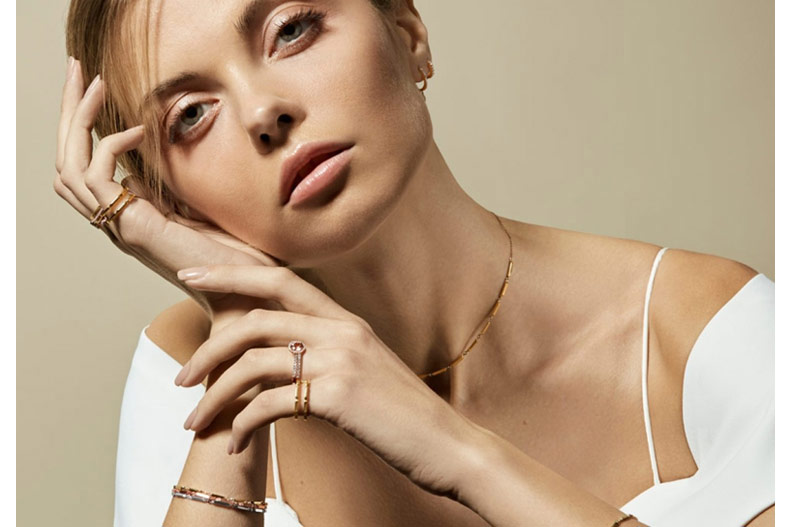 Campaign: Astley Clarke Aubar Fine Jewellery
Available plain 14 carat yellow gold, white gold with diamonds, rose gold with rubies and black ruthenium-plated silver with black diamonds.

Shop the Aubar jewellery collection.