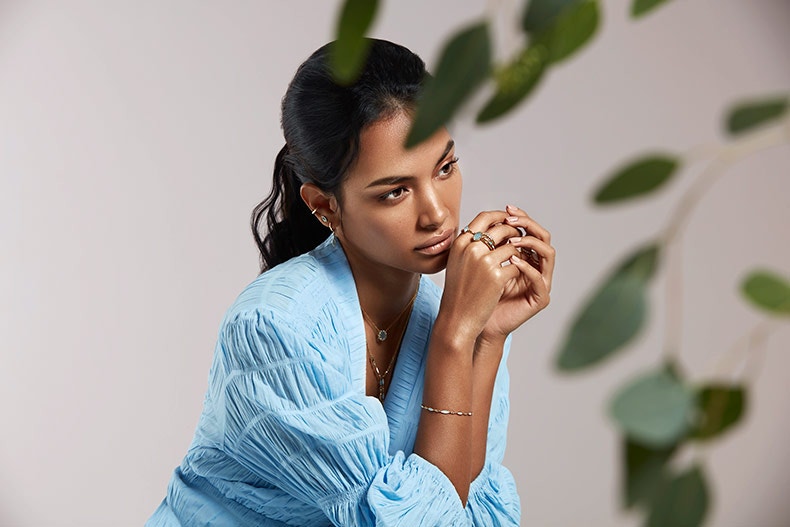 Scattered petals and falling leaves formed the genesis of the new Paloma collection for SS20.
Set in 18 carat gold plated sterling silver, the pieces have been designed in a colour palette of pastel blue, light rose and pale white; milky aqua quartz and moonstone gems take centre stage, complemented by tonal enamel in soft, harmonious hues.
Shop the Paloma collection now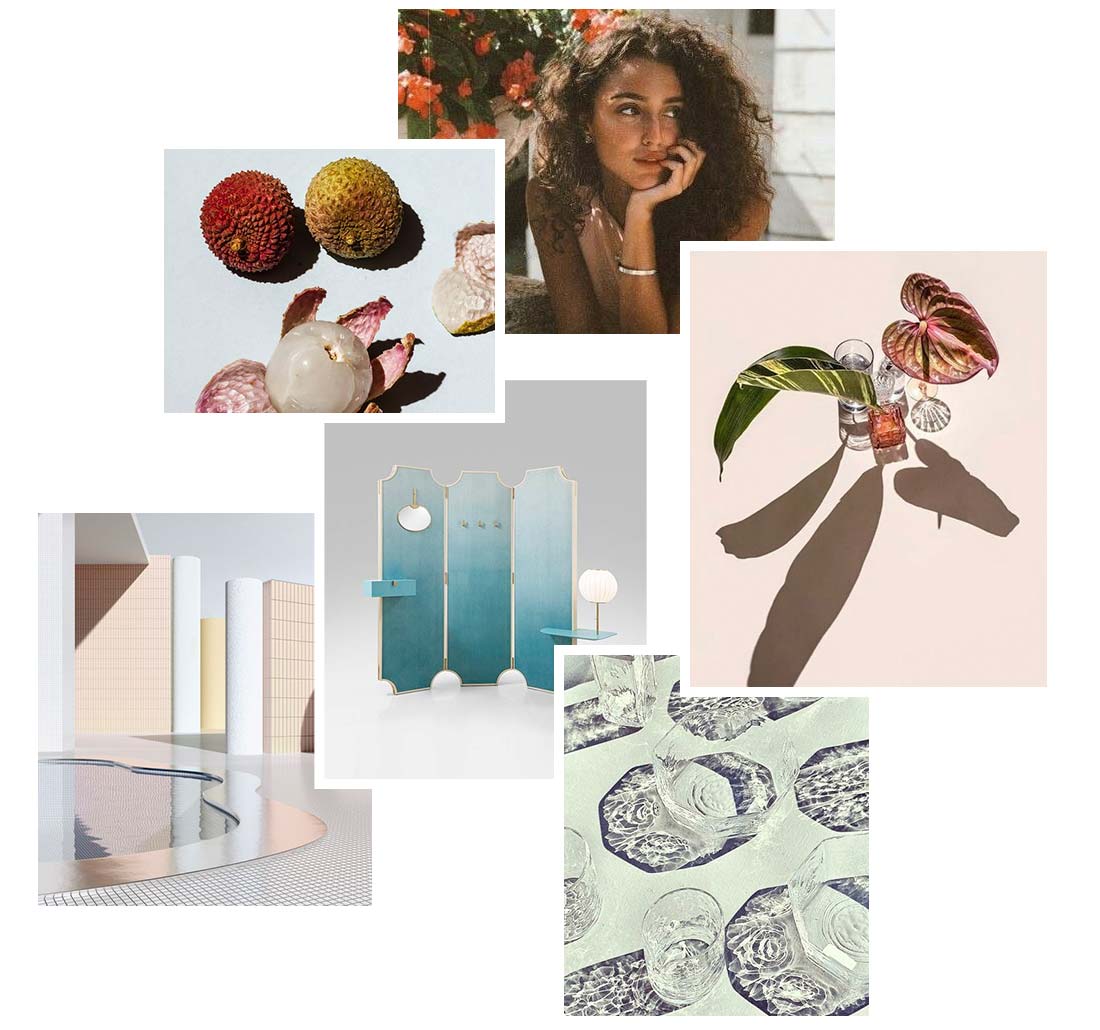 Taking reference from the facets found in ornately cut Victorian glass, our design team have created curved geometric motifs resembling petals and leaves, which appear across the collection in various manifestations.
Explore the pieces in the collection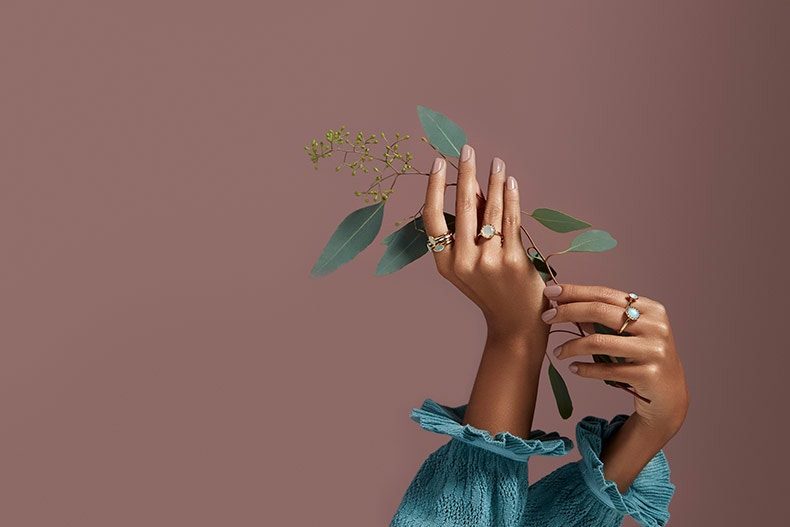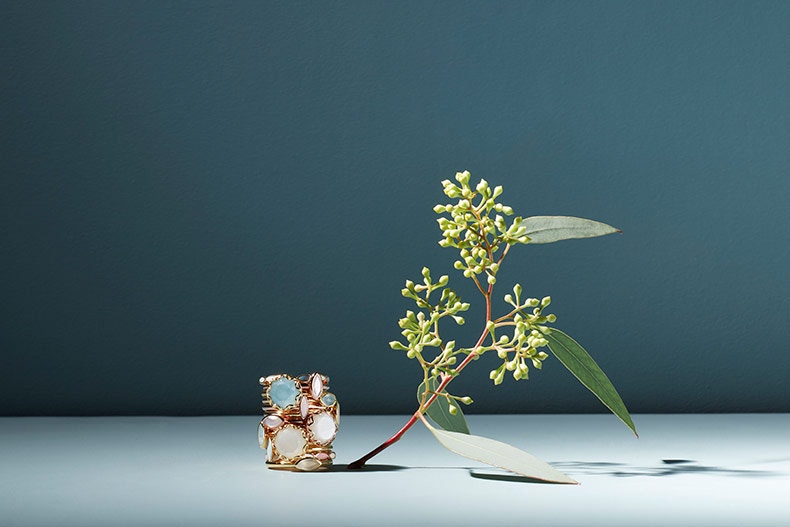 Marquise cuts and articulated links have been used to create a new, different aesthetic. This natural yet contemporary collection includes pastel gradients and showstopping cascading drop elements.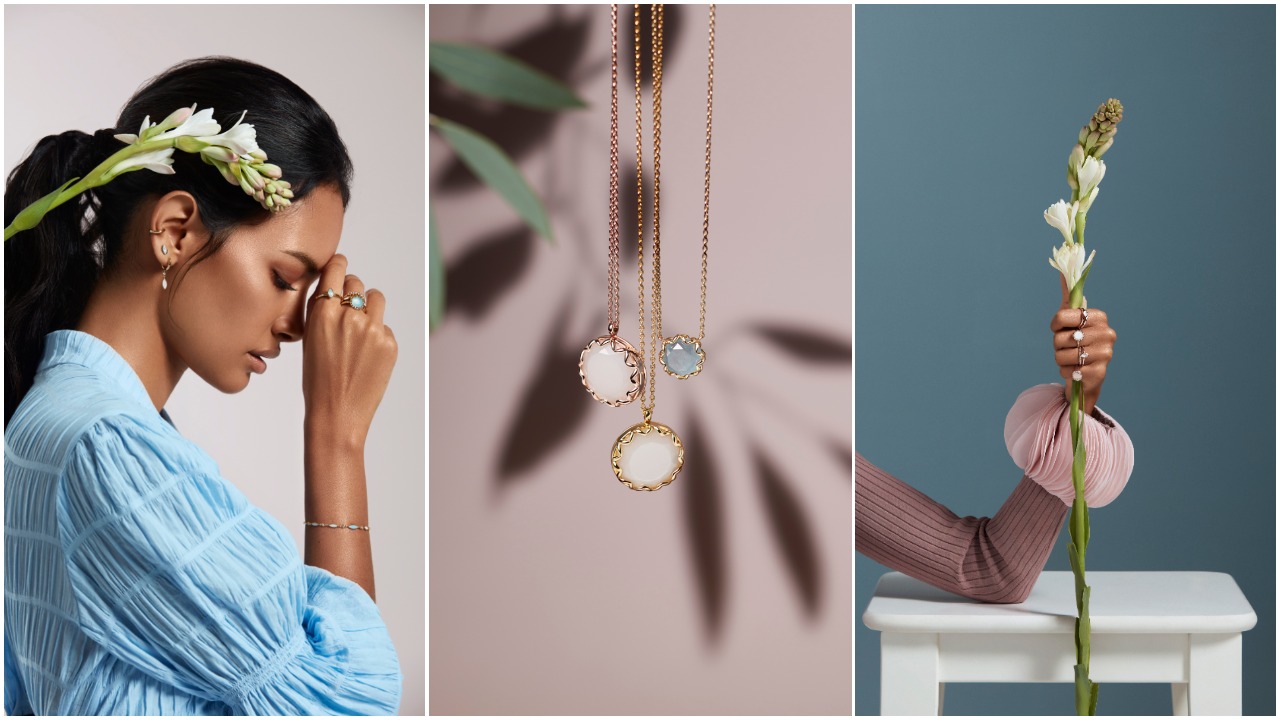 If you're looking to brighten up your collection, you can expect fresh stacking rings, bracelets and earrings with pastel gradients, showstopping gemstone lockets and so much more.