At Astley Clarke we believe in diamonds for everyday...not just occasion.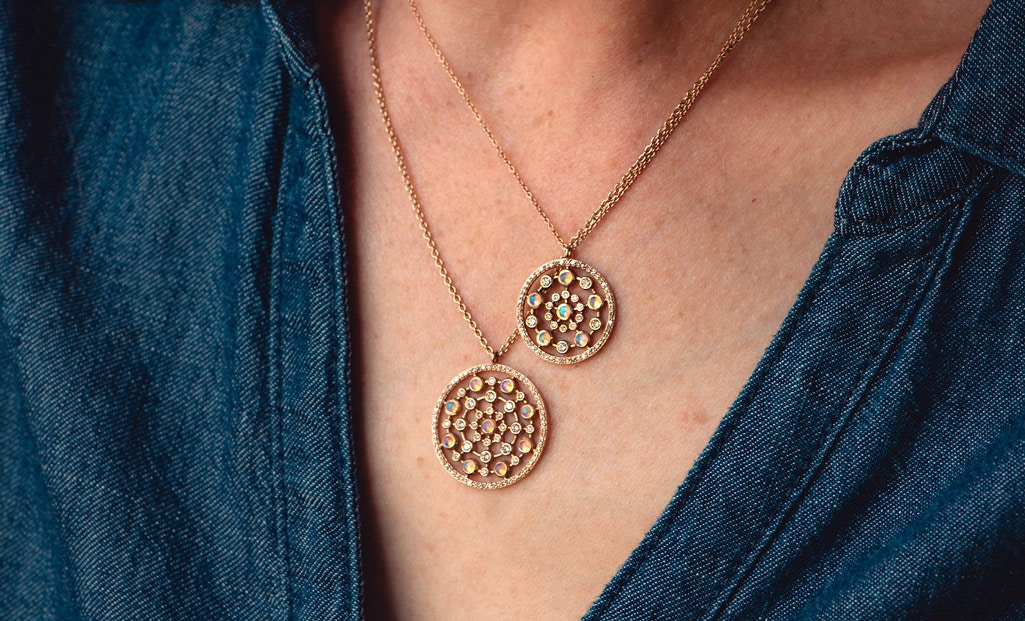 Designed with a variety of light-reflecting cuts from princess to pavé and showcasing modern silhouettes, our effortlessly wearable diamond pieces are sure to be taking centre stage.
Here's how we style out top investment pieces, that we guarantee will be gracing your wardrobe for many seasons to come.
Ray of Light: 
Rising Sun Diamond Pendant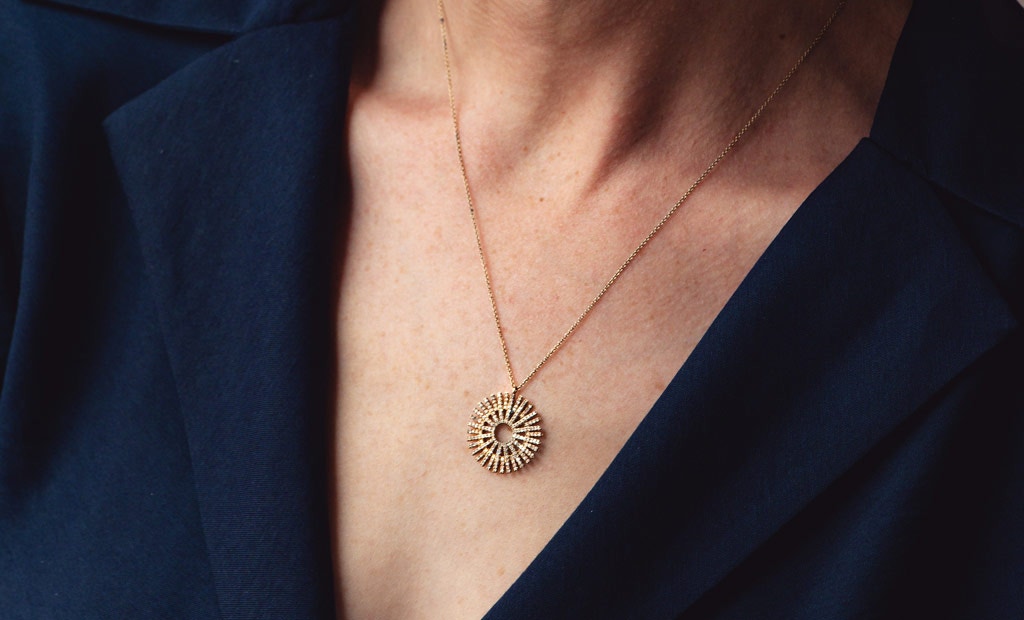 Combining recycled warm gold with glittering diamonds in radiating circles, our Rising Sun pendant is sunlight captured in fine-jewellery form.
Style it: Let this piece do the talking and style with a dark linen blouse and white denim for effortless everyday style.
Or for after-dark elegance, match with a plunging neckline or open back ensemble.
Pair with: Complete the look with simple diamond studs or mini diamond halo hoops.
Fire & Ice:
Triple Icon Nova Opal and Diamond Ring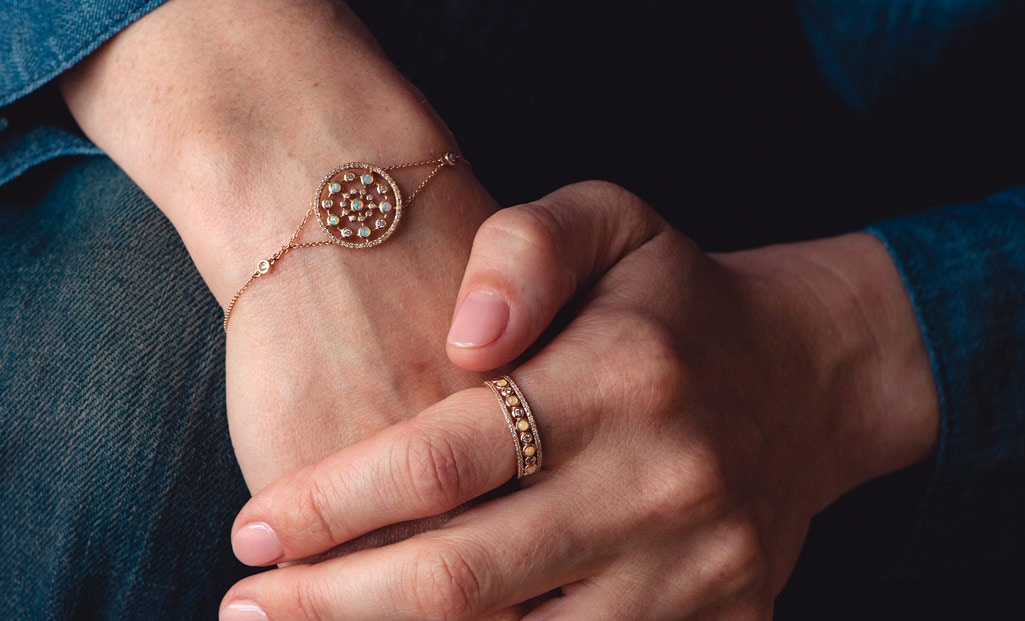 Our Icon Nova collection pairs fiery opal with glacial diamond to create rose-gold fine-jewellery designs that take you effortlessly from day to night.
For a modern-day, romantic take on the classic eternity ring, look no further than our Triple Icon Nova Ring. Two slim pavé bands surround a central ring that alternates colour-changing opals with shimmering diamonds.
Style it: Wear as a statement eternity on your index finger or be bold and style as an ostentatious pinky ring. Match the iridescent opals with dark denim for a touch of opulence in your everyday.
Pair with: Enhance the look by styling with the Icon Nova Bracelet.
Rose gold not your thing?
Our Icon Nova Collection is also available in glowing yellow gold and icy white gold.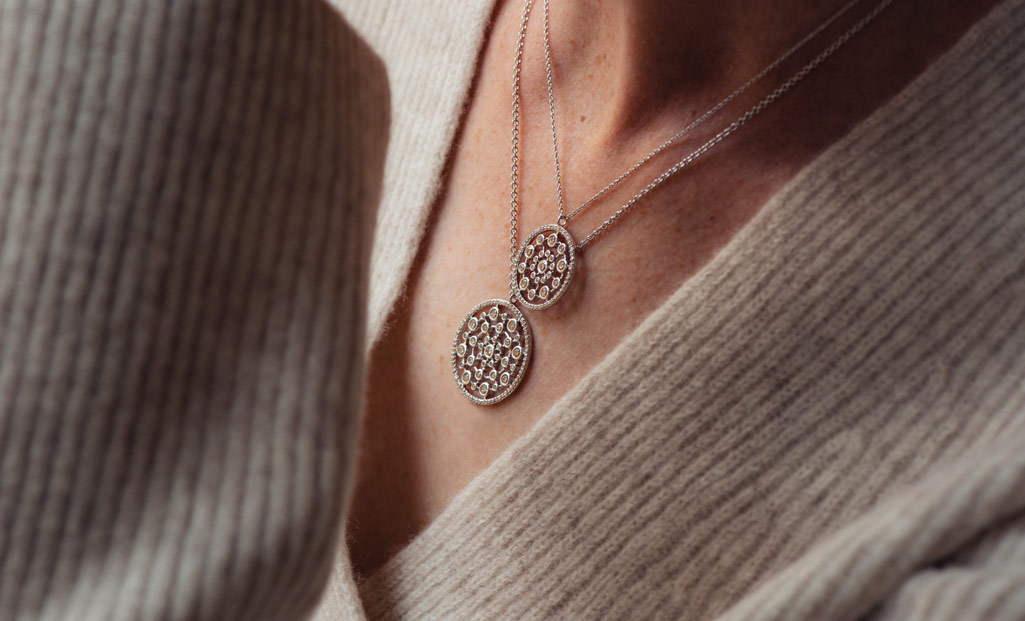 Universal Appeal:
Comet Burst Diamond Hoop Earrings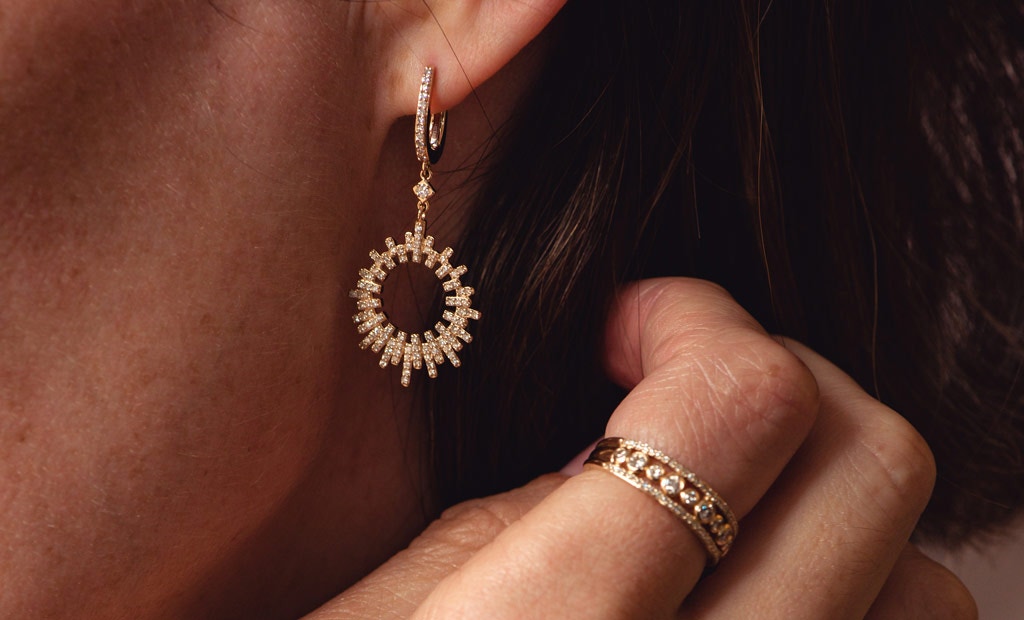 Taking their unique shape from the organic forms of comet showers as they radiate across the night sky, these Comet Burst Diamond Hoop Earrings will become a striking addition to your jewellery collection.
Style it: Casually pair with a light white cotton shirt and denim cut-offs as an everyday style statement. Or take centre stage and style with a classic LBD and soft, tousled up-do for a night in the city.
Pair with: Compliment these show-stoppers with an elegant eternity ring, the Triple Icon Nova Ring and Comet Eternity Ring are our personal favourites.
Picture Perfect: 
Large Icon Diamond Locket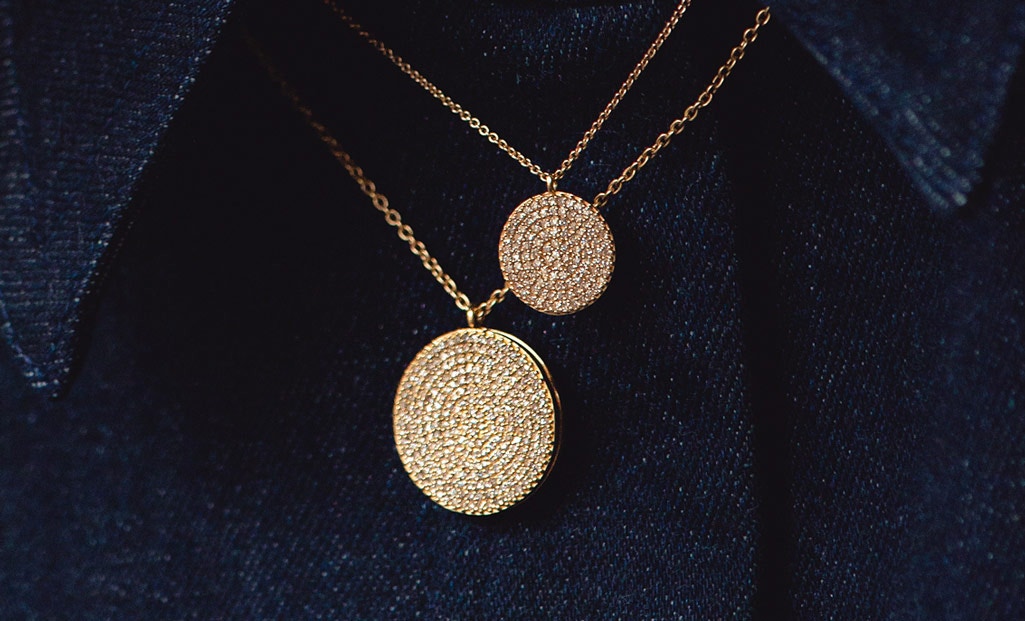 Our Large Icon Locket makes every day an occasion. With concentric circles of pavé set diamonds on a solid 14 carat gold disc, this Icon surpasses its name as a truly timeless AC investment piece. Layer luxuriously with other fine necklaces or wear alone for an opulent statement. Make it personal by adding a photo and engraving for a memorable keepsake to treasure for years to come.
Style it: Emulate our signature style with diamonds and denim; pair with a dark double denim ensemble for a true laid back luxury.
Pair with: Why have one locket when you can have two? Pair our statement Large Icon Locket with our bestselling Mini Icon Locket for a truly modern and luxurious necklace stack. If you're simply not a locket person, our Icon Diamond pendants are the perfect alternative.