There is no doubt in our mind that Pearl jewellery delivers a timeless sophisticated look, modern elegance meets the lifelong vintage status making these iridescent gems a must have for every jewellery box . Forget twin sets and matching drop earrings this jewellery staple is having an extended run on everyone from royalty to the red carpet.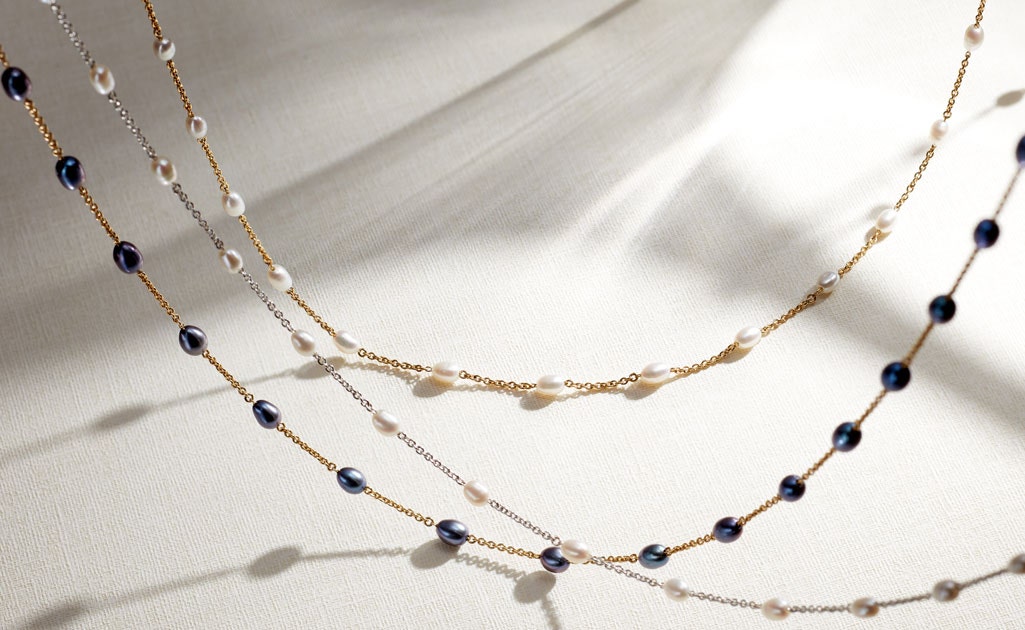 Wearing your pearls into autumn
Being usually soft lushly pink or white, and thanks to their origins, pearls have been associated with summer. They have a fresh prettiness that feels more at home with milkmaid dresses and ruffled blouses. Wedding season has also contributed to the idea that these politely perfect stones aren't really suited to the wild winter landscapes. Now it's time to rethink that position. Whether they are pastel pale or inky dark, autumnal pearls are now a thing. You heard it here first.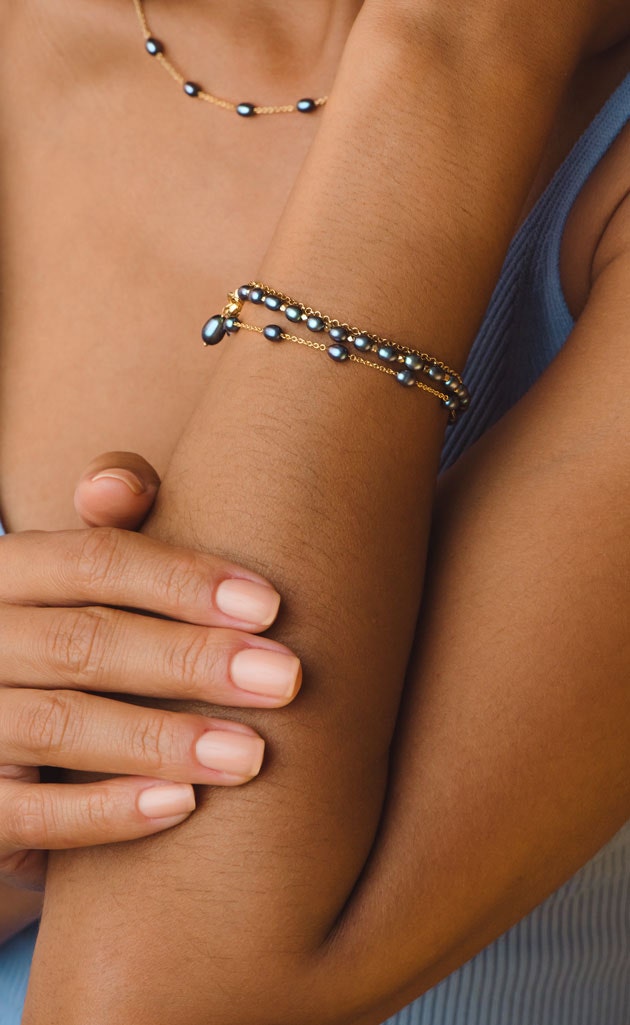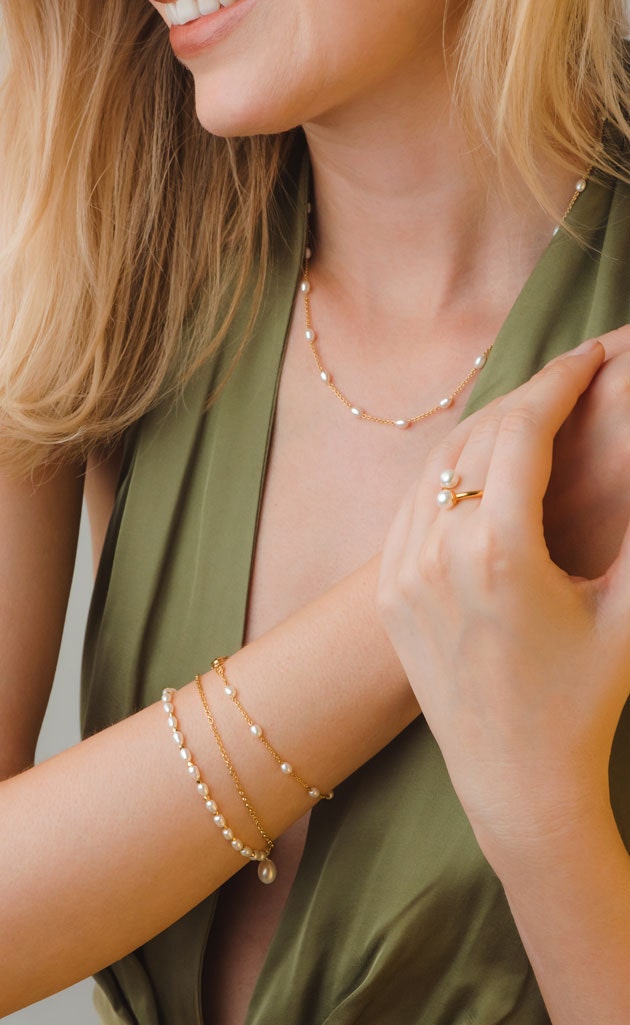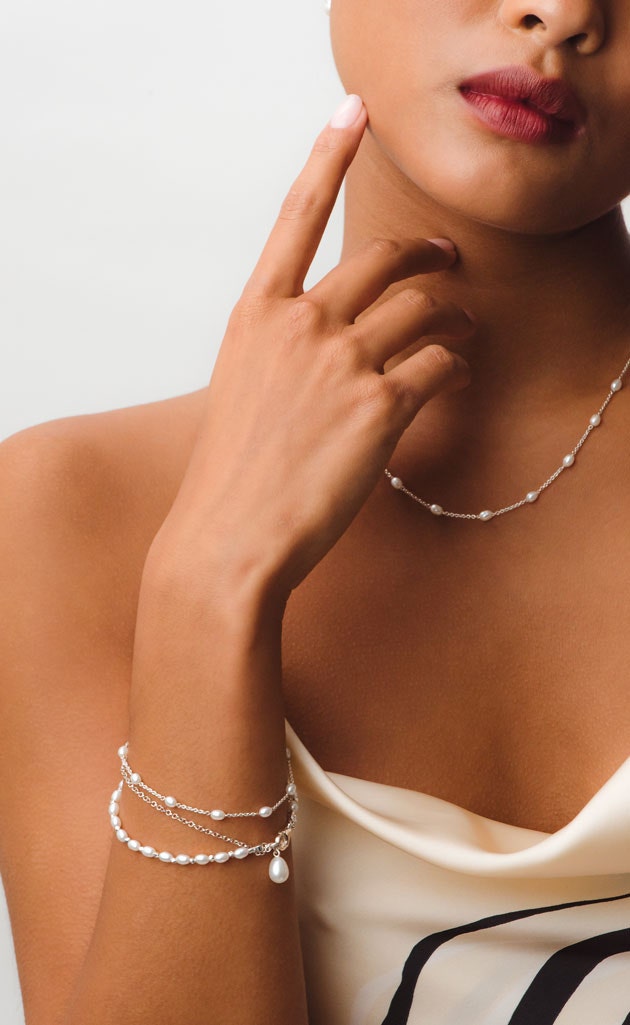 Seed pearls – your new season must-have
What are seed pearls? As the name suggests they are tiny pearls, usually measuring less than two millimetres in diameter. They are natural and can be formed in a saltwater oyster or freshwater mussel. Their size means they can be used for styles such as chokers or strung on gold vermeil chains for layering. Being dainty means you can stack them up with other designs or metals in a way that sometimes you can't with larger pearls.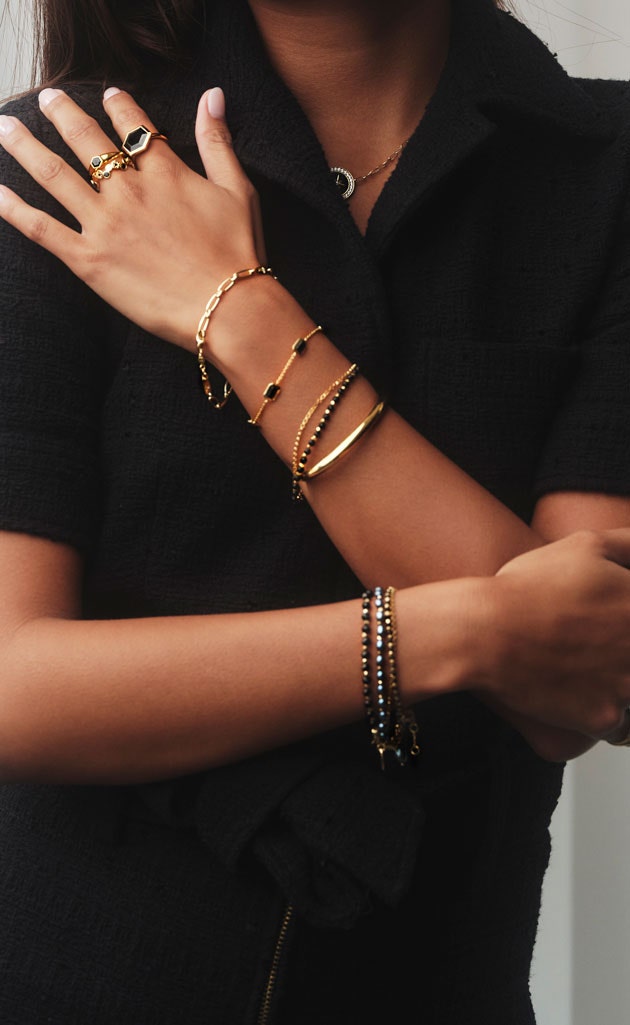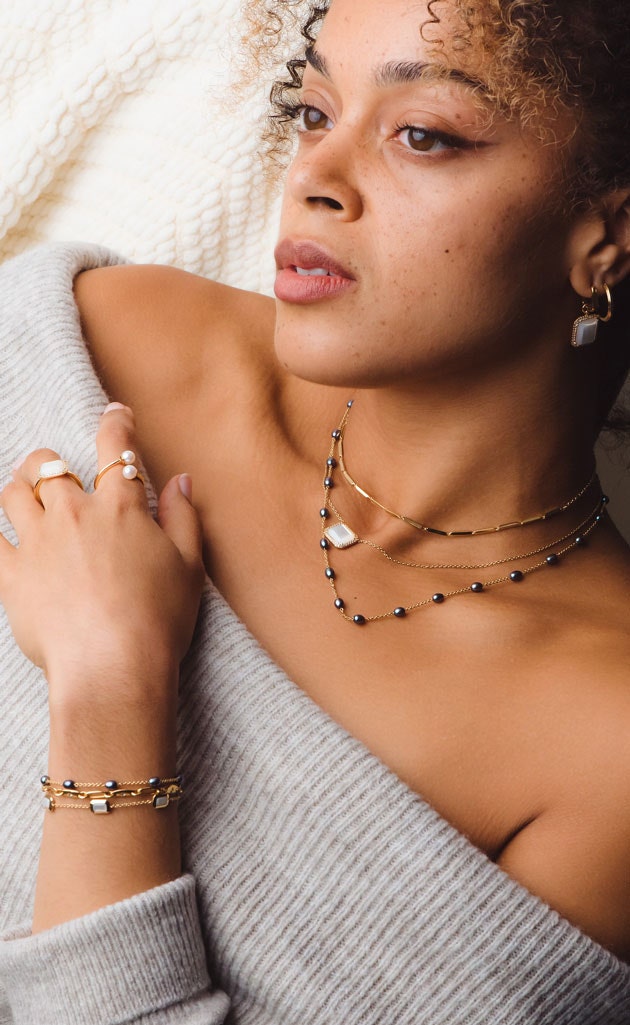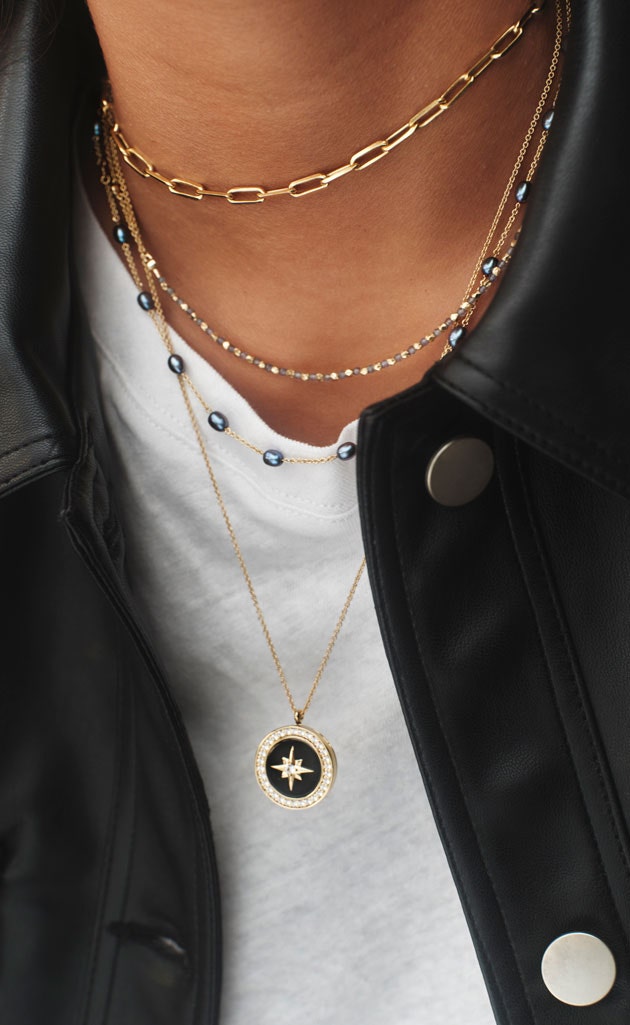 New rules for layering
Layering is all about contrasts – playing with proportions, mixing or matching metals. Give your pink or white pearls some edge by stacking them up with a classic gold chain or a bold gemstone locket or pendant. Alternatively, you could use our peacock-blue pearls to bring some drama. Experiment with colour by mixing our enamel choker with a strand and finishing the look with one of our Biography station necklaces. Or you could kee p things simple with a single elegant pearl strand and save thestacking for your wrists.