We're not here to set down rules and tell you that there is a right and wrong way to choose the right necklace length. We're not Trinny and Susannah and that is not our style. Think of this as the advice a friend would give – you can take it or leave it, but you know they have your best interests at heart.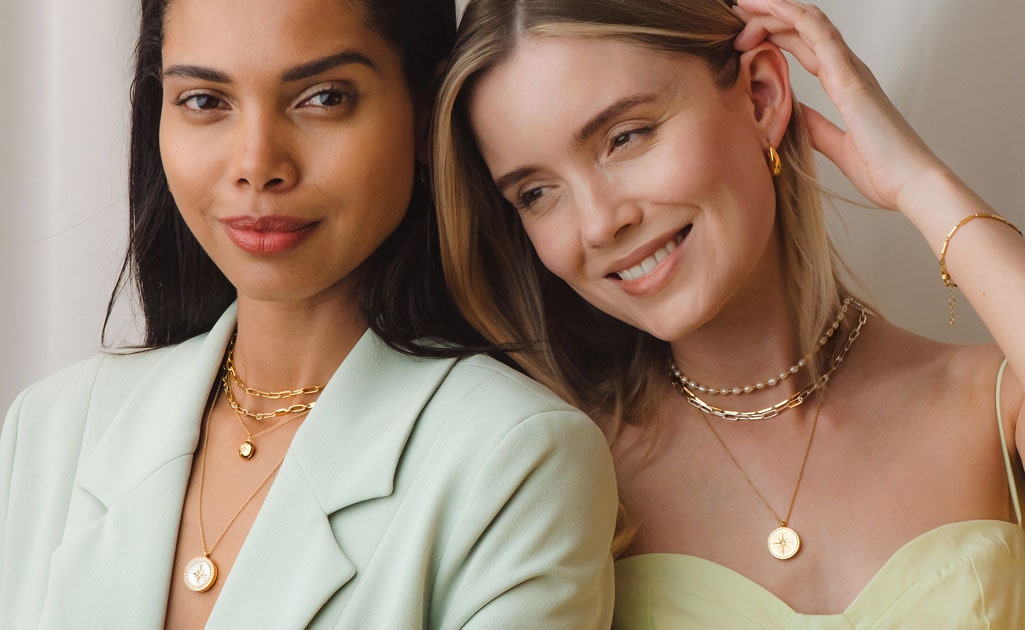 Necklace length guide
First up what are the names for the different lengths. The three below are the ones we stock at AC.

There are two longer styles – the Opera, 24-32 inches that is generally wound twice around the neck, and Rope, longer than 32 inches and used to create different looks depending on how it's wound around the neck. The following three are the ones you need to create a perfectly curated neckmess.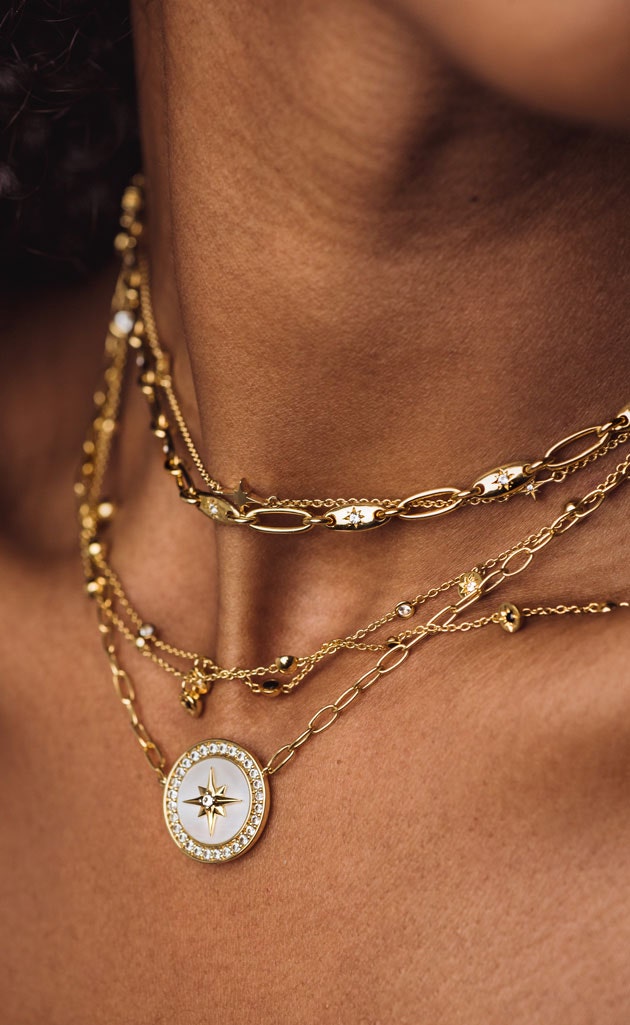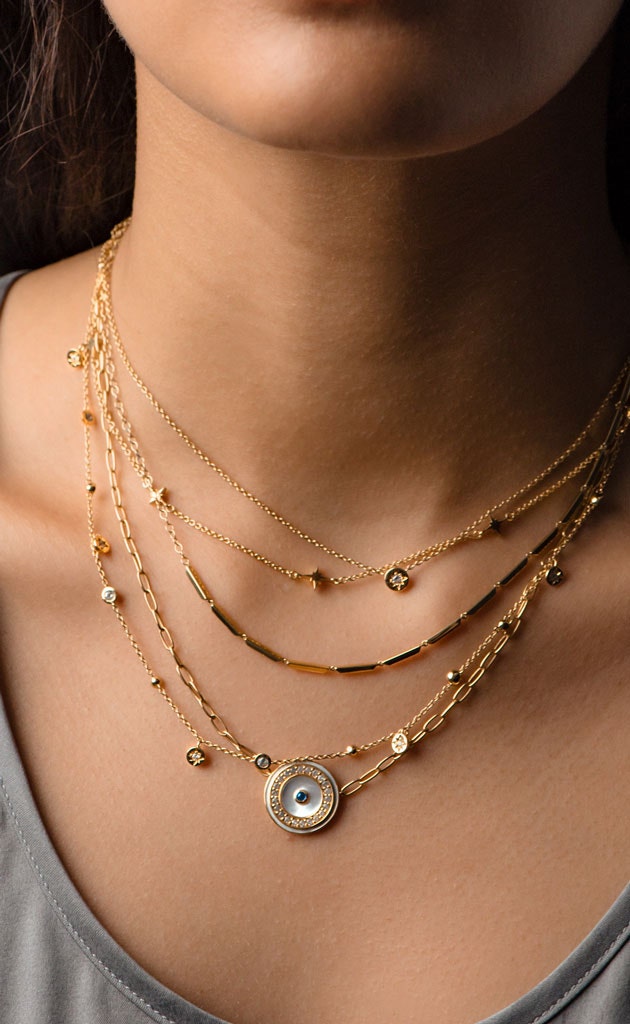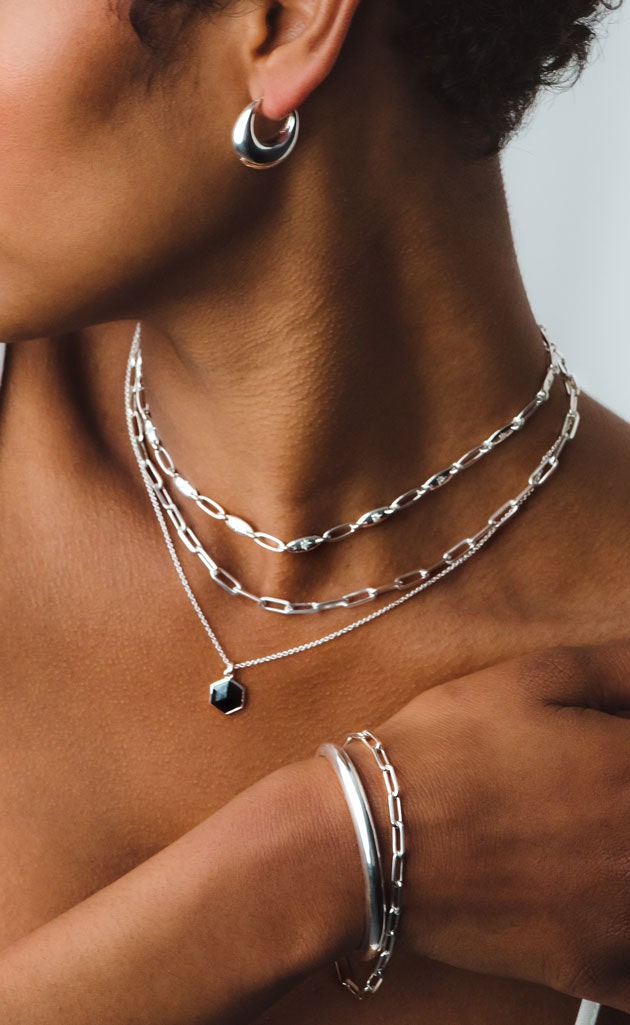 Collarette or choker:
One of the shorter styles you can find, usually around 16 inches, and sits at the base of the neck, just above the collarbones.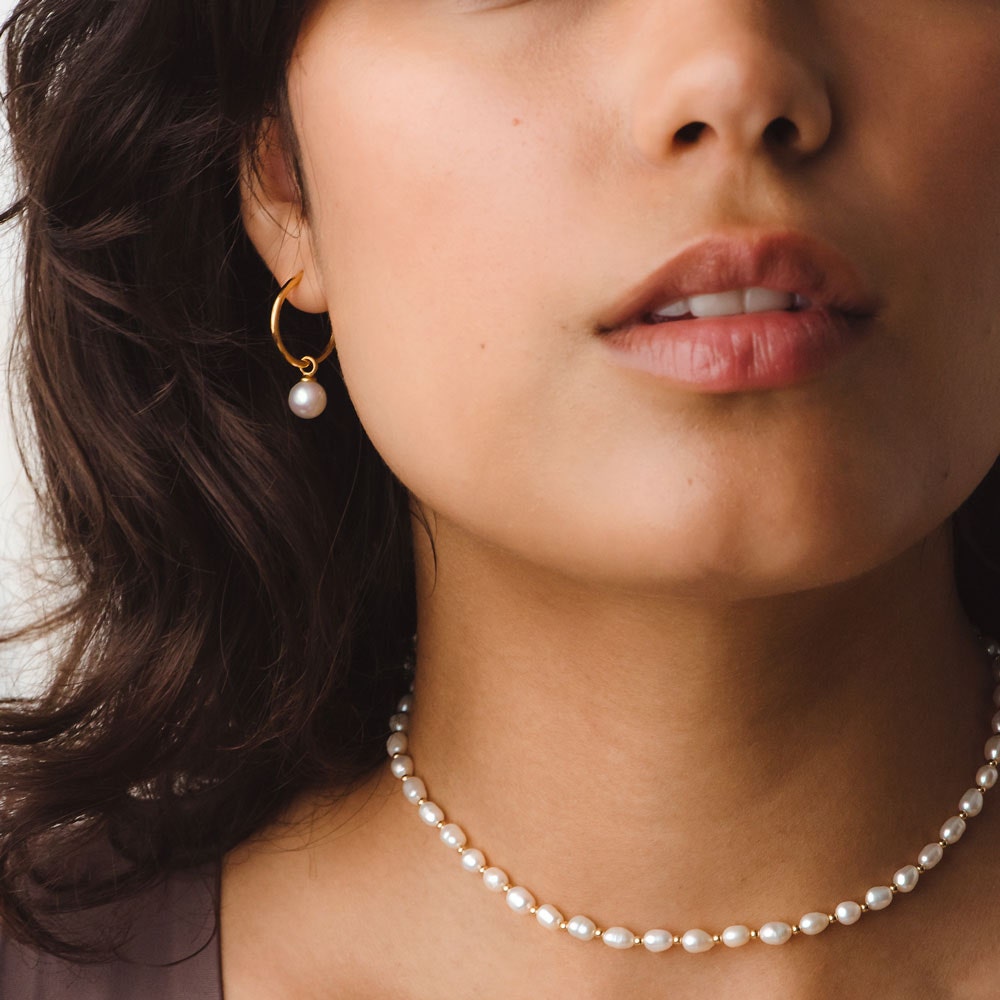 Princess:
One of the most common lengths because it is so flattering. It drapes across the collar bones and usually has a pendant or detail that sits in the suprasternal notch (or space between your collar bones).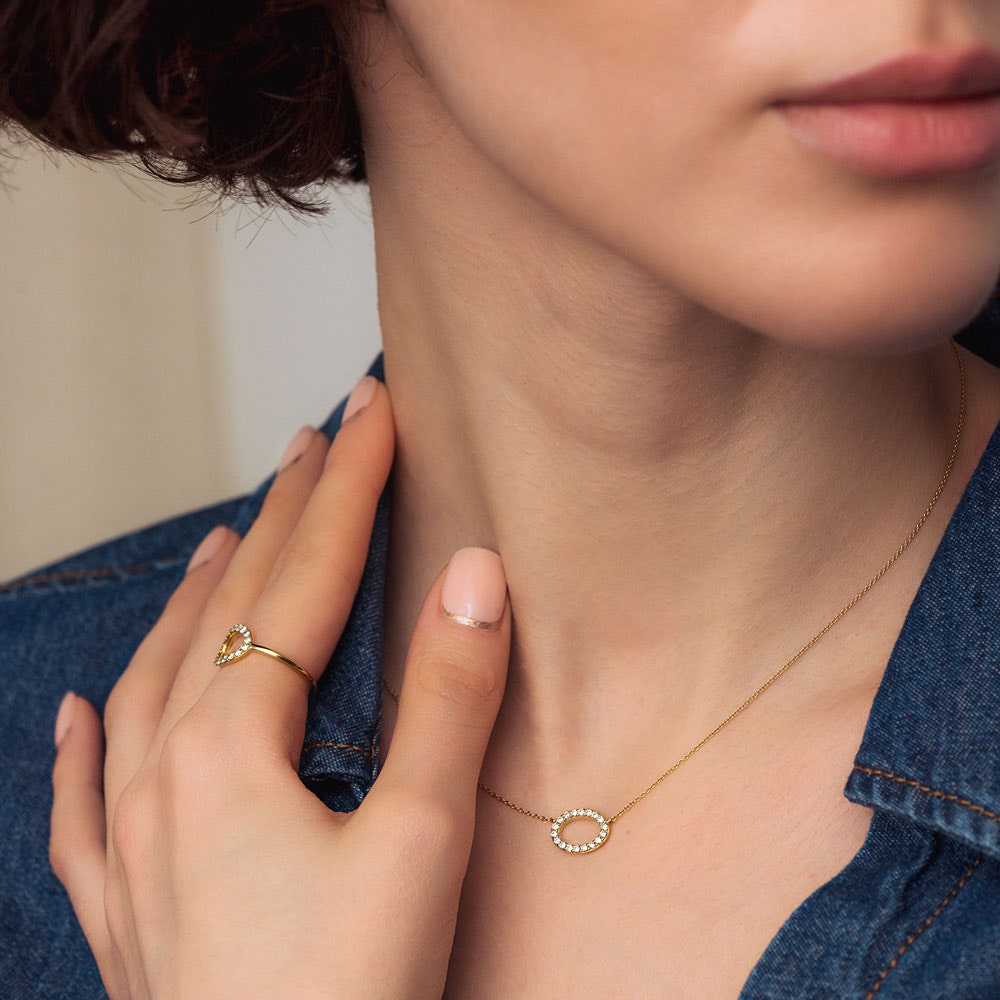 Matinée:
This can be anywhere from 18 -24 inches and is ideal for mid-length layers when worn with a princess length or a choker.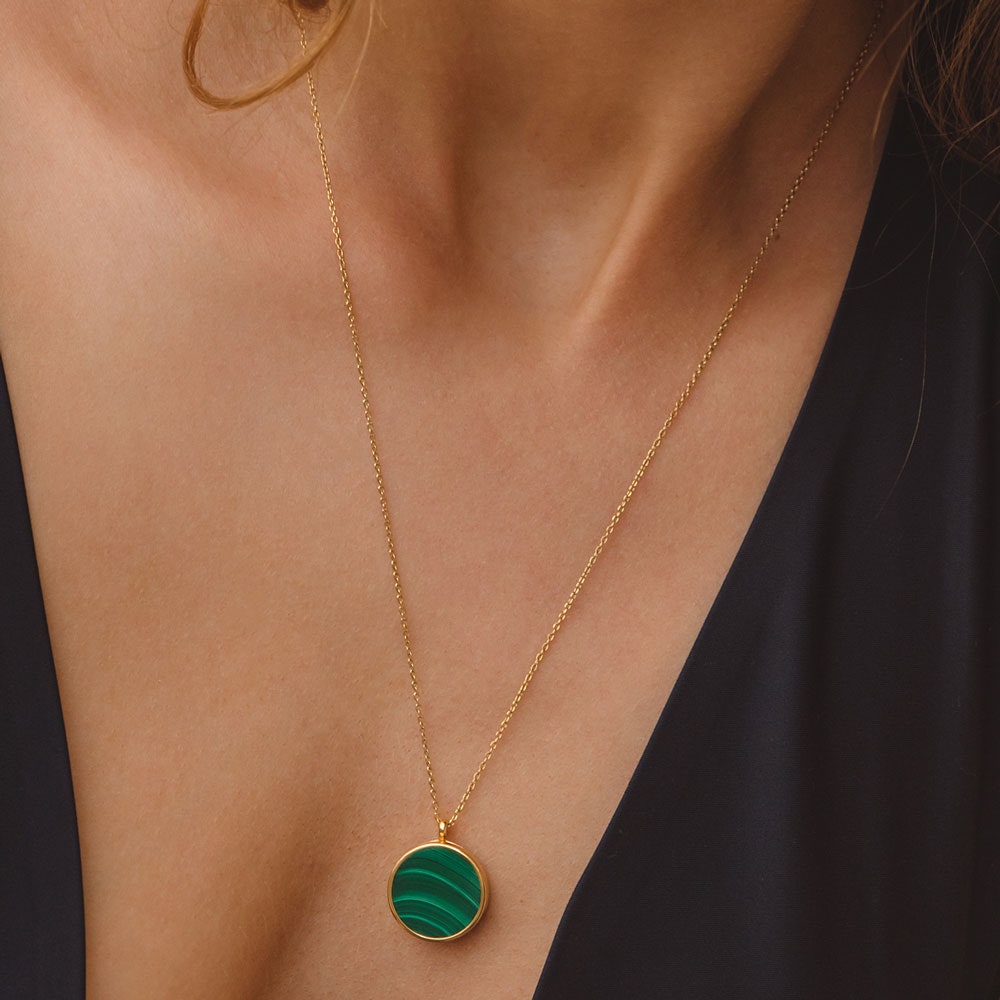 Lariat:
Taking its name from a rope or lasso used for catching or tethering animals, a lariat necklace has a decorative drop. It is sometimes referred to as a "Y" necklace after the shape it creates.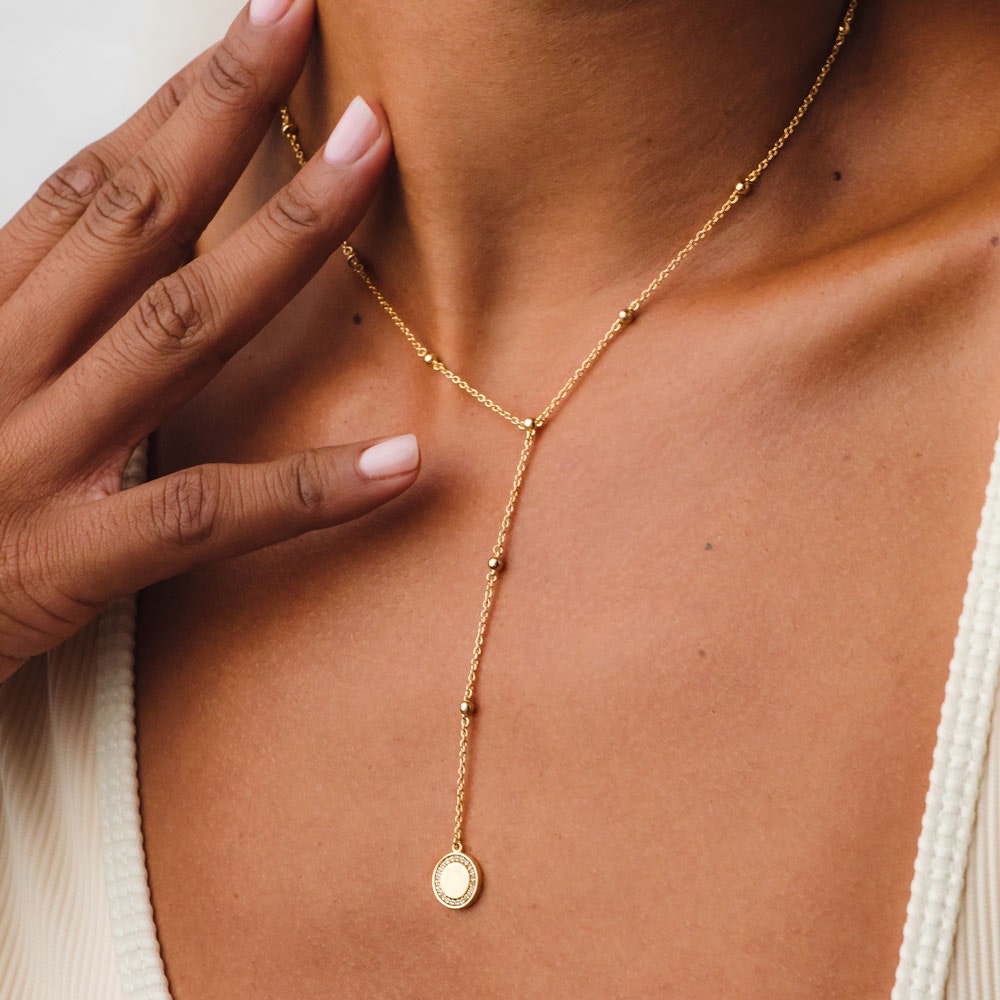 Layering different necklace lengths together
Start at the extreme – either the shortest necklace you want to wear or the longest – then fill in the gaps. For arguments sake, let's start with a choker. You can go jazzy with some Biography neon enamel or keep it simple with a gold chain. Next add a princess length, maybe with a colour pop like our Stilla pendant or keep it simple with a mini Biography locket or even add some diamonds. If you're sticking to three layers, this is your last and therefore should be your largest. Choose a locket, introduce a lariat, dazzle in diamonds (again) – just make sure it's a statement. If you want more, look at adding delicate chains into the mix. Our station necklaces or dainty pearl designs are ideal.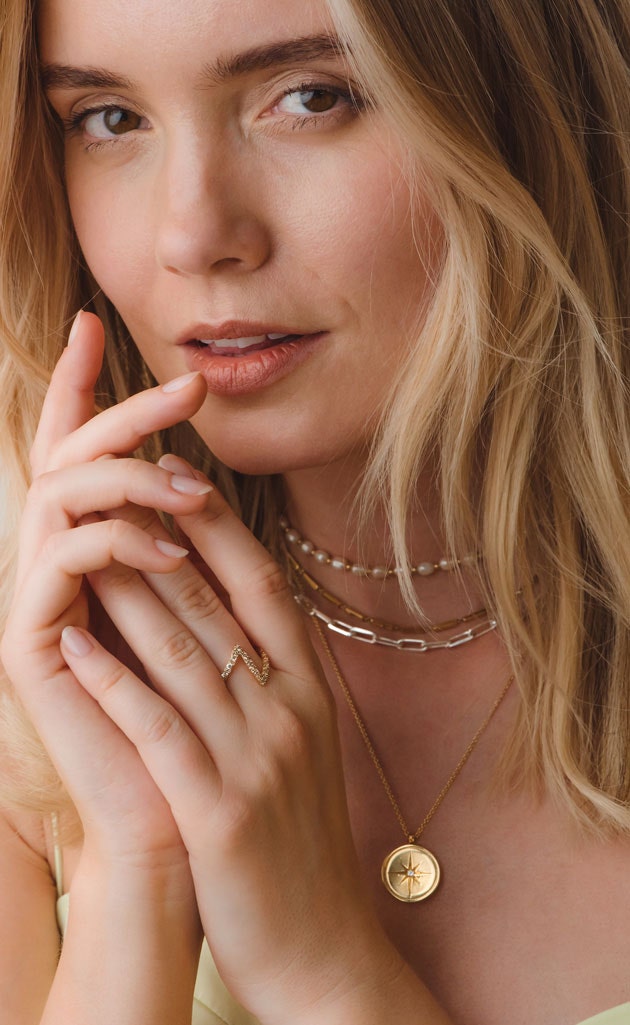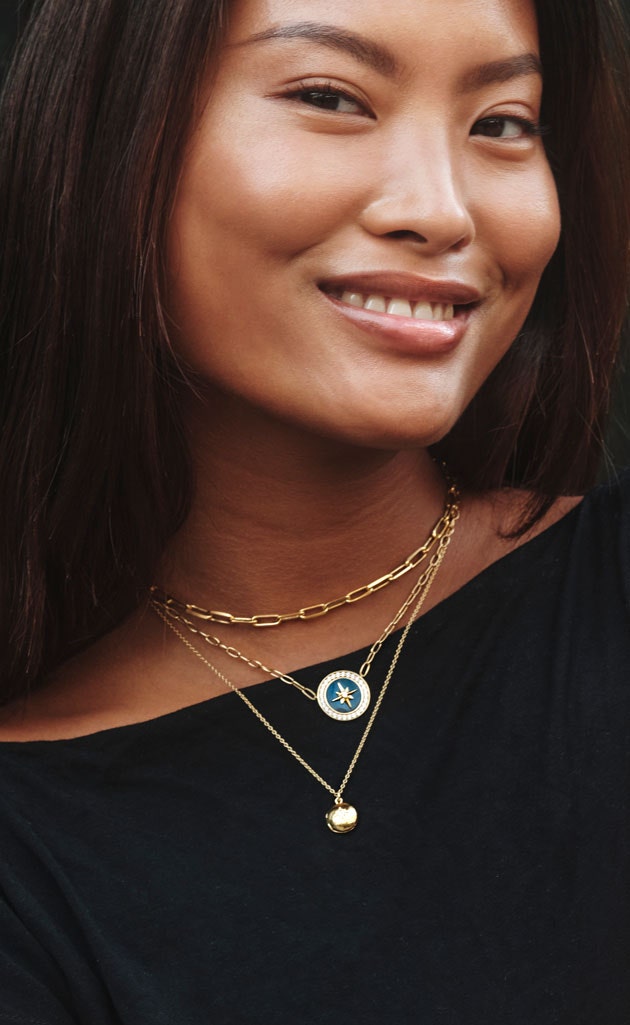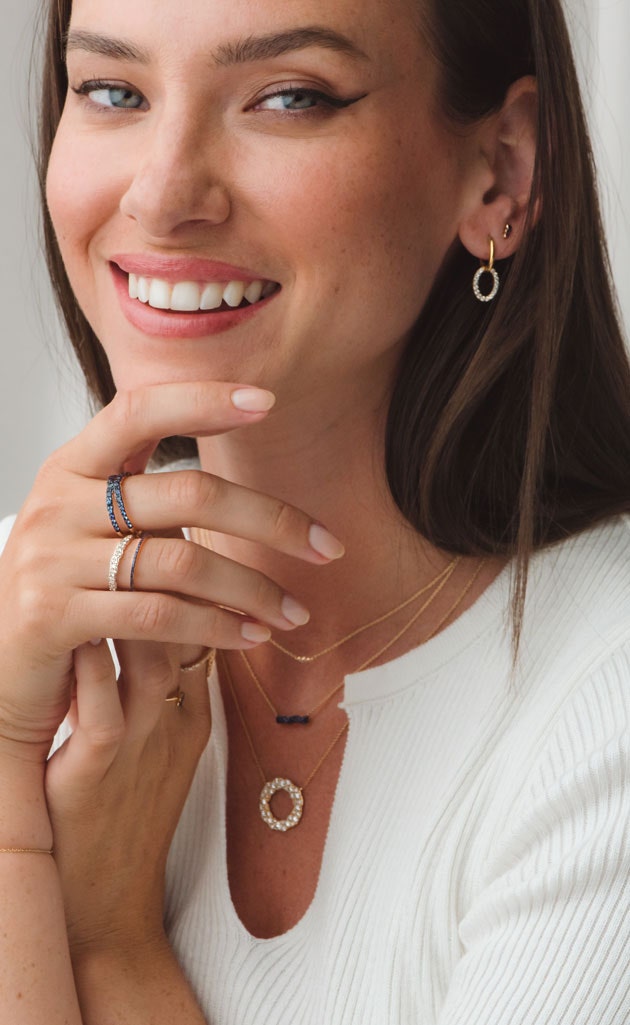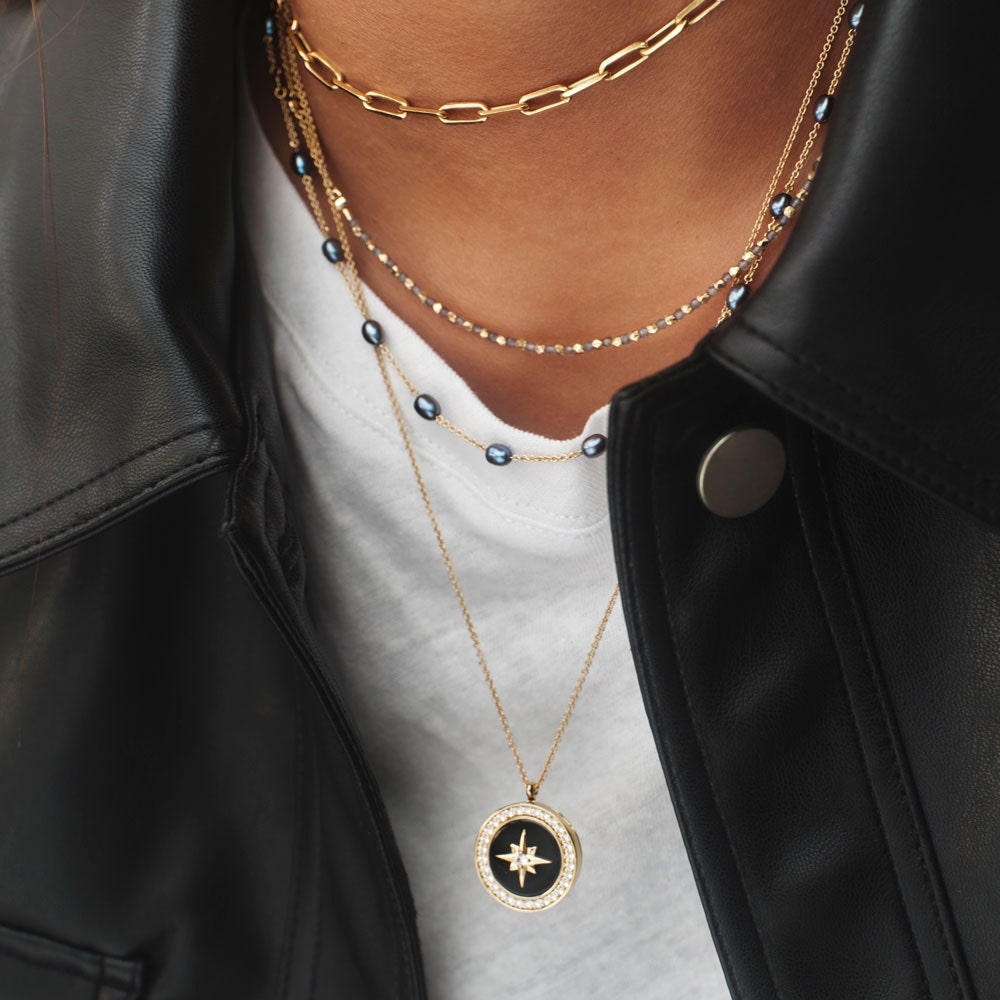 V-necks:
The common thinking is that V's go with v's, why have a plunging neckline if you're not going to put something in it. However, if you're working a layered neck, then starting with a close fitting choker then working down to something longer add to the drama.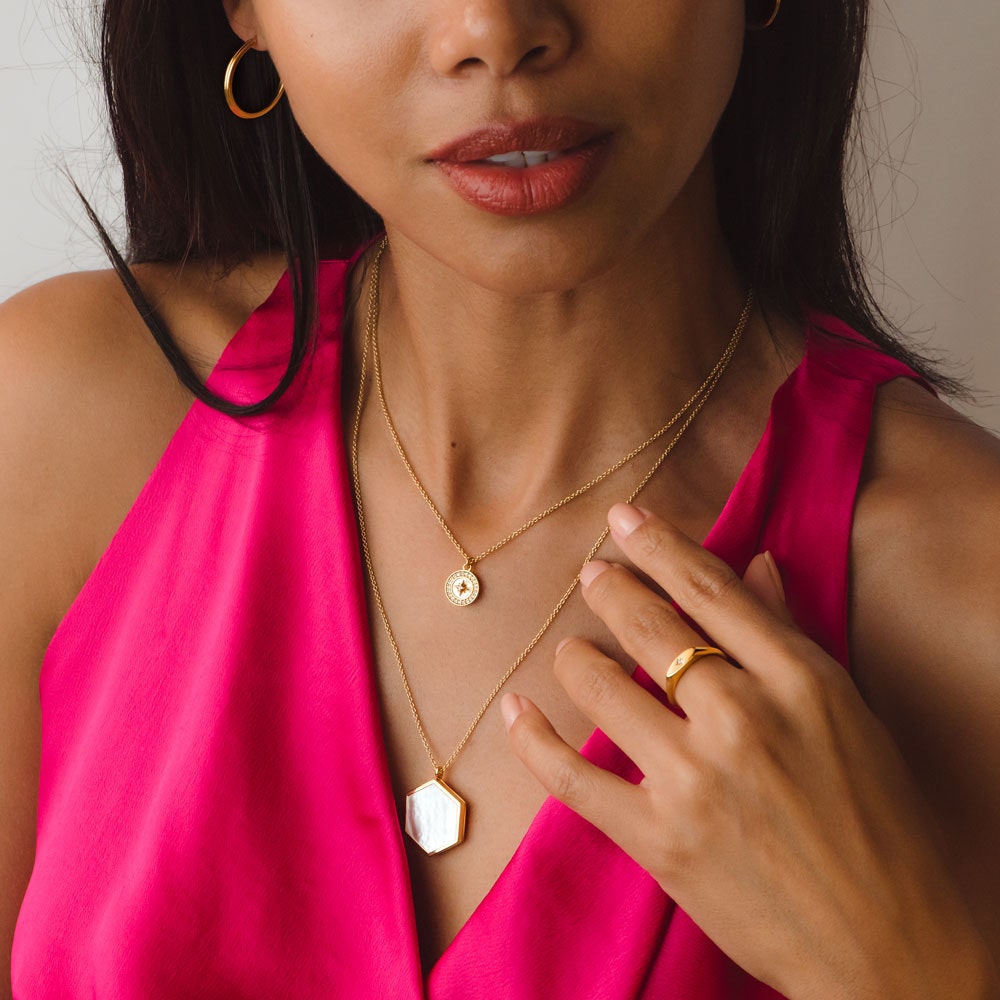 Shirts:
Anything goes with shirts. A simple gold chain with a crisp white collar is a classic; a jumble of delicate styles with a silk number, or a lariat with more buttons undone than you should. It really is up to you.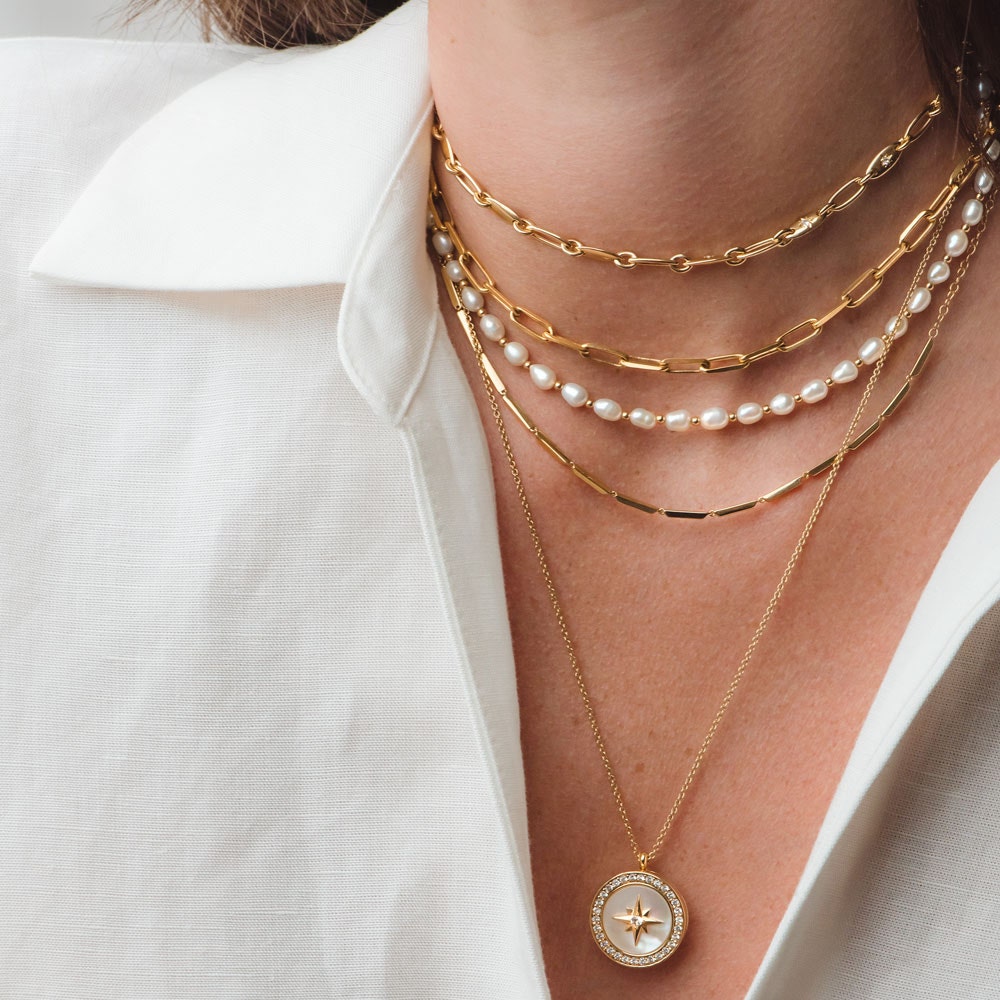 Polo necks:
A perennial fashion favourite, especially when worn under your summer midi dress. We like to wear a bold locket with a rollneck if it's a slim, close-fitting jumper. Though you could have one of our Soulful stones designs glinting at the base of the roll.