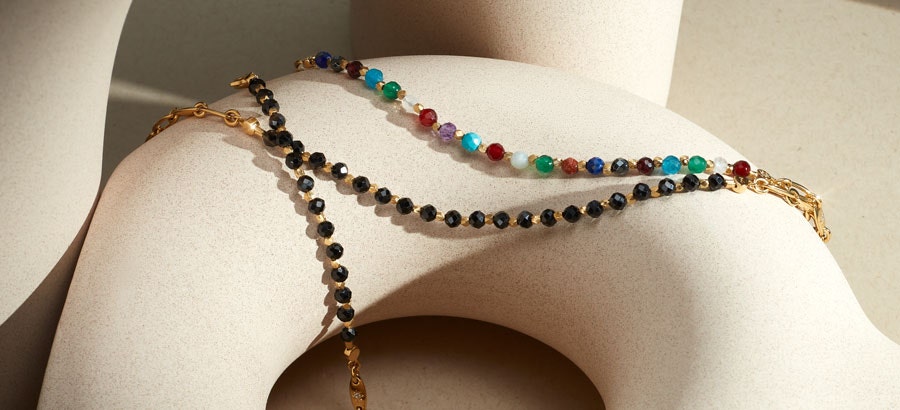 We are all seeking to find deeper ways to connect. In doing so we try to surround ourselves with objects that are personal, that mean something. Soulful Stones, Astley Clarke's latest collection, is about finding a deeper connection with ourselves through the healing energy of gemstones.
27 Items
Recommended
Price High to Low
Price Low to High
Bestseller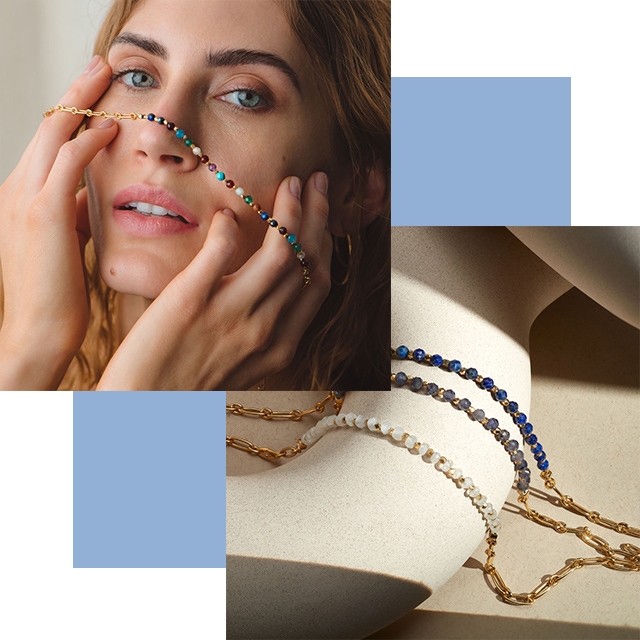 SOULFUL STONES
Soulful Stones is Astley Clarke's celebration of connection – to our planet, to each other, to ourselves. Harnessing the rich and varied energies of specially chosen gemstones, it is a line designed to to speak to people personally; encouraging them to choose the stones that resonate the most. Whether you're drawn to the enlightenment offered by lapis lazuli, the harmonising power of hematite, or the compassion found in green agate, find your stone. Choose your spiritual journey.
Find your balance, protect your energy, with our new collection: Soulful Stones. This is jewellery that looks good - and feels good too. Available in a range of energy-reviving stones, these wear-everywhere beaded necklaces and bracelets on 18 carat gold vermeil are designed to balance the mind, body and soul, for good vibes only. Which Soulful Stone speaks to your unique energy? Are you seduced by Spinel or under Moonstone's spell? Does Iolite inspire you or is lapis lazuli a wiser choice? Can't choose? Our Rainbow choker will send you into spiritual overdrive. Set yourself up for a truly zen summer with our new gemstone collection.
Learn more about our Soulful Stones and their meaning in our Gemstone Guide.