Back in 2005, long term stresses and 21st century fast paced living had taken its toll on Rebecca and Clare's health and skin. They decided to turn to natural skincare to solve their skin concerns, at a time when it wasn't highly regarded by consumers or the beauty industry.
Then, Rebecca retrained as a reflexologist after working both in Paris and the UK for a global beauty brand; Clare harnessed her passion for aromatherapy, having discovered the power of essential oils as a student, and they travelled the world to learn yoga, saying goodbye to a successful business career in the City. Read on to hear more about their inspiring journey, and how Balance Me skin-care was born.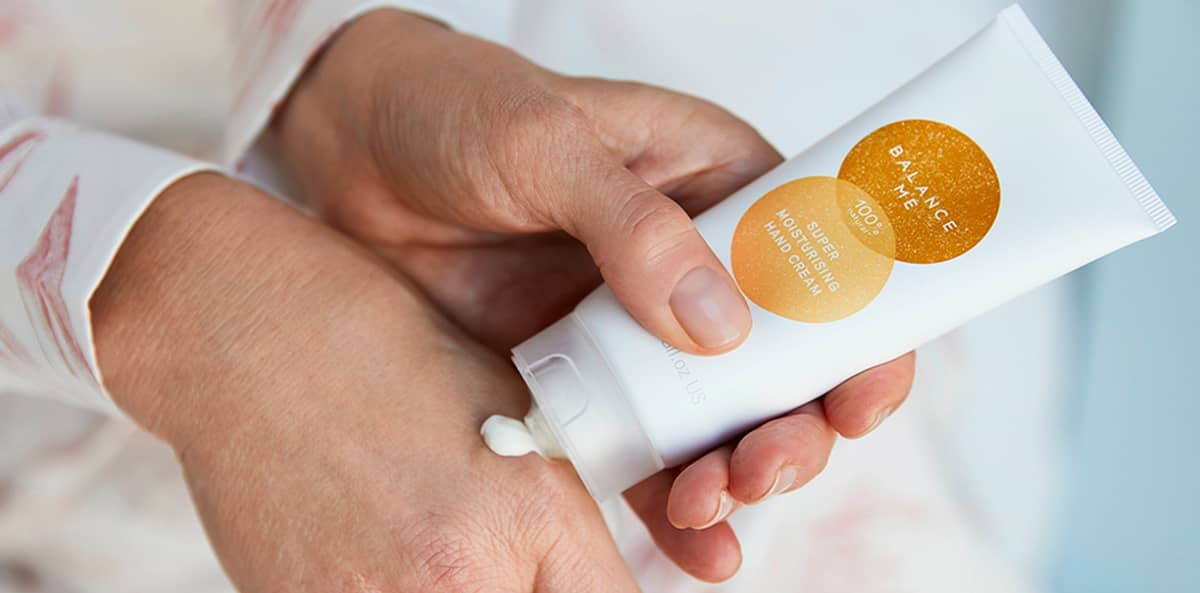 ---
Astley Clarke: How long did it take to get Balance off the ground and what was the hardest part of the business to develop?

Rebecca & Clare: We launched in 2005 and it actually only took about six months to launch Balance Me, we turned it around pretty quickly. We had a previous events business called Balance Being, which we had founded in 2002. Although it was a personal service business centred around encouraging wellbeing in the workplace, we were creating paraben, sulphate and petrochemical-free aromatherapy-inspired skincare to 'take a slice of wellbeing home'. In 2005, Topshop asked us to create 200 of our foot polishes to give to press and VIP's when they launched their shoe emporium. We knew we needed a UK manufacturer to help produce them as we'd outgrown creating the products in our kitchen and within 6 months, Balance Me was born! Before we knew it, we had caught the attention of John Lewis who offered us nationwide distribution in Autumn 2006, with a capsule collection of seven products. The hardest part to navigate was finding the right manufacturer who shared our vision for natural skincare. We weren't willing to compromise on the ingredients or formulations, and we remain as defiant today!

---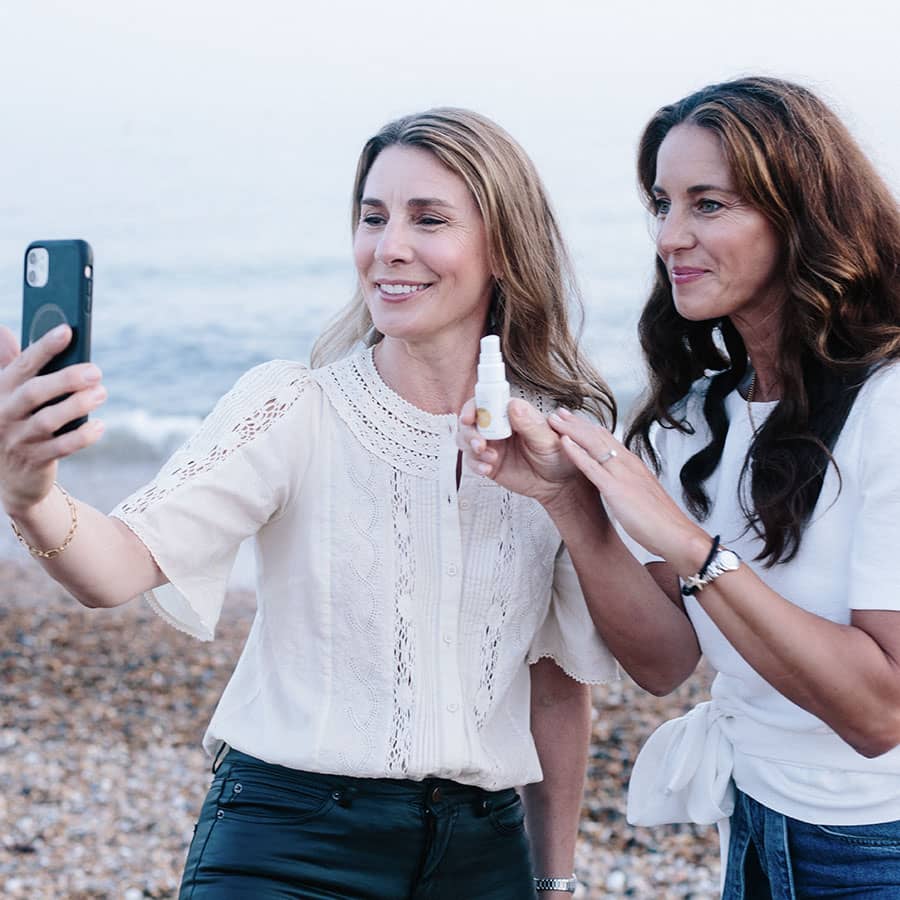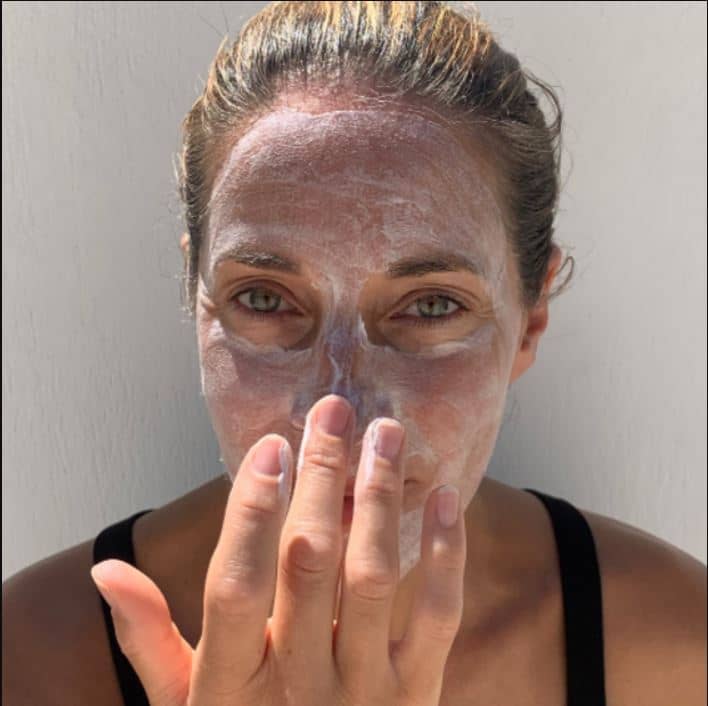 ---
Astley Clarke: You wanted your skincare to be natural, but this wasn't something the beauty industry was concerned with at the time - how did you find people willing to develop your skincare in the way you wanted?

Rebecca & Clare: Our manufacturer was used to dealing with natural essential oils, and they were behind us and understood the kind of products we wanted to create. Better than that, they really believed in it. Balance Me started out as a bathing range with bath and body oils, and the formulations were more straight-forward than they are today. We also needed them to agree to small production runs, as we needed to stick to a carefully curated capsule collection for launch.
Astley Clarke: What's it like being business partners as well as sisters? Do you have separate roles or do you both do everything together?
Rebecca & Clare: Well firstly we have trust, which is imperative, as any entrepreneur will tell you. Secondly, we both have our strengths and we play to them; Rebecca heads up the creative and marketing side while Clare looks after the commercial and operational side. There are crossovers and things we both need to do as the founders and faces of the brand, but we are both very passionate in our areas.
---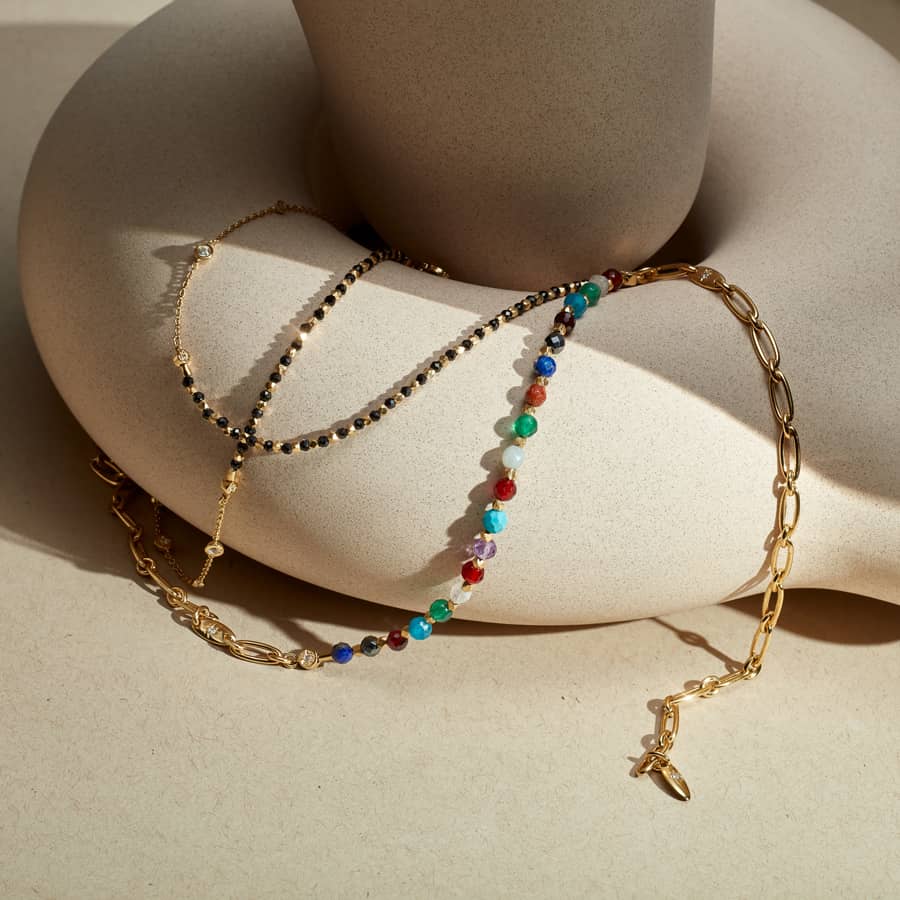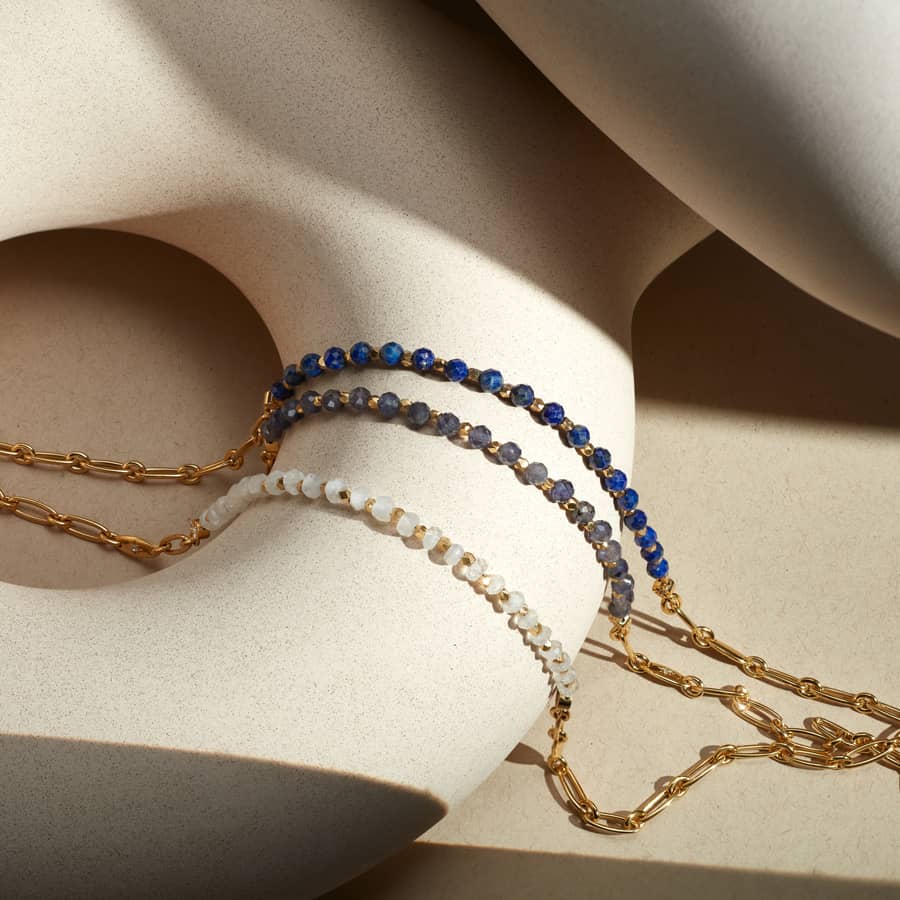 ---
Astley Clarke: Your brand is all about balance - what do you do to stay balanced?

Rebecca & Clare: We both left careers in the luxury beauty industry and management consultancy in a quest to find a better work-life balance. Rebecca retrained as a reflexologist after working both in Paris and the UK for a global beauty brand and Clare spent two years travelling and retrained as a yoga teacher while doing so. As our brand name suggests, we strive for balance. But it's not always easy as we are juggling a lot. We are mindful of our families and make time for them with holidays and fun activities. Social media has made it hard to 'switch off' as it's very much 24/7, but we make sure we make time for cold water swimming and yoga. Rituals are key too, with starting and the ending the day with a nurturing skincare ritual. Our mantra is 'skincare is self-care' and so we always stick to this.
Astley Clarke: Which Soulful Stones piece are you drawn to and what scent would you ascribe to them?

Rebecca & Clare: Funnily enough, we were both drawn to the Moonstone necklace and bracelet! The colour compliments are existing jewellery pieces and we were moved by what Moonstone represents; a woman's intuition, energy from the moonlight, tapping into our creative channels and sixth senses. Six is also Rebecca's lucky number too, so it's the perfect fit! Living in London with overcast skies and tall buildings, we really miss being surrounded by nature. We love looking at the moon and associate it with relaxation and travel, sitting on a beach at sunset and watching the glow of the moon on the water – we think of this every time we look at our Moonstone necklaces and bracelets. Astley Clarke transports us to other times and special moments!
---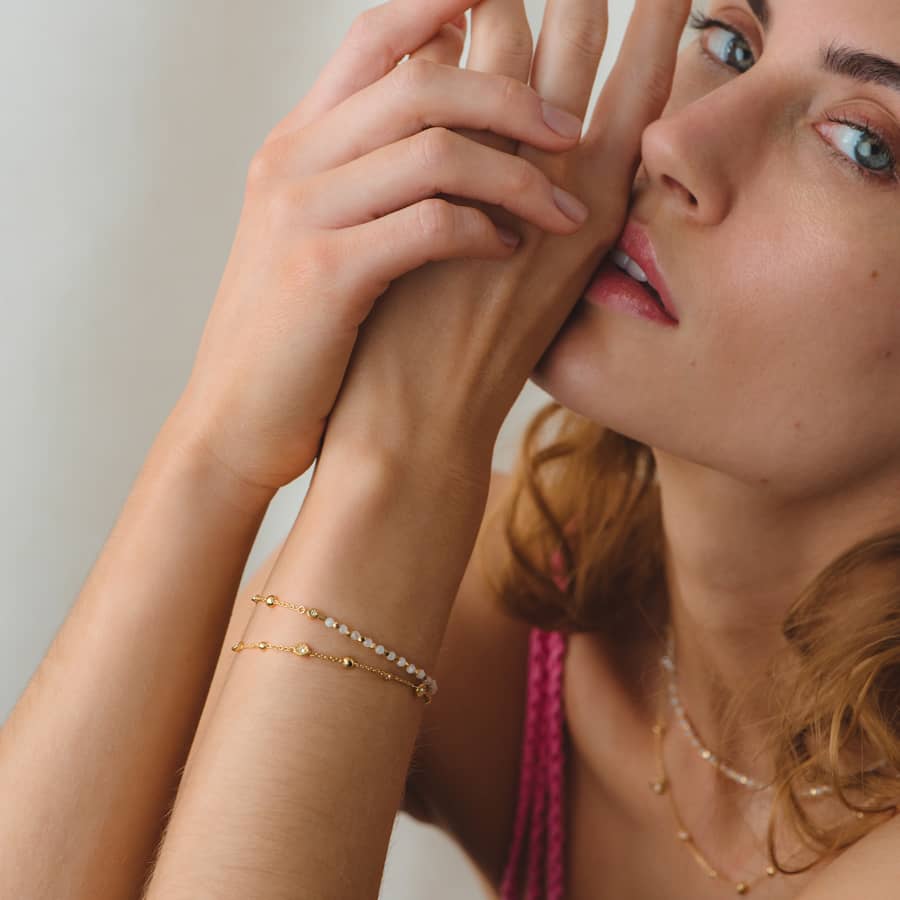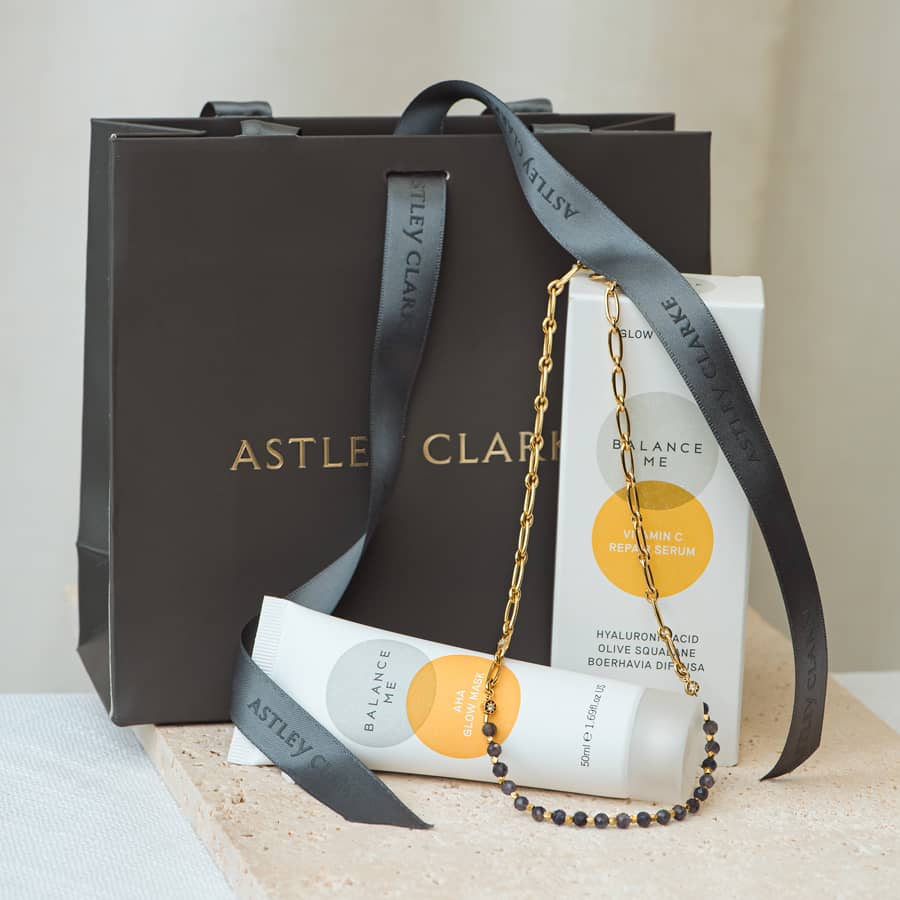 ---
About Balance Me
Fast-forward to today and the award-winning formulas are famed for restoring skin's balance, for every life stage and age. Balance Me has evolved and innovated as the sisters have juggled work, life and hitting those key life milestones: from first signs of ageing, through early motherhood to parenting teenagers, hormonal changes and beyond! Balance Me, as the name suggests is a brand that champions balance. Balance in life. Balance in skin.
In celebration of the Soulful Stones launch, we've teamed up with our self-care sisters at Balance Me for a FREE skin-care gift when you spend £95 or more on Soulful Stones. The kit includes a Vitamin C Repair Serum for maximum hydration and an AHA Glow Mask that promises baby-soft skin. Essential for a zen summer. T&Cs Apply*.
---