We LOVE locket here at AC - so we're super excited to add the new Heart Locket Necklace to the locket family. We're talking all things love and lockets, from the love locks of Paris to styling your locket as part of your jewellery capsule wardrobe.
IS THE HEART PADLOCK LOCKET FOR ME?
We're known for our lockets here at Astley Clarke, so adding a new one to the family is always a special occasion. The Heart Padlock Locket necklace in gold or silver is particularly special. With a dainty silhouette complete with two personal photos nestled inside, it's one of our smallest locket necklaces and looks like a pendant on first glance, making it a contemporary twist on a traditional style. Hearts are forever trending, from classic Victorian era design to nineties revival, they're always iconic, either as a symbol of romantic love, or self love.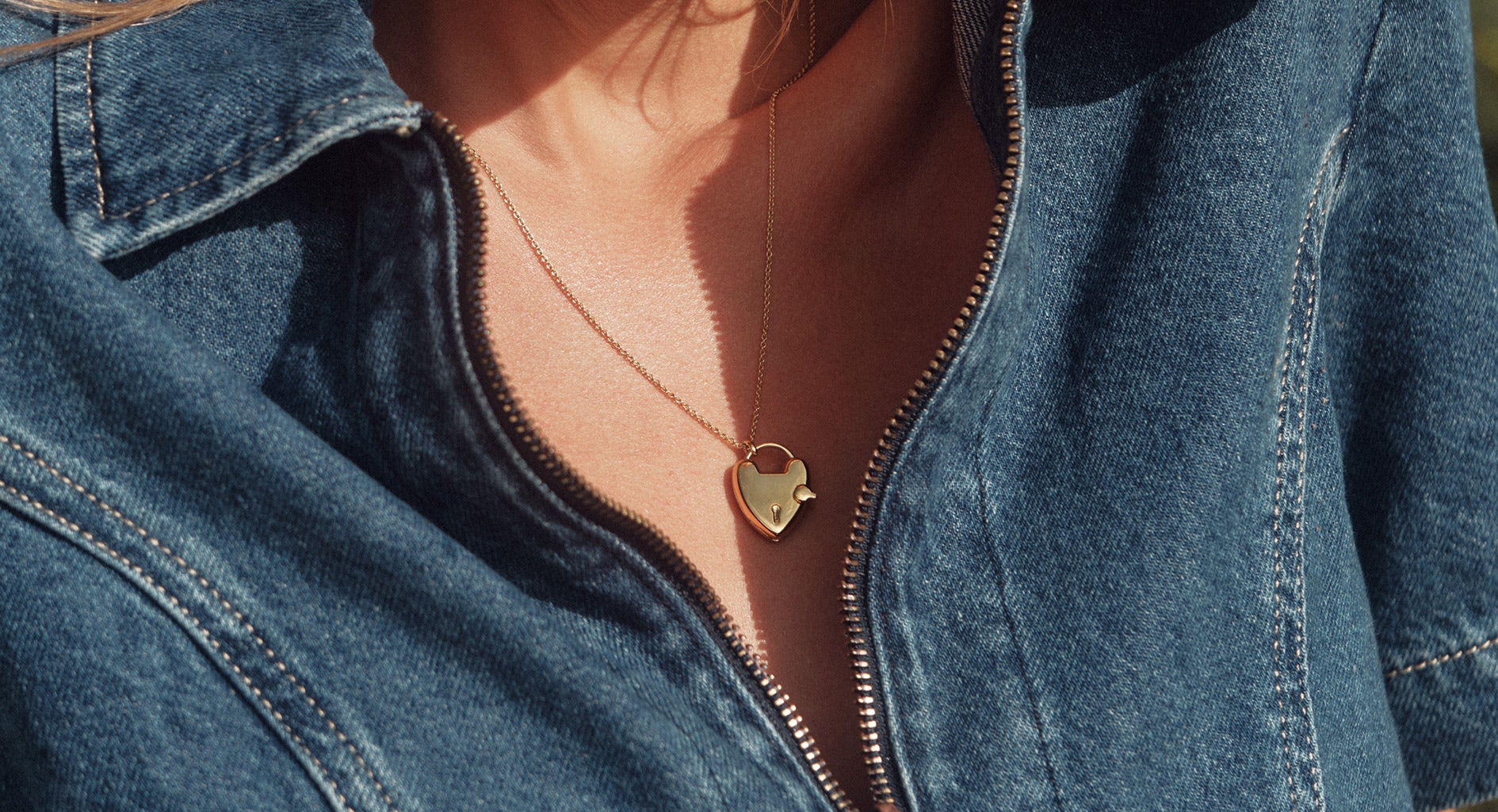 IS THE HEART PADLOCK PERSONALISABLE?
Absolutely. With its dainty silhouette, the locket looks like a pendant from the outside but secretly holds two special photos inside. Just upload your images at checkout and we'll print and fit them for free. It'll arrive with you ready to wear or gift. If you or your loved one ever wants to change the photos up, we'll do it for you.
LOCKETS MAKE REALLY SPECIAL GIFTS
We love the Heart Padlock Locket as a gift. It makes a lovely treat for yourself, a bride, new mum, proud dog parent, grandparent, sibling or best friend to carry their special people close to their heart wherever they go. Special holiday photos, precious childhood moments, favourite photos of you together… the possibilities are endless.
Our personalisation service is completely complementary meaning we'll print and fit your photos for free. Super handy if you're gifting, as your locket arrives ready to pass on to that special person. Add gift wrap for an extra special - and hassle-free - present that's sure to make them cry (with joy, obviously).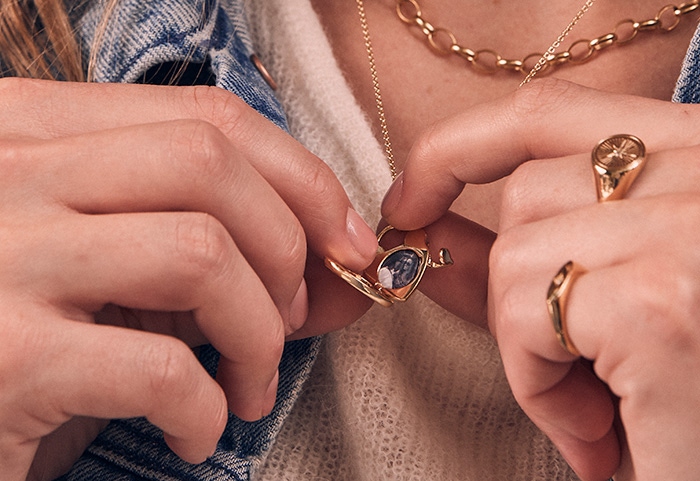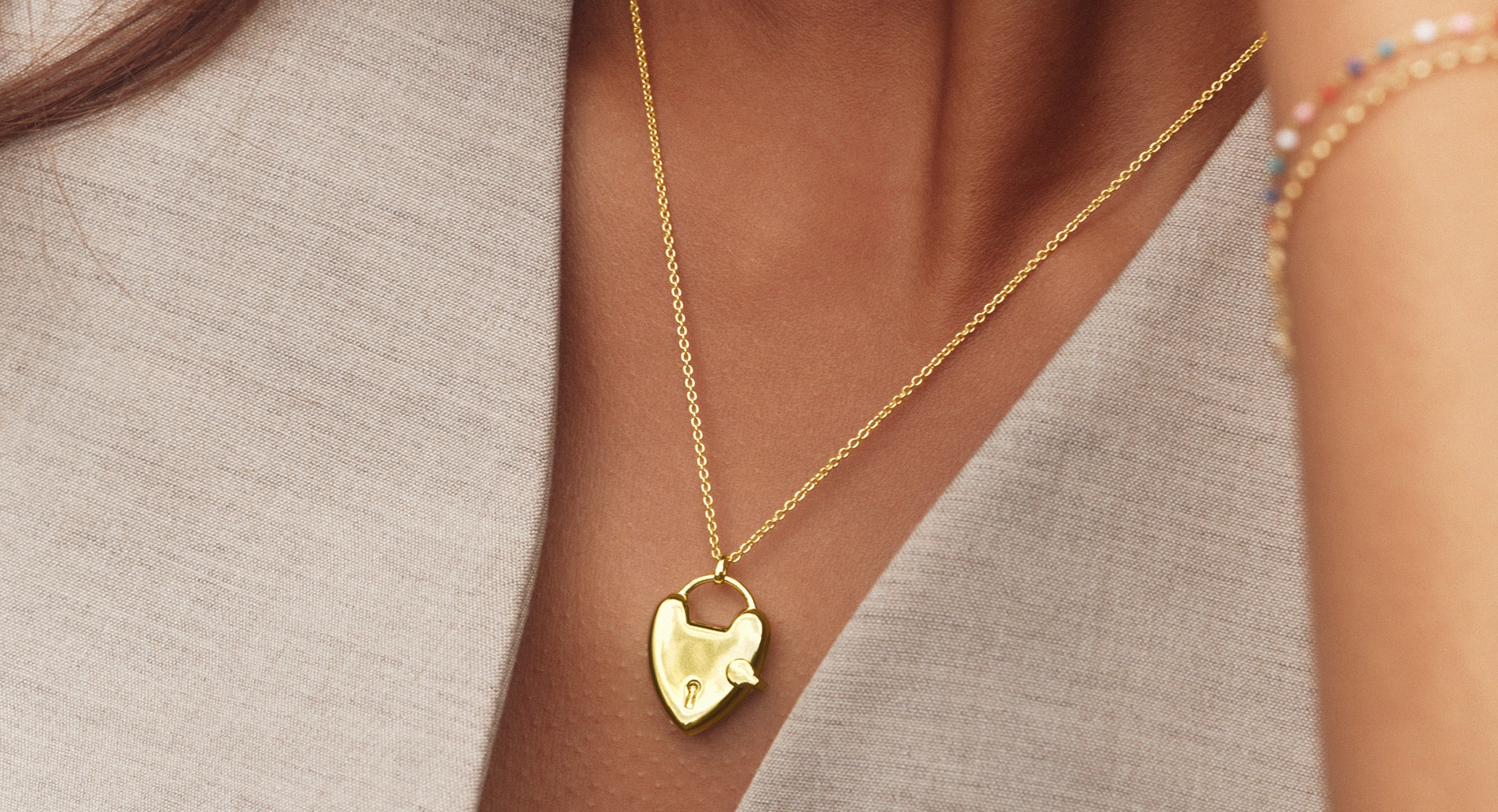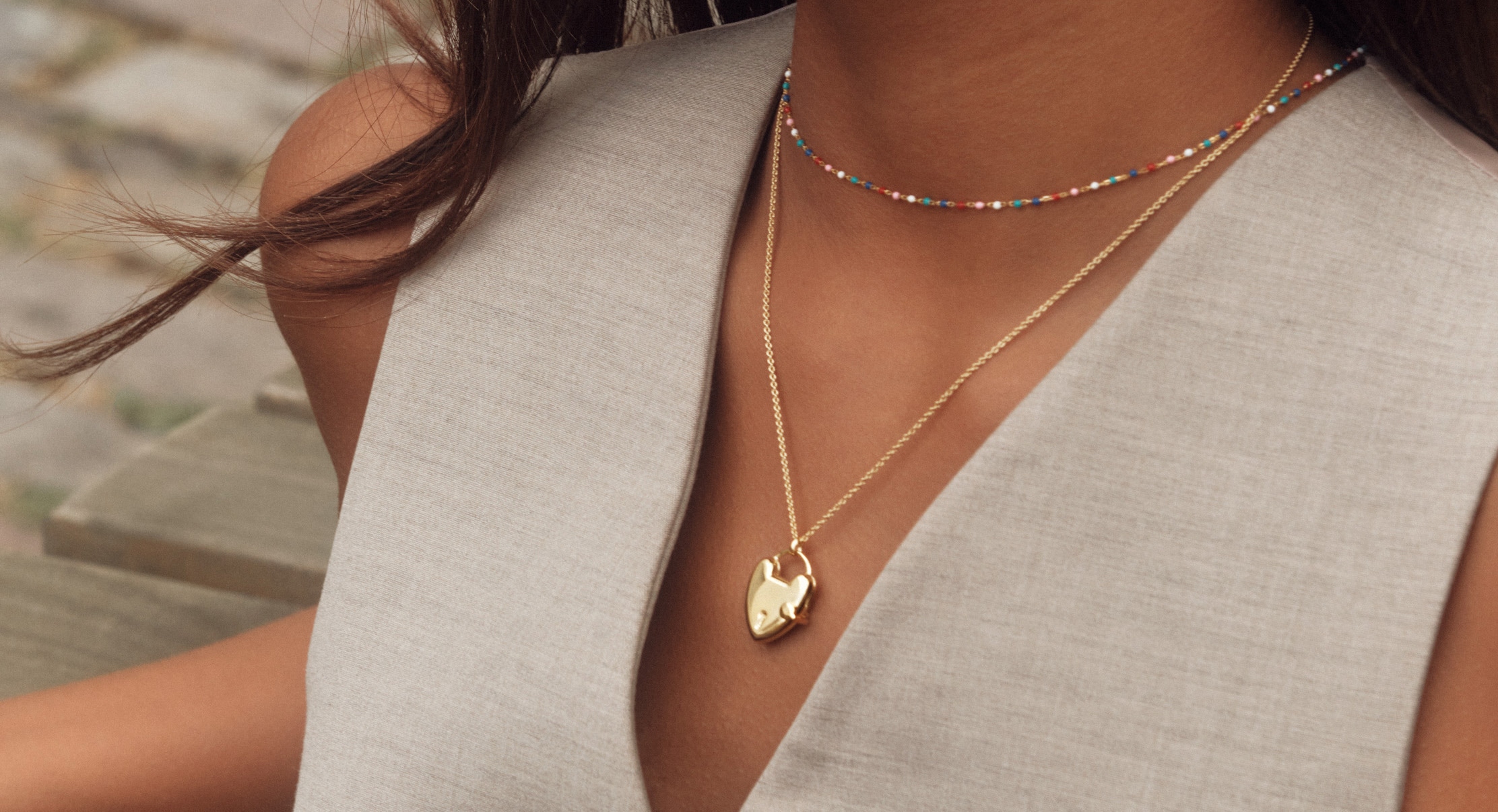 DO I GO FOR GOLD OR SILVER?
Our Heart Padlock Locket comes in both gold and silver. It's a classic piece that you'll keep forever no matter what you decide - so just go with your gut. Whichever you choose, it looks great layered with other necklaces (especially short choker styles for a nice mix of lengths) and never be afraid to mix metals. The classic gold is 18ct gold vermeil which is the superior plating we use on all of our contemporary jewellery for amazing durability and shine. Or opt for sterling silver for a fresh, contemporary look.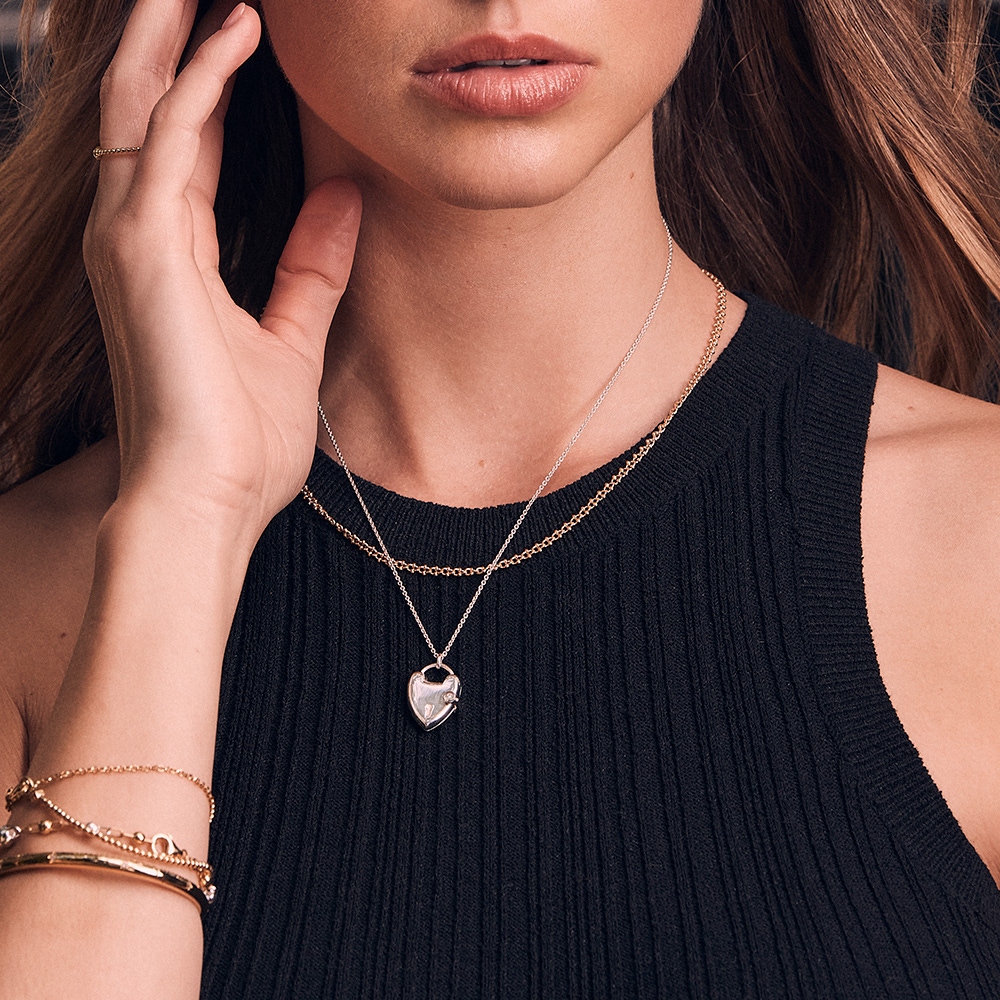 HOW DO I STYLE MY HEART PADLOCK LOCKET?
The joy of a locket is that it goes with everything, from an open linen shirt and bikini on holiday to knitwear and a blazer in the city. We're all about an easy jewellery capsule wardrobe here at Astley Clarke, and the Heart Pendant Locket can be at the centre of yours. Minimal enough to pair with other coloured pieces and beautiful enough to wear alone.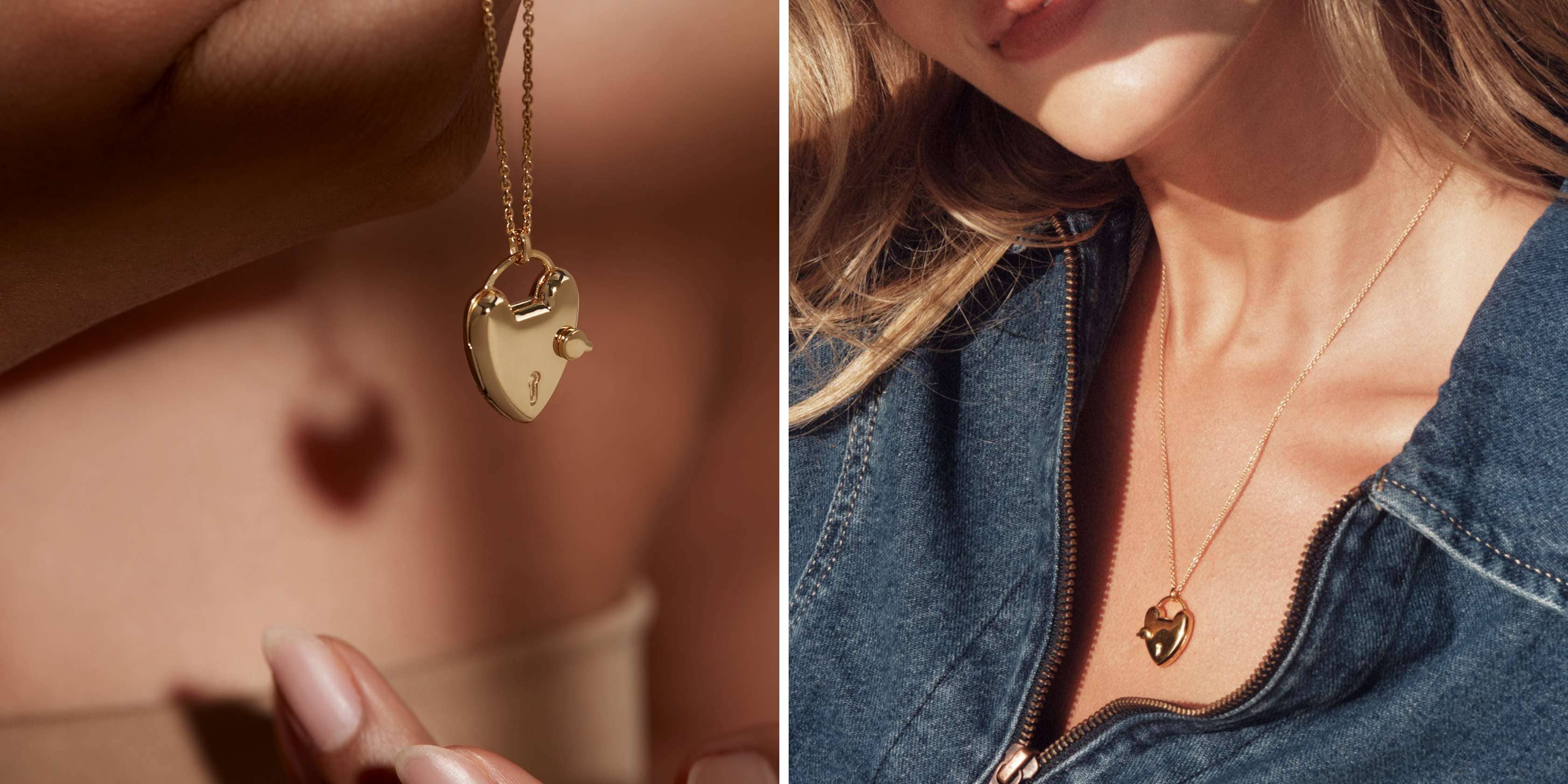 Feeling inspired to show yourself or someone special some love? You can shop our iconic Heart Padlock Locket here.