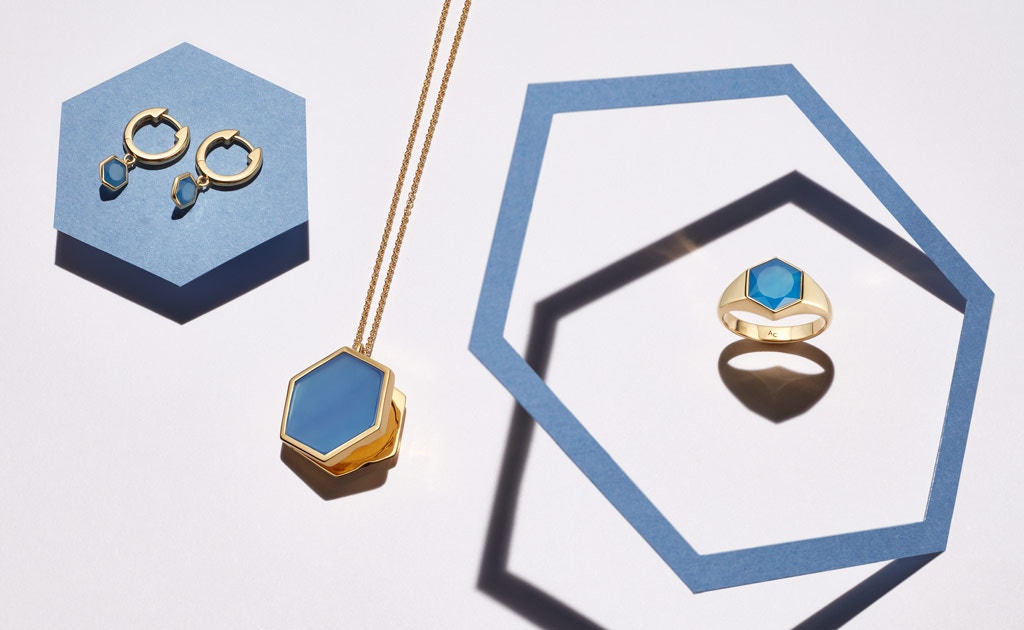 The lastest drop of our Deco collection saw an array of bold explosions of colourful agate gemstones.
Agates are said to combat negativity, reduce anxiety and improve concentration...we can't see anything not to like!
Classified as chalcedony stones, closely related to quartz, agates are usually found within the cavities of volcanic and metamorphic rocks in a variety of vibrant colours and patterns ranging from sumptuous reds to ocean blue hues and harmonious green.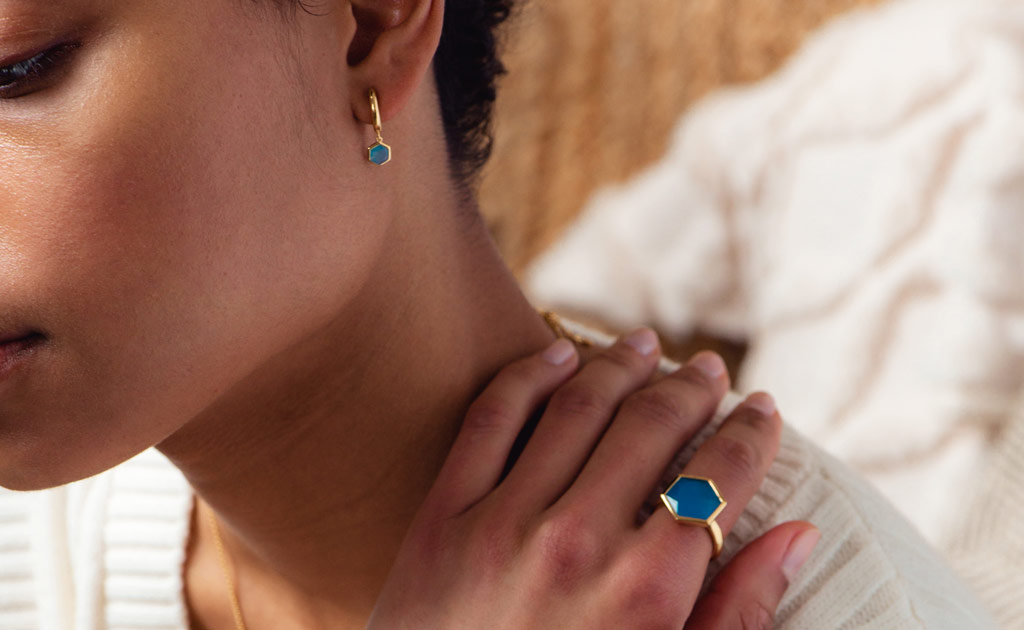 Our personal favourite, blue agate, combines dreamy sky blue hues with down to earth durability.
Pared back design meets cool blue agate; these sleek hoops and statement cocktail ring evoke a touch of summer in the Mediterranean to any outfit.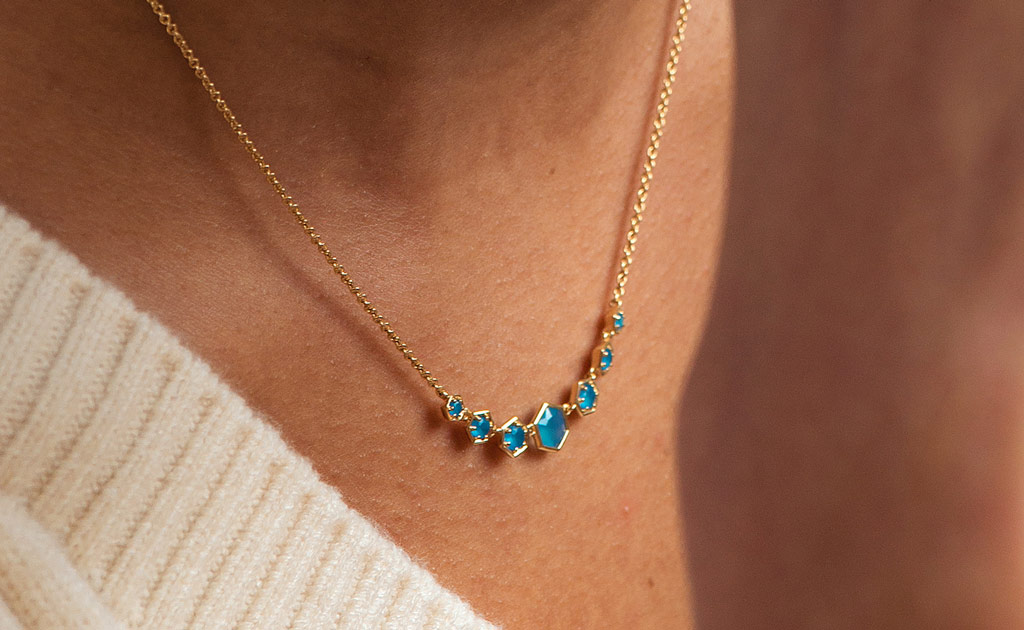 The geometric line of the hexagons highlight modernist forms of this detail necklace; with the beauty of the stone transforming this pendant into a serene centrepiece.
We recommend pairing with soft summer neutrals and open necklines for a laid back summer silhouette.