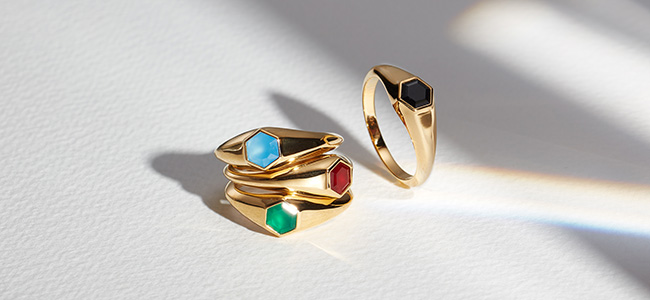 Available in a myriad of spectacular colours, agate is one of nature's most vibrant and creative designs and is often used in jewellery thanks to its varied appearance.
Learn more in our GEMSTONE GUIDE.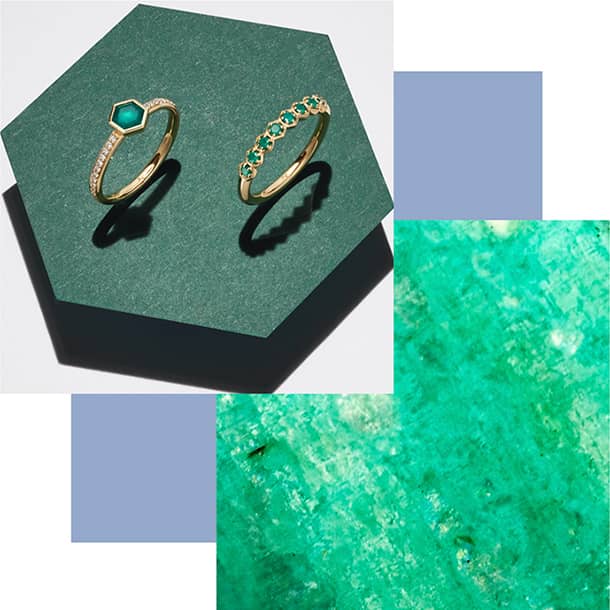 NECKLACES
Also known as the Stone of Plentitude bringing in abundance and welcoming the wonder of chance, the vibrant agate has been used since Biblical Babylonian times, thought to ward off storms with sailors taking this stone to sea. In a vast spectrum of colours from bright blue and green to deep red, the agate remains a prized gem to this day within our gemstone jewellery collections, lending rich colour and meaning to delicate charm bracelets and rose gold photo locket necklaces. September is the mystical birth month for agate, making our pieces the perfect birthstone jewellery gift to a close friend or family member born in the same month. All of our precious gemstones have been expertly cut and polished by hand in 18 carat yellow gold and rose gold plated sterling silver and are designed to be worn everyday. Available with free global delivery and free returns for the UK, USA and Europe, we also offer luxury gift wrapping and free personalisation services for beautiful finishing touches.