As every cool girl knows, wearing pendant necklaces adds the icing on the cake. But with so many different styles to choose from, picking the perfect pendant can be a challenge. We're here to help.
Colour popping pendants:
A true gem, and a favourite for Kate Middleton, our Round Stilla Pendant Necklace in yellow gold vermeil is a celebration of colour. Seven stones have you spoilt for choice, but we always recommend choosing a gemstone that speaks to your energy, and your vibe. Our new gemstone guide will help you decide. Alternatively, go for your fave colour. This pendant is designed to pop, so let it shine, no matter your #ootd.
Protective pendant necklaces:
A talismanic and wear-everywhere choice, our Evil Eye pendant necklaces serve to protect you. Despite what the name would suggest, this symbol is known to safeguard you from bad vibes. An AC fave? The turquoise eye. A summer essential, and known to bring good fortune and hope, things we all need a little sprinkle of in our lives. Pick this pendant in either gold, silver, or rose-gold, wear it every day, and turn bad energy into good.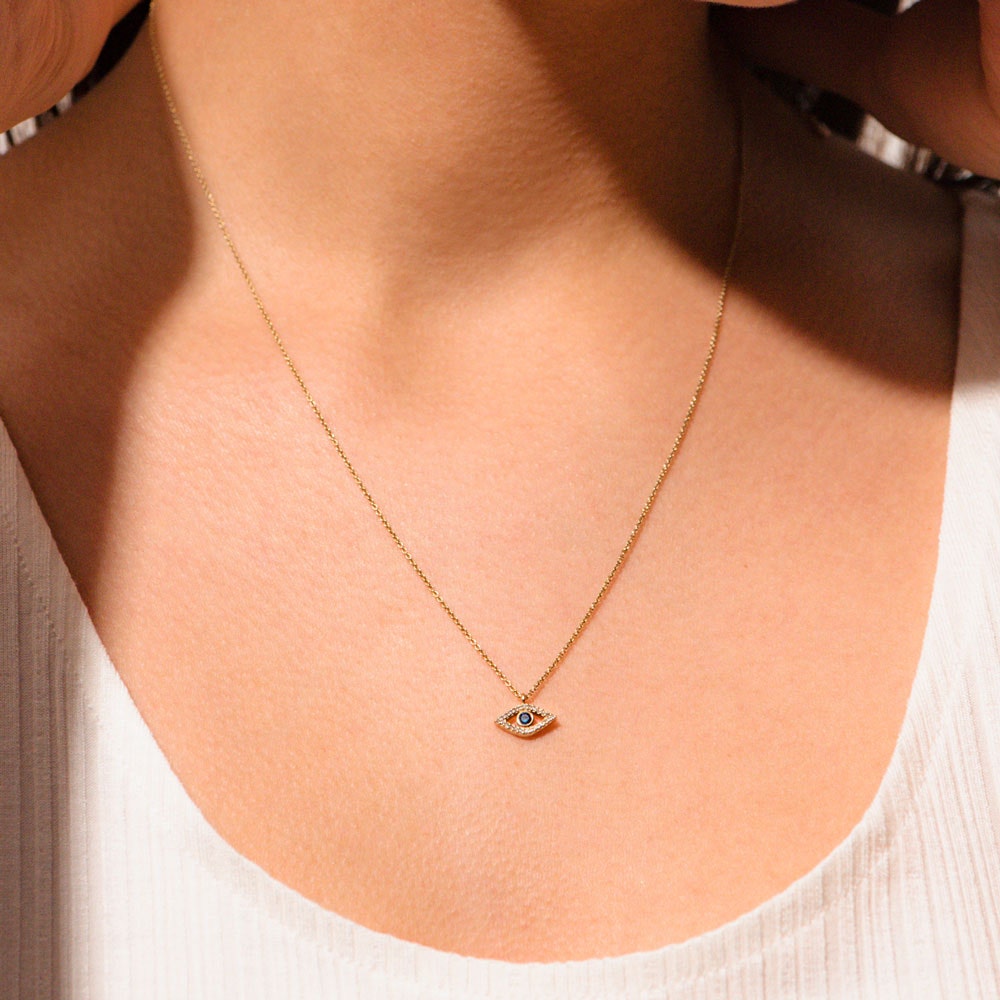 Cosmic pendants:
If cosmic jewellery is your thing, you've come the right place. Welcome to our celestially inspired sisterhood! From dainty star-like sapphires and night-sky black spinels, your celestial pendant is the star of the show. Or maybe you're looking for something more statement-worthy, like our navigational motifs inspired by 15th century explorers. Reach for the stars, your stella look awaits you there.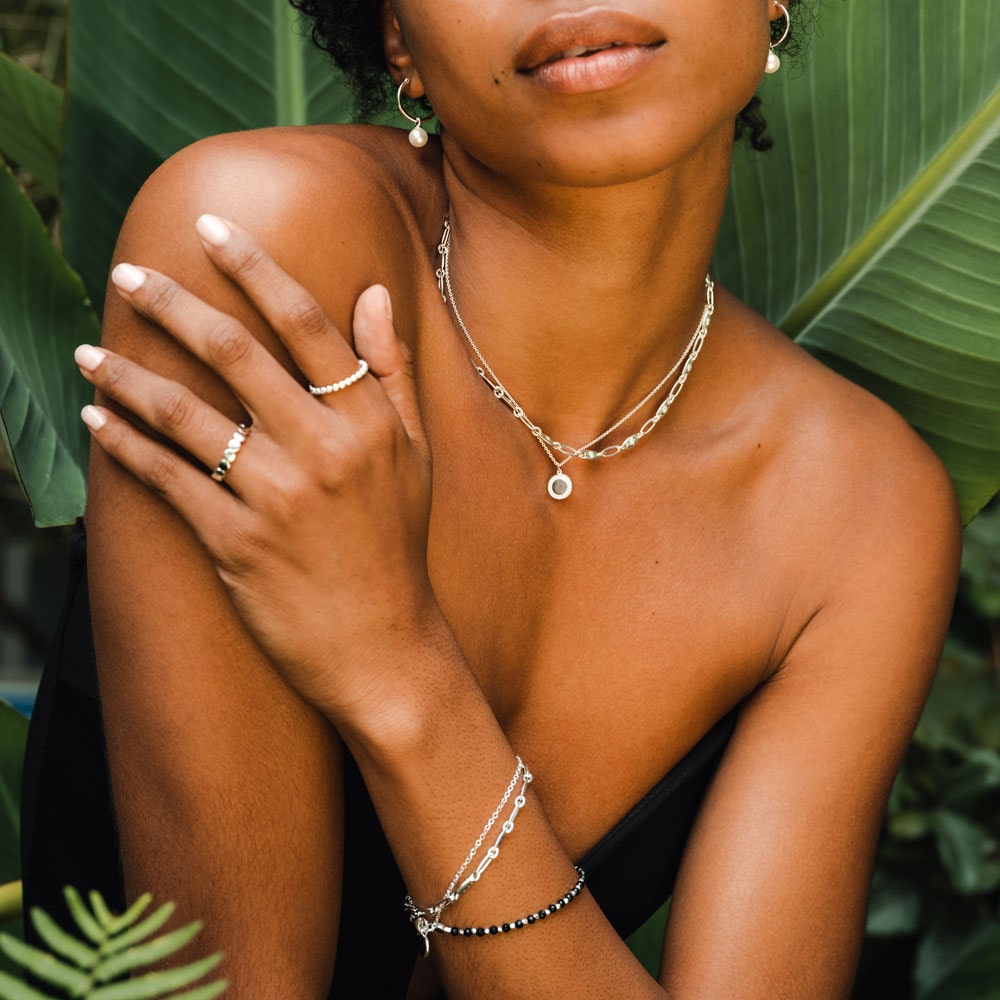 Showstopping pendant necklaces:
For a more dramatic neckline, choose our Circulus Necklace or Large Polaris Pendant. An adjustable chunky chain and showstopping gemstones make this your talking-point pendant necklace and a satisfyingly forever purchase. Wear alone or go full neckmess. Wear with jeans and a tee or go full glam. It's your choice.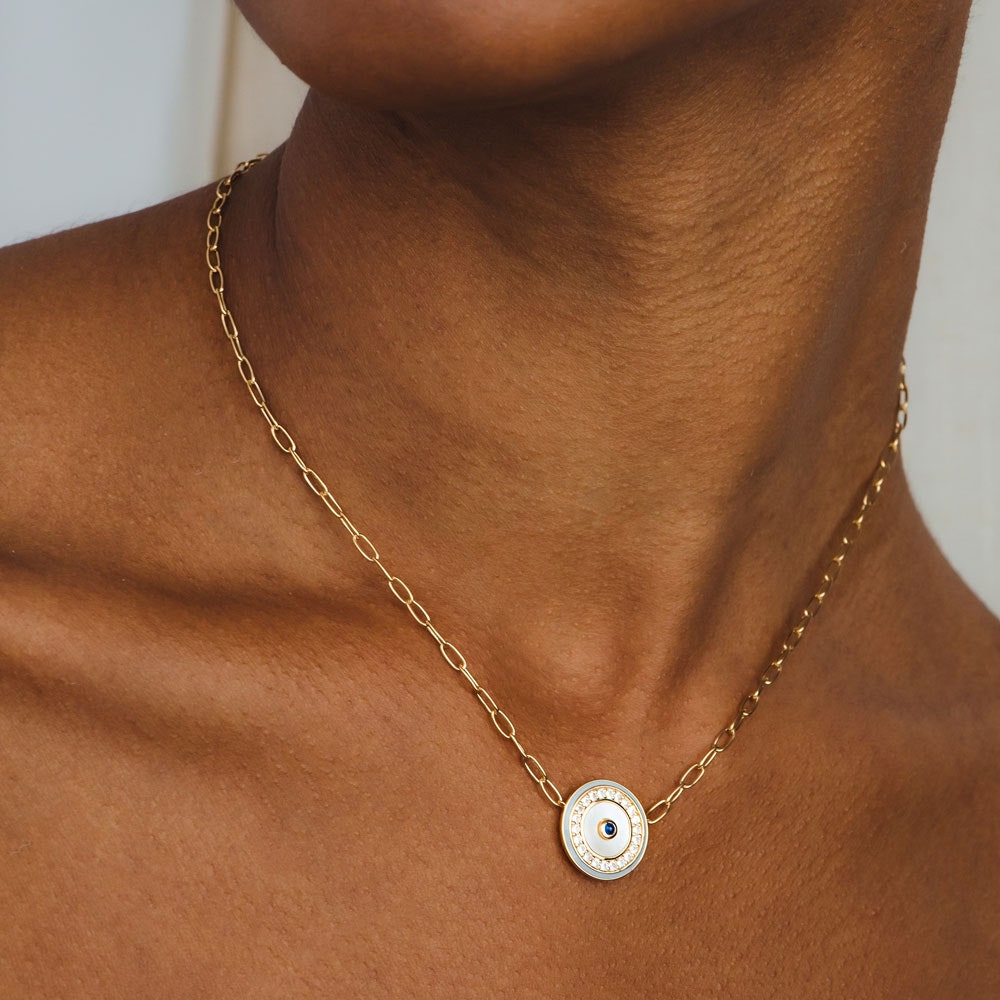 Diamond pendants:
Why do we love diamonds? For many reasons of course, but the sheer sparkle of them is right up there. If you're after a jaw-dropping pendant set with brilliant cut-diamonds that flash as the light catches them, please meet our Asteri collection. A jumble of diamonds set on 14 carat gold, each pendant necklace plays on the idea of astral explosion. You could wear them as part of a stack, but we're not sure they like sharing the limelight.