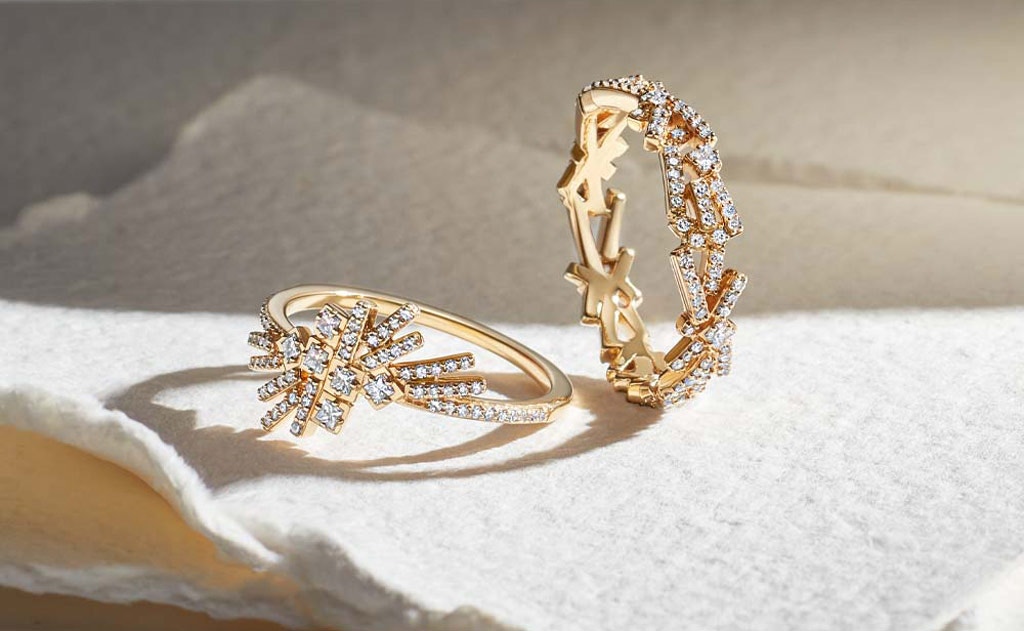 Set a course for the heavens with our celestial fine jewellery.
Diamonds set in starbursts are the inspiration for the Comet line, while patterns as seemingly disordered as the universe itself create the mesmeric forms of our Interstellar range.
Set in 14-ct solid yellow gold, they are simply out of this world.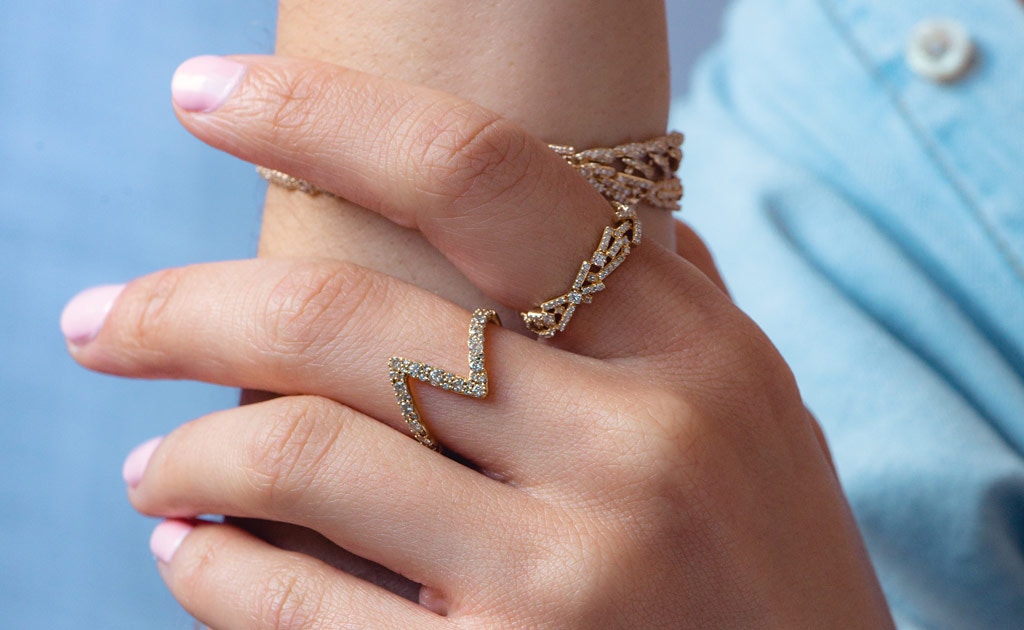 Our diamonds are made to be worn everyday.
Effortlessly pair with denim for ultimate relaxed glamour.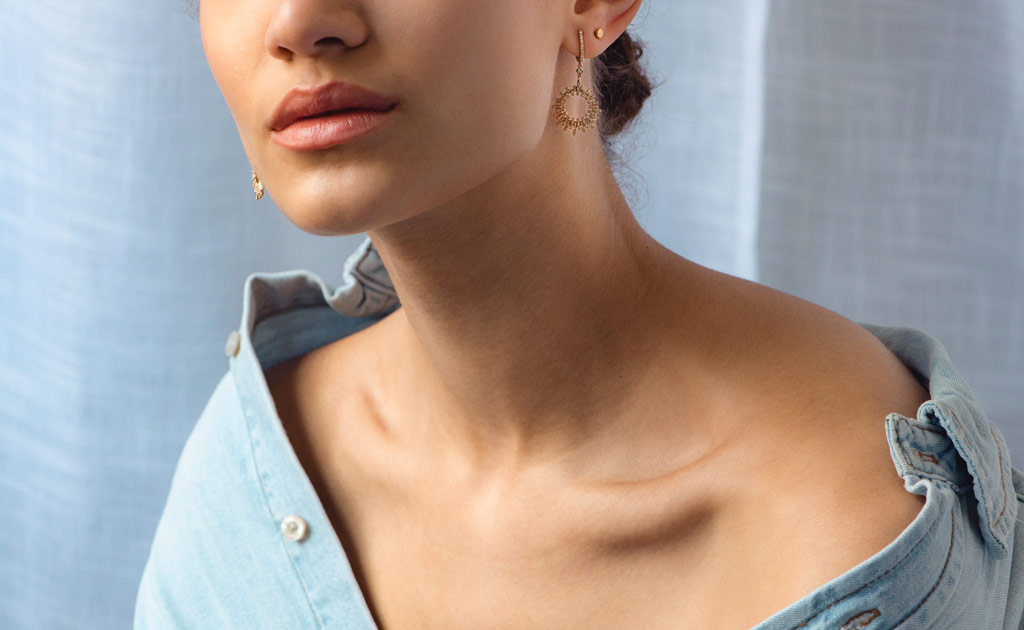 The best diamonds don't require velvet or lace to attract attention, like these beautifully complex Comet Burst earrings, they need only bare skin and soft cotton.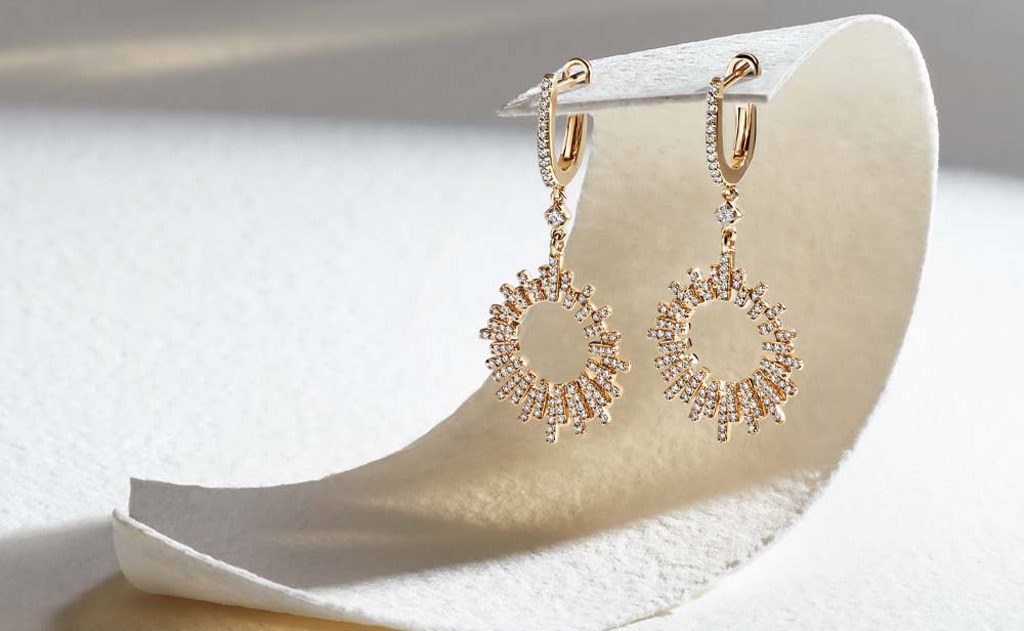 Inspired to pick up your racket by recent exploits in SW19? We'd suggest accessorising with our modern take on the tennis bracelet. It's a fine-jewellery classic that always aces in the style stakes.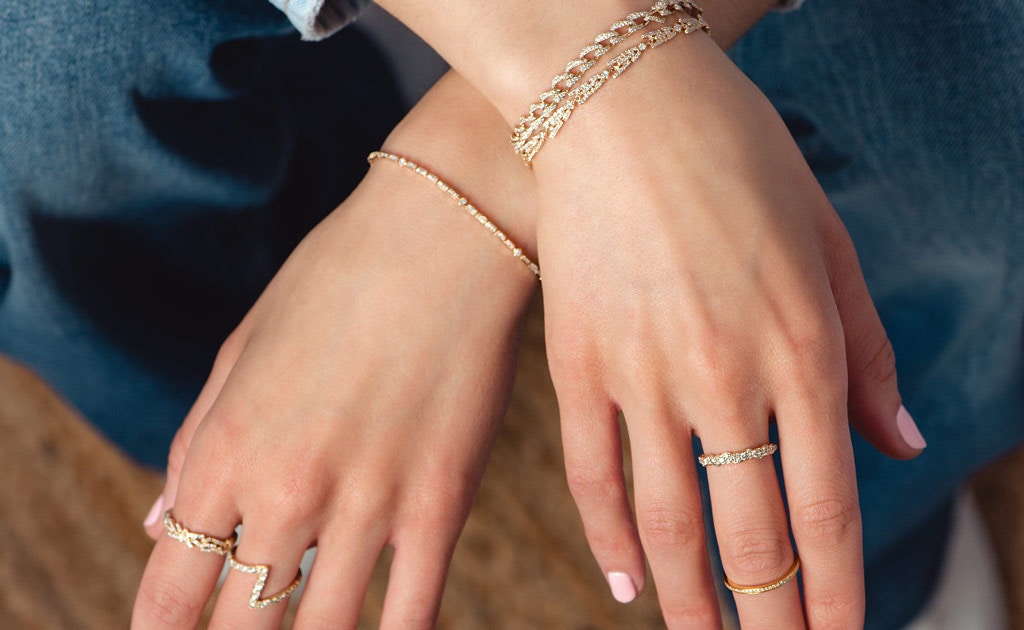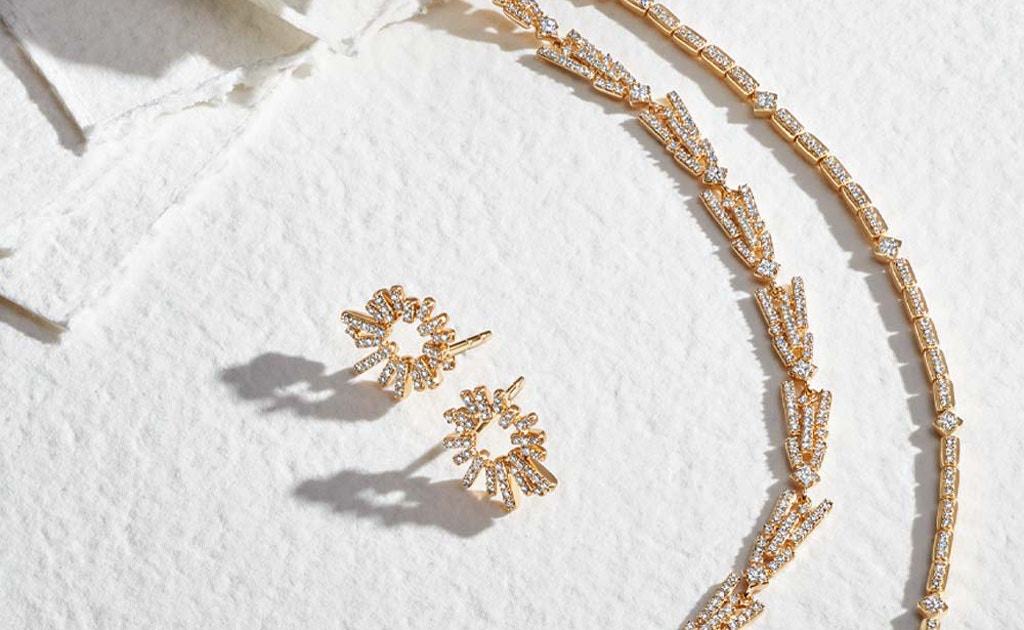 Keep in the hoop with this jewellery box essential.
A slim line of diamonds set in 14-ct gold are hoop earring perfection. They look gorgeous when flying solo or alternatively create a bold, gemstone rainbow by layering with other colours in the collection.