This season's hottest – make that coolest – trend.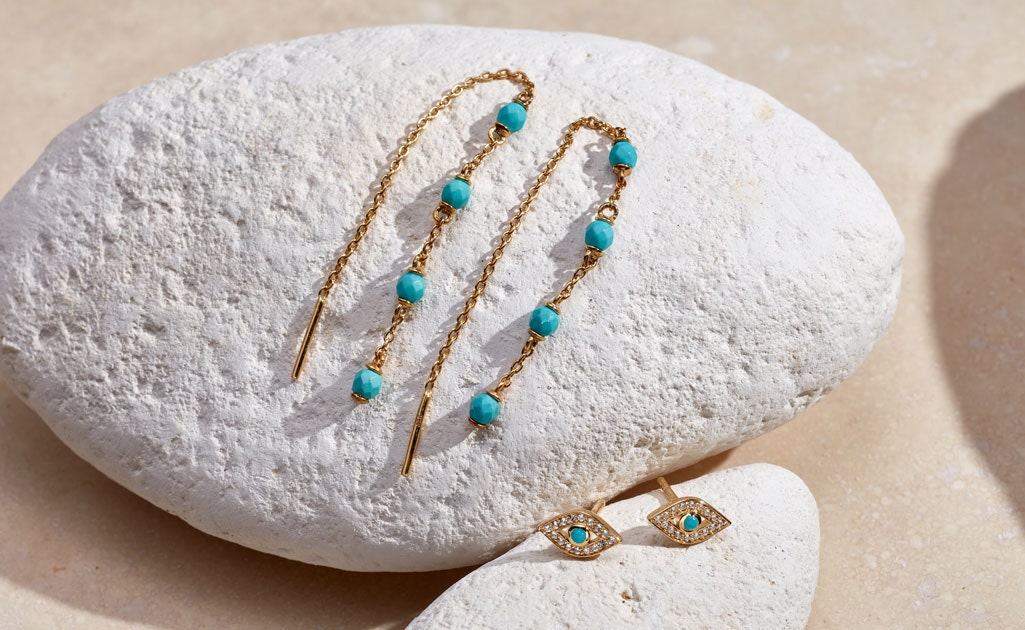 Why do we love turquoise jewellery?
Not only is blue this season's staple, turquoise keeps us cool and calm. Known to provide strength and protect you from outside influences, this gorgeous gemstone turns bad energy into good. That's why our newest drop features turquoise, and lots of it. From beaded necklaces designed for layering to bracelets with mood-boosting talismanic charms, we've got your turquoise needs covered from head to toe.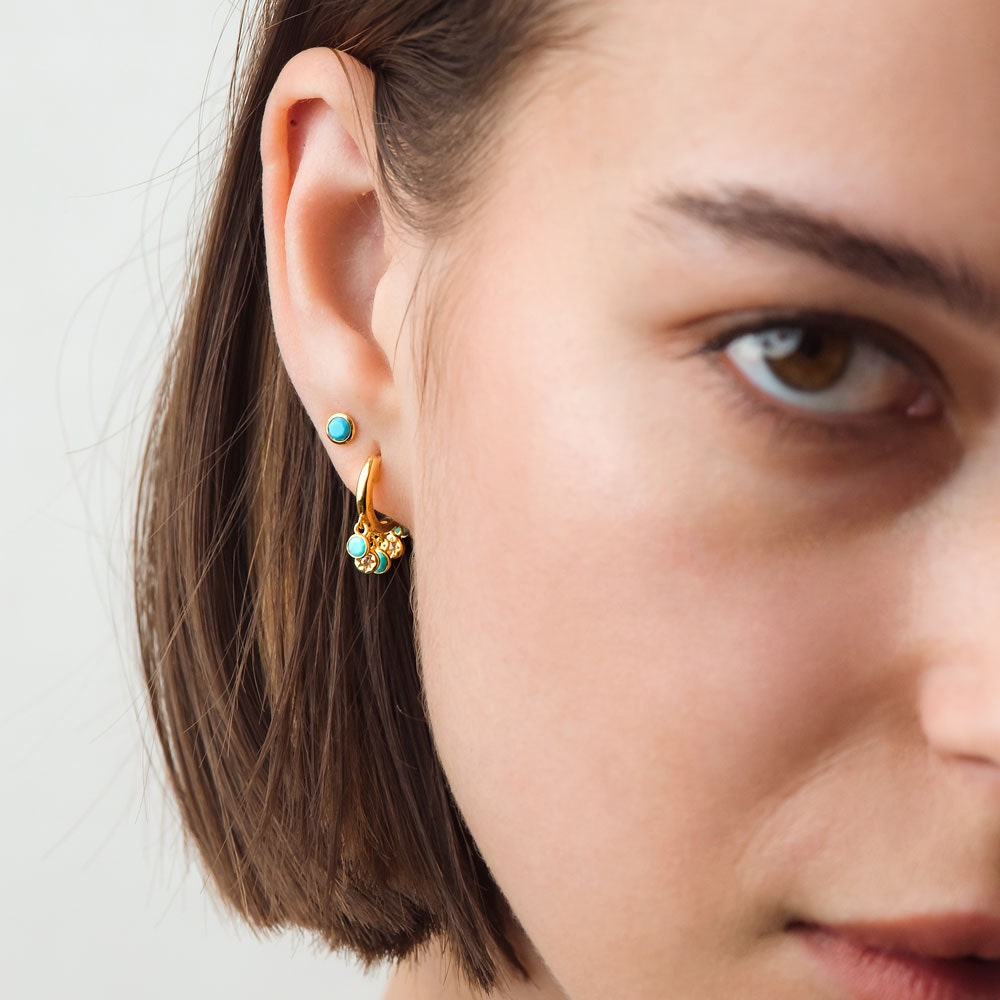 ---
How to style
Chill out in cool tones with an oversized crisp white shirt or puff sleeve crop top. An open neckline calls for our new beaded Evil Eye Lariat Necklace to add length to your look and our turquoise Droplet Station Necklace and Droplet Hoop Earrings bring it all together. If hoops aren't your thing, choose our Evil Eye Studs. Maximise good vibes with beaded bracelets or bring more beachy blues to your look with pops of enamel. Raise energy levels higher with lapis lazuli and amazonite jewellery.
---
---
Alternatively, go for a halter-neck dress or strappy top in neutral shades. The tones of a neutral palette will add warmth to your look whilst still allowing for the turquoise to pop. Our summertime fave? Matching earrings and anklets. Our new Chain Earrings and Droplet Anklet will take you from sunset to sunrise, festival to beach.
---