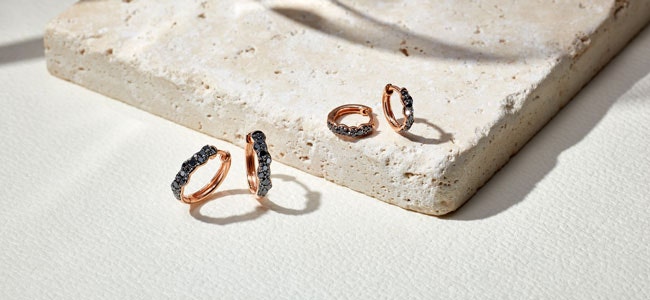 Our beautiful solid gold Rose Gold Hoop Earrings come in a range of styles and designs. Browse our selection and enjoy free global delivery. Shop Now.
8 Items
Recommended
Price High to Low
Price Low to High
Bestseller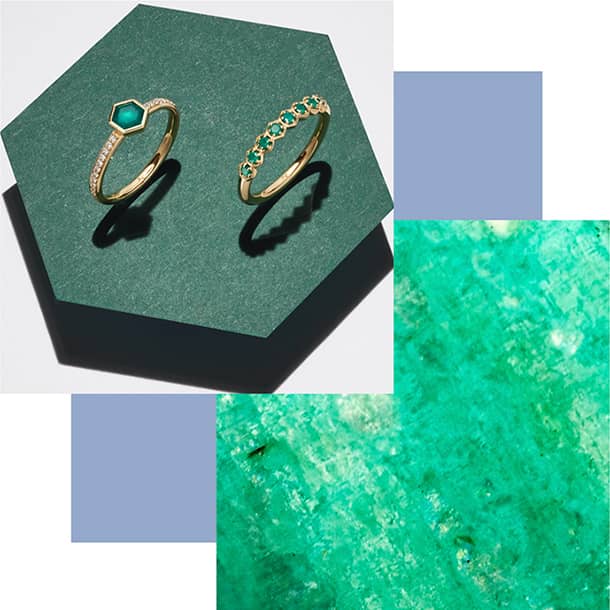 Rose Gold Hoop Earrings
For a fresh take on the universal jewellery staple, try our collection of rose gold hoop earrings. Crafted by our design team in London, this selection hosts a range of different styles that are sure to elevate your personal style and guaranteed to re-energise your personal jewellery collection. Whether your search is for large hoop earrings or small hoop earrings, we've got you covered, with this collection comprising of many different designs including simple rose gold hoops, hoops inset with white diamonds or black diamonds and huggies. However, if rose gold is not for you, fear not and discover other pieces within the hoop earrings collection, including gold hoop earrings, sterling silver hoop earrings, white gold hoop earrings and diamond hoop earrings. With free delivery and returns across the UK, USA and Europe, there's never been a better time to build upon your hoop earrings collection with Astley Clarke.