About
Every piece of jewellery contains a story. The bracelet you bought to celebrate a promotion, the earrings for a first date, the locket from a loved one, and we'd like to hear them. The AC Circle is a collective who shares a love of fabulous jewellery and life's finer things and who want to share their stories. If you're a genuine fan of our relaxed yet refined pieces, we'd like you to join our unique band of jewellery lovers. As part of the AC Circle, you'll be an ambassador to the brand, earning commission, rewards, and access to exclusive perks through narratives you've created and shared with your community. Because every piece of jewellery contains a story. And we can't wait to hear yours.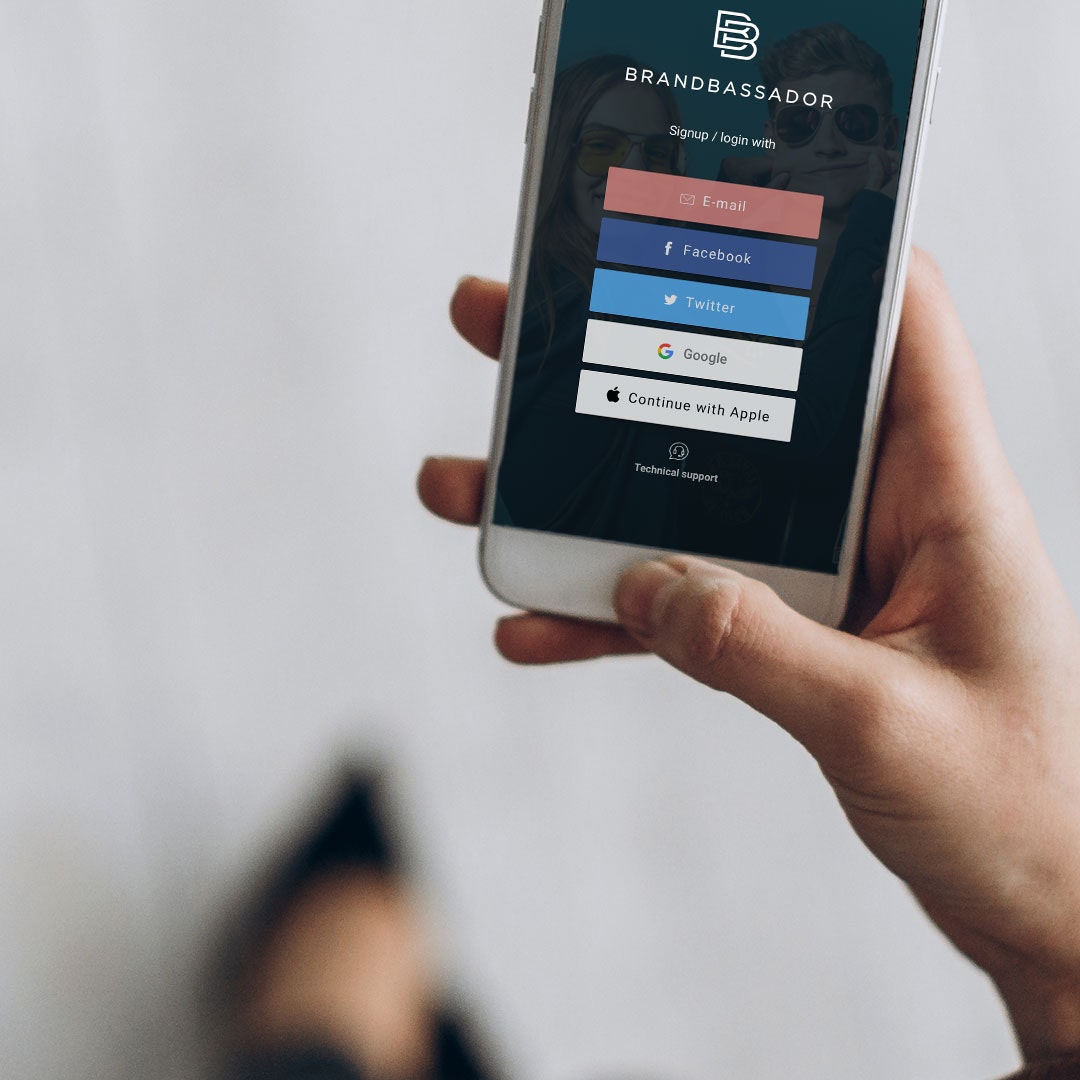 Apply
It takes just 1-2 minutes to download the Brandbassador App and fill in your details. Our team will then review your application.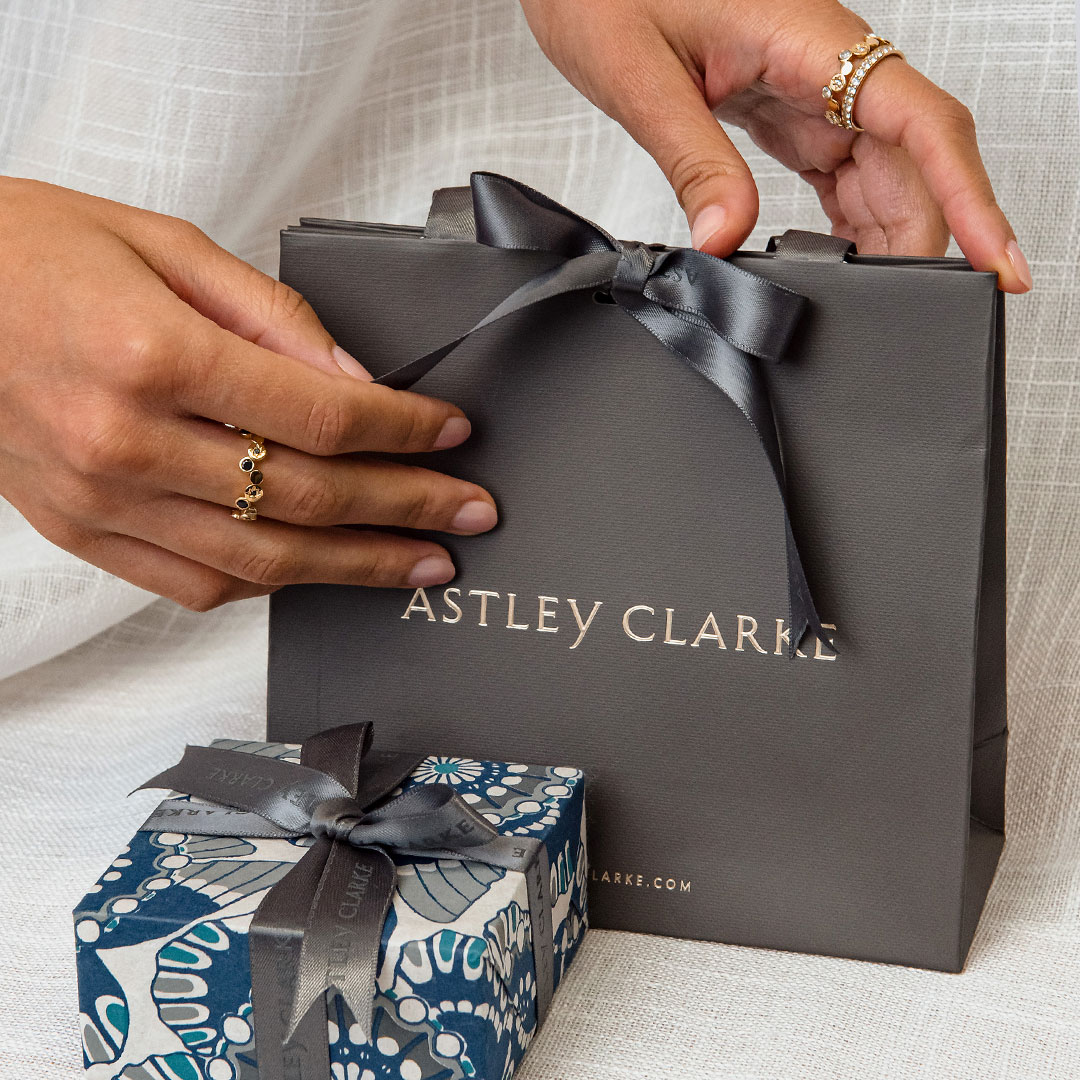 Start Earning
Once you're in the app, you can find a Mission to complete. New missions will be added regularly so there will be plenty of opportunities for you.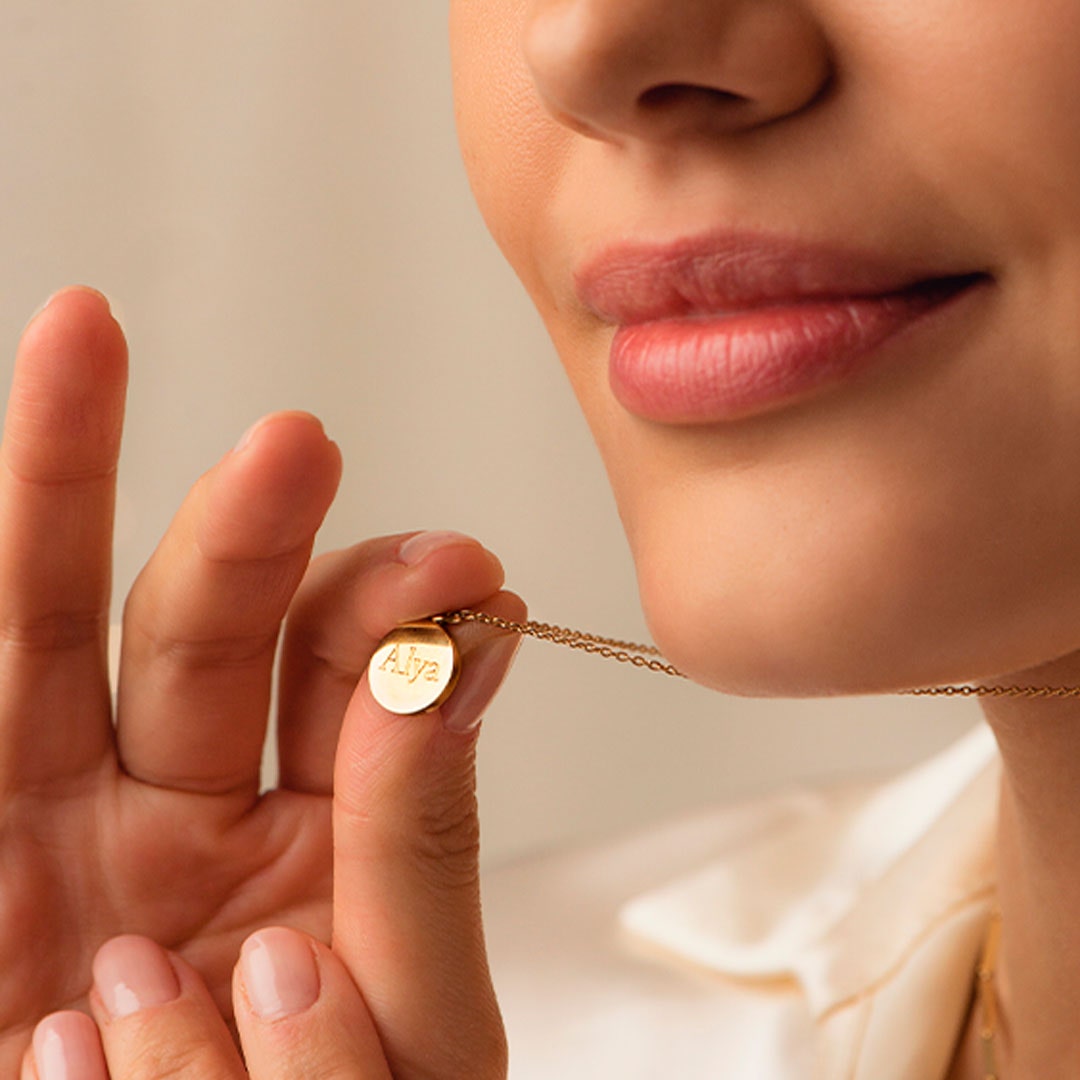 Get Rewards
For every Mission you complete, you'll earn a reward such as a free product or commission.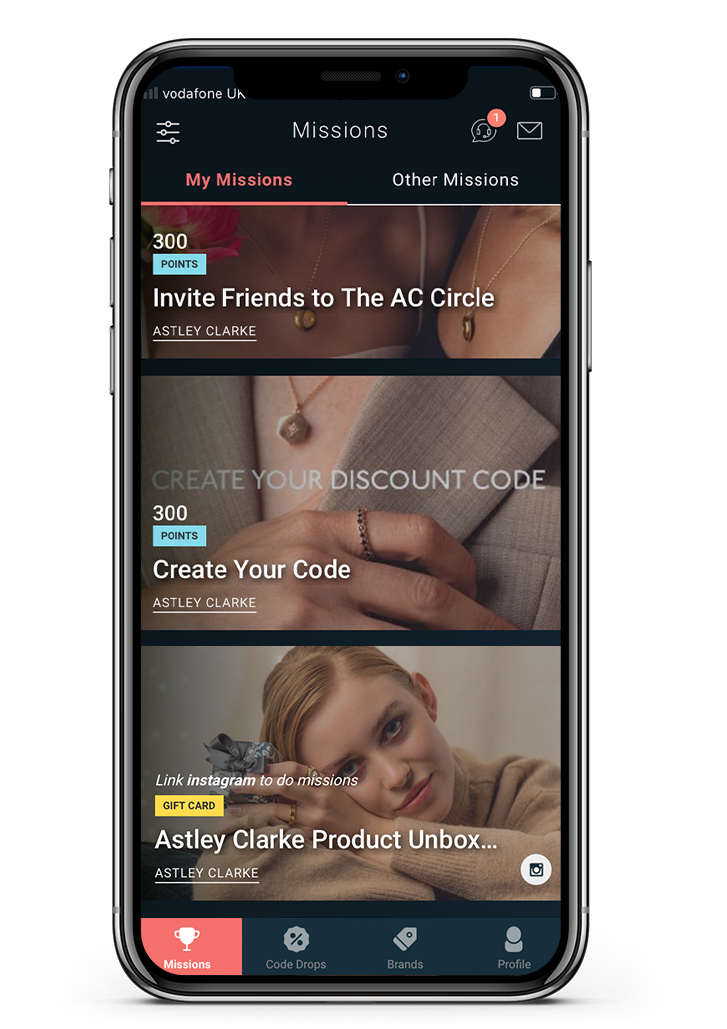 Rewards
Earn redeemable points for completing missions.
Free Products
Expand your existing Astley Clarke collection by earning products.
Commission
Earn commission on sales that use your discount code.
Feature on our socials
We'll share and tag your content on our social pages.
Exclusive Members-only Access
Get exclusive discount codes to share with followers, friends and family or be the first to try and buy new product launches.
Feature on Our Social Channels
The AC Circle is the name of the Astley Clarke online social community that we'd love you to join as an Ambassador so that you can earn rewards from us with our compliments.
The Brandbassador app is the platform that Astley Clarke uses to communicate with our Ambassadors in the AC Circle and set Missions for you to complete in order to earn rewards. You can join by applying here.
Who can be an ambassador?
Anyone over 18 years old can sign up to be an Ambassador. All we ask is that you have a genuine love for Astley Clarke and are able to use social media to participate regularly in missions. Applications will be reviewed by the AC team.
Within the Brandbassador app, you will see our Missions which go live every Friday. Simply submit content on any of the missions to earn the reward.

Stay in the Know
Be inspired to style and layer your way, every season.
Stay up to date with the latest collections, events and exclusive promotions by subscribing to our newsletter.