Our
silver locket necklaces
are a contemporary way to cool down your look. Not to mention, there's something cool and modern about the metallic expression of silver. It's time to make room in our jewellery boxes for this trend.
Monochrome
Our fave look? Make a 925 statement with monochrome styling. Whether it's your go-to LBD or LWD (the summer alternative), watch how an AC locket in shiny silver adds lightness to your look for the ultimate cool-girl vibe. Pair with black biker boots and an all-season leather jacket for that rockstar edge. For a mood of liberated confidence, choose a bright white power suit. The sleek combination of tailored shoulders paired with a sterling locket will give you redefined executive realness.
Finish the look
While the gold hoop will always have a special place in our hearts, silver-toned earrings feel so refreshing right now. Sleek, sophisticated and a contemporary jewellery-box staple, our hexagonal Deco Hoops will score you a 10. Or make a statement with our Linia Large Hoops, perfect for adding more shine, and more spice. For something beachy, with a touch of elegance, choose our Vera Pearl earrings.
Styling silver is all about the alternative.
Choosing your Locket
From smooth and round to hexagonal and textural, we've reworked the classic sterling silver locket for modern, wearable appeal. Some are enhanced with intricate details from celestial etchings and some showcase stunning stone slices, from Mother of Pearl to Black Spinel.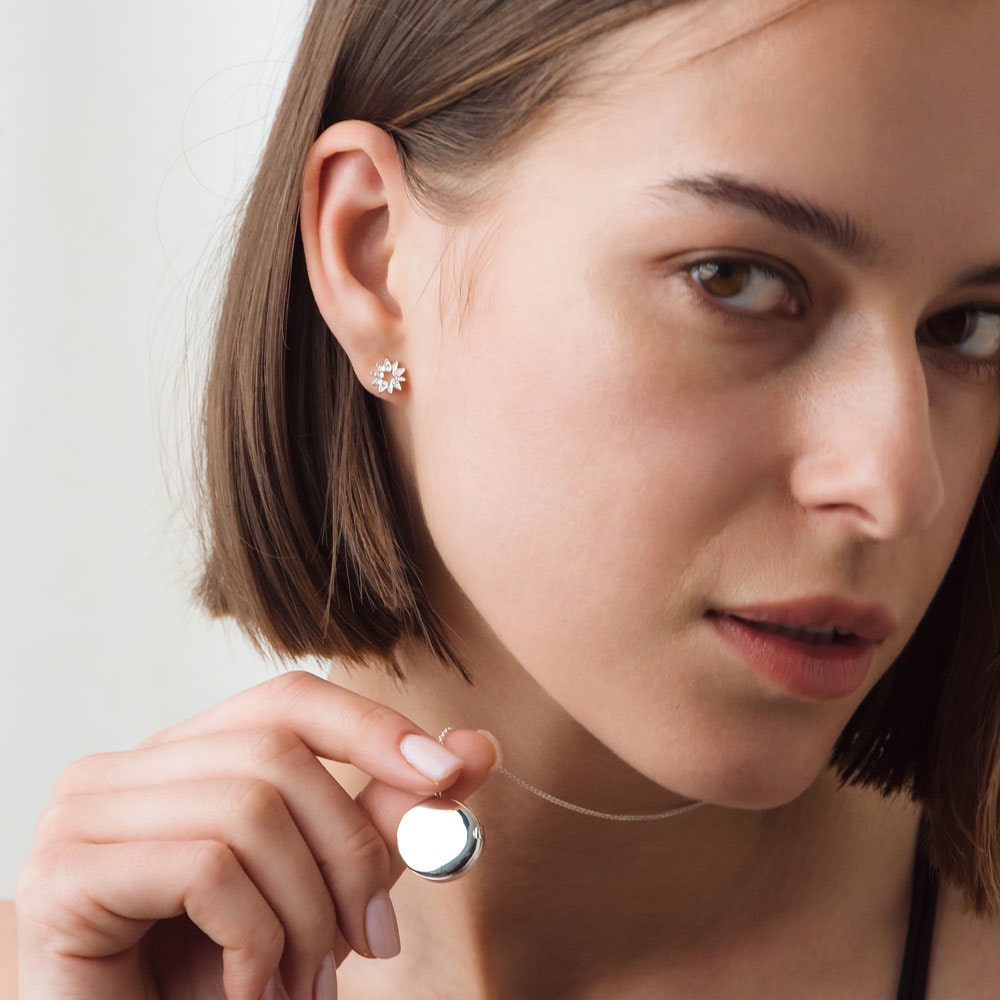 Whichever design draws you in, make it yours with our free personalisation services. Upload a photo or two, engrave it and we'll take care of the rest. In three simple steps, your
modern heirloom is born. Good enough to wear solo, good enough to layer. Get the sterling look.