June's birthstone is the beautifully luminous pearl. Iridescent and durable, pearl is most loved for its classic appearance and has been worn and celebrated by royalty and leaders for generations.
Why does June have 3 birthstones?
Only matched by August and December, June features three gemstones, although pearl is surely its most prominent. Accompanied by Alexandrite and Moonstone, these three precious stones make up June's birthstone holding, hosting multiple stones due to rarity and the necessity to satisfy consumer needs as pearls were, in the past, much harder to come by.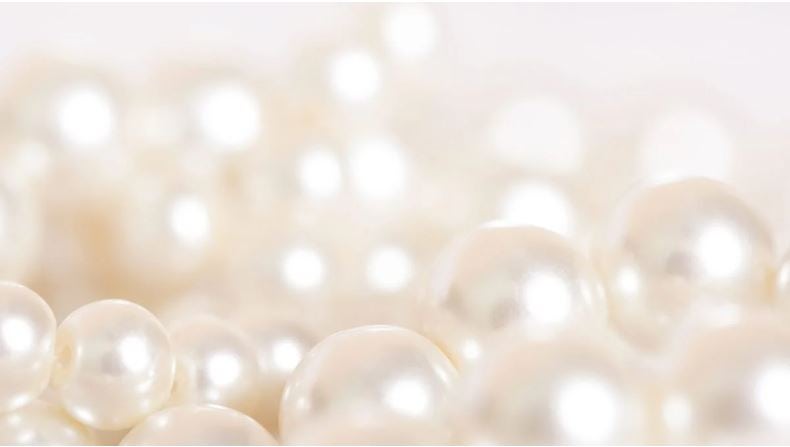 ---
Pearls throughout history
Early Chinese myths told of pearls falling from the sky when dragons fought, and ancient legend says that in some cultures pearls were thought to be the tears of the gods.
Considered a miracle of the sea, the pearl is the oldest gemstone in the world. Natural seawater pearls are formed within the lining of oysters and can take seven to eight years to reach their full-size. Found in less than 1 in 10,000 wild oysters, this spherical gemstone is highly-regarded for its beauty and uniqueness and has been worn and celebrated for centuries as one of nature's most ethereal creations.
The advent of cultured freshwater pearls, developed in the early 20th century by Japanese entrepreneur Kokichi Mikimoto, has made this once rare gemstone more accessible for all to enjoy.
---
---
The meaning of June's birthstone
Unlike most birthstones, pearls have a uniquely organic origin. While pearls are easier to come by than they were in years past, they have nevertheless retained their ethereal uniqueness, instead the advent of cultured freshwater pearls has enabled their beauty to be shared throughout the world. Hence, these long adored orbs of glamour have simply had their accessibility enhanced.
Taking its rich colour from the nacre found on the inner shell where it is formed, this iridescent gemstone comes in a spectrum of shimmering hues, each with their own meaning or symbolism. Traditional white pearls represent purity, beauty, integrity and new beginnings. Pink pearls symbolise success, fame and good fortune.
Once a symbol of wisdom and social standing, the re-interpretation of this ancient gemstone of the sea in contemporary designs has brought back a classic jewellery trend to a new and inclusive generation.
---