Moonstone is the ultimate glow enhancer, thanks to its alluring shimmer. It's a stone that has always charmed with its opal reflects, irresistible iridescence and pearlescent touch of magic that promotes femininity, creativity, and intuitive thoughts. That's why wearing moonstone looks and feels so good.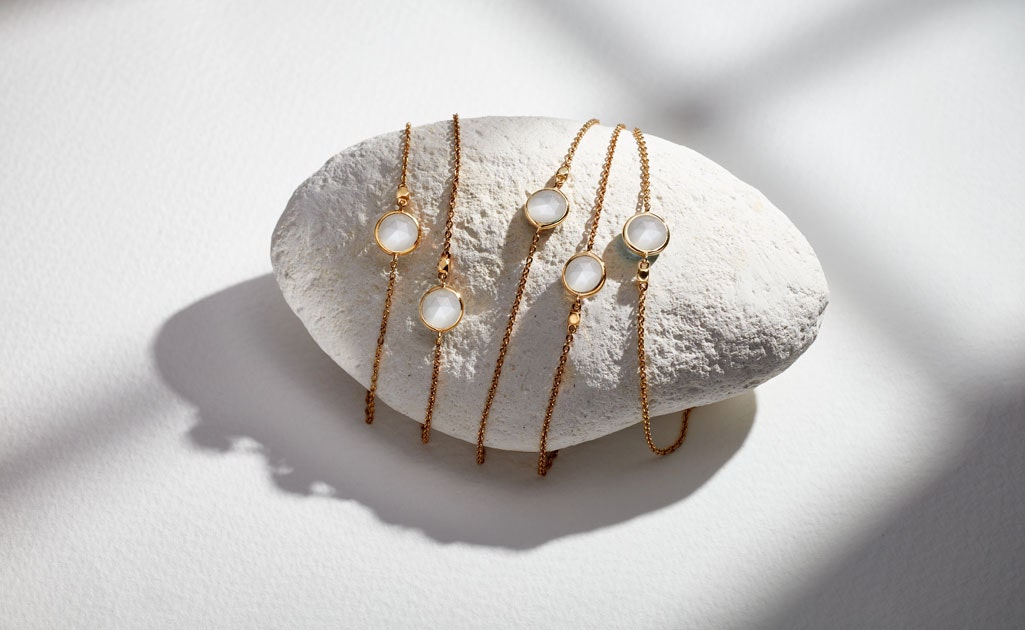 More about Moonstone
Energised by the moonlight and associated with moon goddesses, this stone ranges in colour dependent on the light that catches it. Its unique appearance holds a sense of mystery with a glowing lustre that originates from below the surface. A woman's intuition, moonstone is known to help you tap into your divine self and sixth sense, as well as soothe the ultra-sensitive. A birthstone for the month of June and one of our fave gemstones of all time, we can't stop loving its gorgeous glow and feel-good magic. Moonstone is a true sweetheart.
---
How to wear
Jewellery is about who we are and how we feel. How you decide to style your moonstone jewellery is up to you, but here's some inspo that we think you'll love:
#NeutralStyling:
We can't get enough of the neutral trend. Think latte and oatmeal hues and tone-on-tone colour. Add a little moonstone to the mix, keeping within the neutral palette, and watch how its slight shimmer lifts your outfit. Just follow our Ambassador Amy-Beth's lead, who lives for these neutral vibes.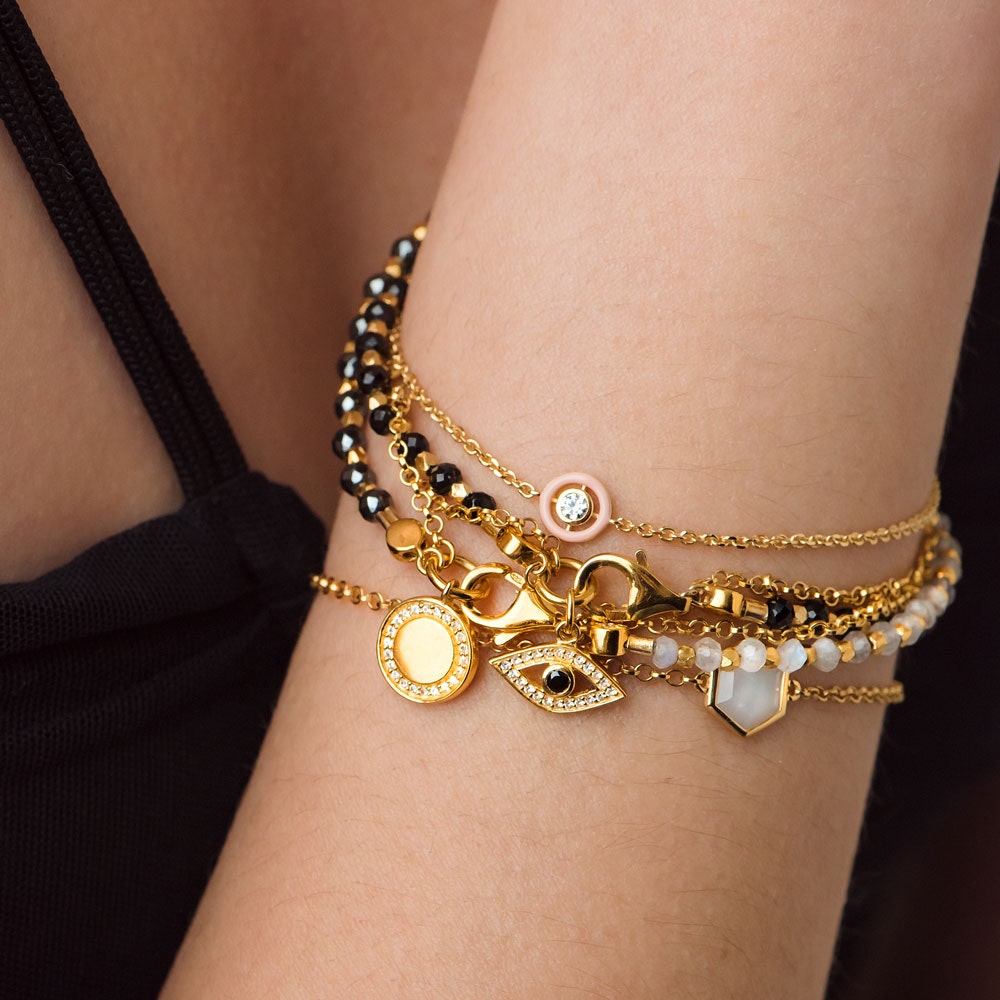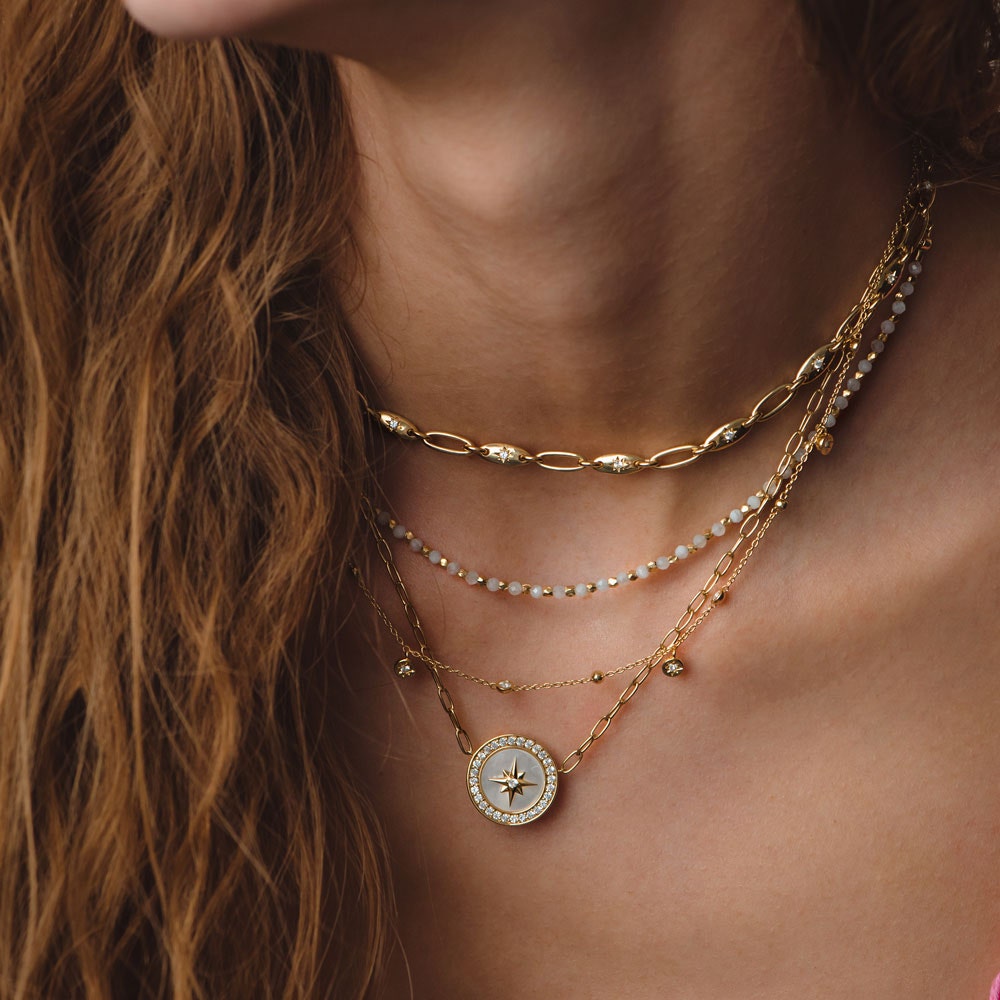 Complete the look:
Let's make this super clear, you can never have enough moonstone. Your necklaces will look even cuter with a pair of moonstone earrings or a ring stack. After all, we designed these little rays of moonlight so you can get the full look.