Spruce up your summer wardrobe with this season's hottest jewellery trend, taking inspiration from the jewellery of ancient civilisations.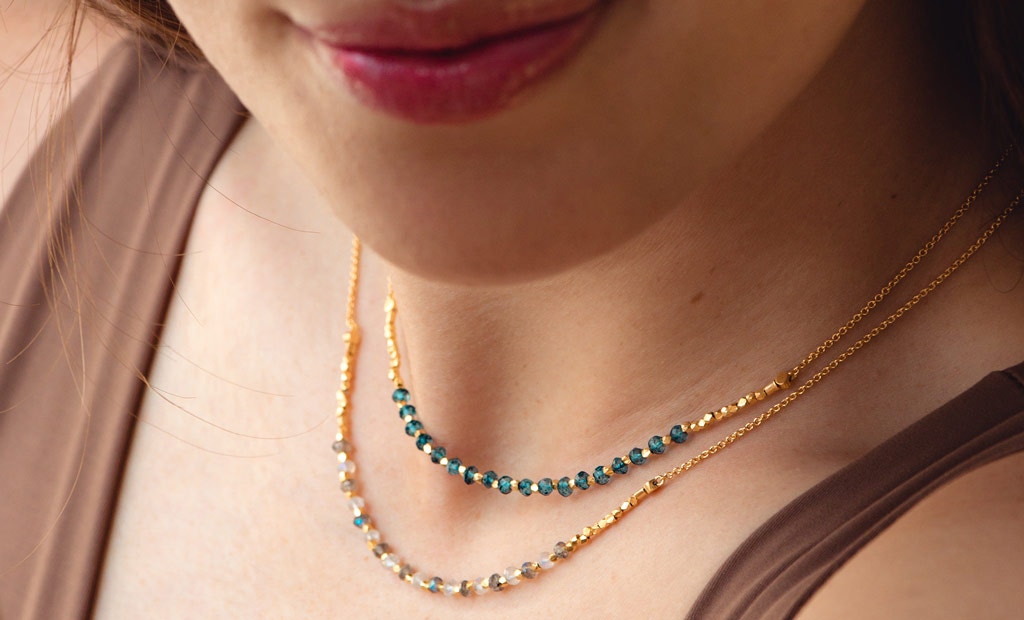 This summer has seen beachy beads have their moment in the sun, gracing holiday ensembles with a kaleidoscope of colour.
At Astley Clarke, we're taking a more luxe approach to this trend, teaming dainty gems with yellow gold vermeil. 
Layer up for instant poolside glamour.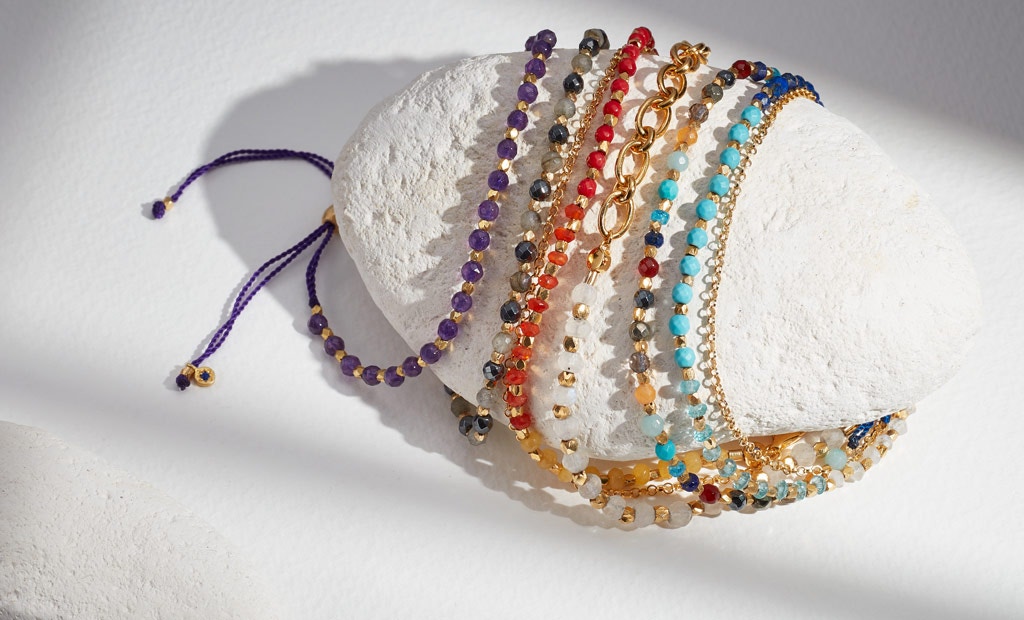 Our signature Biography beaded bracelets and necklaces come in a riot of colours from cool shimmery moonstone to royal amethyst.
Perfect for when you simply can't decide which shade to wear.
Match similar hues together for a tonal stack or clash contrasting colours for more of a statement.    
Discover our beaded Biography Bracelets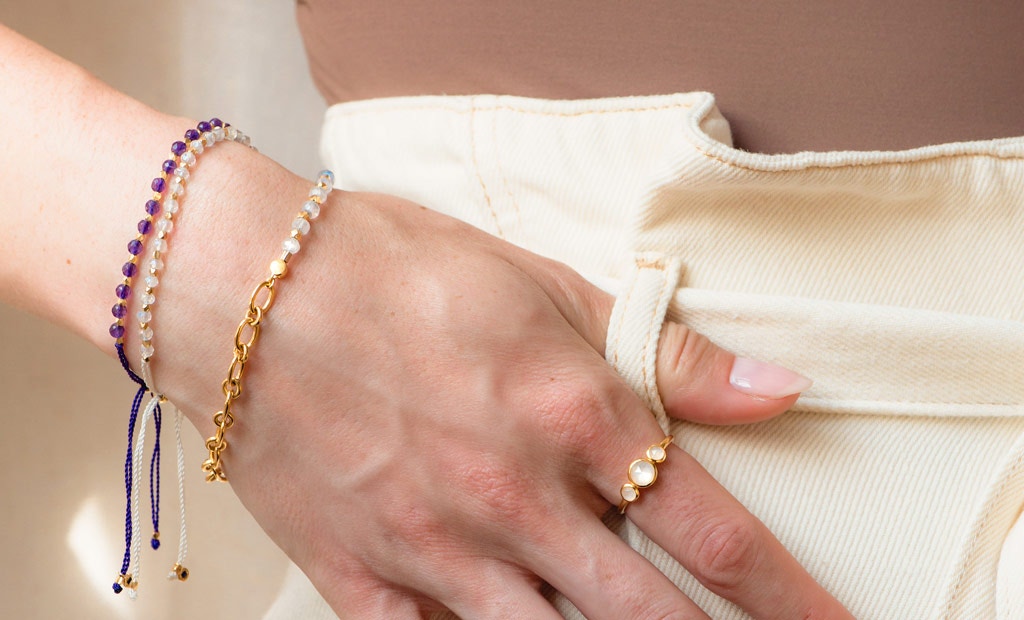 History of Beaded Jewellery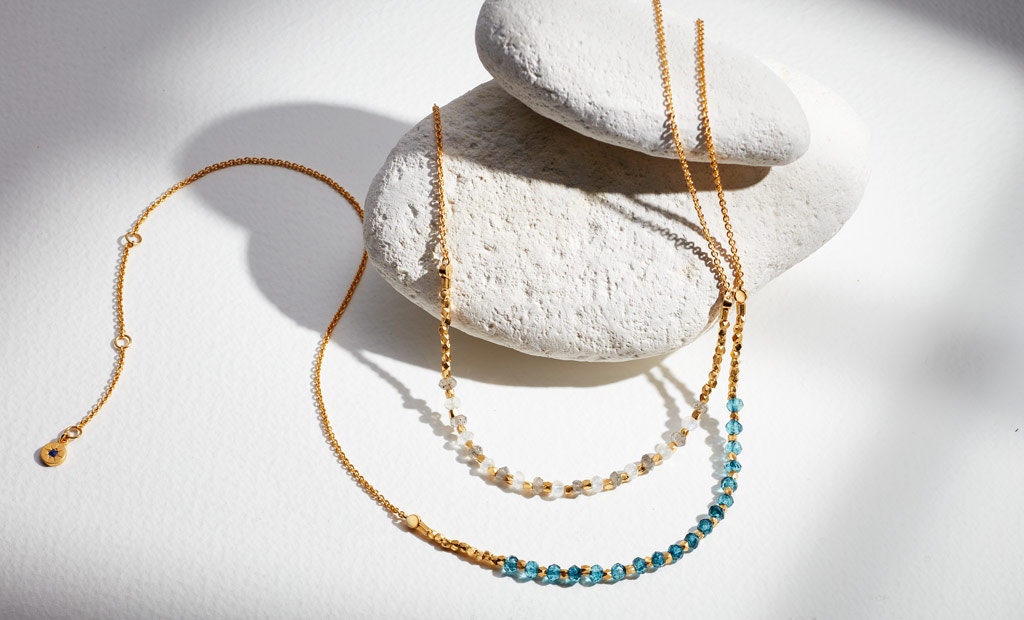 Beaded jewellery was discovered to have been popular with many civilisations throughout history with the trend dating back to up to 75,000 years ago. Beads and beaded jewellery were considered extremely valuable and were worn as a symbol of status and individual expression.
The earliest recollection of beaded jewellery saw primal raw materials including animal teeth and bones used to form beads, to create symbolic jewellery that was often seen as a symbol of status. They were often used as a commodity for trade, with Agate, Serpentine, Turquoise, Coral and Carnelian being some of the first gemstone beads to have been created. With beads being a valuable form of currency in ancient civilisation, beaded jewellery was worn for practicality as well as a symbol of wealth and hierarchy.
Lapis lazuli beaded jewellery was considered to be highly valuable and popular with Egyptian royalty. They were also renowned for their highly decorative and colourful beaded jewellery, consisting of semi-precious gemstones, mosaic beads and glass-type beads formed from clay. The Egyptians used beaded jewellery purely for adornment; an accessory of status and power.
The beaded trend was also popular with the Romans, who further developed the craftsmanship of beaded jewellery; creating colourful glass beads using glass blowing and glass crafting techniques. This technique was later finessed in Venice with the creation of the renowned Murano glass beads in the 14th Century.
Aside from being an adornment of beauty, beaded jewellery was also used as a form of storytelling in certain cultures. The Cherokee Indians created visual patterns on their beads that related to mythical tales of their ancestors.
Nowadays, beaded jewellery is commonly associated as a symbol of friendship; with beaded bracelets being exchanged amongst friends and family as a symbol of their devotion to one another.
Explore our beaded Friendship Bracelets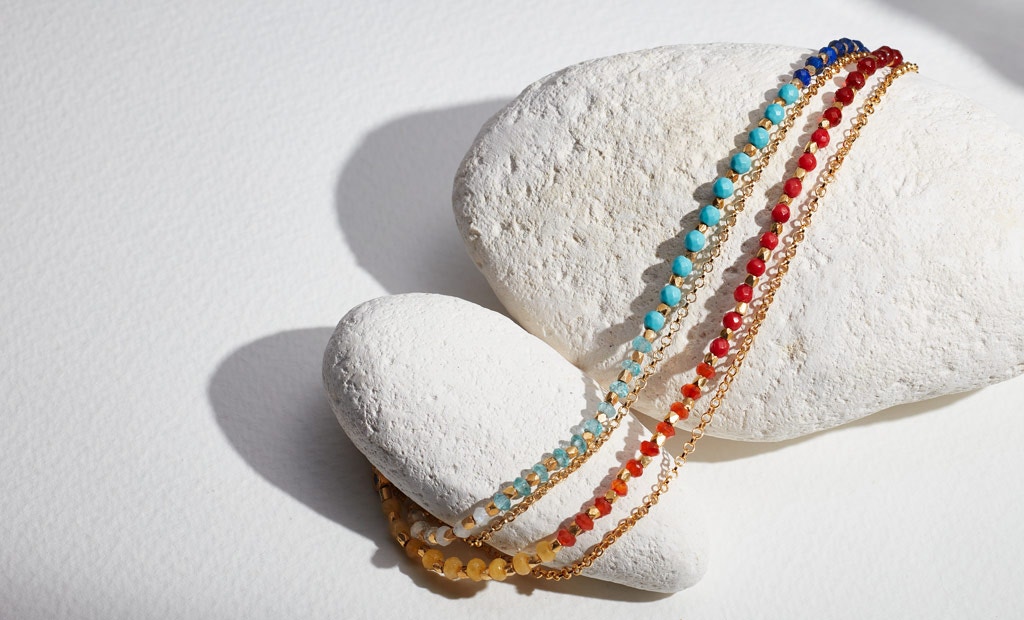 The trend of brightly coloured beaded jewellery originally became popular during the 90s, with 2021 seeing the revival of candy-coloured gemstones and stacks of rainbow beaded adornment adding cascades of colour to runways from Bottega Veneta to Versace.
Embrace the colourful trend with stacks of beaded bracelets and layers of delicate gemstone necklaces; adding a touch of summer nostalgia to your everyday.