The latest jewellery trend taking Instagram by storm.
The name may not be appealing but the look certainly is and it's easy. 
Simply choose three or four necklaces of different lengths, weight and colour and layer them up. Play with proportions, clash styles. There's no right or wrong, just what looks best on you.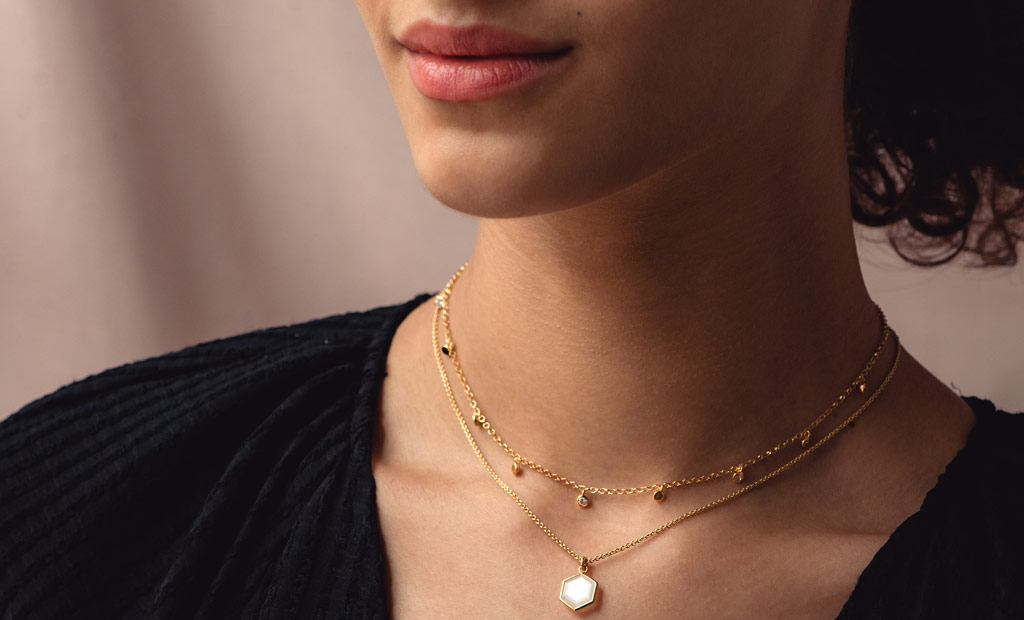 If you like a more pared-back aesthetic, a trio of delicate chains adorned with delicate gemstones is the ideal way to experiment with this look.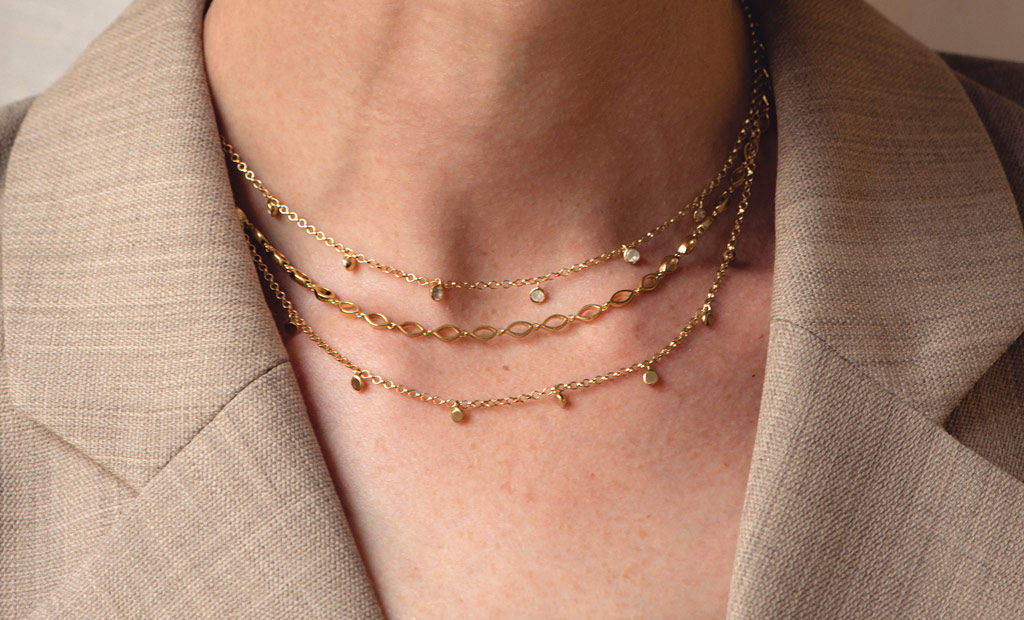 Our Top Picks 
Not sure where to start...here are our favourite pieces to layer together to create the perfect #neckmess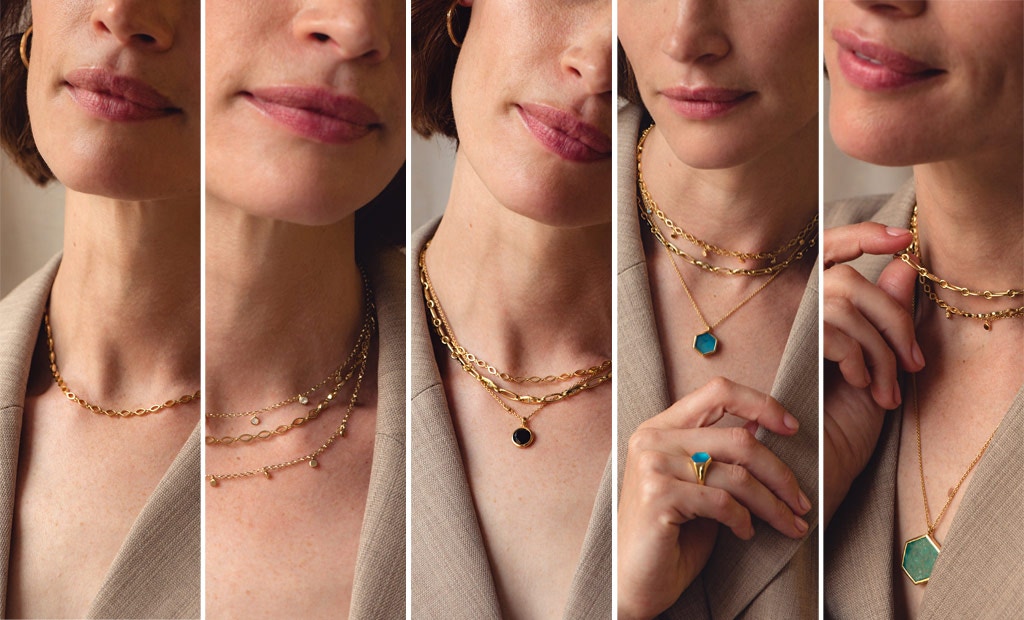 1. CHUNKY CHAIN: The Biography Evil Eye Chain Necklace is the perfect base for your necklace stack and equally makes a statement as a stand-alone piece.
2. LIGHTER LAYERS: Mix statement chains with more delicate pieces like our Moonstone Doublet Droplet Necklace to create a softer layered look.
3. DIFFERENT TEXTURES: Experiment with textured and smooth surfaces to create a visually diverse stack. We love the contrast between the Celestial Orbit Chain Necklace and the Biography Evil Eye Chain Necklace.
4. POP OF COLOUR: Add a splash of colour to your stack with a colourful gemstone piece. Our Deco Gemstone Slice Locket Pendants make the perfect centrepiece to any necklace stack, with Blue Agate being our personal favourite!
5. LONGER LENGTHS: Switch out your pendant for a longer length locket like our Large Deco Amazonite Slice Locket for a more impactful stack, perfect for those lower cut necklines.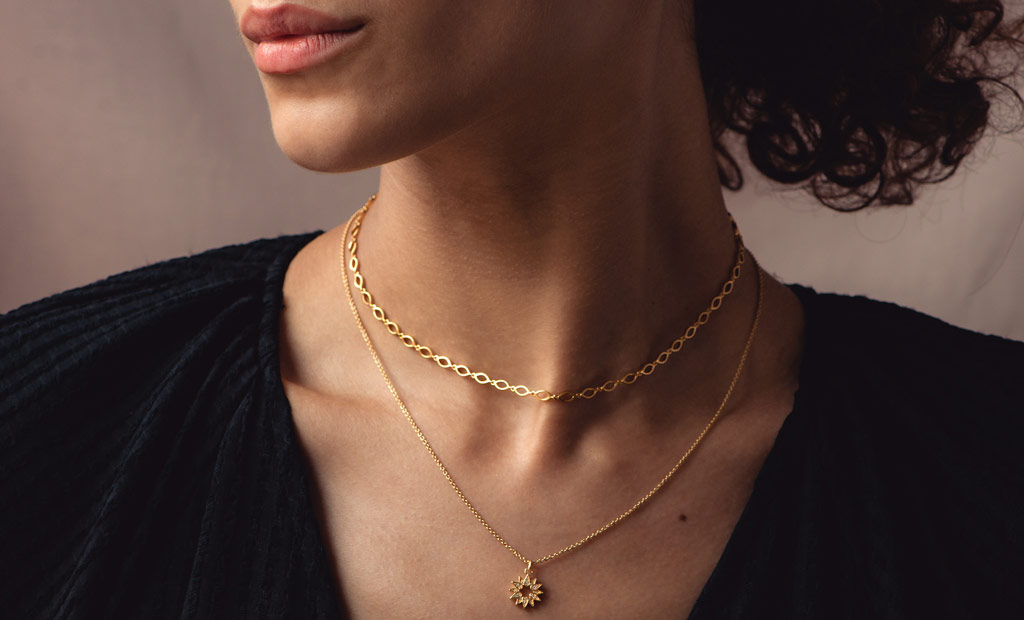 Alternatively why not try one of our pre-made necklace stacks, curated to achieve the perfect layered look without any of the hassle.