Pearls come with a rich fashion history, from movie stars to royalty… but how much do you know about them? Created by oysters or mussels, Pearls are the only gemstone to come from a living creature and have an iridescent, luminous glow. Plus, they're fun to play around with in jewellery, mixing high and low to create a contemporary look. Read on for all your pearly questions answered and our favourite Astley Clarke pearl picks.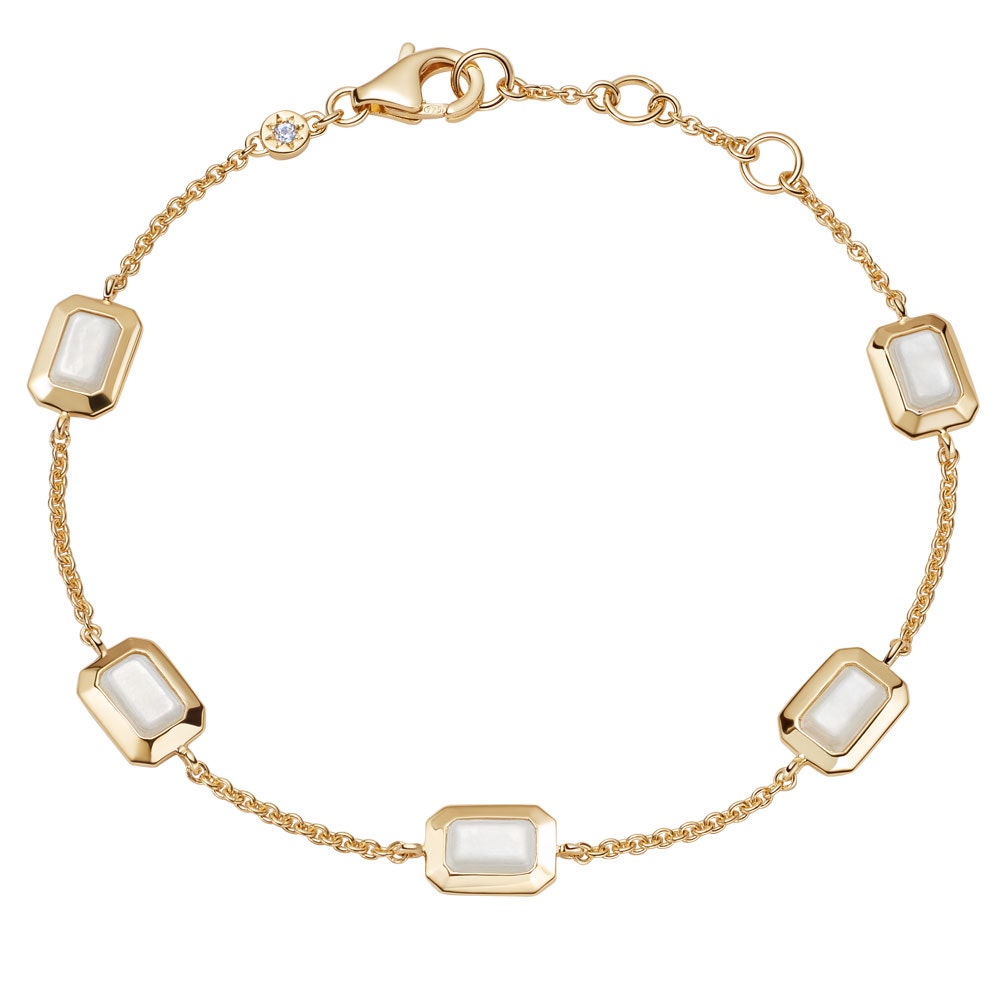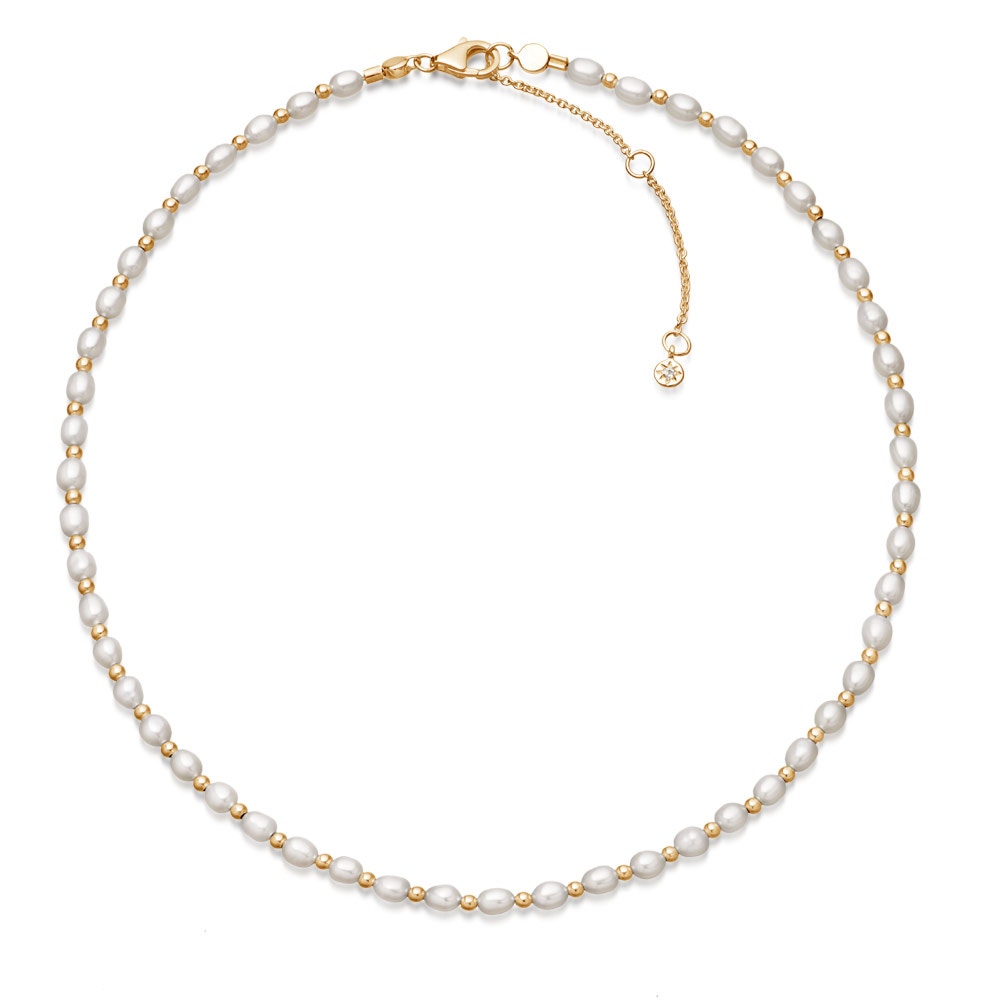 What is a Pearl?
Pearls are the only gemstones in the world to come from a living creature. A pearl is the product of an oyster or mussel secreting a substance which builds up layer by layer to form a pearl, which is then harvested. Pearls are known for their glowing, iridescent surface, almost as if lit from within. Most natural pearls are organic and vary in shape whilst cultured pearls are smooth and uniform. It's extremely rare to find evenly-shaped natural pearls.
Are Pearls good luck?
Pearls are considered very lucky. They're also associated with love, wisdom, purity, innocence and peace and are said to be connected to the feminine divine, with links to the Goddess Venus.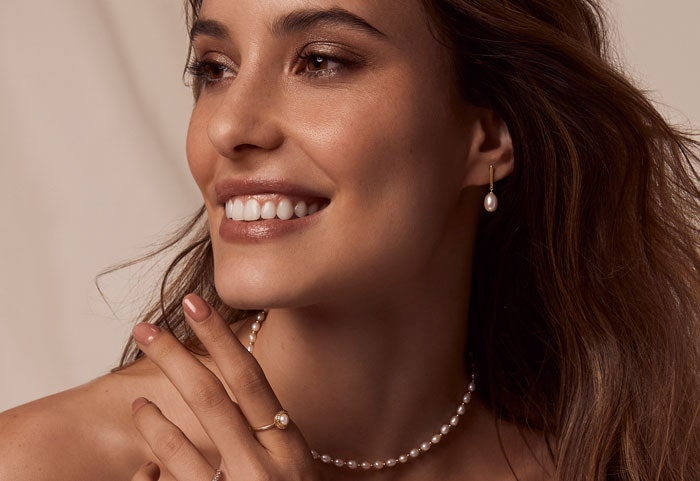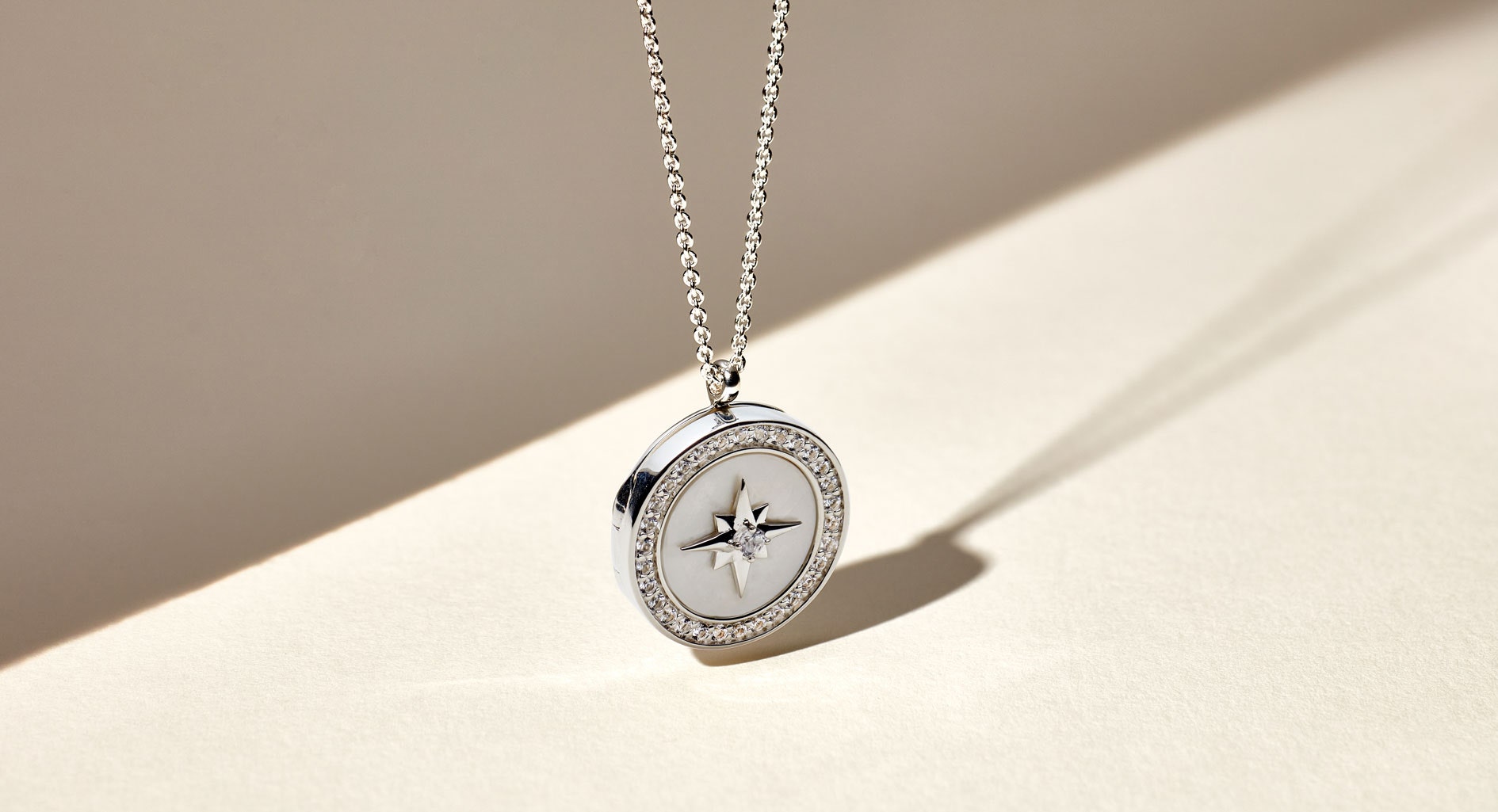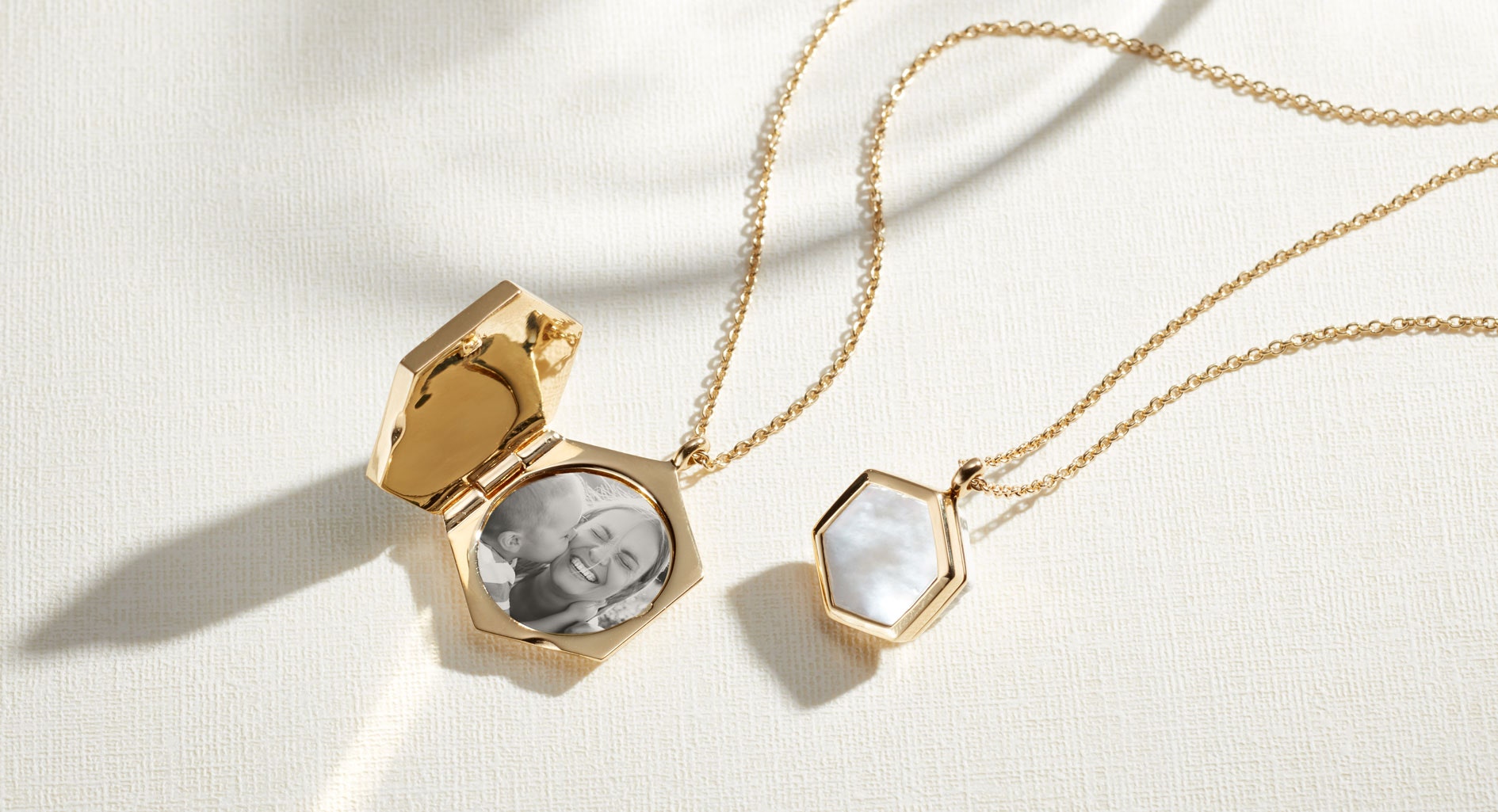 Are Pearls a birthstone?
Summer babies, listen up - pearls are the birthstone for June and are considered very good luck. They're also associated with the Zodiac sign of Gemini. If you wear it as your birthstone, it is said to bless new life beginnings – like relationships, house moves and family – with love and luck.
---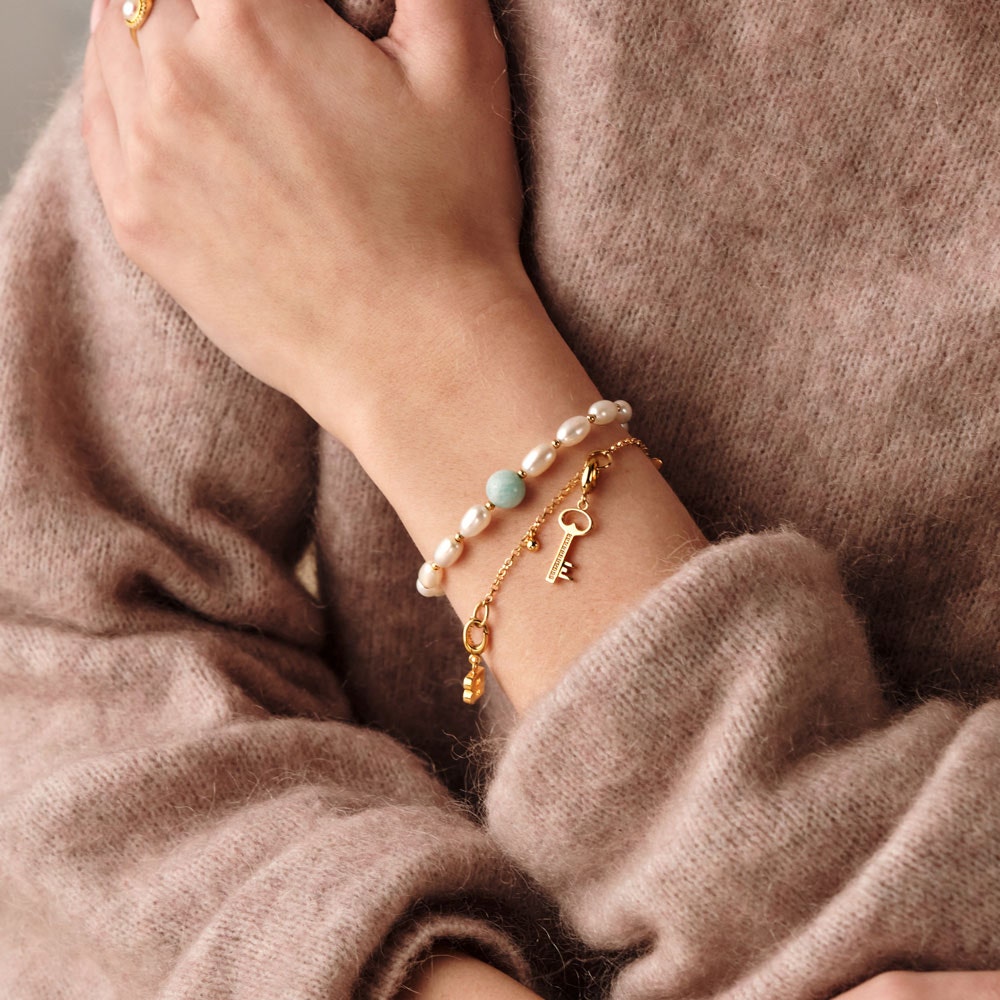 Pearls are linked to the moon
PThere are two reasons pearls are linked to the moon. Firstly, their watery origins link them to the pull of the tides and the lunar cycle. Secondly, their softly glowing surface and orb-like shape echoes the full moon. Some say pearls are tears shed by the gods…
Do Pearls have healing properties?
Created by living creatures, Pearls are said to carry a special energy and sense of synergy with the natural world. Pearls are sometimes used in connection with fertility, thought to be connected to new life and rebirth. They are also said to be helpful for digestive disorders, heart problems and eye conditions.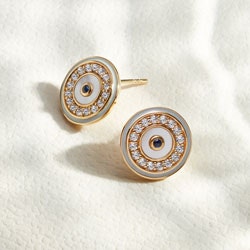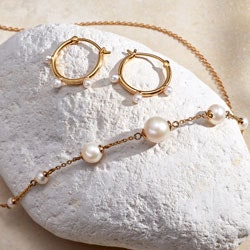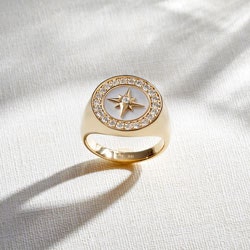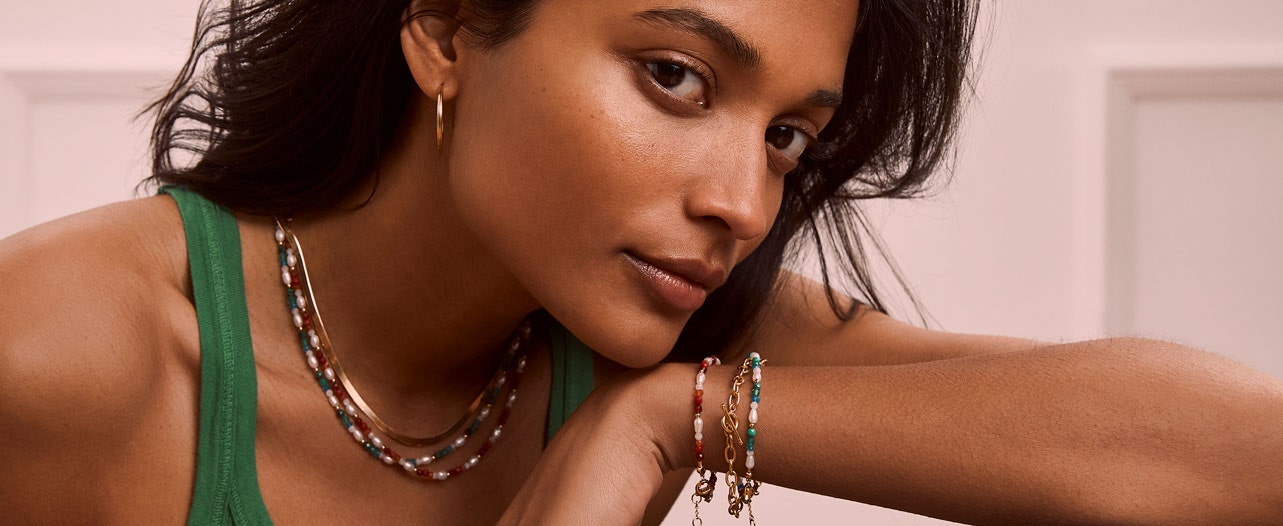 Why pearls & weddings?
Linked to purity, beauty and new beginnings, pearls have long been worn by brides as wedding jewellery. We like to give a contemporary twist to classic pearl styles, with drop pendants, stacking rings and chunky gold chains. It was the Ancient Greeks who first linked pearls and marriage, believing the gems promoted harmony in relationships. Pearls are also traditionally gifted to commemorate third and thirtieth wedding anniversaries.
Not just for best
Don't think pearls are just for dressing up. We love the classic glamour of pearls contrasted with a playful, contemporary design. Our statement open pearl ring looks just as good with jeans and trainers as it does with a silk shirt for evening. A choker necklace is another playful way to style pearls for everyday luxe, especially layered with your other favourite chains.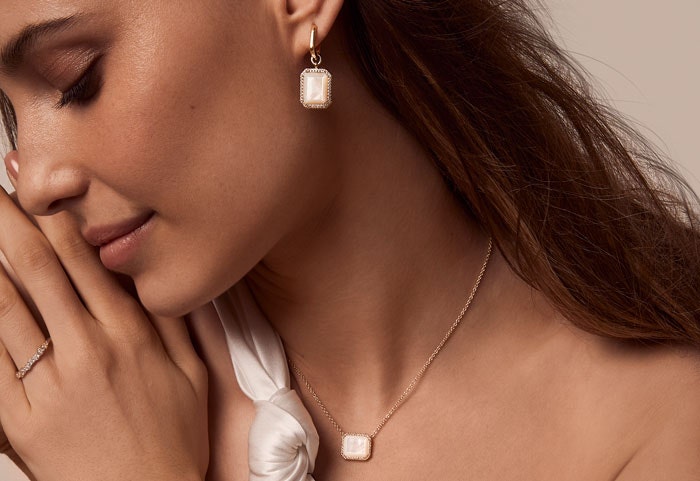 Love Mother of Pearl
Mother of Pearl is found inside the shell of a mollusk and is the substance from which pearls are made - otherwise known as Nacre. We love Mother of Pearl as a beautiful, iridescent in-lay for special pieces like lockets and decorative details on signet rings. One of our bestselling Mother of Pearl pieces is the Stilla Locket which is super classic with some subtle shimmer. For a flexible look, our Ottima Mother of Pearl Slice Earrings can transform from shimmering gemstones into simple gold hoops.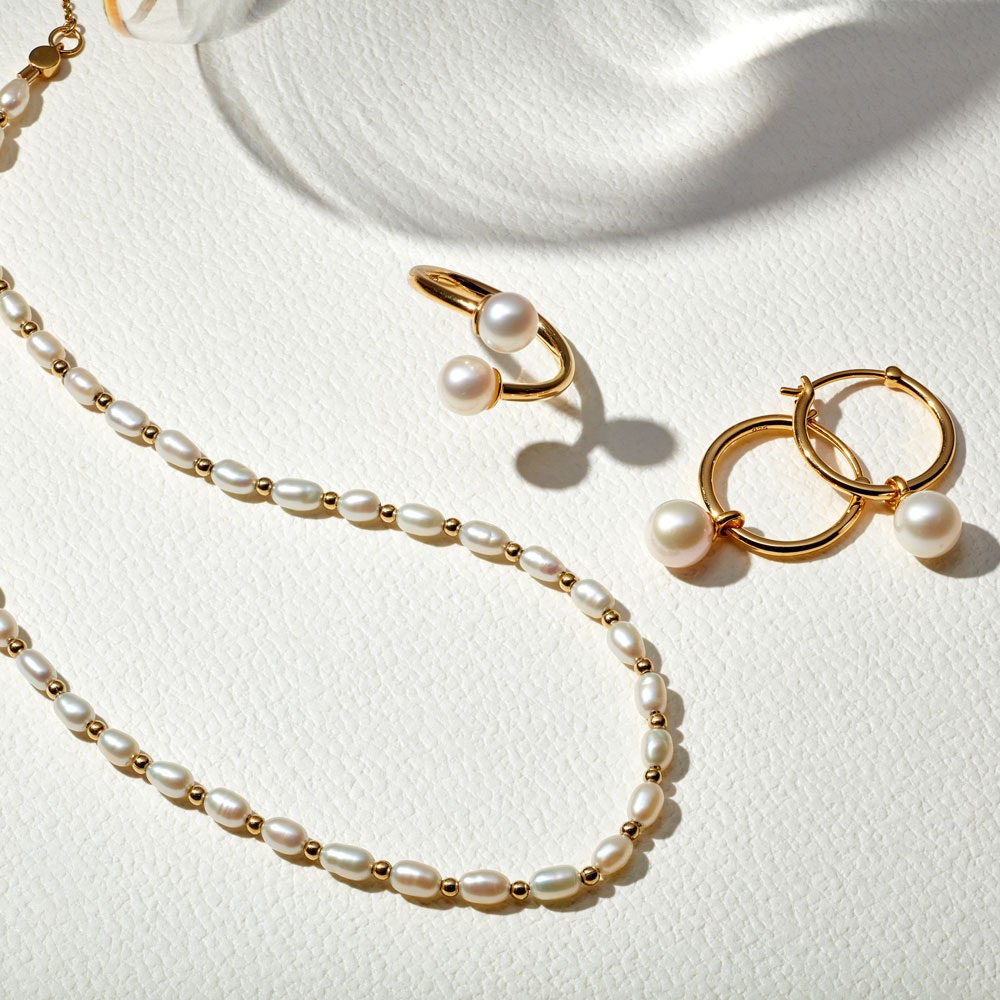 What is the difference between saltwater and freshwater pearls?
Fun fact for you - in saltwater, pearls are found in oysters, while in freshwater they are produced by mussels.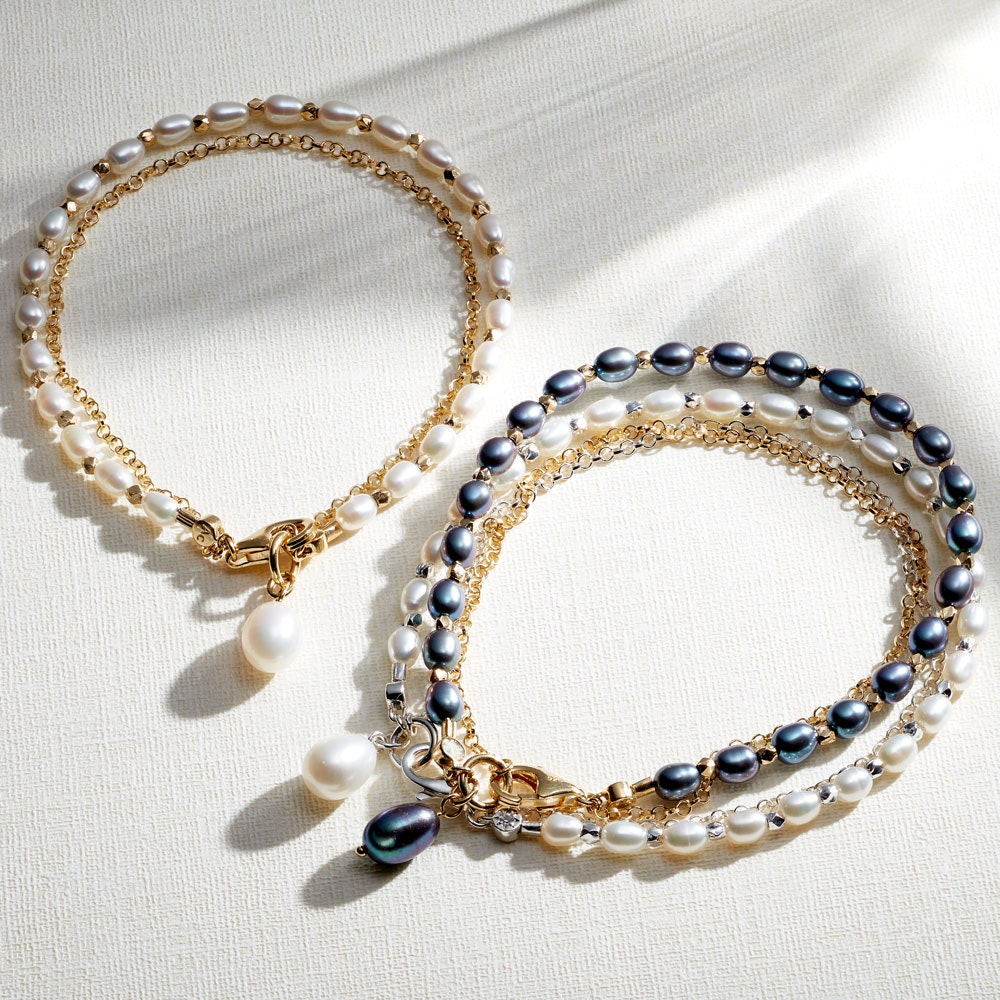 How long does it take a mollusc to produce a pearl?
The process of producing a pearl can take anywhere from 6 months to several years. A mollusc can only begin making pearls when they reach a mature age - three years. Something to remember as you gaze at that beautiful pearl piece.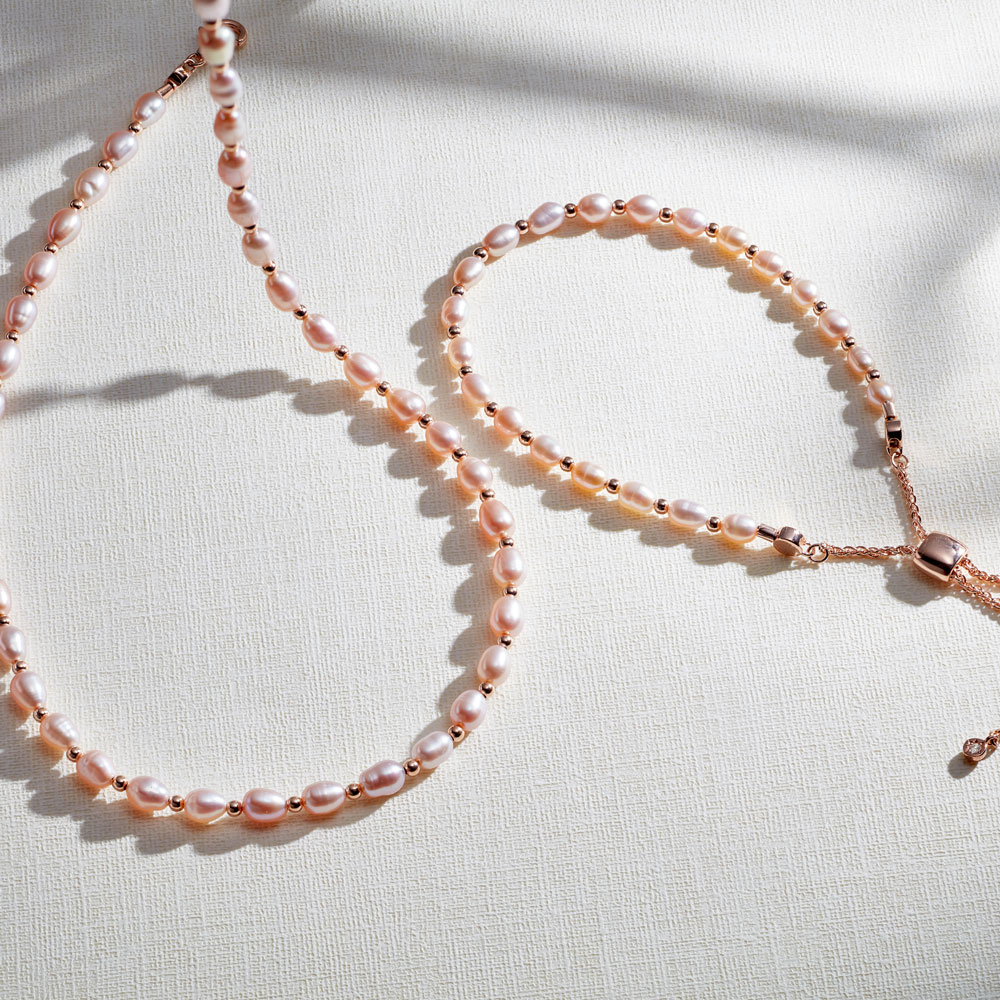 What colours do pearls come in?
We're most familiar with white and cream but pearls actually come in lots of other hues, from gold, green and blue to black and pink. Like the sound of coloured pearls? Our blush pink pearl bracelet and choker are for you.
Pearls are responsibly-sourced with Astley Clarke
We're committed to being a responsible, environmentally-conscious brand. We have long term relationships with a small number of expert suppliers, all of whom are Responsible Jewellery Council (RJC) certified. This means responsible business practices from mine to retail for all our gemstones, supporting international standards, improving ethical, social and environmental conditions and supporting local communities. This means all of our pearls are responsibly and sustainably sourced.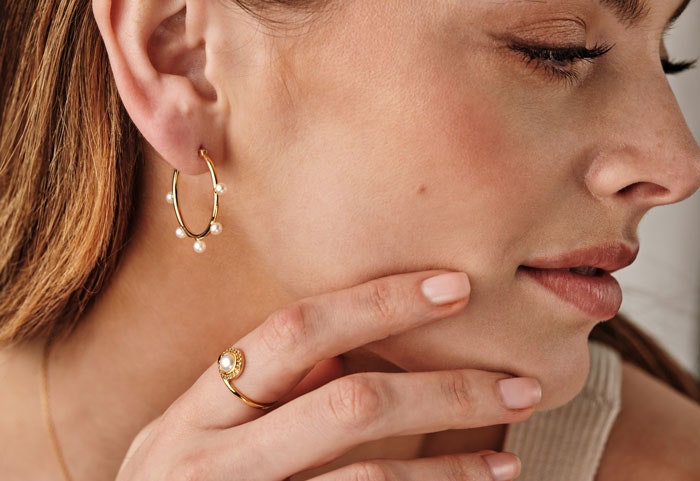 Inspired to wear pearls? We've got statement rings, lockets and beautiful Mother of Pearl right here.