Replacement Locket Photos
The photos in our lockets are not permanently secured to provide the option of having them replaced.
If you would like to order new images for your locket, head to your locket's product page and scroll down to the 'Replacement Photos'. Click the link and upload the image you would like. Once you are happy with the cropping of your image: 'Confirm' the photo, 'Review' the final look and add it to your basket. Head to the checkout and then leave the cutting, printing and sending to us!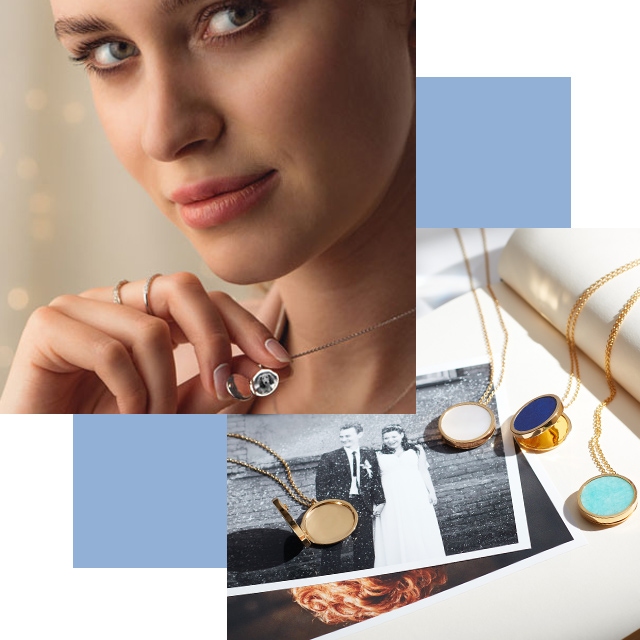 REFRESH YOUR LOCKET
If you have ordered a replacement photo, it will have been printed to the size of your locket. Once received, all you need to do is slot the photo into the space, ensuring the edges of the photo are behind the lip on the locket, to be held securely in place.

Each locket has been individually polished in our workshop which means that the internal measurements can vary in size from piece to piece. You may however, need to trim the photo to fit your locket perfectly and if your image is a little small, we would recommend using sticky dots received with your replacement photo to secure the picture in place.
*Please note: photos are not covered by a protective layer and so we recommend removing your personalised locket when showering or submerged in/around water.