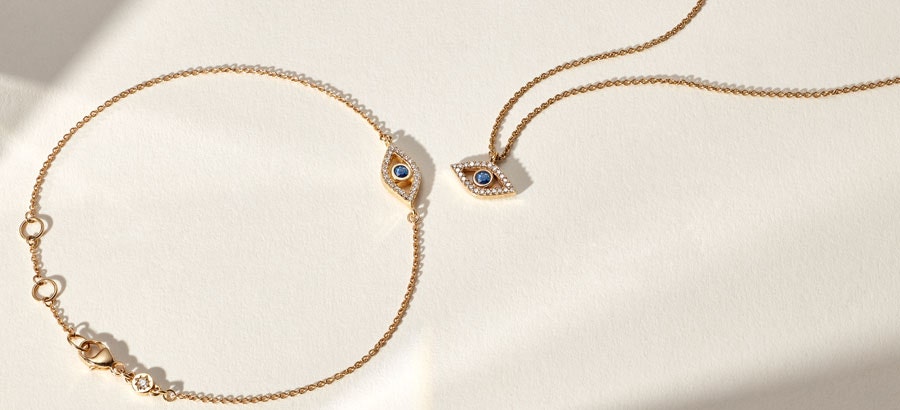 The Evil Eye Charm is a symbol of protection against evil forces. This charm shines and intrigues, available in either our demi-fine or fine jewellery collections.
14 Items
Recommended
Price High to Low
Price Low to High
Bestseller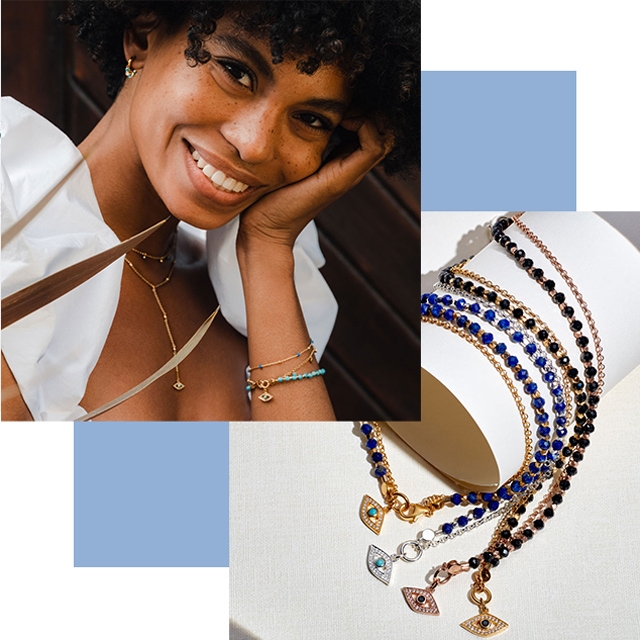 Evil Eye Jewellery - Evil Eye Necklaces, Bracelets, Earrings
An ancient talisman said to protect you from evil spirits, the Evil Eye, once a market-stall memento in glass and strung from a leather cord, has since been reinterpreted with more luxurious elements; think sapphires, diamonds and gemstones. Megan Markle is often seen wearing her Evil Eye bracelet with a vibrant blue topaz eye which sold out immediately. Lending a spiritual edge to any jewellery layers, we have reworked this protective motif in a variety of noble metals to make the Evil Eye a permanent part of the jewellery box. Seen across stacking rings and stud earrings, as well as stacking bracelets with the Biography bracelets, Kula adjustable bracelet and curated bracelet stacksto take the hard work out for you when layering, the Evil Eye is here to stay, delivering a charming message beneath its watchful gaze. Start your Evil Eye collection today with free global delivery and free returns for the UK, USA and Europe.